Chainsaw Man is one of the best manga in the modern era and with the release of anime, it has one of the best animations of all time.
MyAnimeGuru brings you an article on Chainsaw Man Quanxi Wiki. This article will cover every piece of information available about Quanxi in the manga so far.
Note: This post may contain some spoilers so read at your own risk.
So, without wasting any more time let's get started with Chainsaw Man Quanxi Wiki.
Introduction Of Quanxi
Quanxi is a minor antagonist in the Chainsaw Man series. She is known as the first devil hunter and was ordered to kill Denji and obtain his heart.
Quanxi was associated with the Chinese Government and ordered to obtain Denji's heart. She is a human capable of merging with the devils and knows as the Crossbow Devil.
Let's start with her history and how she was introduced in the Chainsaw Man series.
Read Also – Who Is Asa Mitaka In Chainsaw Man? (Height, Age, Powers, and more)
Backstory Of Quanxi
Almost 50 years prior to the events of the series, Quanxi was born. She is recognized as becoming the first individual to join up as a Devil Hunter.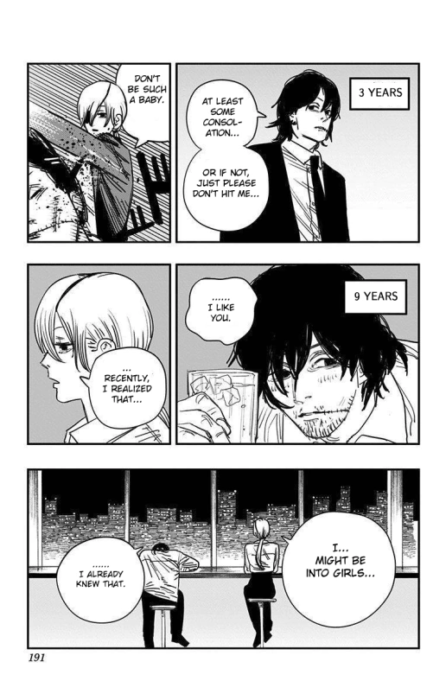 Kishibe, a coworker who had a crush on her, attempted to ask Quanxi out often, but she turned it down each time. Kishibe eventually learns that she is a lesbian.
Quanxi eventually left the Public Safety Devil Hunters and moved to China, where she trained as an assassin.
She is also said to have met Pingsti, Cosmo, Long, and Tsugihagi there, who would later become her girlfriends.
Read Also – Who Is Angel Devil In Chainsaw Man? | Powers, Abilities and More (Wiki)
Quanxi In Chainsaw Man
Quanxi was introduced in Chapter 54 of Chainsaw Man. She then was ordered by the Chinese Military to assassinate Denji and obtain his heart.
When asked what she wanted in return, she demands education for her girlfriends from the Chinese government.
Read Also – What Is The Reason Behind Chainsaw Devil Being So Strong? (Reason Explained)
Appearance
Let's talk about Quanxi's appearance.
In Human Form
A tall woman with white ponytails and an eye patch covering her right eye, Quanxi has a distinctive appearance.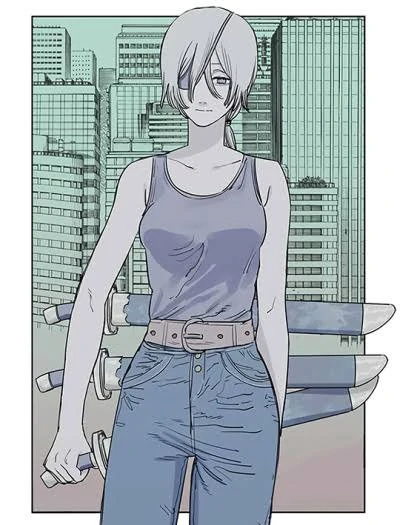 She has three sheathes on her back to hold her three swords in addition to her casual attire of a black tank top, a wide white belt, long leggings, and boots.
She also rocks a black skirt and a white shirt that is tucked into an unbuttoned coat that is white at one point.
Read Also – Who Is Reze In Chainsaw Man? | Powers, Abilities, and More (Best Explained)
In Demon Form
She appears entirely naked as in Crossbow hybrid, which has a sharp metallic featureless head with two horns fashioned like a bow and a neck covered in many spikes.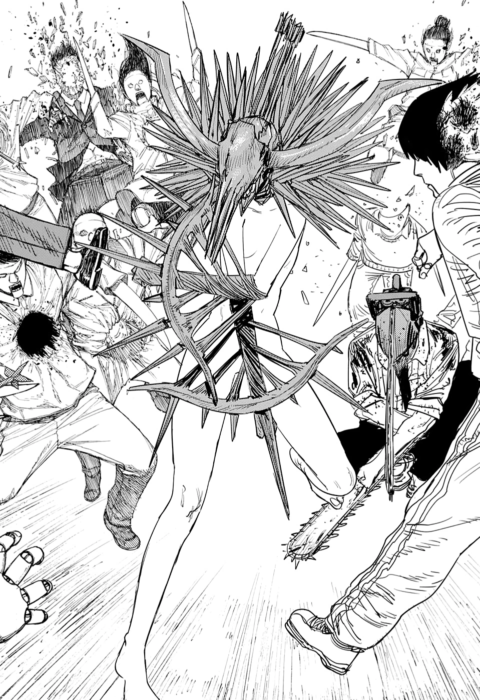 She also develops metallic arms with crossbows covered with spikes on each one.
Personality
Quanxi might be characterized as an apparently uncaring person because she enjoys free time with her four girlfriends more than anything else.
She appears to be apathetic toward the world around her and spends most of her time being calm and peaceful.
This is because Quanxi follows the idea that ignorance is bliss since the more you ignore the world around you, the happier you become despite the difficult period that you had to go through.
Quanxi herself cared profoundly about her girlfriends despite her laziness and lack of concern for others.
She would go to any lengths to protect or otherwise look after them, and even while she was engaged in battles, she would prioritize her girlfriends.
Powers And Abilities Of Quanxi
Let's talk about the powers and skillset that Quanxi has:
In Human Form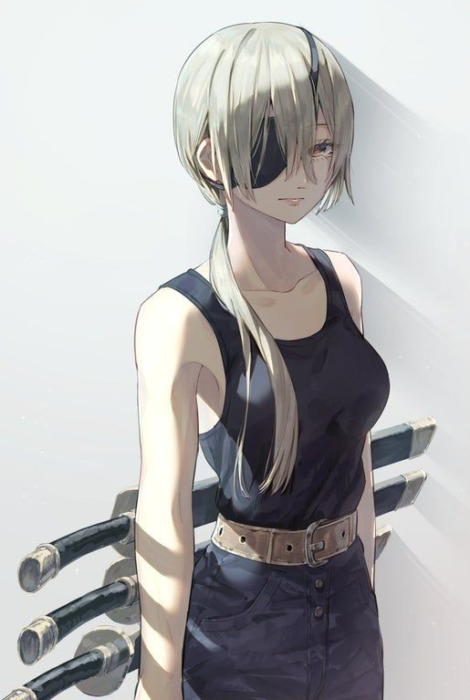 1. Hand To Hand Combat
Quanxi is shown as a fighter who can hold her own against other skilled competitors like Kishibe and Yoshida in hand-to-hand combat.
She also demonstrated her fundamental strength by effortlessly throwing her partner Kishibe out of a window, demonstrating her power superior to that of her partner.
2. Agility And Reflex
Quanxi's combat skills also include superhuman agility and reflex, as evidenced by her ability to evade blows quickly and even stop a moving knife with her fingers
3. Bilingualism
Quanxi has exhibited fluency in both Chinese and Japanese while operating as an international assassin.
4. Swordsmanship
Armed with a variety of swords, Quanxi has shown to have a plethora of sword-fighting abilities, which are quite lethal when combined with her supernatural Devil powers.
5. Superspeed
Quanxi is able to move at crazy speeds. She typically combines this skill with her swordplay by charging at her foes quickly and slicing them up with her blade.
Due to the high speeds, this typically leads to the sword shattering, which is why she always carries spares.
In Devil Form
Quanxi can use their demonic powers and temporarily turn into the Crossbow Devil by detaching an arrow from her eyepatch-covered eye.
1. Shooting Arrows
Quanxi is armed with crossbows that can fire multiple arrows at her enemies in her hybrid form.
These arrows demonstrate their potency by piercing everything Quanxi fires with precisely circular holes.
2. Regeneration
Due to her ability to regenerate or repair herself through blood consumption, Quanxi is capable of sustaining a variety of fatal traumas, including being beheaded and bisected.
3. Immortality
Being a hybrid, Quanxi is immortal and practically unkillable due to her ability to heal from even the most serious wounds.
Quanxi must have her Devil's heart entirely destroyed in order to be killed. She also doesn't appear to have the ability to physically age.
She still has the same appearance as she did thirty years ago. If this has anything to do with her Devil powers is unknown.
Final Words
That was all for Chainsaw Man Quanxi Wiki. I hope you liked the article and if you did then do let us know by sharing or commenting.
We have 4 more articles on Chainsaw Man Wiki that you might be interested in. Do check them out.
You can also follow us on social media too.
FAQ
What is Chainsaw Man Quanxi Age?
Chainsaw man Quanxi is believed to be 50 years old in the series. But she doesn't age that is why she looks exactly like she did 30 years ago.
Read Also – 16+ Best Magic Manga And Manhwa (Ranked)