Well, why should heroes have all the fun right? We all have seen and read a lot of manhwas where the MC is always a hero.
But what if I tell you there are also manhwa where the hero is not the MC and gets kicked by an MC who is a villain?
Yes, today on MyAnimeGuru we are going to compile a list of 17+ Best Manhwa Where MC is a Villain.
This list is going to have manhwa where the mc is a villain and the list will be ranked based on the reader's ratings.
We all have a bad side but we hide it due to fear or our reputation in society. But, we forget that villains are the heroes whose stories are unheard of.
These manhwas where MC is a villain embraces the dark side of villains and give them a proper stage to show their stories.
So, let's get started with our list of manhwas where the main character is a villain.
List Of Best Manhwa Where MC Is A Villain
Doom Breaker
How To Use A Returner
Villain To Kill
I Woke Up As The Villain
Kill The Hero
66,666 Years: Advent of the Dark Mage
From The Grave And Back
This Is The Law
How To Live As A Villain
The Hero Returns
Neon Revenge
Is This Hero For Real?
Your Talent Is Mine
Way To Be The Evil Emperor
I Get Stronger The More I Eat
The Heavenly Demon Destroys the Lich King's Murim
Vigilante
Villain Initialization
Reverse Villain
This is our list of best manhwa where mc is a villain. Now, let us discuss why we chose these titles to be on our list of 17+ Best Manhwa Where MC Is A Villain.
1. Doom Breaker
The fundamental idea has been used a lot "go back in time and fix what went wrong". However, the gradual development of the world and sequence of events is beautifully done.
Furthermore, it's not a simple "MC knows it all so gets stupidly OP ridiculously". He encounters obstacles and shrewdly overcame them. The various components of this world feel like an RPG of the highest-level game, similar to dark souls. was taught well.
The art is very solid and is reminiscent of solo leveling, but in an edgier version the blood appears to be more of deep red, and the elements such as lightning are distinct. Combats are simple to follow as well.
In the first few episodes, you will already see the kind of person the protagonist is, and to put it simply, He is a hot babe. The secondary characters are created very well with short, but powerful backstories.
The writing is so polished that I just realized I've read a few backstories in writing this review. You don't notice its length when reading.
GIVE IT A READ NOW! Number one on our list of manhwa where mc is a villain.
2. How To Use A Returner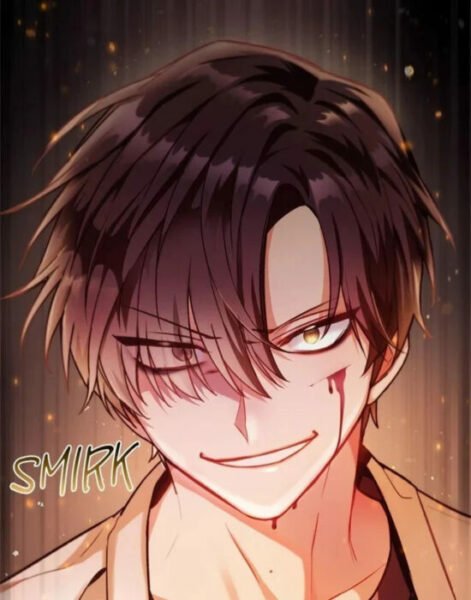 The MC is a total brutal savage. That's the kind of character I adore the most. Even the memes used like the Kira one were spot on.
It's rare to be able to have this kind of MC. Also, the fact that he is a non-combat persona is unique.
The regressor is not great, but it makes the man shine. I'm interested in the motive as to the reason he got the opportunity.
HAYAN was the Tsundere who no anyone thought of but has become the one they can't live without.
I was worried it could be a romantic affair, but it did not. The harem he has is for use only and he offers it to all. MANIPULATION AT ITS FINEST AND I STRONGLY RECOMMEND
2nd on our list of manhwa where mc is a villain.
3. Villain To Kill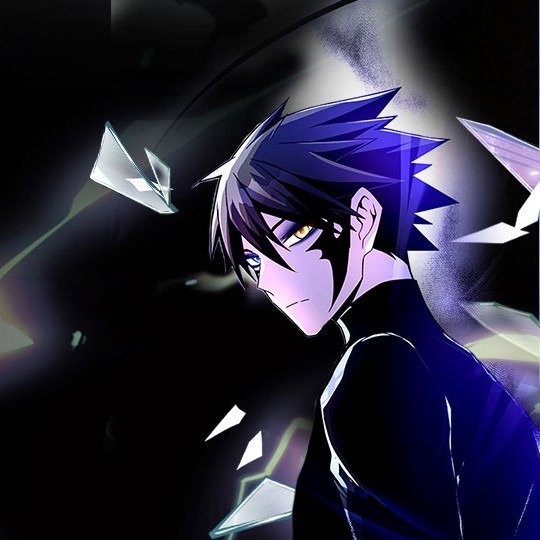 This is a fantastic story in which you can determine the source of the problem. He is too angry and easy, but that is what makes him so charming. He's a fair person, or at minimum. This makes the revenge story fascinating. I'm eagerly awaiting the next chapter to discover the twist in things.
The artwork is very impressive, and the narrative feels extremely well written. The characters seem to have deep significance and interesting stories about their lives. At the present, I'd rate an 8 for this series.
3rd on our list of manhwa where mc is a villain.
4. I Woke Up As The Villain

I'd love to rate this comic 9 points. But, there are a few problems. First, the protagonist is extremely insecure and is scared of the character who was previously her.
It's quite identical to the omniscient perspective of the reader, like Gods, however, the suspense is well worth it.
It demonstrates how the primary become stronger than other. If you enjoy levels that are solo and the omniscient perspective of the player, it could be excellent.
Even though the main character isn't acting cold as is the case with solo leveling and the omniscient reader's perspective I highly recommend it. 4th on our list of manhwa where mc is a villain.
5. Kill The Hero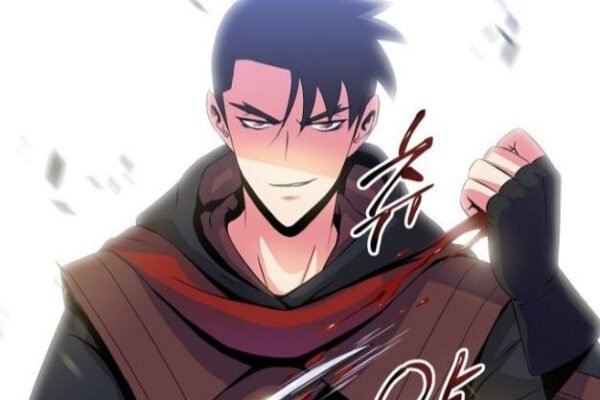 I like the foundation of the story and it is remarkably like Solo Leveling. The art is excellent the plot is fascinating and can turn you into a cynic.
The protagonist is one you will truly love. As the "antagonist" this story isn't necessarily lacking in any way unlike other stories that are spawned from Solo Leveling, the main character isn't a complete creature and there's a constant development to the characters. 5th on our list of manhwa where mc is a villain.
6. 66,666 Years: Advent of the Dark Mage
I like the foundation of this tale and it is remarkably like Solo Leveling. The art is fantastic The plot is intense and will leave you feeling look sarcastic, and the primary character is one you appreciate.
As the "antagonist" this story isn't at all lacking way, and unlike other stories that are spawned from Solo Leveling, the main character isn't a complete thing, and there's always a new twist to these characters.
It's boring at the beginning however it is unique in a few ways, but it improves with each chapter. The art is great and there are fight scenes in chapters 14 and 15.
Mc is very well built and can get a hold of some people but is also strong. 6th on our list of manhwa where mc is a villain.
7. From The Grave And Back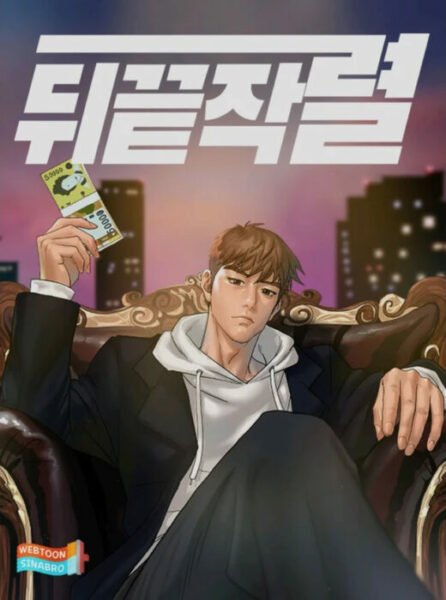 Moving straight to the issue,
The Mc (in his initial time) was an unnatural child who was to be the leader of the family. However, he dies while trying to find the medication he needs to treat his heart's weakness. He then returns to the same timeframe and is reborn as an individual. He is now the body of a sports-loving, outgoing younger brother, Kim Cheol Min.
In the course of the tale, The MC discovers new things he didn't know the significance behind or was unable to have in his earlier life. Such as passion, warmth, and friendship.
I am impressed with the way the MC was created. The character's development is fluid and well-paced. He also has some sexy moments. The art is stylized.
I recommend reading this manhwa because it is 7th on our list of manhwa where mc is a villain.
8. This is The Law
The story isn't what I imagined. It is about how he received a Second Life Chance after the man was killed by dirty Corrupted People to try to end their power and he got a fantastic capability from Grim Reaper.
His second life was extremely fast-paced and I enjoyed it. From Bullies Arc to Versus Dirty Law Firm and it gets Better and Bigger. There isn't one Boring Chapter as if you were on time on vacation.
Let me be honest with you, he can't escape from the situation ….NEVER because God, who is the author, will make him rest for a Chapter or Half a Chapter, and Boom goes to the Dynamite Case.
When you read these books at this speed, it is not common because the author wants to write a longer chapter to keep the reader engaged by it.
This is the Meta for creating the Manhwa Plot. I am sure that the author will attempt this Meta but not. It's only 23 chapters long and counting, this plot already has lots of Arc stories. I admire the Author for trying to create this high-speed plot and I am hoping that in the future there will be many Authors trying to create this plot. 8th on our list of manhwa where mc is a villain.
9. How To Live As A Villain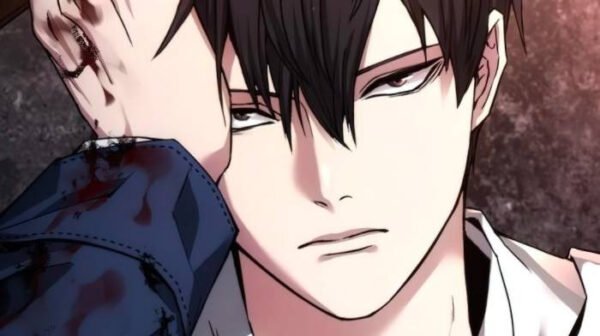 I am in love with this song regardless of what you think.
The actor does what he believes is required and is a shrewd beast. He doesn't boast and doesn't appear fake and isn't an unnatural kind of villain. The characters are believable and it's nice to believe that the story writer made a lot of effort and the story is full of potential.
The story is an amalgamation of genres, but not in the way that he ripped off other stories.
I recommend it because it gives a good description of items and skills, and the narrative is enjoyable at the very least for me. 9th on our list of manhwa where mc is a villain.
10. The Hero Returns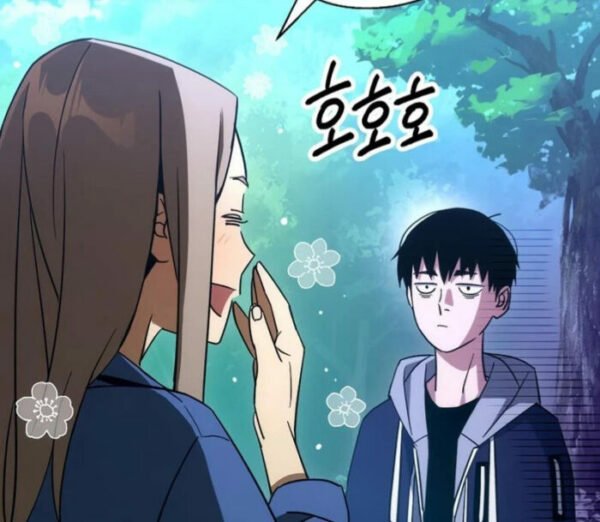 At first glance, it appears to be an ordinary manhwa of the type that returns to you but it's an elegantly polished manhwa featuring a likable protagonist.
The overall setting and the story are as good as always. The pace of the story is balanced. You don't feel that the pace is either too fast or relaxed. The fight and art scenes are also well-lit. 10th on our list of manhwa where mc is a villain.
11. Neon Revenge
I've read the latest chapter and it's great I would recommend you read it but the manga wasn't able to draw me into it.
The manga could be fascinating to others, and I'm sure that the plot is interesting but the art isn't great as well as the character are flawless however it was my first time reading this genre of manga and I'm able to declare that I didn't like it however you may want to try it out. 11th on our list of manhwa where mc is a villain.
12. Is This Hero For Real?
A fantastic read with an underlying story for both the MC ( Fantastic plot and storytelling ) and also for the secondary characters ( average to the good plot ).
While the main storyline of the MC flows toward the desire to increase the intensity to take revenge, the side characters' story offers a view of the way the world is changing and shows how the MC is growing by leaps and bounds compared with other heroes.
Additionally, because of the story of the side characters, It's not a problem. It is boring to read about MC fast becoming stronger without too many obstacles. It's a wonderful story to read, I hope you enjoy it! 12th on our list of manhwa where mc is a villain.
13. Your Talent Is Mine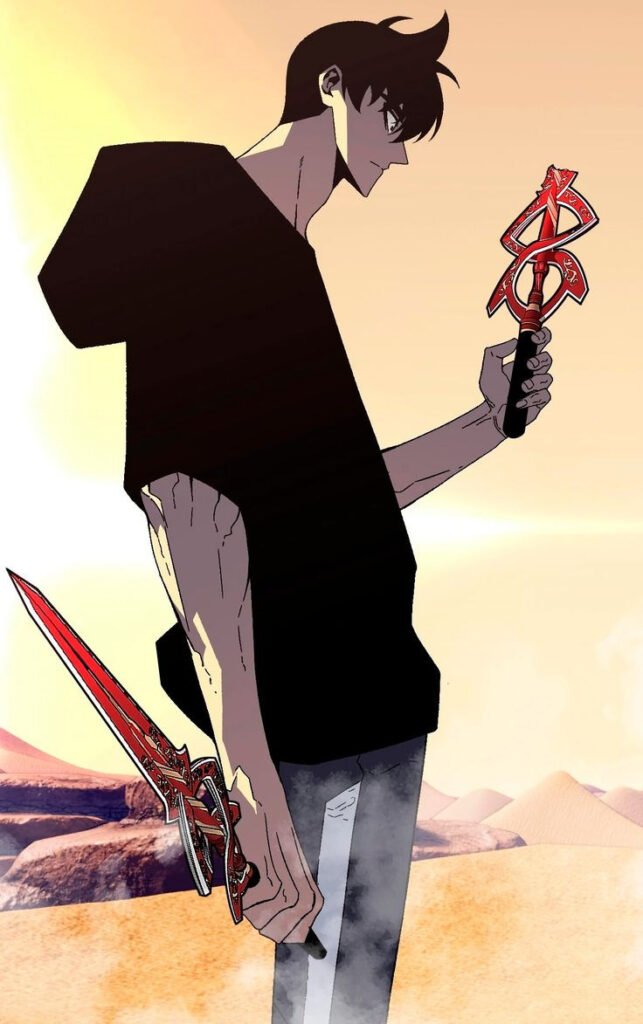 This is a hunter vs monster manhua. The main character is equipped with the ability to imitate anyone's skills through touching.
Manhua's art is very high-end. Combat scenes are also very well-represented. The plot is over the top, but the execution of the plot is executed very well. The world-building is excellent.
This is an absolute must-see for manhua lovers who love dungeons. 13th on our list of manhwa where mc is a villain.
14. Way To Be The Evil Emperor
Love it! The character is vicious and clever, he employs every trick to benefit himself but completely messes with his fellows while doing it.
He is a leveler just like your typical cultivating system manhua but is also an Isekai that takes him to different worlds.
The story is intriguing because you don't know what's going to happen in the world that it visits, including the main one.
Also, the aesthetics are so stunning that you won't be able to avoid your gaze. I am having fun reading it and enjoying his fun. It is a must-read for fans of Isekai and magic, leveling, and mean-spirited protagonists. 14th on our list of manhwa where mc is a villain.
15. I Get Stronger The More I Eat
WTF!!!! This MFA is the vilest and most vicious I've witnessed lmao. He is utterly superior and unrivaled by anyone including their mothers and it's amazing this manhwa, from the pace of the story to the plot and story itself.
The story is about our MC, also known as Pet Shop, who can consume any food item and utilize the body of living organisms and limbs, etc. to transform into and apply their abilities, or abilities. Read it. It's a bit tinny but it's amazing.
Great!!! Each one is great! All. Even the supposedly buggers that are annoying Characters who annoy the MC have a backstory that ends with the MC killing them. XDDD
Fantastic stuff. Nothing is lacking and it's constant. Also, pleasing to the eyes art from Character designs to emotions and expressions to actions scenes, etc. excellent
A great reading … This Mc is brutal, cruel, and wicked to the heart.. is a master of all kinds of things that is murderous from poaching to drug trafficking. BAKEMONO!!!
15th on our list of manhwa where mc is a villain.
16. The Heavenly Demon Destroys the Lich King's Murim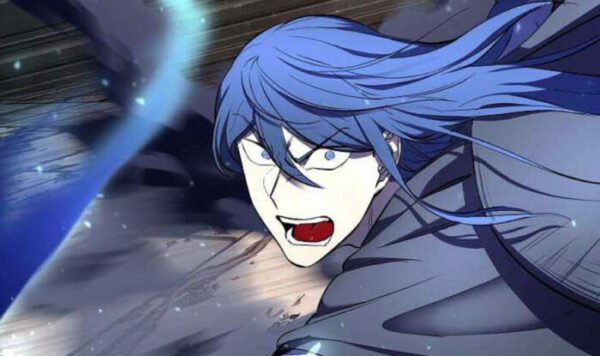 THIS MANHWA IS AMAZING !!!!! It is reminiscent of Chronicles of Heavenly Demon, it's just a bit of the Vybe. This manhwa is enjoyable. I fuckeding binge-watched up to ch 41 as it was still being updated. I had a lot of enjoyment.
The plot is centered around an individual that was descended from the heaven of the murim world. He is the leader of his sect. He ignores it due to his love of the training.
A lich from another dimension is a threat to his sect, killing almost everyone, and fights Mc. Mc lost, but isn't dead. He returns 140 years later, tricking a child and becoming his body.
Mc then is training to be stronger in a different world from the lich that is more fantasy-like. The world of fantasy and murim. Fantasy is seen in manga or anime fantasy, but they managed to make it enjoyable and fascinating.
This is all for now, as I don't want to spoil any more of the story because it is 16th on our list of manhwa where mc is a villain.
17. Vigilante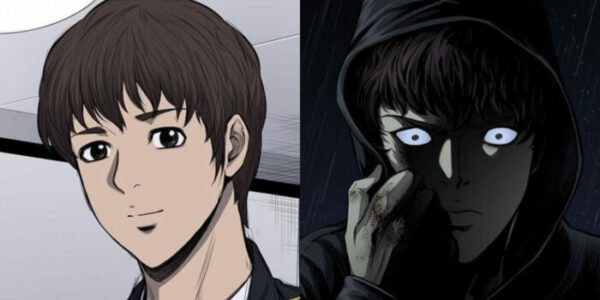 I love these kinds of manhwas! If the justice system isn't able to meet the mc and they decide to make justice themselves hands.
They're always in the best of times and they're just so awesome! This isn't an exception although the art may not the greatest, the story is more than adequate! I didn't remember the name of the MC however wow. I am a fan of theirs. and he's an absolute cutie in my eyes.
17th on our list of manhwa where mc is a villain.
18. Villain Initialization
A great story, in my opinion. The only thing I dislike is that the beginning of the story is a bit boring and slow, but as the story progresses, they begin to go deeper into the story and become very good.
I could have scored grade 9/10, but it was so boring that I was about to drop it. If I do drop the book due to boredom before it becomes good, then it's not good storytelling however I am happy that it did not reach the point of being dropped.
Sorry, I'm not an expert in this area, but I do would like you to trust me on this and keep reading until they are absorbed by the story.
The beginning of the book is dull, but it is beneficial to make a sense of connection to people. Certain scenes caused a cold-hearted, cynical person like me to weep just a bit. 18th on our list of manhwa where mc is a villain.
19. Reverse Villain
The story began slightly jittery (still quite understandable) however once you are into the present timeline, the story becomes smoother.
The artwork is beautiful and has many gorgeous panels and is generally high-quality, however, occasionally one person's appearance is a bit off. I am often laughing at the hairstyles a few times.
The story is intriguing enough. I enjoy knowing what transpired in the past lives of Jung-woo. There's some conflict between the different groups, etc. However, I'm looking forward him to facing his adversaries. I believe that's when things will begin to become very good. In action scenes, it's simple to be aware of what's happening.
What I'm getting at is that the reliance on secondary characters throughout the story is a way to lead to a feeling of connectedness and humanity that many "I'm as powerful as a god and just as lonely" stories do not have.
Ha, Jung-woo's character is fascinating. He's not without morality to the point that you dislike him However, he's not villainous. He's intelligent and skilled and I've never felt at all annoyed by him.
I'd suggest that this is an interesting story that you ought to try. 19th on our list of manhwa where mc is a villain.
Related:

13+ Best Anime Where MC Dies (Ranked)
Final Words
That was all for our list of Best Manhwa Where MC is a Villain. If you liked our list then do consider sharing the article with anyone who needs it.
Also, you can subscribe to our newsletter for free to get daily updates on our website directly to your inbox.