Isekai manhwas are the best time killers and the most addictive manhwas of all. That is why these are so popular in manga and manhwa.
Today on MyAnimeGuru, we have brought to you a list of 17+ Best Isekai Manhwa With OP MC (Ranked). The rankings would be based on the reader's ratings and the overall popularity of the manhwa and webtoons.
Isekai can also be considered a close relative of the Reincarnation genre too. Those two are almost similar.
I am going to mention 19 manhwas that are considered to be the best isekai manhwa with an op mc. So, turn on some lofi music, and let's start our list.
List Of Best Isekai Manhwa With OP MC
The Beginning After The End
Omniscient Reader's Viewpoint
Lout Of Count's Family
Master Villainess The Invincible!
Crimson Karma
Doctor's Rebirth
Mesmerizing Ghost Doctor
Descended From Divinity
Release That Witch
Descent Of The Demon Master
Dungeon Reset
FFF-Class Trashero
Solo Glitch Player
Latna Saga: Survival of a Sword King
Way To Be The Evil Emperor
My Wife Is Actually the Empress?
Marriage And Sword
My Disciples Are Super Strong
Dungeon Majesty
This is our list of best isekai manhwa having an op mc. The list ranked based on the reader's ratings and the popularity of the manhwa. If we have missed anything then do let us know in the comments.
Let us discuss why we chose these titles to be on our list of best isekai manhwa with op mc.
1. The Beginning After The End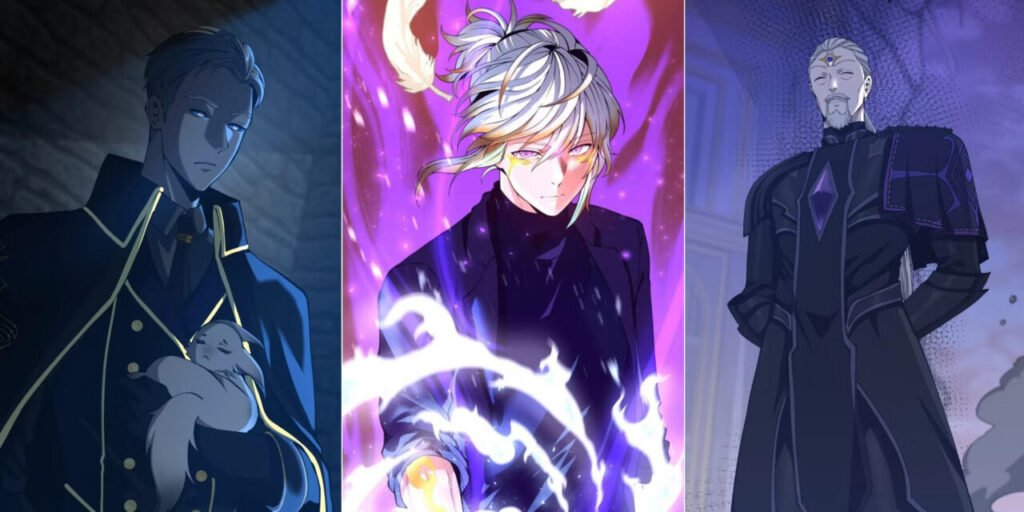 The manhwa is centered around King Gray. King Gray is an incredible monarch. He is everything you would expect to see a king be.
He is a king with power of will, strength, and lots of faith. He is a soldier with a strength that many imagine.
But, something happens and he is sent to a completely different world. It is a world filled with monsters and other creatures that man had never even heard of or seen prior. It was a bit bizarre and terrifying for him.
There was a beautiful dragon that gave her life to him. Arthur makes a vow to live a life filled with the love of his life.
But, he has not discovered his real purpose in life. He and two other individuals embark on a quest to discover his place in the world.
A war breaks out that forces Arthur to become a leader and support his fellow soldiers. He realizes that this was the way it was supposed to be and nothing could have been left to chance.
I could say that this is the best isekai manhwa with op mc.
Read Also – 14+ Best Manhwa To Consider If You Like The Beginning After The End
2. Omniscient Reader's Viewpoint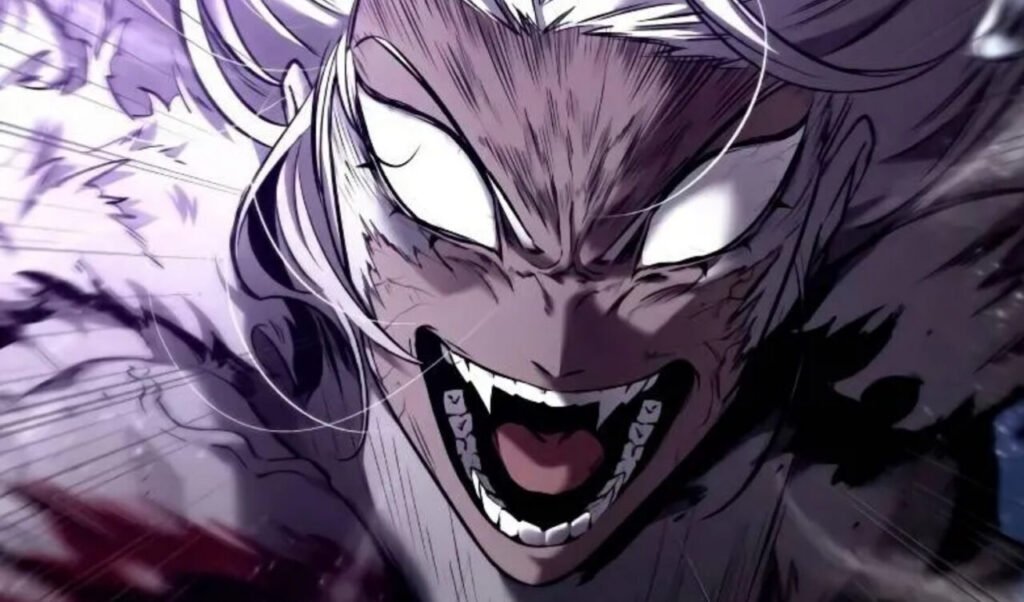 It seems that the world is coming to a close and he is required to stop it. At first, He is completely clueless about how to prevent the world from coming to an end. As the story unfolds He learns and adjusts to the circumstance he's been placed in.
The world needs him, and humanity needs him. If he doesn't fulfill his mission, all of humanity dies. There is no alternative other than to save the entire world. But will he be able to do it? Or will it all go in futility?
Try to read this book as well. It'll be fascinating. I guarantee it because it scored the second position on our list of best isekai manhwa with op mc.
Read Also – 16+ Manhwa To Consider If You Like Omniscient Reader's Viewpoint (Ranked)
3. Lout Of Count's Family
It's one of the stories in which you'll find yourself looking for the novel because you're not patient enough to look forward to the next chapter in the manhwa since it's so excellent.
The artwork caught my eye when I first saw it, and I ended up studying it for fun. After a couple of chapters into the manhwa, I found myself a bit confused.
It was difficult to grasp the story, and I decided to read the novel. It was only after I read the novel did I comprehend the manhwa a lot better.
I do think that the manhwa needs to do better at explaining things, but overall, I love both the novel as well as the manhwa to a great extent! It scored the third position on our list of best isekai manhwa with op mc.
4. Master Villainess The Invincible
There aren't any words I can think of to critique this. Pacing, humor, and characterization, storyline are all spot on and, even though I'm not experienced with the cultivation of martial arts manga, it does not seem too loud or dull, but rather exactly the opposite.
Talk about a sexy female leading. The FL we have, Haewon Was originally a romance writer who passed away and then was turned into a martial arts book she devoured before she passed away.
This is a classic story of a woman who is fighting to flee her death knell. It's funny, cute, and has a surprising surprise for a manhwa about romance but still one of the best isekai manhwa with op mc.
The style of art is amazing and what is awe-inspiring in real life is almost realistic because of how well-drawn it looks. The plot is great in itself, but due to the effort that was put into the drawing, it is so painfully alive with each new page as if you could feel the fabric of her red robe.
Do you need to take the time to read it? It's a good idea to read it before reading my review. It's just that excellent. There's no doubt about it.
5. Crimson Karma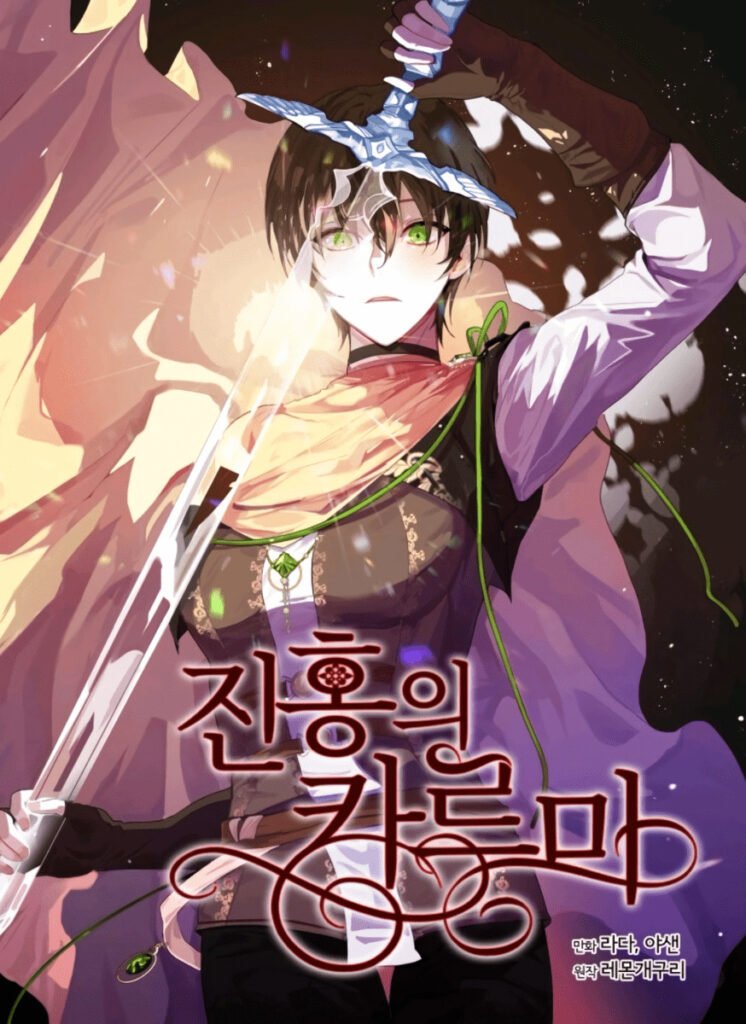 I am in love with this book I LOVE IT SO MUCH, so don't let the reader a choice. Read it.
This story is unique. you get to watch women who woop at each other and I for once don't know which side I would like to take with regards to her love life.
The art style is distinctive and makes me feel cozy and warm inside, instead of other stories where they show the psychological growth of the protagonist and her becoming stronger.
They showcase her development as a person and we watch her recover her emotions back, figure out the way to lead a normal life, and also pick the most suitable man.
In any case, this manhwa is number fifth on our list of best isekai manhwa with op mc. . I would recommend it to anyone who likes women who are stronger than men.
6. Doctor's Rebirth
A fun blend of classic isekai-into a-novel, murim, and modern-day doctor knowledge elements, Doctor's Rebirth is the tale of a doctor from the present with all the meta-knowledge about the world that he was able to discover after death.
The novel was one that he had just finished and enjoyed. Everything is given to him on a platter because he's the luckiest child alive.
He negotiates agreements with his main protagonist rescues people who are important and puts the money owed to them quickly becoming the student of the most impressive doctor in the novel.
It's not unique or has any appeal apart from enjoying the old-fashioned cliches However, if you love the cliches mentioned above you'll find this the best spot to find them. I like it although I'm biased because I'm a fan of all isekai that isn't too bad but still it is a good read on our list of best isekai manhwa with op mc.
7. Mesmerizing Ghost Doctor
Some might say it's boring and other stories are similar, however, this one is intriguing and refreshing. I always get excited about a new chapter and in general, I am awestruck by this story.
I think the plot was ok. It was more of the story of a few tiny arcs. She never had a major objective. If she ever did have one, after she was done then she would move on to something more challenging.
The plot was pretty good I'm guessing the flow was good and there weren't any HUGE crucial timeskips.
Overall, I was impressed by Feng Jiu's cold, yet the funny manner of speaking and how she gets her enemies to be a part of her.
I would recommend this to other people and am searching for the best isekai manhwa with op mc.
8. Descended From Divinity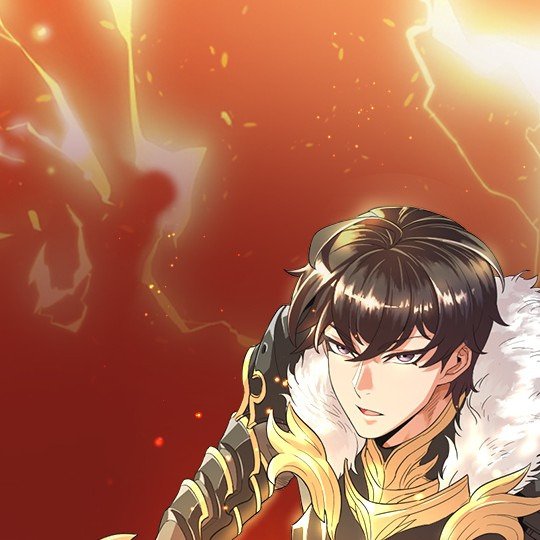 The Manhwa is still in progress, so it's still trying to get readers comfortable with Roman's personality and his companions.
I'm also studying the book version. It's got the same description as manhwa. The novel is a chef's dream! The latest chapter is 550.
Each character is well-rounded, has personality, and worth, even minor characters are valued.
If I evaluate the characters, I'll give them 10/10. there is no female leader. I HOPE DMITRY'S NAME IS MENTIONED You will love all ROMAN'S PERSONS: Side character, supporting principal character, and side character!
Take a look at the manhwa and novel, and let me know how you feel about it because it's a pretty good one on our list of best isekai manhwa with op mc.
9. Release That Witch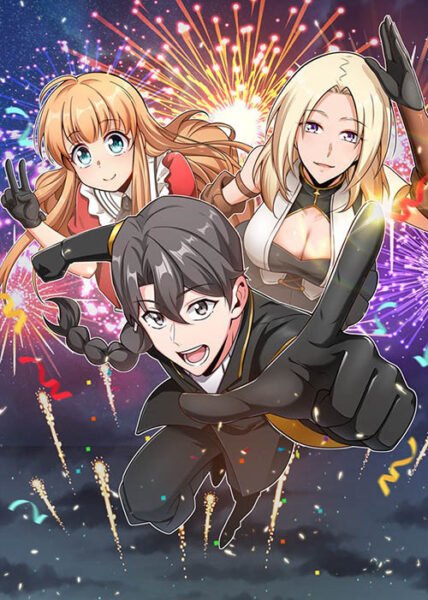 A modern engineer is transported to another universe… in which the prince is born. His surroundings recall medieval Europe.
However, it's not identical. In the present, witches exist and possess real magic power!
Magical powers… that could be utilized to create a powerful force! The witches need to be saved.
Their power must be reclaimed! We must unlock our map to fight the monsters, unravel the plot and reach the top of technology!
Excellent manga. I love the style of drawing and the witches look sexy 😉 The story is also straightforward, but also funny and has good moving.
Check this out on our list of best isekai manhwa with op mc.
10. Descent Of The Demon Master
This isn't your usual manga in which the OP is battling new foes and sets off to help save his world. The MC is trying to lead an ordinary life while utilizing OP capabilities which is a lot of fun.
The dude is so insecure about his power and how everyone is amazed by the extent to which OP the guy is can be hilarious. One of the best isekai manhwa with op mc.
It is the MC who's OP. The MC would like to live an ordinary life.
It's funny and enjoyable to read, but I recognize that it's not for everyone because some may prefer serious combats, such as the God of high school.
There are some issues with the long-windedness of military enlistment. However, there is a reason I liked the manhwa, which is humor.
11. Dungeon Reset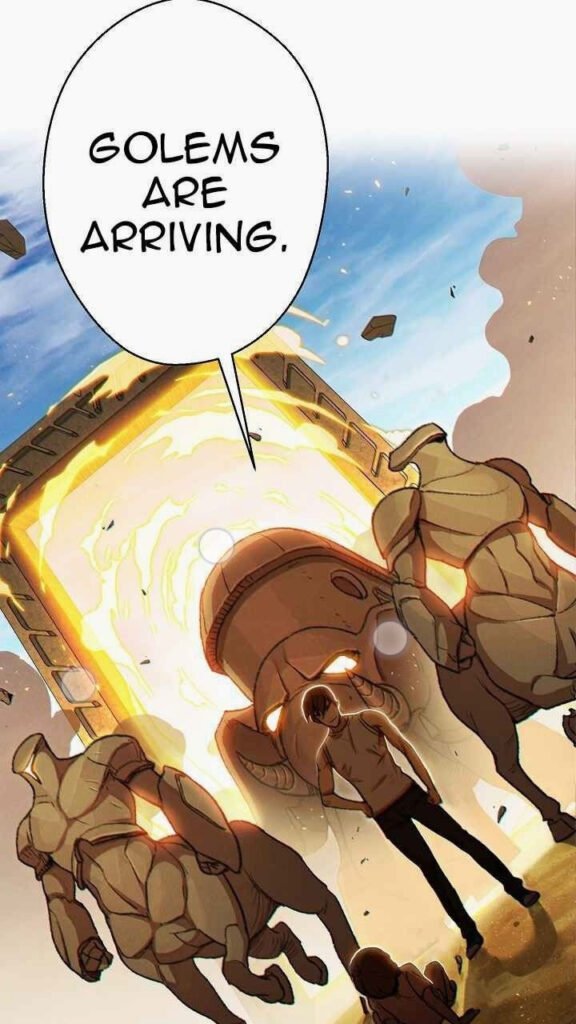 I love it so much.
Never have I been enthralled by a film as much. However, I can understand why people say that it's boring. I believe it is based on your taste.
I am awestruck by the way he keeps getting stronger by working hard, and all the innovations he creates. This is the ultimate fantasy for me.
The protagonist is doing what you would do. I often think of mangas about fantasy: why don't you improve your capabilities? However, he does and is intrigued by the world around him.
I also enjoy a comedy. Certain moments are simply hilarious. This cartoon always lifts my mood.
I am regretting not having started to read the book, as I could get more from it. I'll do so later, probably in the next few years, after I have forgotten what transpired during the manhwa. Amazing manhwa on our list of best isekai manhwa with op mc.
12. FFF-Class Trashero
This manga is exactly what I'd read if I were ever transported to an entirely different world. "Why do I even need should I be fighting for something I don't even know anything about?
This is something the Protagaganist states that I fully understand. He is doing what a protagonist should do in these kinds of circumstances.
Can't discuss the plot since it's a parody style of manga, making humorous references to Isekai.
However, it is a good story. Hilarious story. One of the best isekai manhwa with Op MC. Overall, it's a good choice.
13. Solo Glitch Player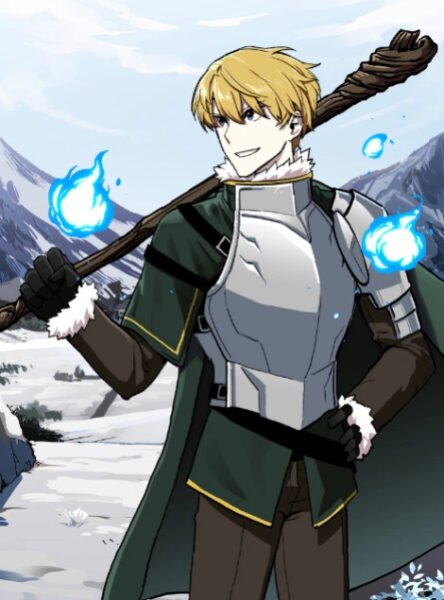 In the majority of worldbuilding manga and manhwa, your main protagonist won't be strong, so he relies on the strength of others to make up for his weaknesses.
However, in this manga, our protagonist is powerful and intelligent. He's also able to develop his estate quickly and profitably.
The main character has almost no flaws, besides the issue that we don't have any information about his life before, however, everything else is excellent. The story is fantastic making it one of the best isekai manhwa with op mc.
14. Latna Saga: Survival of a Sword King
It's a fantastically well-crafted manhwa. The setting they have created is astonishingly beautifully constructed, and the tropes are deconstructed to the point that they are distinctive.
The first time you read the manhwa, it starts slow and looks simple from the surface, but it's more humorous than story-driven however they build the plot in an extremely engaging manner.
The method of categorizing the magical is well-done while the primary characters appear to be overly oppressed at first, but the plot takes care of that.
I highly recommend this manhwa for people who love humor and action and searching for the best isekai manhwa with op mc, and the main character is dumb in a humorous way but is also serious when it's needed.
If you are a fan of jujutsu Kaisen or naruto, bleach, or even bleach this is an enjoyable read as it is a like story from shounen.
15. Way To Be The Evil Emperor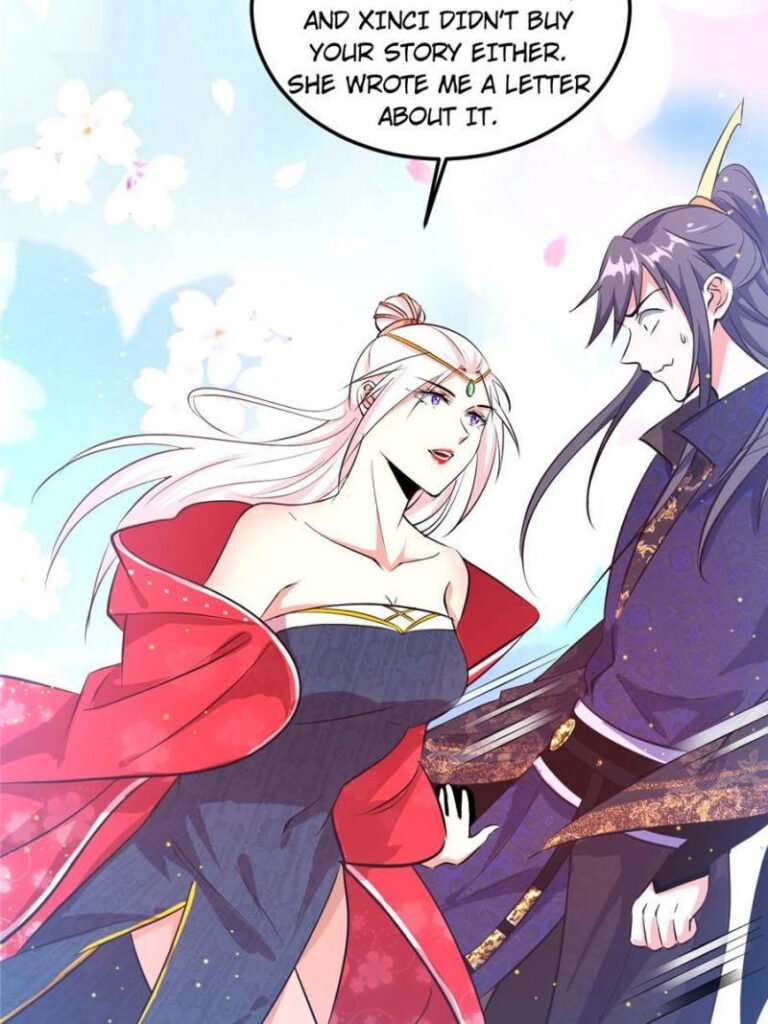 This manhua is an underrated gem among cultivation plots associated with manhua. It has a distinct story that features a clever and sly isekai mc that makes it to the top of the sect.
After being the reincarnation of a sex slave through his sleuthing techniques of the system, where it takes in the origin points.
He is also able to travel through different realms to learn new methods of cultivation. He is a cool, smart, and powerful mc.
The other characters in the story are also very well-developed. I highly recommend you to read this manhwa as it is one of the best isekai manhwa with op mc.
16. My Wife Is Actually The Empress?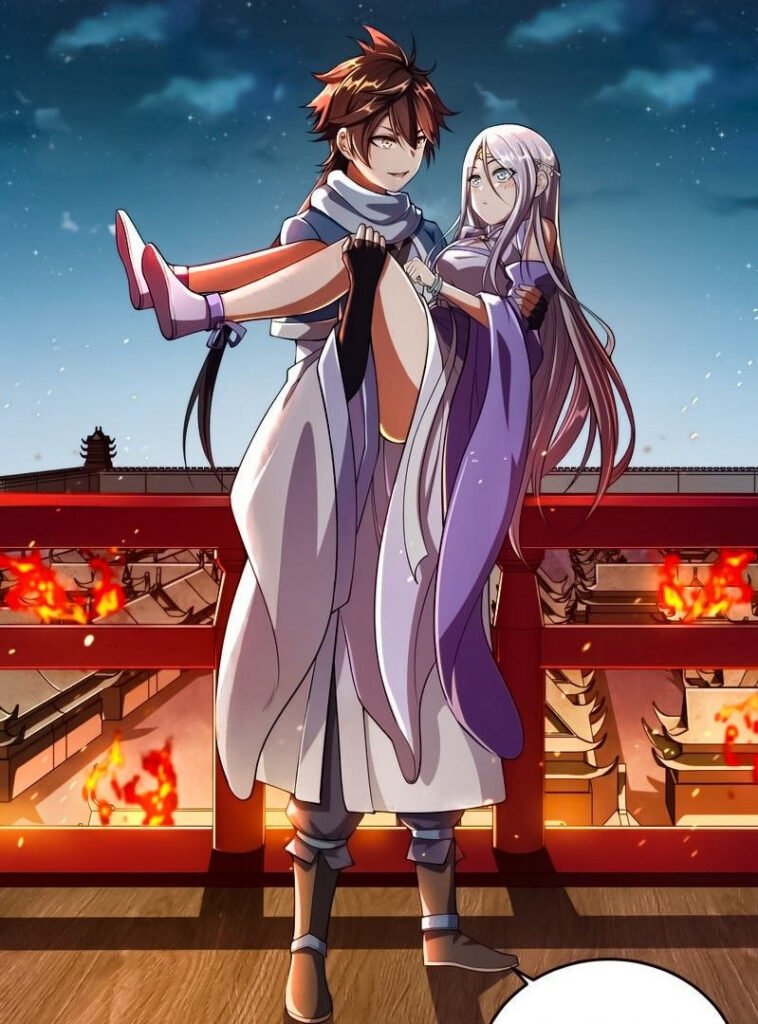 The Manhwa offers a fascinating tale in which the principal character is the retired commander of the army who killed the emperor before him and fled to hide believing that, after his demise, further death was not necessary.
While hiding, he becomes married to a lady who is actually the empress. Even though he isn't aware of it and the story is centered around their sweet love and relationship.
As unnoticed incidents happen since they both have a significant role to play and the characters they meet through their past, they manipulate the world around them while being completely unaware of each other's uniqueness.
Worth a read one on our list of best isekai manhwa with op mc.
17. Marriage And Sword
My family went through difficult times I was Hergenes Targael was able to disguise me as a male mercenary called Herge to earn money.
In the process, I was able to rescue and meet Shaun Kyroxus, a formidable all-around ally that I abruptly left after I was required to return home.
A few years later, I am now a part of an arranged marriage with no less than… Shaun?! He's dying for Herge once more It's just a matter of time until He discovers the truth!
I am enjoying this book! It's got some romantic suspense, a hidden identity in danger of being exposed, and a touch of swordsmanship!
I would still recommend it as one of the best isekai manhwa with op mc.
18. My Disciples Are Super Strong
If you are a fan of OP MC, you should check out this. It is certainly one of the best manhuas available.
There's little to no plot in this one. It's all about isekaied and op skills building sects and world dominance. It's funny and has amazing moments and dominance throughout the tale. If you've got nothing else to read, give it the chance, you'll love it.
One of the best isekai manhwa with op mc.
19. Dungeon Majesty
The plot is unique and one of the most unique ones available, it contains some clichés and issues with world-building in the present but generally speaking, it's an oasis of fresh air.
The progression of the plot is rather slow however, I'm enjoying it. There are some problems with the flow and speed of the plot, however, I'm pretty sure it's engaging enough that you forget these negatives.
Overall Dungeon Majesty isn't without issues However, but I've enjoyed it with no regrets. If you're looking for a fantasy tale with a decent quantity of originality, over the average of character (for the man who), and a story full of potential, I suggest you go through this because it is on our list of best isekai manhwa with op mc.
Final Words
Looks like that was all for our list of best isekai manhwa with op mc. I hope you got what you were looking for.
If our article has helped even a bit then do let us know by commenting or subscribing to our newsletter to get daily updates on our website.
The list contained the best isekai manhwa with op mc that is good enough to be read.
FAQ
What are isekai manhwa?
Isekai is a Japanese word that means other world or an unknown world. Isekai manhwa often follows a story where MC is reincarnated or transported to another world and he learns the ways there and gains power over time.
What is the best Isekai manhwa?
According to Anime-Planet, The Beginning After The End is the best isekai manhwa of all time. After that, there is Omniscient Reader's Viewpoint.
What is the best manhwa to read?