Isekai genres are super popular in the anime and manga world. These are often super fun to watch and leave the viewers with a pleasant feeling of satisfaction.
Today on MyAnimeGuru, we are going to post the list of 20+ Best Isekai Anime With OP MC (Ranked). This list is going to be ranked based on the anime ratings and reviews.
Isekai is a genre where the MC is reincarnated or transported into another world where he has to live his life again learning the ways of the new world.
Well, when Isekai meets an OP MC then something crazy comes to viewers and that is what we are going to list down today.
Let's start with our list of best isekai harem anime without wasting any more time.
List Of Best Isekai Harem Anime Of All Time
Overlord
That Time I Got Reincarnated as a Slime
No Game No Life
Log Horizon
Tsukimichi: Moonlit Fantasy
Parallel World Pharmacy
Problem Children Are Coming From Another World, Aren't They?
Kuma Kuma Kuma Bear
Uncle From Another World
Arifureta: From Commonplace to World's Strongest
Cautious Hero: The Hero Is Overpowered but Overly Cautious
Skeleton Knight In Another World
Black Summoner
Wise Man's Grandchild
How NOT to Summon a Demon Lord
Death March to the Parallel World Rhapsody
Demon Lord, Retry!
Didn't I Say to Make My Abilities Average in the Next Life?!
I've Been Killing Slimes for 300 Years and Maxed Out My Level
In Another World With My Smartphone
The 8th Son? Are You Kidding Me?
Well, this is our list of best isekai anime with op mc. Now, let us discuss why we chose these titles to be on our list.
Related:

14+ Best Action Fantasy Anime With OP MC (Ranked)
1. Overlord
If you haven't yet watched this isekai anime with op mc then do it right now. Momonga found his spot within Nazarick where he built it with his fellow friends.
It's a shame that the home the group of friends built was for him only and his fellow friends went away.
How could they find their own space? But Momonga was not completely alone. Nazarick has a lot of friends that he and his pals created, and he will never be left alone. Through his staff, he's seeking to know how to better understand himself.
Overlord also focuses on people who even amid hardship remain true to their beliefs. Nfirea is skilled at alchemy, but physically weak.
He can accept that and concentrates on what he's good at and strives to be the best to improve it. Another great example could be Enri Emmott. From girl to woman, and then an entity to reckon with.
I highly recommend Overlord It is one of the best shows I have seen. There aren't many shows that have the same kind of vibes and fascinating stories. a dark fantasy series and does contain some disturbing elements.
The characters are pretty and all of them have interesting and unique personalities. They are logical and often humorous. In conclusion, I'd recommend watching the show if you are looking for an isekai anime with op mc.
Read Also – 10 Best Manga To Read If You Enjoyed Overlord (Ranked)
2. That Time I Got Reincarnated As A Slime
Tensei shitara slime Datta Ken is one of my all-time favorite isekai. The characters are likable. The animation is stunning and adorable, the music is relaxing and soothing with excellent op and the plot is well-written and engaging.
If you are into isekai anime with op mc then this is for you. Each arc of the show was interesting because it introduced characters that were not previously seen.
The more op rimuru was the more entertaining it was to watch "villains" aka Clayman, etc. stare down at rimuru. Seriously, we laughed out loud.
Rimuru is my favorite anime character from every show solely because he's an enormous comfort character that has great morals character humor and all that good things. Also, they are great af.
The whole "op mc" affair was really enjoyable in this series and it was seen in a sweet, logical manner in which he earned it, and we could take part in the journey. This isn't as fun as Kirito from Sao was an op right from the beginning and we did not see much of his education.
Anyway, this is a fantastic anime I highly recommend. This is an absolute must-watch if you are into isekai anime with OP MC.
Read Also – 14+ Best Manga To Consider If You Liked That Time I Got Reincarnated As A Slime (Ranked)
3. No Game No Life
In my opinion, Isekai is among the most enjoyable animes I've experienced. I'm still awestruck by the show every time, and almost all other anime I've seen seem to be a shadow of this one.
Although there are many amazing animes to choose from like the ones mentioned above these are fantastic, but this one is amazing.
I've watched the show more than 50 times and am not getting bored with it. The animation is fantastic and the animation has me in awe and the character's design.
The sound quality is similar to any other quality animation. The characters are intelligent and you may gain some knowledge from their actions.
Overall, this is a must-go for me and possibly for you too if you are into isekai anime with op mc.
4. Log Horizon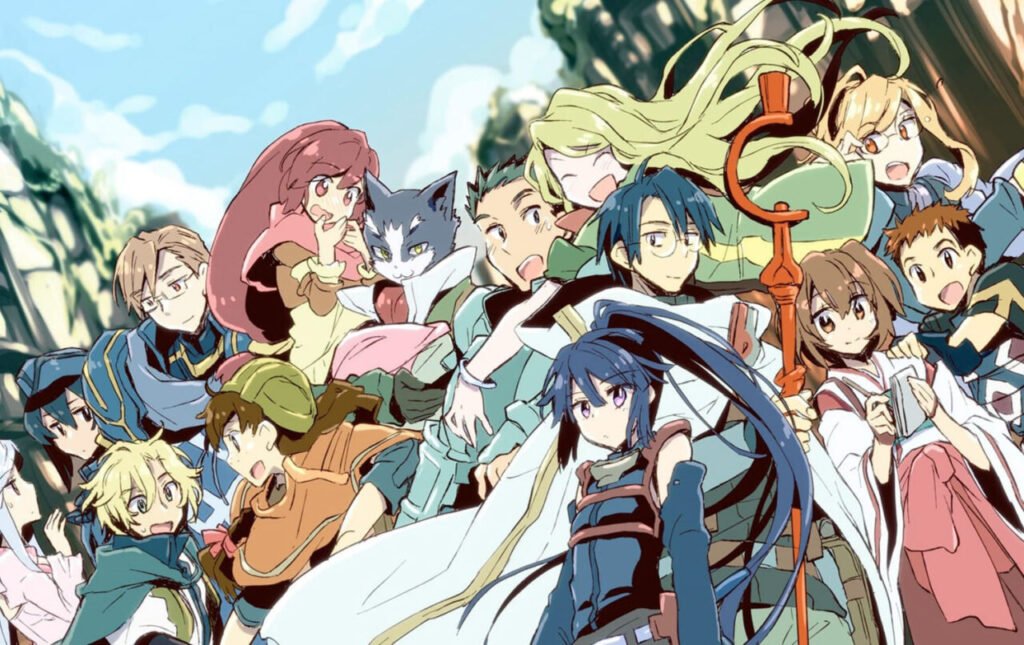 The first thing you notice is that people are caught in an endless game and have no escape. They decide to group with others, some throwing events, others joining guilds, while others refuse to accept the new world.
The main characters are, Shiroe, Natsugou, as well as Akakstuki. They explain how different attacks work, as well as how magical, passive attacks, etc. function, and what they need to perform to activate these.
They also explain how each of the functions of Guilds operates and who is the person in charge and who is in charge of the money and how the economy of the MMORPG functions, etc.
It's astonishing how detailed you can become when you're not focused on creating a harem-themed anime, right? This is my highly recommended on our list of best isekai anime with OP MC.
5. Tsukimichi: Moonlit Fantasy
A riot of action, comedy, and a great story, this Isekai is now one of my favorites. I love the fact that despite his power He isn't arrogant, and friendly to his family but ruthless towards his adversaries.
The fact that he is not considered to be attractive but charming thus draws people to him. I am awestruck by the animation and the voice acting and the environment that he was forced to enter.
Do not make the mistake of comparing this with the Slime, since Rimuru is an incarnation of the form of a monster. He is accepted by both men as well as monsters and is recognized by both.
Whereas Mikoto is a human being, but only accepted by monsters, and can speak only their language. Humans are not able to accept Mikoto unless he wears a mask, and cannot communicate with them in their language.
It's a great show to watch if you are into isekai anime with op mc.
6. Parallel World Pharmacy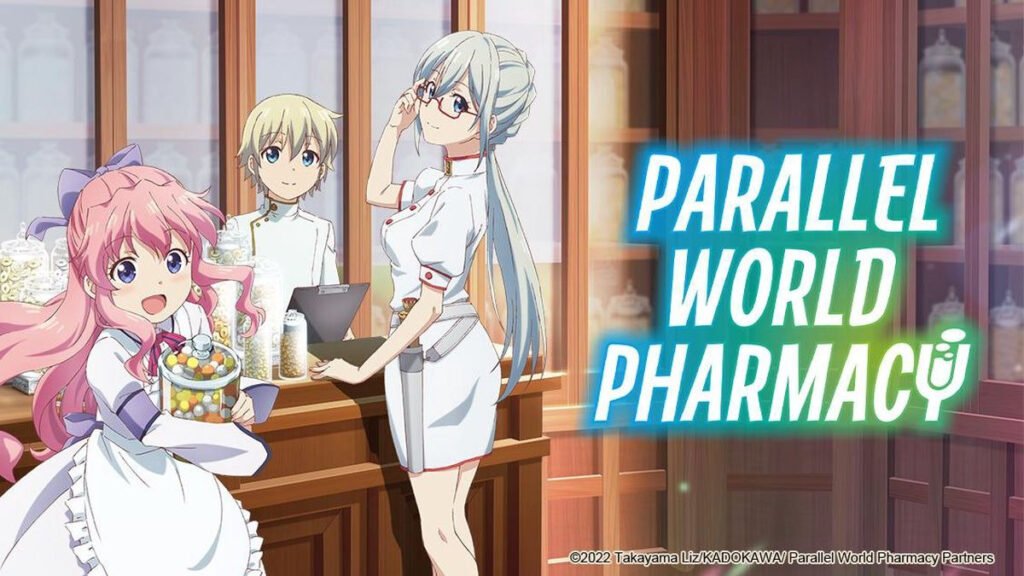 Ingenuously combining medical science and isekai magic is fascinating and innovative. It is different from similar series that employ the latest knowledge directly, without any actual application or the imagination of magic.
Other animes that fail include Bookworms trying to create books with a traditional approach in the world of magic does not make sense to me and becomes boring quickly.
You'll probably be unable to sleep while watching Bookworm even if you're a fan of the book's history. This one isn't boring in any way. It's got a lot of creative ideas that keep it interesting and fresh.
You will still be able to enjoy the action/magic scenes, intriguing storyline, and characters even when do not consider yourself an expert in medical science.
It's brilliantly put together and an amazing isekai anime with op mc.
7. Problem Children Are Coming From Another World, Aren't They?
As I was first introduced to the number of episodes the anime had at the time, I was thinking "Uhm how do you create a compelling story in only the 10th episode?" I was incorrect.
The story was more engaging and exciting than most shows with more than 24 episodes. I was enthralled to the fullest, including surprises, twists, and lots of fascinating details about the past (especially in the last couple of episodes).
The animation was smooth and I could tell there was a lot of effort to be put into it, especially in 2013 when the shows were improving in their animation.
The sound was flawless and didn't present any issues, and I loved the conclusion which is something I'm not a fan of in other anime.
The characters were distinct in their complexity, and at times, they were extremely surprising, in particular Izayoi (from the first glimpse).
One might think he's going to be a muscle-only person with no brain however, in reality, there are two muscles in him and he is a brainiac, he was able to solve all the mysteries.
Overall, it was a masterpiece and I loved every minute of this isekai anime with op mc.
8. Kuma Kuma Kuma Bear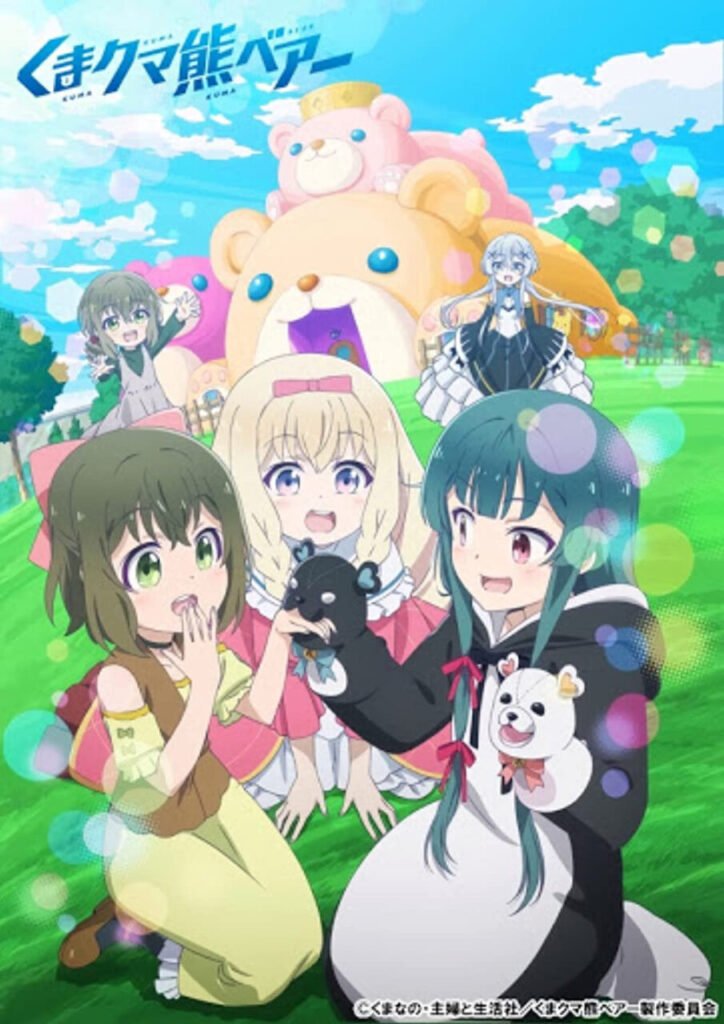 I loved this series primarily because of how adorable it was. A cute woman in the cutest bear costume, walking all over the place!
It's a basic anime that takes the girl to another realm using OP equipment, then becomes an adventurer, and is then viewed as a failure and has a lot of friends.
Then, let's get to the plot: The focus of the show is the story of a girl who helps others out of the chaos of life and gets to meet many familiar faces.
It also focuses on the culinary aspects of life. She can teach numerous people how to cook such as pudding and pizza! She even has the food herself!
It's an animated series similar to "I've been fighting slimes for the last 300 years and have reached my level" where the MC expands her family and then does random things every episode.
However, it's an excellent isekai anime with op mc.
9. Uncle From Another World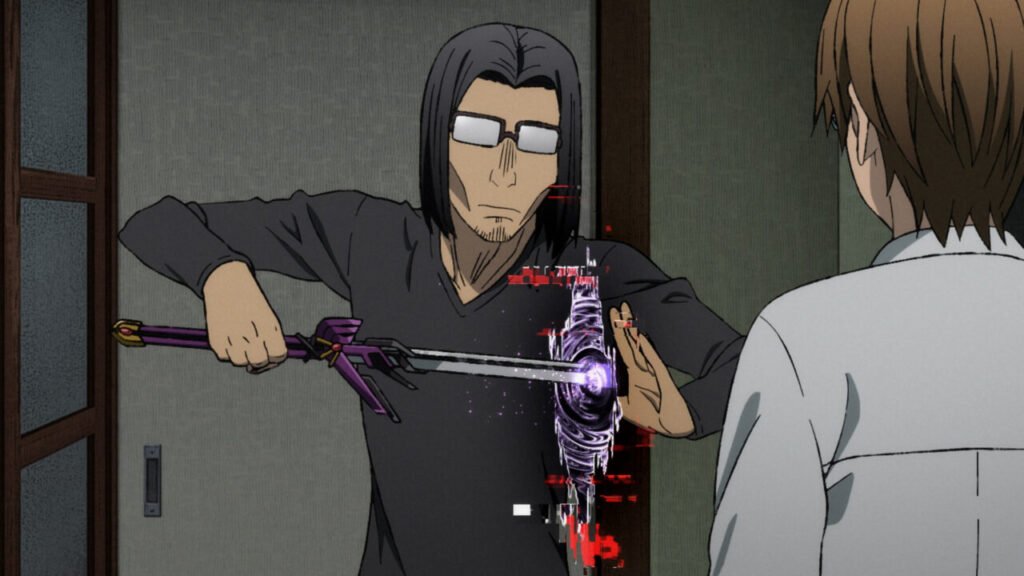 I chose this series after watching a few reels of it on Instagram. What a joy. I'm grateful to Instagram for its hilarious algorithm, thanks to which allowed me to come to this hidden comedy gem. Also amazing work from Netflix.
The last time I enjoyed myself so much (comedy category) included Grand Blue and OPM. It's an unusual adaptation of the genre isekai that sees the mc transported to the world of fantasy before returning to earth.
The mc is op in this isekai anime and is also able to retain the powers. A man of 35 living a life inspired by SEGA games from the 90s.
Because of his appearance, his appearance, he was constantly hunted down and snubbed by every aspect of the world.
He tells tales of his adventures in the world of magic to his nephew's friend through a dazzling screen.
The funny timing as well as the art style, the miscommunications as well as the details on the faces of their characters. The transition from the actual and the magical world is breathtaking.
In the genre of comedy isekai anime with op mc, I would say that this is one of the most entertaining anime.
10. Arifureta: From Commonplace To World's Strongest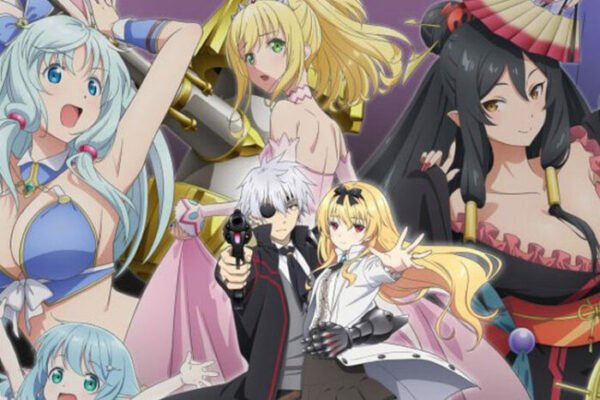 This anime series is fantastic. It has the revenge betrayed plot the overpowered MC from weak to strong and the sexy harems that he is married to each of them.
In addition, the overall plot is very good and well-received. I'm so glad that I discovered this show as when I decided to go watch it, I didn't expect much but I was wrong.
I'm very excited for season 2 and hope to see season 3 come shortly, as there's in the process of creating source material.
I am a huge fan of the female characters in the harem, particularly shea as well as Tio. If I had to suggest the only thing this series could have needed it was if it had a scene of Hajime having sex with his harem, similar to Healer's redo, or the case of such a thing.
But this is one of the best isekai anime with op mc.
11. Cautious Hero: The Hero Is Overpowered but Overly Cautious
initially, I thought the show was not good. I was thinking that this mc was an oaf and doesn't want to fight.
I will admit that it takes time to adjust to it but there is an explanation for it and the end was an additional reason why a lot of people do not like it.
But I believe people are quick to judge once they reach the conclusion and listen to everything you receive an understanding wave.
I was awed by the series and it was fantastic if you like the anime with op-mc it could be a great choice at moments when his prudence can be annoying, but it will grow on you and you will be able to understand the ending.
I am looking forward to watching it again and would recommend it 10/10 to anyone into isekai anime with op mc.
12. Skeleton Knight In Another World
This is an uncommon one. The OP produced by Pellek is amazing on its own, but the anime story is enthralling and brutal. The principal character is a skeleton.
This is hilarious! There's some mystery surrounding the process, which makes it worth watching. From the start, the main character showed himself to be a man who will not back down against evil.
The show does a great job of helping the viewer realize what evil is. There are no real implications for this, also.
Also, Arc (the principal character) is handsome, funny, and completely unaware of just how powerful his character is. He's trying to play an adventurer in a fantastical fantasy world.
I can identify with this, which is what makes me very much a fan of this isekai anime with op mc.
13. Black Summoner
After waking up in a bizarre new world with no memory of his previous existence, Kelvin learns that he's traded in those memories in exchange for powerful new abilities in his latest transfer.
He's stepping out into a completely new realm as a Summoner and his first Follower is the one who brought him there! — Kelvin starts his new journey as an adventurer and in no time Kelvin discovers his true nature as a battle addict.
The battles he faces range from his role as the Black Knight of the Ancient Castle of Evil Spirits to the demon that is residing in The Hidden Cave of the Sage He relishes the battle against one formidable adversary one after another.
Be part of this OP adventurer in a thrilling and epic tale as he and his comrades create their place in the history books! It's the same as any other isekai however the summoner element is new.
Overall, it was a decent isekai anime with op mc and did not drown you in fan service.
14. Wise Man's Grandchild
The show's over-the-top magical moments are a given in these types of shows and there's hardly any sexually explicit material in the show, so there is no need to fret should your parents happen to come in to see an awkward scene.
Let's now get to the question: What is it that makes me love this series so often?
It's about character and story growth. The protagonist keeps his innocence while his character grows throughout the entire story and, more importantly, he has a deserving antagonist, but obviously, there are always two sides to one story (I'll allow you to explore this on your own).
His development as a friend was one of the most memorable I've seen, and I've loved every minute of it. This is the kind of show that can bring an earful and a smile out of you, so don't be scared to check it out.
Overall: I enjoyed this isekai anime with op mc so much.
15. How Not To Summon A Demon Lord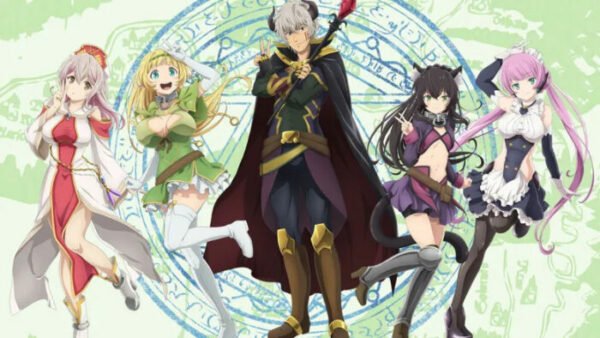 Honestly, I enjoy this series very much. It's not too unlike animes such as Overlord or In Another World using my phone. However, it's awe-inspiring.
I like the way the protagonist is a perv, but is very tough. I love how they build up their opponents and then he's like"Really is that all you have?" and then he simply mercerizes the enemies. Worth watching if want to laugh
This was an amazing show. I enjoy OP characters. He's a Demon Lord, although he technically isn't, his power is so strong, he could even be one.
He's able to take on anybody, though the MP he has will last forever, sadly. I wish he could improve this, but at the same that, it does make him more relatable and more relatable.
I would like to see him get an appropriate place in his realm and I loved this isekai anime with op mc.
16. Death March to the Parallel World Rhapsody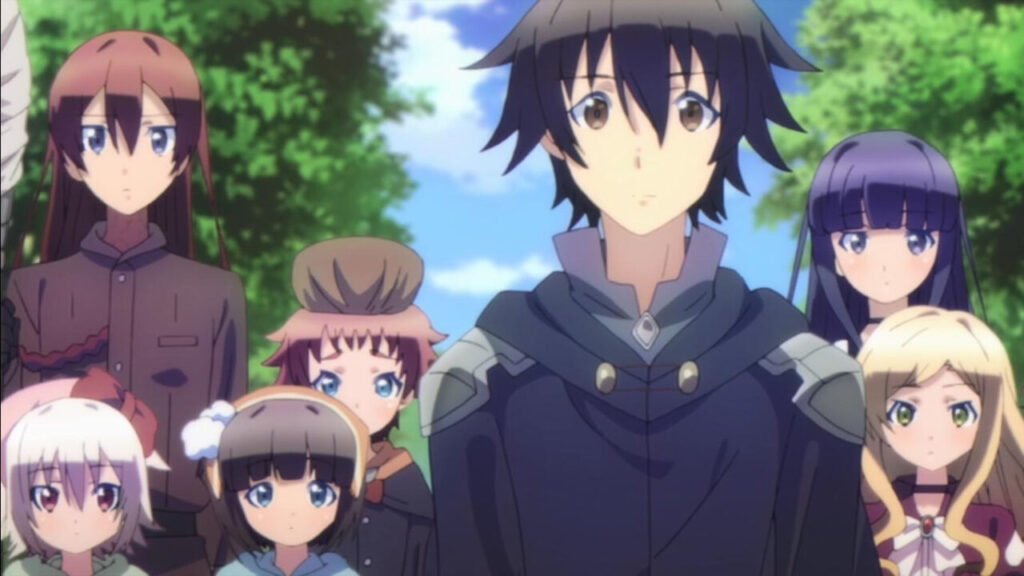 Without spoiling, I'll tell you all I can. Again another isekai is one of the tops that I've seen so far the op mc. But you know the story of it. A truly unique gaming experience as well. I'm eager to see what happens next.
A great one-shot RPG story, and very well-crafted. It's sad that it has enormous potential and demands the continuation of a story.
It is for me the top choice if you want relief from the over-reacted characters and a lot of dark or violent scenes. It's an RPG anime and for me one of the best available.
This is a good series to watch, much like that time when I was reincarnated into slime and the other Isekai series, but it's a bit very short.
It's that they cut it off mid-way through the plot and I'm hoping that there will be a new season.
If you are into isekai anime with op mc then do check this one out.
17. Demon Lord, Retry!
I loved this show one of the best series I've seen recently. I loved the MC and the other character. I laughed so many times while watching this fantastically underrated show.
I would like to see another season but that seems unlikely. However, with the content we have, I do like isekai anime with op mc. The anime proved the criteria of being likable and hilarious.
I would watch it again without hesitation and hope to go back and watch it again. It can be difficult at times, but it doesn't make the show seem dull.
I would recommend it to anyone looking for an op mc that is a favorite and also for anyone who loves isekais.
18. Didn't I Say to Make My Abilities Average in the Next Life?!
Kurihara Misato was better than others in high school as a result, she was always on her own and was unable to live her life in the way she wanted to.
When she reincarnated in another universe following an unfortunate accident she longed for a chance to have normal relationships and lead a normal life.
Therefore, she sought God with only one question… "Give my capabilities that are normal for the world!" However, the talents God provided her with were not "average" even a bit…
Now the girl who was brought back to a world in which magic exists is struggling to find simple, normal happiness! This show was simply excellent in my opinion, just like the characters were super adorable.
I am a huge fan of the fl isekai's, and I enjoy this. The main character is bi-coded and it is appealing to me as a transgender person.
I want to watch more of these cute little girls performing their best. I am eager to see how the story unfolds.
19. I've Been Killing Slimes for 300 Years and Maxed Out My Level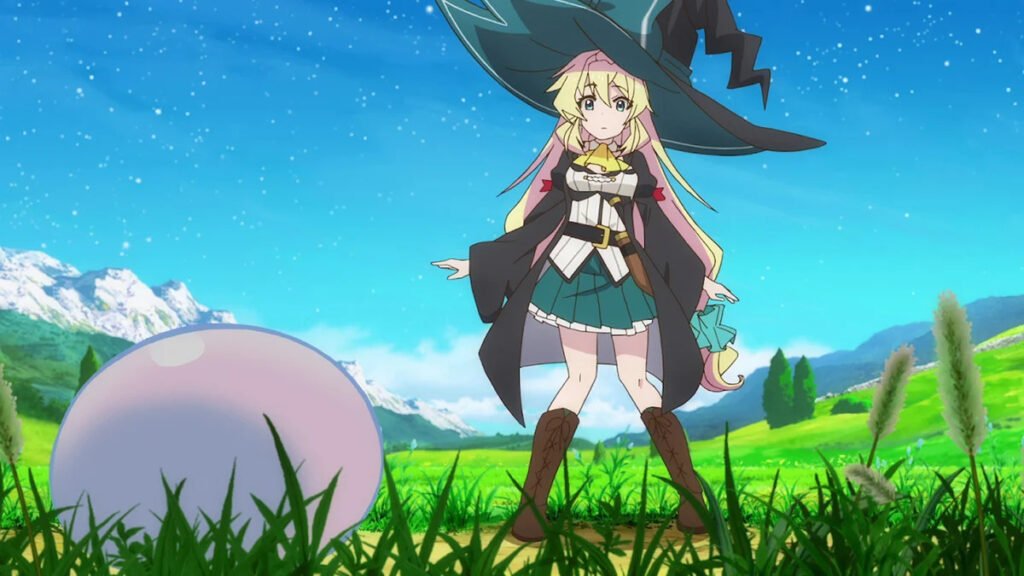 This anime is pleasant. It has a great story about the character who is OP. It's one of the series which doesn't have any threat that is significant to the plot.
the MC living an amazing life, surrounded by people who are in love with her. I like that the MC doesn't have any romantic interest since she's immortal and can live her life throughout the universe.
Overall, it's an excellent series for those who are looking for an isekai anime with OP MC who is living her life in a secluded spot as she fights off many minor enemies and displays her incredible ability.
The show plays like the hidden dungeon, where you discover that MC Is op but lives a normal life.
20. In Another World With My Smartphone
Love this series in every aspect, I bought the entire English novel, and once I finished reading, I immediately went to the online novel translation of the first.
After I had finished all of the translated material until now, I almost wept. I don't know why, but this story is so good, for whatever reason. I'm just waiting to see the rest of it.
I thoroughly enjoyed this show. I was awed by the way OP Touya appeared to be since He had the most powerful power in the world.
I am a fan of harem-themed animes, so this was my type of anime because he has nine wives. I have nothing more to say.
However, I enjoyed watching this amazing isekai anime with op mc.
21. The 8th Son? Are You Kidding Me?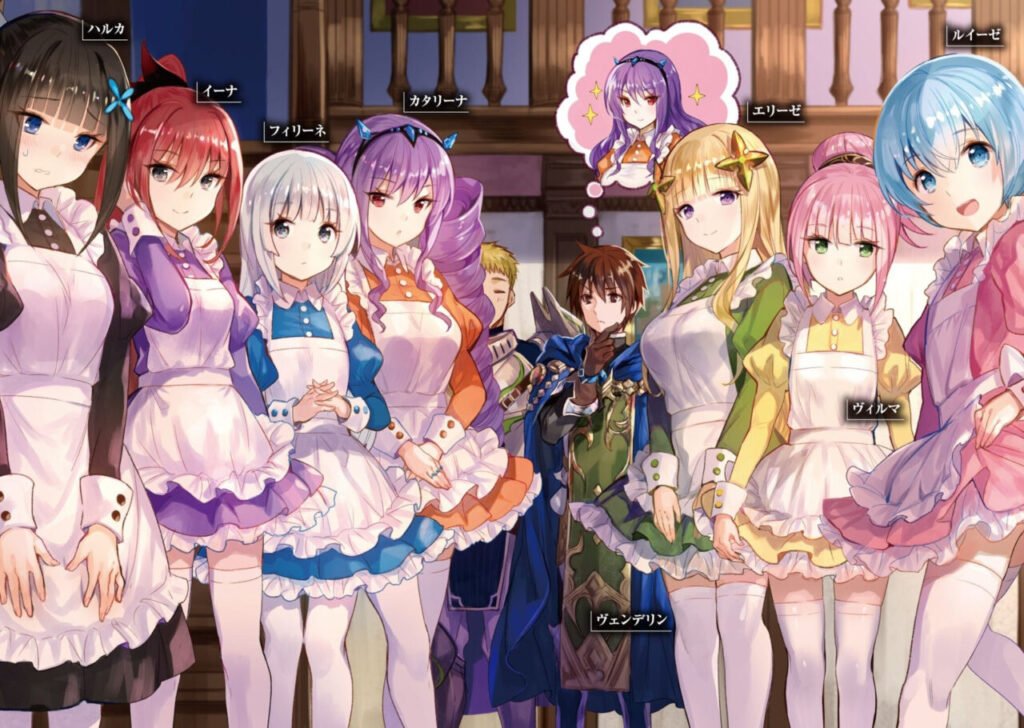 It is a straightforward narrative. It focuses on the 8th son being the MC of the family and the actions he has to take. However, I wouldn't suggest this to those who want a lot of fight scenes since it's not a lot of fight scenes.
The story is more focused on things political(nobles) and the succession of family members. In particular the difficulties of being a noble, or being a descendant of nobles.
I love the growth of the characters in this anime. I also appreciate that the author didn't go into a lot of romance, which often was the case in anime when the protagonist was engaged.
I liked the plot twist close to the conclusion. I do not think the character is an OP the MC because there is only one magic, and I appreciate that the creator gave the character a weakness that helped the other characters stand out.
In contrast to other Isekai series, this one did not make me dislike the female characters. Hahaha. It's a huge thumbs-up for people into isekai anime with op mc.
I'm not complaining about the animation. I'm not too fussed about this part, and I'm not able to animate myself. I love the character designs. Simple and yet appealing.
Final Words
That was all for our list of Best Isekai Anime With OP MC. I hope you liked the list and let me know about this in the comments.
You can share this article anywhere you like and also subscribe to our newsletter to get regular updates on our website.
Image Credits – Pinterest
FAQ
What is the best isekai anime with op mc?
Overlord is the best isekai anime with OP MC. Following it we have, That Time I Got Reincarnated As A Slime and No Game No Life.
What is the best isekai ever?
That Time I Got Reincarnated As A Slime is said to be the best isekai ever.