Welcome to another blog of MyAnimeGuru. Everybody likes action full scenes and we anime and manga/manhwa audience love to watch or read them.
But when it's mixed with high school life then this becomes OP. That is why today on MyAnimeGuru, we are going to post a list of Top 17+ Best High School Fighting Manhwa to read.
This list is going to be ranked based on the reader's ratings and reviews. People in the manga world often ignore reading manhwas but let me tell you something, you are missing a whole lot of action and the best stuff out here.
And that is why we decided to make it a manhwa list rather than a manga list. So, without wasting any more time let's get started with our list of the best high school fighting manhwa.
List Of Best High School Fighting Manhwa Of All Time
This is our list of best high school fighting manhwa. Let us discuss why we chose these titles to be on our list of best high school fighting manhwa of all time.
1. Mercenary Enrollment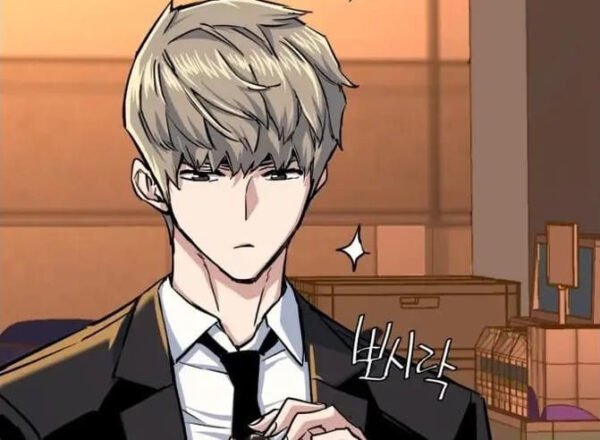 Teenage Mercenary is one of the top action Manwha I've seen recently. The story is intriguing and does not disappoint and offers an extensive background of the main characters.
The art is extremely precise and one can observe every detail of the actions within the Manwha.
The characters are all fascinating and each has distinct details. There's plenty of blood, but that's what you would expect from the action genre of a Manwha.
Overall I was impressed by the novel and felt a sense of satisfaction every time the MC made his decisions.
This author did an excellent job. Cheers YC. It is a must-read for anyone who loves action. Highly recommended on our list of best high school fighting manwha.
Read Also – 10 Best Manhwa To Read If You Liked Mercenary Enrollment (Ranked)
2. The Breaker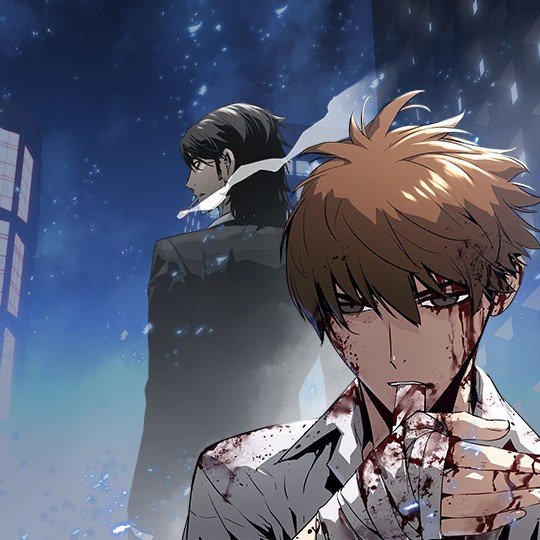 Breaker, as you've read in the synopsis is a martial arts story. A high school student who is bullied discovers the teacher to who he has been assigned is an accomplished martial artist and asks him to strengthen him.
The story centers on the teenager's efforts to grow stronger, as well as the difficulties the teacher has to face due to his extraordinary ability.
It's certainly not that unlike your typical Shounen anime, yet I was fascinated by the story. Characters, plot, and storyline, I was completely fascinated.
It's a must for guys to make sure to check out this manhwa for fight scenes. You're being left out! One of the best on our list of best high school fighting manhwa.
3. Unholy Blood
THIS WEBTOON IS AMAZING!! ( > ?) There's a ton of plot, stunning art, and remarkable character development! It never lets you think "oh, just another chapter" whenever a chapter is published.
For me, it's always exciting every time new chapters are released because it gives the perfect amount of everything. A great mention on our list of best high school fighting manwha.
Beware though, each chapter ends on the edge of a cliff, so you're eagerly waiting to get to the following chapter. This could be a benefit or con based on the mood you are in or how you read.
4. Noblesse
Noblesse is a fantastic Korean manhwa that tells the story of a man named Rai who awakes after having been in a state of sleep for eight decades.
When he wakes, he appears as a student at a high school and stumbles upon an acquaintance of his named Frankenstein who also is the head of the high school he walked into.
Then Rai decides to remain in this school in the form of a pupil to discover the 820 years that he was able to have missed. In the process, he makes new acquaintances at the academy, learning more about the latest technology, customs, and, of course, the food(you will get this in the future).
I hope you enjoy it! The tale may sound complicated but it is engaging. The main characters eventually face opponents and gradually they reveal their identities.
This manhwa has me laughing loudly at certain moments as well as cheering for the main characters in their fights. As the story develops, so does the dialogue. 4th on our list of best high school fighting manwha.
Related:

14 Best School Manhwa With OP MC (Ranked)
5. Weak Hero
The manga is fantastic! A single event alters your life and you are an individual who will never be an easy target despite any chances you may be facing! Anything more would be spoiler-y, so take a look at this manga.
Even if the artwork is not your style then just take a look for some chapters. The backstory plot will surprise you. Worth mentioning on our list of best high school fighting manwha.
I love fighting manga A lot and am always on the lookout for it. The look was a little odd, and the title seemed snarky and when I say I binge-watched the crap out of it, I'm serious. WOW. It's amazing. I cried like a child when the purple hair shit bag munches the shit. Read it
Read Also – 17+ Best Manhwa Like Weak Hero (Ranked)
6. Get Schooled
This is so incredibly pleasing like I am sure you feel when you witness those who are weak being bullied. What better way to redeem yourself than a teacher who appears like Aizawa beats them up and then brings them back down to earth from their cloud nine?
U will be enthralled by the entire series right beginning with the first chapter. The mc is an op. clever and villainous as well.
The thing I enjoyed the most was the narrative of every school he went to. Every story arc is incredible. The method by which Mc resolves the issue is distinctive.
Overall, you won't be disappointed by having read it. You'll be wishing you had known about it earlier. Recommended on our list of best high school fighting manhwa.
7. Dokgo
Manga Dokgo is among my absolute favorites to read. The first thing that impressed me about this manga was the amazing art. The style is bold and rough which is incredibly in tune with the tone and story.
While there are many issues the book may contain, the originality of the author and the book's appeal makes it enjoyable to read. A good mention on our list of best high school fighting manwha.
The plot is consistent and is well developed along with the manga, however, it is a bit sloppy toward the final. The resolution isn't quite right however, this doesn't make the manga bad.
Overall, it's an enjoyable read that offers exciting suspense as well as realistic martial arts. If you choose to read the remaining parts of the trilogy (dokgo Rewind, and Dokgo 2,) You will be shown amazing world-building and character development.
Related:

14+ Best Teen Manhua To Read (Ranked)
8. My School Life Pretending To Be a Worthless Person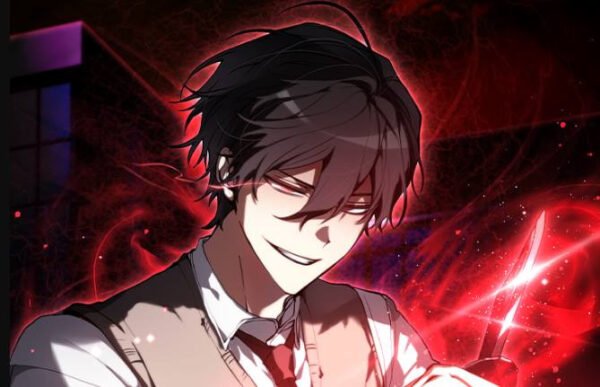 Mankind discovered Edeya, the heart of human beings, and eventually, they achieved materialization.
The foundation of society was Edeya which was impervious to conventional weaponry. Humanity began to put all its energy into the power of combat Edeya.
Park Jinsong, the principal character, had an F-rank soul as well as Frank's combat power. Following his introduction of a weak military program in his high school, and his school's Edeya classification system for rank, Park Jinsong was an unpopular member of and was subject to peer disdain for ten decades.
The world-building in the manhwa is distinctive in certain ways. Certain characters could seem at times a little childish. This is understandable as they're all high school students.
The art of this manhwa is great, however, this film does not have enough action scenes. Try it for a contemporary fantasy-themed manhwa that takes place in a high school fighting manhwa.
9. A Returner's Magic Should Be Special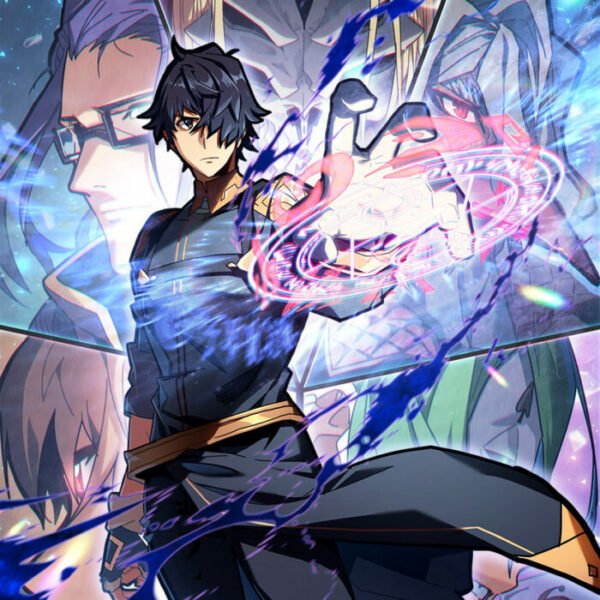 Wow! 10/10 for the storytelling along with the plot! The pace of the narrative is a bit slow, however, it's worth the wait of around 80+. Also, the back-to-back action is simply amazing.
Mc isn't OP but rather someone who made use of his intellect to overcome his weaknesses and make it his most potent weapon.
Mc is also a great use to the power of friendship extensively and is a formidable commander.
The story has some significant plot twists that kept me on my toes. A good story on our list of best high school fighting manhwa.
Desir Arman and six others, who remained alive were killed to conquer the final phase in the Shadow Labyrinth – a catastrophic human tragedy that struck humanity.
While near death, the group was redirected 13 years ago to the Havrion Academy where he once completed his studies.
Then, he'll return to the academy, and this time he'll be preparing and training his comrades for the impending disaster.
Related:

14+ Best High School Anime To Watch (Ranked)
10. Duty After School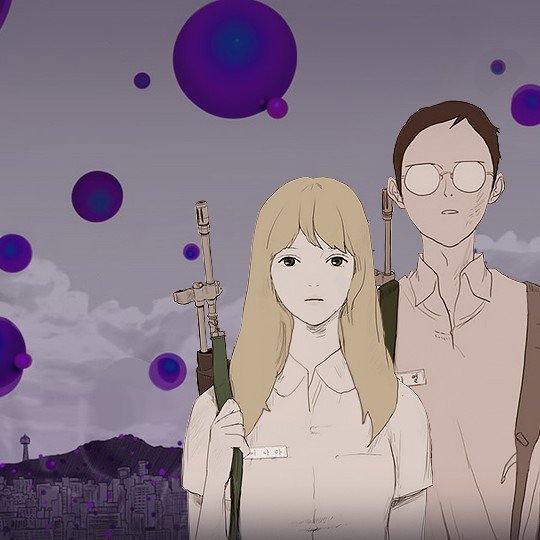 Then, a group of students is drafted into the army. It's dark. Very dark. It's so dark that there's no way to see the future. Who will be able to survive? All that and more.
If you enjoy sad stories. It will make you appreciate the characters, and then smack your face in that direction. There are deaths and the author does not pull punches. One of the great high school fighting manhwa.
The art style is strange There were instances when I wasn't a fan of it. The art isn't the best I've ever seen, however, the characters and story are incredibly engaging, and even without that, it will pull you in and stay with you.
11. Study Group
This is an underrated masterpiece. It has one of the most compelling stories I've ever read. And the characters are incredibly incredible, every character has their own unique story to tell and in this tale, it's as if everyone is the main protagonist of their tales, not just the M.C.
I don't know why the rating is so low but it should be in the top 30s. It's got an interesting story that features one very OOP mc that just wants to do his best in school.
It is worth giving this high school fighting manhwa a shot, I love it.
12. Nevermore
I'm seeing Manhwa as solo leveling and killing stalking has become very well-known, but is it?
Do you have a plot? Interesting af. It's so filled with suspense and mystery isn't resolved until the very end of the book.
Art? It's beautiful. I'll admit that the artwork in the final few chapters is a little different, and I prefer the first one more. But, I do think Dio's transformation was amazing What do you think? And my baby is a goal for me??
Every character had their personality and a lot of them were enjoyable. Even the character who played an unimportant role, such as Dio's cousin was likable and I was cheering for him until the very end.
Overall, I rate this high school fighting manhwa 10/10 and hope that more people will read it and love it with the passion it deserves.
13. Hanlim Gym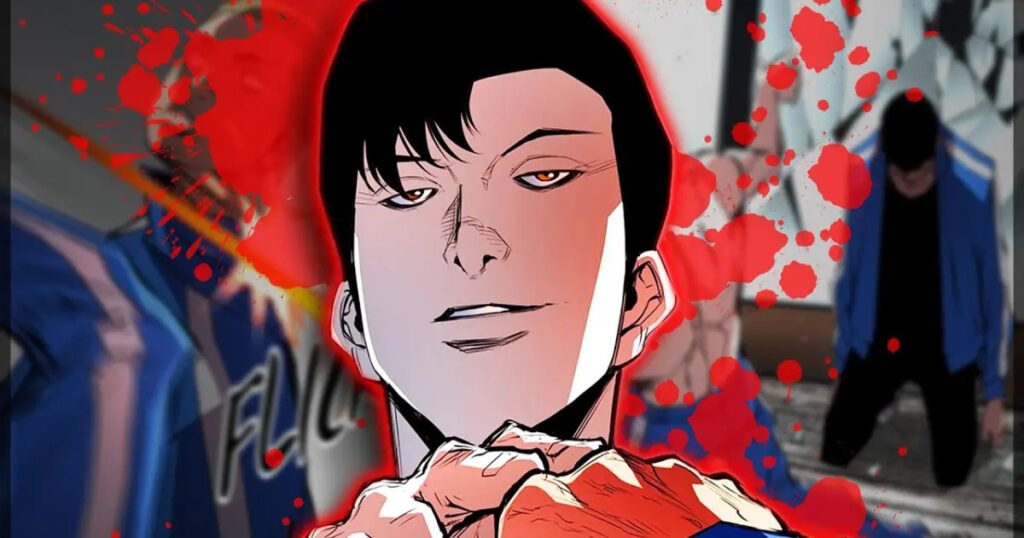 Are you tired of being targeted, Yeongha, the new transfer student will not give up… And realizes the ability to strike.
He quickly becomes the highest ranked student and is savoring his new status as the toughest person at school.
However, he faces a challenge after Suho Kang the champion of PVP games, stands alone and defeats the team and him.
To regain his honor Yeongha decides to join PVP. PVP games. Does he get to experience pleasure from winning Suho up? Or will he get more? Know more by reading this high school fighting manhwa.
14. Pounding
Pounding tells the story of the boy Soyoon who makes a character who is at the edge of dying to save himself, Minwhan, Soyoon is a gifted student who is at school and is being bullied, Meanwhile, Minwhan is a rogue fighter who is a hunter.
Also, the author made distinct characteristics of the MC distinctive, like the shape of their pupils, their demeanor, and how they act. But I did feel that the conclusion of the series was abrupt and I'd like to see more scenes of training that showed an in-depth understanding of what happens particularly in the part where he accepts his different self.
A good mention on our list of best high school fighting manhwa.
15. The Villain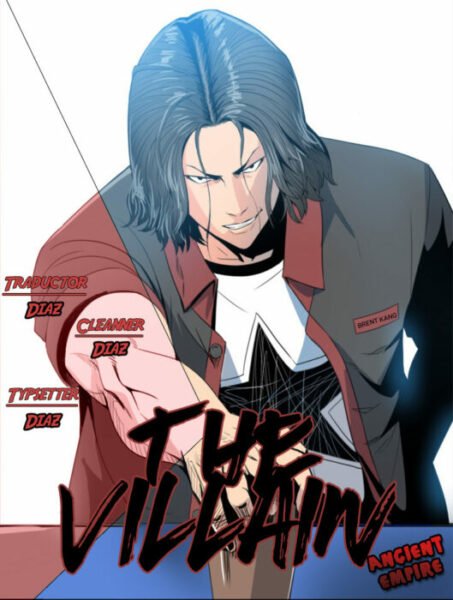 This is a great manhwa however I couldn't rate it 10/10 for the story because it was slow and was the same as one punch man, which is that the mc's power is so powerful that he finishes the fight way too fast.
So, just like in one punch man, you will not see the main character in the majority of the manhwa.
However, whenever he appears the excitement. I also didn't give it 10/10 due to the ending being silly, as the author altered the mc to the point that he could fight
Elly, which isn't a good thing given his previous accomplishments such as beating a man with no sweat that elly was able to barely beat. All in all, it was fantastic, minus the ending. It's an absolute must-be-read high school fighting manhwa.
16. Polarity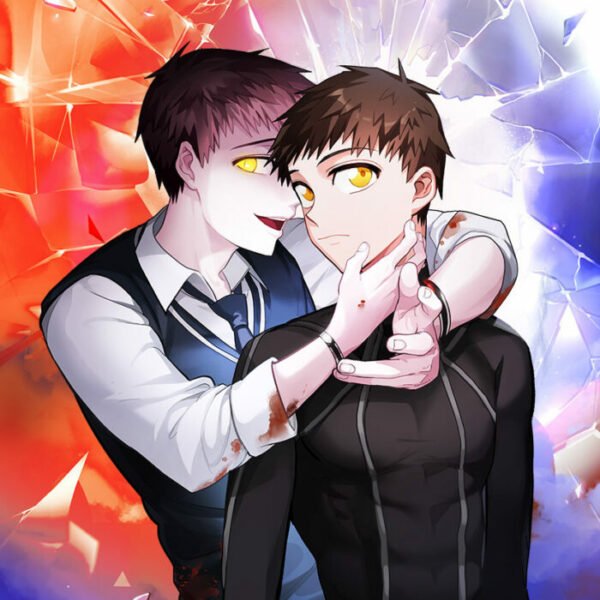 In the wake of the sudden emergence of a deadly virus, humanity is plunged into chaos. The lucky few that survive are transformed into terrifying cannibalistic beasts known as "Worms," or super-humans known as "Anomalies."
Haru is an aspiring Anomaly Student at New Seoul High School and hopes to join the famous "ISO" – an organization that was created to fight against the virus. But what lies ahead for him isn't what the one he had imagined.
This is a light-hearted post-apocalyptic manhwa. The concept behind this manhwa is something amazing.
You should give this high school fighting manhwa a go for those who want to read a novel that blends school life and post-apocalyptic manhwa
17. God Of Blackfield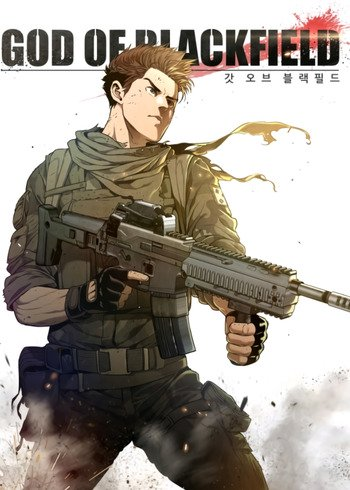 The story is an interesting concept. It's not the typical reincarnation story because it's identical to the timeline and revenge for an old life. Not only the body of the new Bla Bla
It begins as super interesting but then it gets several chapters that seem boring, but it returns to being pleasant!
So lots suggest this high school fighting manhwa. The MC is also hot, and the art is stunning
Read Also – 17+ Best Manhwa To Read If You Like God Of Blackfield (Ranked)
18. Love In The Mask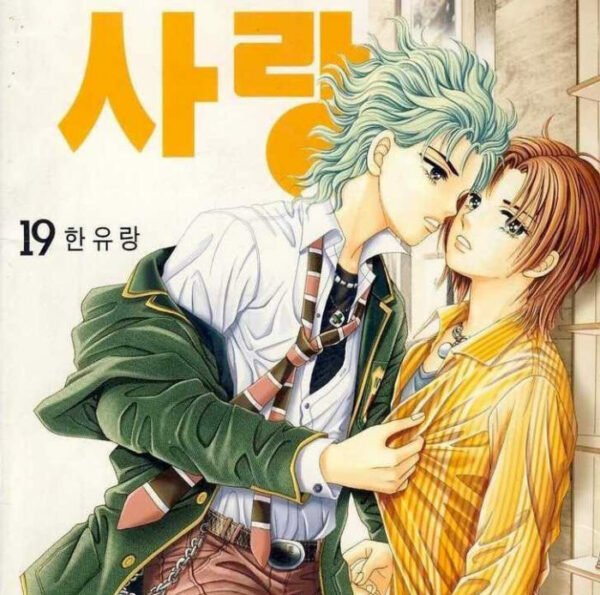 The manga is a well-written story that is a worthwhile read for anyone who enjoys drama, romance, gangs, action, or even tragedy. Love in the Mask adds several elements to create a deeply heart-warming story.
There are some tragic moments but nothing so shocking as to make it impossible to understand.
The artwork is beautiful and consistent and the design of the characters is particularly beautiful, but some characters appear similar to each other.
However, the characters are distinctive and fascinating and I'm happy to give my top recommendation on our list of best high school fighting manhwa.
19. Guard Pass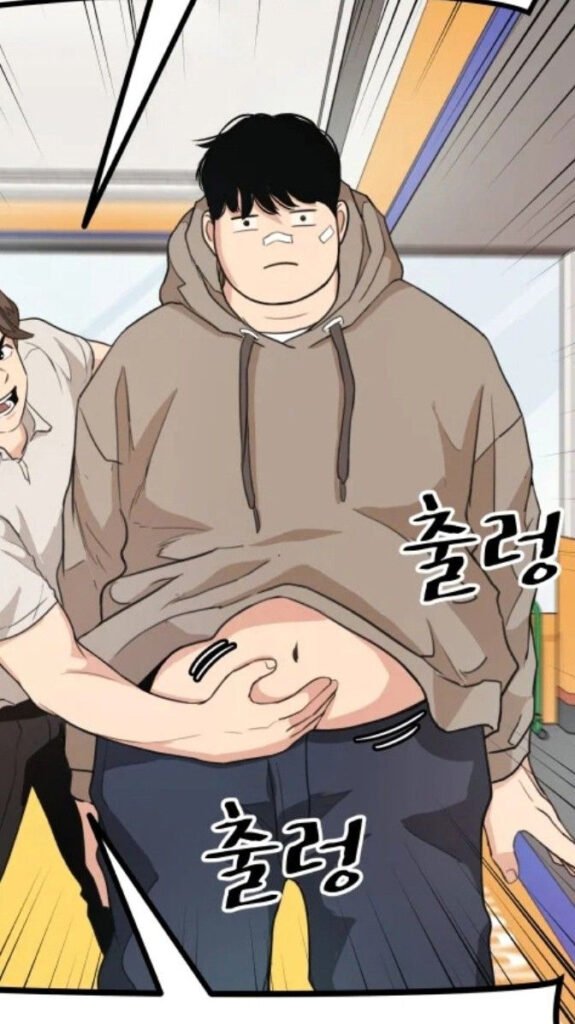 I'll attempt in writing this report using the least amount of spoilers possible. The main plot in Guard Pass is the MC looking to retaliate against bullies.
The MC transforms (fat into muscular) after a moment. The art is excellent and the plot is simple to follow.
The MC so far isn't super-smart, but there are enjoyable scenes of the MC taking on bullies. All of the characters in the story are well-executed and especially the trainer of the MC.
It's a similar plot to that of lookism and I'm excited to see the story continuing. Last but good read on our list of best high school fighting manhwa.
Related :

14+ Best Manhwa Like Guard Pass (Ranked)
Final Words
That was all from our side to give you the list of the best high school fighting manhwa of all time.
I hope this list helped you in adding 5-6 more names to your bucket list. If you like our effort then you can consider subscribing to our newsletter to get daily updates on our website.
FAQ
Which is the best high school fighting manhwa?
Mercenary Enrollment is the best high school fighting manhwa of all time.
What is some high school fighting manhwa with op mc?
Here is the list of some high school fighting manhwa with op mc
Mercenary Enrollment
Unholy Blood
Noblesse
Weak Hero
Get Schooled
Dokgo
My School Life Pretending To Be a Worthless Person