Classroom Of The Elite is one of the best School-Life Drama anime of all time. It's only natural people want to see more like it.
That is why MyAnimeGuru brings you the list of 11+ Best Anime Like Classroom Of The Elite. This list is going to be ranked based on the reviews and ratings of the show.
So, let's get started with our list of best anime like Classroom of the Elite.
List Of Anime Like Classroom Of The Elite
Death Note
Assassination Classroom
ReLife
Blue Period
Hyouka
My Teen Romantic Comedy SNAFU
Tomodachi Game
The Irregular At Magic High School
Baka and Test – Summon the Beasts
The Fruit Of Grisaia
Kakegurui
Talentless Nana
These are all the titles selected to be on our list of best anime like Classroom Of The Elite. Let us discuss why we chose these titles especially to be on this list for you.
1. Death Note
One of the most enjoyable anime that I've watched. This show will keep you entertained while provoking your morality. It's a continuous cat-and-mouse chase game.
It's impossible to predict what's going to happen, and the characters aren't predetermined. Character development in the series is fantastic.
It never becomes boring. The show constantly challenges your morals and the way you believe. That's another reason why I love it so much.
While the animation may not be all that great, it's excellent for the year 2006 in animation. It's an excellent anime like Classroom Of The Elite (Even better) that I highly recommend.
2. Assassination Classroom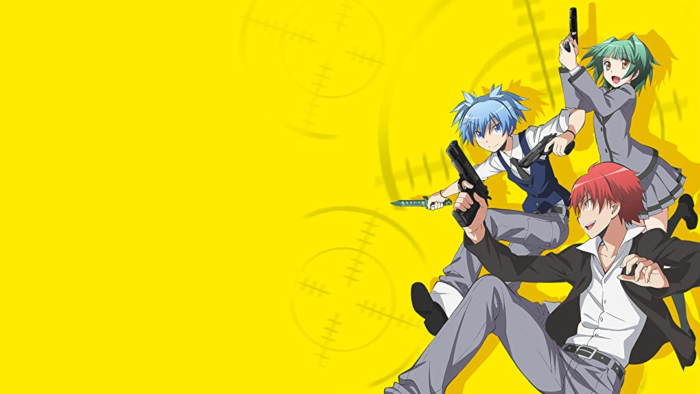 Emotional, intense, and comical. This show is full of emotion in a fascinating educational experience. With an incredible cast and charming characters, This is an absolute must-see.
Each character has their unique moments and your favorite girl in that back corner will have the chance to shine as the rest of the class.
If you need some time away from the super serious TV or are looking to eliminate boredom from your life, this anime like Classroom Of The Elite is the ideal option.
If this show was to ever see the third season in any way I'd get lost in my thoughts. Unfortunately, it doesn't look like it will ever happen.
But, it's an extremely enjoyable show for the two seasons it has and more episodes are available which will make it my favorite for the years to be.
3. ReLife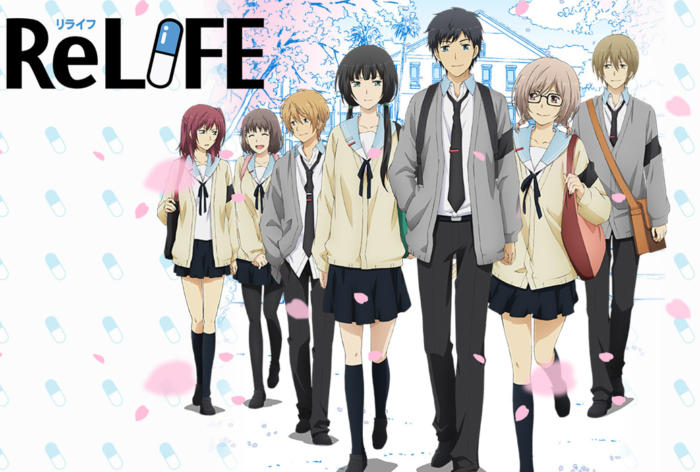 If you graduated from High School (or maybe even college) at least 10 years ago, then you're sure to love ReLIFE.
However, this isn't to say that if you're younger than that enjoy it, since it's well-written entertaining, funny, and clever and has a fascinating cast of characters.
Being out of school for a time allows you to appreciate the show a bit more since you'll be able to easily connect with the MC.
I'm sure this likely sounds like a cliche, but ReLIFE is among the animes that make you both emotional and giddy while watching.
It inspires you to think and provides an entirely new perspective while watching an incredible animated series with an amazing plot and amazing characters.
If you haven't watched Relife at all, then you must! It's an amazing and brilliant anime like Classroom Of The Elite, something that will not let go of you.
4. Blue Period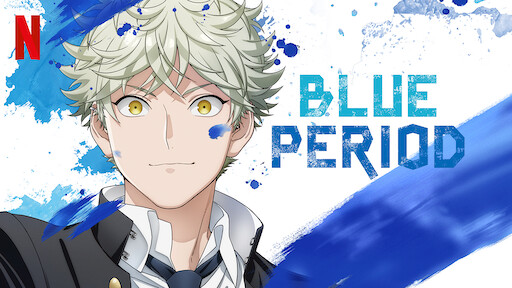 I admit that I've never read the manga, however, I enjoyed it. I was impressed by the way the manga dealt with different subjects was very well done.
I also felt that the characters were properly developed and written. I'm aware that many manga readers will say "the expressions of the characters were better illustrated by manga" or "the story was superior in the manga".
I'm talking about… okay …. yes, however, I would not compare the anime with the manga I enjoyed binge-watching it.
It made me feel a part of ALL of the characters as well as their daily lives (which is difficult to achieve). Overall, I would highly recommend this anime like Classroom Of The Elite.
5. Hyouka
The anime is simply amazing. I love this anime to death, and it's one of the greatest anime I've seen in my life.
The anime comes from Kyoto Animations so in anime, you can see how stunning animations are. Oreki to me was my favorite character.
I love him to pieces, Chitanda was also amazing and I loved her! The music in anime is fantastic in good times and other moments. The story isn't the greatest but it's still good.
Check out this anime like Classroom Of The Elite, It's incredible!
6. My Teen Romantic Comedy SNAFU
The image that pops up in my mind when I read the title is of a character in a classroom setting.
That includes a variety of funny moments as well as the standard episodes' themes, an unsolved romance, and a weak plot, which is intended for entertainment only.
If that's the kind of show was then it shouldn't be higher than a 6 from me. This isn't the way I was expecting.
I highly recommend this anime like Classroom Of The Elite to anyone looking to have fun and a laugh. There's not any seriousness or drama in this show.
It's ideal for relaxing in your home while reminiscing about what high school was all about with a huge smile.
7. Tomodachi Game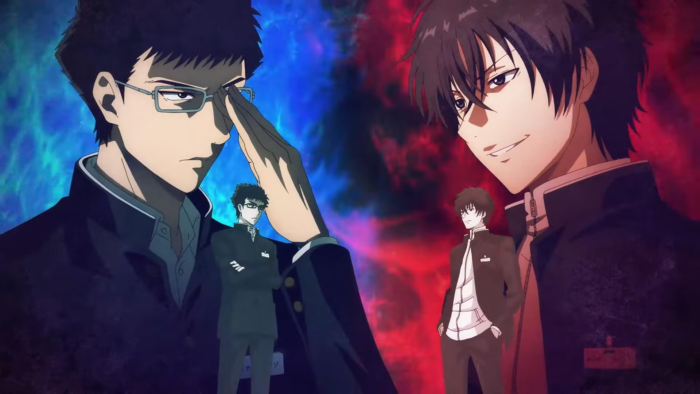 This rekindled my desire to watch more anime since I was instantly enthralled by the story and the main character Yuiichi the way that I decided to read the manga too.
If you're looking for a low-budget show, I'd have to say that the studio certainly did its best and produced something truly unique.
I'd like to point out that if you don't like the initial few episodes, you need to stop watching the series as it stalls in terms of quality.
Considering that I've read that some of the problems this series has could hinder some viewers from enjoying this particular piece. One of the best anime like Classroom Of The Elite.
While the idea of"death game " might not be anything innovative, I feel they put a new approach to the genre and brought the needed spice into this shaky genre.
Read Also – 14 Best Anime To Watch If You Like Tomodachi Game (Ranked)
8. The Irregular At Magic High School
I've watched a lot of animes, and many that I am talking about most of them are popular and high-rated.
But none of them has made me as insane and obsessed as this one that has me with rage to even for or read a light novel that it is built on.
Though I've always preferred to reading rather than watch, I've spent all night reading light novels "they are really good".
The show is true to the light novel and the visual experience is between 2 and 3 times more intense.
A stunning audio-visual mix when compared to the ones you will find in a light novel that can be described as an absolute masterpiece.
It's been three years since the end of the first season. It is a shame to see the sequel not keep going to make seasons 2 and 3.
It is the continuation of the novel's light novels 9 and beyond which is full of violent fight scenes. One of the best anime like Classroom Of The Elite.
9. Baka and Test – Summon the Beasts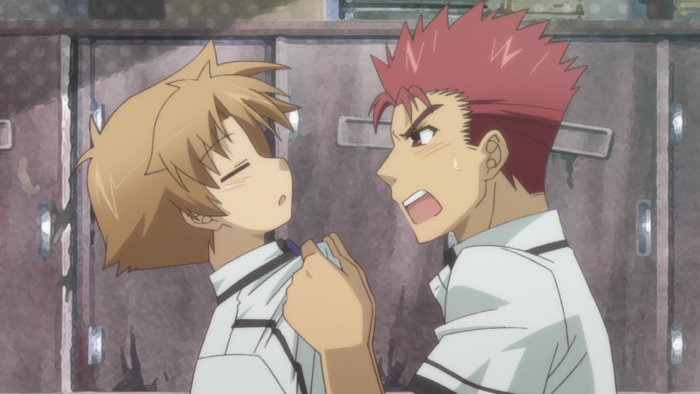 What is it that I love the most about Baka To Test? I'm not able to provide a convincing and valid reason, even if I talk about it in more than one billion words, I can't make an honest confession myself.
Baka and Test have merely taste, and if it's something you enjoy, you'll probably enjoy the show and can't keep talking about it.
However, if you don't, then it's quite understandable as it could be viewed as "silly and excessive" and there's nothing wrong with not being not a fan of it.
However, Baka and Test continue to be hilarious for me and it's a joy to watch. Even though it's got a few issues in the past.
However, I still love watching it each time I decide to watch it again after having had a rough week and wanting to lie and unwind.
Find out if this is your style or not, and if it's not fine with me.
10. The Fruit Of Grisaia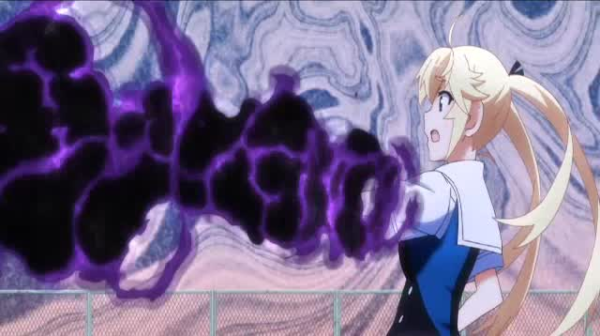 The series is unique in its way of combining several Genre tags and then combining them into an amazing story.
The plot is as follows: Yuuji Kazami (Main Protagonist) has been transferred to or enrolled, at Mihama Academy, where there are only 4 students enrolled in this Academy.
However, he has been the very first student of a male at this Academy. It is interesting to note that among the five students, none have had normal lives.
Each one has had a tragedy throughout their life, each distinct from the others. From losing parents to death or losing the that is most important to you, they're each unique in their way.
One of the best anime like Classroom Of The Elite.
11. Kakegurui
It might not be an ideal 10 but it's clear that people underestimate its value of it. It is a great animated film with a compelling story!
The characters are fascinating and they develop and we see variations in the ways people react when they're excited and when they can be able to lose everything.
Yumeko is unique and unique because she's quite apathetic and she's the person who brings everything else out in others. If she were scared, it wouldn't make for a good story.
Try it Maybe not binge-watch it however the animation and structure and the evils of gambling and in people are presented quite nicely. 11th on our list of anime like Classroom Of The Elite.
12. Talentless Nana
The thing I loved about Talentless Nana was the story. I stumbled across the show without having read the synopsis, aside from some things I've been told about it.
When I finished the first episode my jaw dropped to the floor. Since I didn't expect the story to turn out in this manner right from the beginning. It was a wonderful feeling.
I thoroughly enjoyed an initial couple of episodes. The plot twist within the plot twist, episode was awe-inspiring.
The final two episodes were slow, and I was disappointed at the way the season ended, but I'm anticipating the return of the season.
I like the characters. I enjoyed the song at the end that was perfect for the anime. If you are a fan of surprising twists, then this film is worth watching.
Final Words
I hope you got something to watch next as you have reached the end of our list of Best Anime Like Classroom Of The Elite.
Let us know in the comments or if you want to talk about something then you can text us on our social handles too.