MyAnimeGuru is back again with another article on Chainsaw Man characters wiki and this time we are going to write about Asa Mitaka Chainsaw Man.
Chainsaw man is one of the best modern manga and it features some of the most badass characters who are far beyond our imagination. That is why we are writing articles on the best of them for you. So, without wasting any more time let's get started with Asa Mitaka Chainsaw Man Wiki 2022.
Introduction Of Asa Mitaka
Asa Mitaka is one of the main characters of Chainsaw Man part 2 and her manga debut happens in chapter 98. So, if you haven't read it yet then this post is going to have some spoilers.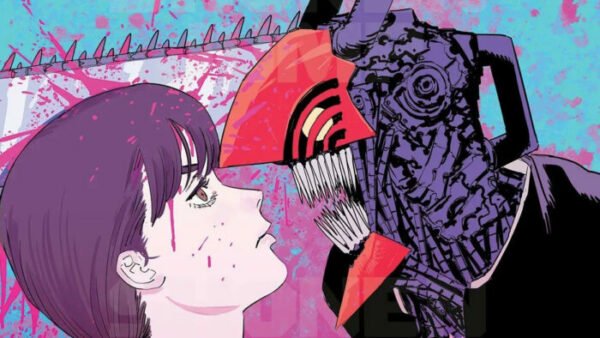 Mitaka is a 17-year-old high school student and a Fiend in chainsaw man manga and she is also the host of War Devil.
Read Also – Who Is Angel Devil In Chainsaw Man? | Powers, Abilities and More (Wiki)
Appearance Of Asa Mitaka
Asa is an aspiring high school student with a normal build and height. The blonde has dark brown eyes, which are often shaded with a purple tint.
The hair falls just over shoulder length, and her hair is arranged in long twins that are low. If she is taken over by the War Devil, her appearance is altered.
Her hair is generally loose, numerous scars are visible on the left side of her nose and cheeks and her eyes are an angular pattern that is similar to Makima's.
It is the same uniform as the other students in the class. The uniform is a long-sleeved shirt that is worn under pinafore-style dresses with an elongated skirt that is pleated to the knees and a bow on the collar.
She also wears a broad belt around the waist, and black knee-high socks. Additionally, she is wearing sneakers.
Read Also – Reason Behind Chainsaw Devil Being So Strong? (Reason Explained)
Asa Mitaka Personality
Asa is at first a shy and unsocial girl. She is not a fan of her peers and often wishes they'd die and ignores any invitation to be friends and would prefer to concentrate on school instead of making friends.
She is not a fan of the idea of Devils due to her parents' deaths by one. Asa is later aware that she was insecure about her peers and was determined to be with them too.
She is determined to live more in the present and achieve the things she's always dreamed of such as friendship and a partner.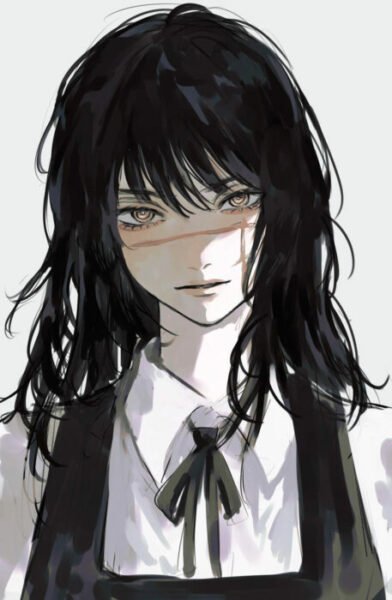 After becoming one of them, she becomes War Devil, and gets a second chance at life when she is given a second chance at the hands of Chainsaw Man, she is not as hostile toward other people or all Devils.
She is grateful for Chainsaw Man saving her life however, she is eager to join forces with Yoru to stop the devil.
While she wants to live more self-centered, Asa is fairly altruistic and puts herself in danger to save others, even when she's afraid. As she has her heart in the right place, it's fine for her to fail.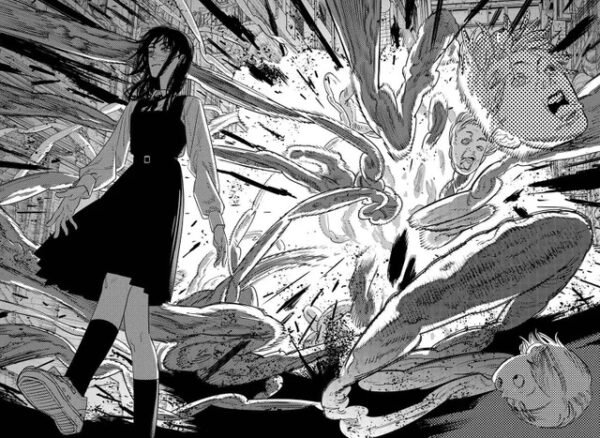 Asa is aware of the fact that she's a wobbly individual. She has been shown numerous crucial moments in her life where she would slip and fall.
The most notable was if her family's home got destroyed by Typhoon Devil and her mother gave herself up in the aftermath of Asa's fall while trying to save her cat.
Asa suffers guilt and immense sorrow over the death of her mother and the circumstances around the incident.
She is also prone to embarrassment and can become agitated when faced with uncomfortable situations, like her as well as Yoshida had joined each other shortly after Yoru was possessed by Yoshida and attempted to attack Yoshida.
Read Also – Who Is Reze In Chainsaw Man? | Powers, Abilities and More (Best Explained)
Powers And Abilities Of Asa Mitaka
After receiving her body and half of her brain subjugated from the War Devil, while still being conscious, the War Devil can switch to Mitaka and take control of her body. This is the state in which the War Devil can use its power.
Let us look into what powers Mitaka gains when War Devil takes over her body.
Enhanced speed
Upon becoming the official host for the War Devil, Asa`s speed has increased to the point where she can be extremely fast, quickly moving around and avoiding attacks by the Class President contracted.
Enhanced Strength
After being made a host of the War Devil, Asa`s strength has increased to the point where she can take Tanaka's head off his shoulders and pull his spinal cord from his body. This requires an enormous amount of force. She is also capable of easily carrying objects that are as large as her using just one hand over her head.
Read Also – Who Is Quanxi In Chainsaw Man?
Femur Weapons
As a host of the War Devil, Asa is capable of using the capabilities that the War Devil to manipulate the body parts of others and transform these into weapons.
The War Devil's abilities do not seem to instantly kill the victim because they can cry in pain after removing their head from their bodies.
This is only the case when the body part of it is believed to be belonging to the War Devil in the event of being taken through force, such as being cut off and taken or if a person is so devoted towards this War Devil to consider it their own.
Final Words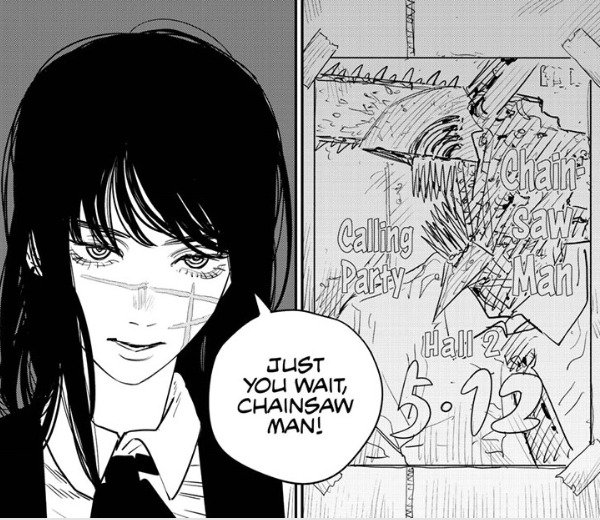 So, Asa Mitaka is pretty much all this based on the info that is revealed until now in the manga. Apart from her powers, she is also a master swordsman and carries a katana of her choice with her.
Follow us on social media and will see you in another article.
FAQ
Who is Mitaka Chainsaw Man?
Asa Mitaka is a high school student and a fiend in the Chainsaw Man manga. She is also the host of the war devil and makes her appearance in the second part of the manga as an antagonist.
Is Mitaka a Devil or a Fiend?
Asa Mitaka is a fiend in Chainsaw man manga and a host of War Devil too.
What is the height of Mitaka Chainsaw Man?
The height of Mitaka has not been made clear but she seems anywhere around 5″4′ to 5″6′.
How old is Mitaka?
Mitaka is 17 Years Old ~ in chainsaw man manga.