Who doesn't love reading school life manhwa? I mean everyone does because some get nostalgic and some relate to the manhwa and picture themselves over there.
So, today we are going to write the names of the 14 best school manhwa with op mc.
School life manhwas are always incredible because they pack a great story within them. Teenage life is full of adrenaline and action and also adventure.
That is why I am making this list today of my all-time fav school manhwa with OP MC and that has a great storyline and plot setting.
So without wasting any more time, let's get to it.
List Of School Manhwa With OP MC
Mercenary Enrollment

Unholy Blood
Noblesse
Weak Hero
Get Schooled
Study Group
Dokgo
God Of Blackfield
My School Life Pretending To Be a Worthless Person
A Returner's Magic Should Be Special
Gangs Of School
High School Devil
Nevermore
Pounding
This is our list of school manhwa with op mc which you need to read right now. Well, let's discuss what's special about these manhwas and why I added them to the list of school manhwa with OP MC.
1. Mercenary Enrollment
Review:
The action-packed and bloody story has been going on from the beginning of chapter one. It keeps you guessing.
I am awestruck by the fact that the character is completely OP but flexible to interactions, not just the straight-laced "Sasuke" type.
He's your average man who's absorbing mundane details in a whirlwind manner and is bonded to his new family.
Everything can be burned and he's not going to blink an eye, but he could harm the hair of his sister – it's the perfect time to meet the creator.
Synopsis:
Jin was the sole survivor of a plane crash that killed his parents 10 years ago. He was living as a mercenary for the past ten years.
He was finally allowed to return to his home country and experience what a genuine family can be like.
However, it's like trouble was chasing him. It is a perfect recommendation for the list of school manhwa with op mc.
Read Also – Manga Suggestions Like Teenage Mercenary
2. Unholy Blood
It's not going to say much, but the action is excellent and a good story about vampires is not one to skip over when the protagonist is as overpowered as she is.
While having to go through trials and trials is a compelling story. The artwork conveys the feel of, oh it's a dark, memory that is a story based on memories.
The characters are well thought-out and the writer embraced the romance that was woven into the story extremely well.
Considering that this was their first attempt at the combination of action and romance they created characters that are more appealing than the typical characters you'd find in an action manga since there's no one that you can imagine living for other than their world.
Hence, it's the only one that is the most perfect manga(no objections to it being read, it's the top choice due to reasons). It is also second on our list of school manhwa with op mc.
3. Noblesse
The manhwa is an absolute must-read! It was at first that I was reluctant to read it following the first few chapters, but it became difficult to simply stop reading after an amount of time.
Every character displays the same passion and at times it can be quite moving! After reading everything so far I am so glad I took the time to explore this small gem!
I'd be able to say that this manga is one of my most fav mangas! I would recommend it, even if you're just slightly curious to take a look and enjoy it.
As an extra note, a brand new chapter is released each week even though it is smaller than mangas and mangas.
The simple fact you don't need to wait for months to get the next chapter can make it so great too. This is the third recommendation on our list of school manhwa with op mc.
4. Weak Hero
The manga is fantastic! One incident changes your life and you choose to be never an easy target despite any odds you may face!
Anything more would be spoiler-y, so go read the manga. Even if the artwork is not to your liking, simply try it for several chapters.
The backstory plot will surprise you. This is the fourth recommendation on our list of school manhwa with op mc.
Read Also – 18 Manhwa Suggestions Similar To Weak Hero
5. Get Schooled
You will enjoy this series right from the first page. The mc is an op. clever and evil too.
What I loved most was the tale of every school he visited. Every story arc is incredible. And the methods used by Mc to solve the problem are unique as well.
Overall, you will not regret the book. You'll be wishing you had known about it earlier.
There is a strange sense of satisfaction at the end of every chapter. This is the fifth recommendation on our list of school manhwa with op mc.
6. Study Group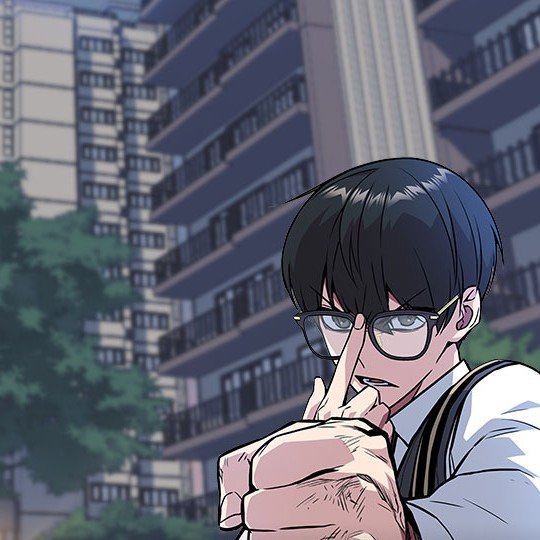 This is a complete understatement and I don't understand why it's rated at the level of thousands. It ought to be in the top 30.
It has a fascinating story that features one extremely OOP mc that just wants to learn the right way. It is worth giving the course a shot, I love the story, and my dream is to witness the mc and his teacher develop into a romance.
This is the sixth recommendation on our list of school manhwa with op mc.
7. Dokgo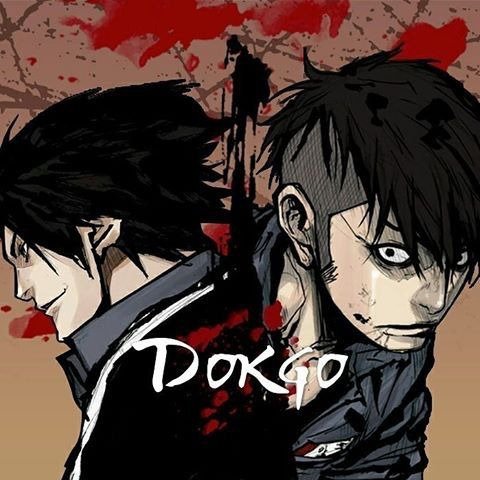 Following the death of Kang Hu due to bullying The family was ripped into pieces. His younger brother, who is a victim of bullying, suppresses his anger and then goes to go back to school.
The story starts precisely one year following Kang Hu's passing, where his brother is determined to end the circle of delinquents. This is the seventh recommendation on our list of school manhwa with op mc.
8. God Of Blackfield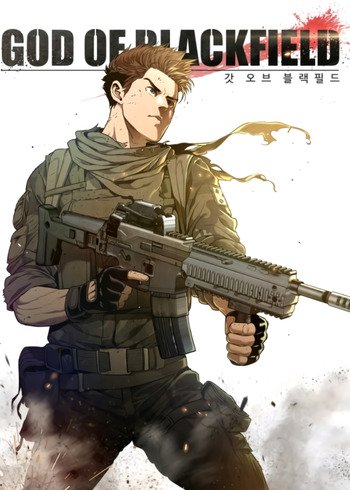 This story started well. I was impressed with the initial steps but it was about to begin to disintegrate when the protagonist tried to take revenge on his fellow soldiers.
It was also rather boring at this moment, but there was nothing to inspire you to continue to another chapter.
If the plot were to concentrate a little on his school days and the way the boy was going to be able to get away with beating patients in hospitals and not attending school every day, it would be a lot more interesting.
This is the eighth recommendation on our list of school manhwa with op mc.
Read Also – Manhwa Suggestions Similar To God Of Blackfield
9. My School Life Pretending To Be A Worthless Person
Mankind discovered Edeya, the core of the human soul, and eventually, they achieved materialization.
The society was built around Edeya which was invulnerable to traditional weapons. Humanity was beginning to put all its energy into the fighting power of Edeya.
Park Jinsong, who was the main protagonist, was a person with an F-rank soul, as well as F-rank combat strength.
Following his introduction of a shabby army program to students at his school as well as his school's Edeya ranking system, Park Jinsong was among the weak and was a victim of his peers' disdain for ten decades.
But it was true that the Edeya that he was awakened to was the rank of S "Absolute Killing Intent". Park Jinsong was extremely dismayed by the thought that the core of his life revolved around the notion of killing people. He continued to be a person of his believing that he was a "worthy" rank.

The world-building in this manhwa is distinct in a few ways. Some characters could appear a bit juvenile at times.
It's understandable since they're high schoolers. The art of this manhwa is excellent, but the film isn't always action-packed. You should give it a shot for a contemporary fantasy-themed manhwa that takes place in the high school.
This is the ninth recommendation on our list of school manhwa with op mc.
10. A Returner's Magic Should Be Special
Review:
Wow! 10/10 for the storytelling as well as the story's plot! The pace of the narrative is a bit slow, however, it's worth the wait of around 80+.
The forward-to-forward action was phenomenal. Mc isn't OP but a man who uses his brain to beat his weaknesses and turned them into his most potent weapon. Mc utilizes friendship to his advantage and is an excellent commander. The story has some significant plot twists that kept me on my toes.
Synopsis:
Desir Arman and six other survivors were battling to death to remove the final part of Shadow Labyrinth – a catastrophic human tragedy that struck humanity.
While close to being killed, they were redirected to 13 years ago in the Havrion Academy where he once was a graduate. He will now be back, and this time he'll prepare and train his comrades to face the imminent disaster.
This is the tenth recommendation on our list of school manhwa with op mc.
11. Gangs Of School
The family fell apart like a sand castle in the flash of an eye following the suicide of their father.
I was an elder in the family, and I had to accept the burden of my mother, who lost her mind, as well as my little sister who is blind and is sent to an exclusive school.
To protect the family I'm planning to form my gang at the most powerful school for gangs in Busan. Hot action in a cold world.
This is the eleventh recommendation on our list of school manhwa with op mc.
12. High School Devil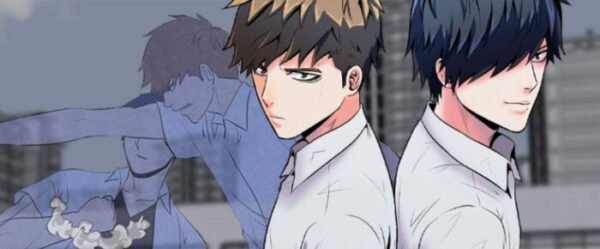 I've earned the name"the High School Devil. When my mother passed away and I changed the name of my family and relocated to a new school to begin a new chapter in my life.
However, things continue to get impeding my progress and the gang members from high school remain in my life and won't leave me to myself. This is the twelfth recommendation on our list of school manhwa with op mc.
13. Nevermore
I love James and Samuel's personalities (so much) most, and the way their relationship develops. However, as well, the way other characters are written is great.
Do you love them at first, then hate them, only to be angry with them, to love them all over again? Or, the other way around?
The plot is interesting too and the premise is one of my favorites (enemies to lovers trope we move !!!) Though I think the ending could have some improvements (some aspects were unclear or even untrue) However, the overall story is a great read.
This is the thirteenth recommendation on our list of school manhwa with op mc.
14. Pounding
Pounding tells the story of the boy Soyoon who develops a character who is at the edge of dying to save himself. Minehan, Soyoon is a talented student who is being at school and is being bullied, while Minwhan is a wild fighter who hunts down people.
The overall story flows well written, the characters are written well, and the split personality issue is fascinating, and overall it's a good read that you can complete the book in one sitting. Unfortunately, we didn't get a second episode of the show.
This is the last recommendation on our list of school manhwa with op mc.
Final Words
That was all for our list of school manhwa with op mc. I hope you liked it and share the article if we deserve it. If you want to read more suggestions like this, then you can subscribe to our newsletter for free.
Special thanks to Anime-Planet.