You liked reading the manga and now you are searching for something similar like I am the Sorcerer King. Well, today on MyAnimeGuru, we are going to list down the Top 11 Best Manga Like I Am The Sorcerer King.
Well, the story goes quite well but is predictable after that and made the audience yawn a little. But talking about the overall aspects of the manhwa, it was quite good. So, today we have a list of the top 11 best manga like I Am The Sorcerer King. I hope you enjoy them pretty well.
List Of Manga Like I Am The Sorcerer King
Second Life Ranker
The Beginning After The End
Descent Of The Demon Master
I'm The Max Level Newbie
Only I Level Up
Latna Saga: Survival Of A Sword King
Dungeon Reset
The Max Level Hero Strikes Back
The Gamer
Versatile Mage
Return to Player
This is our list of manga like I am the sorcerer King. Let us discuss why these manhwas deserved to be in our list of manga like I am the sorcerer king.
1. Solo Leveling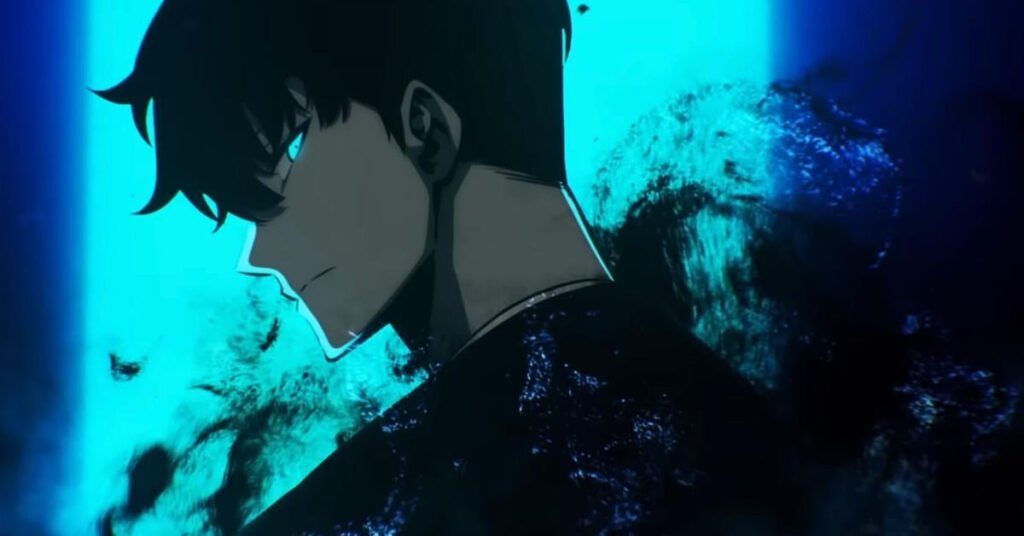 Amazing! It was amazing! The story is purely invaluable and the plotline is all planned extremely well, to the extent that it surpasses the other mangas/manhwas/webtoons.
Sung Jinwoo's journey from the weakest to the strongest is pure perseverance and his willingness to shed blood and tears to save everyone is truly heartfelt.
It is the one that deserves to be in the number 1 position in the list of manga like I am the sorcerer king. Jinwoo's determination to save his family is admirable.
He sacrificed his own life to help them, and he grew stronger as he tried to earn more money and protect them.
He becomes a person who is able to carry the burdens of the world and still keep his smile on. From a childlike person, he becomes a strong leader who is hardworking and successful.
He gives up his fame and acknowledgment of saving the world in order for everything to go backward and for the world to be secure with him.
He gives up everything to ensure the safety of everyone. He is the greatest hero I have ever seen, out of all the novels, mangas webtoons anime, movies, and tv shows I have seen.
Sung Jinwoo is better than all the rest. He is truly an exceptional hero —- the best of them all. Exactly a manga like I Am the sorcerer king.
Also Read:

Anime Similar To Solo Leveling
2. Second Life Ranker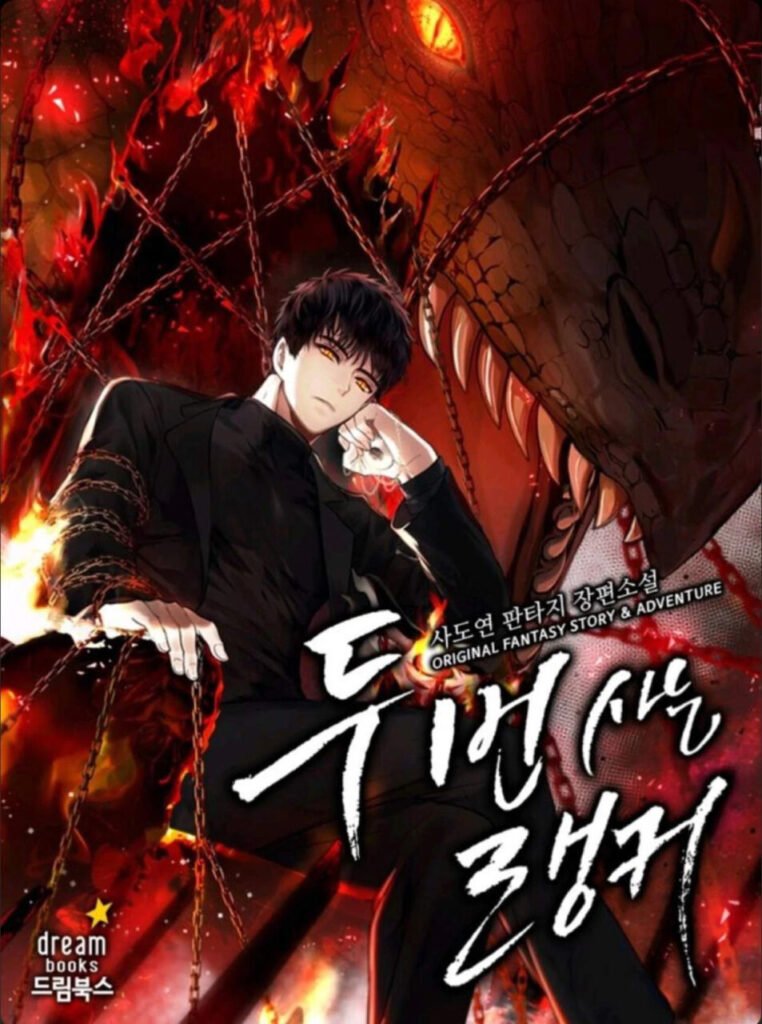 The story is about an Mc who is determined to get revenge. It's so fascinating that you just want to read more of his story.
Although the story is not about Mc, it is more about him than the world or other characters. The Mc isn't superpowered at the beginning, but he becomes more powerful due to his choices and training.
Because he almost has a manual of where to find legendary equipment, he also has an upper hand. The mc is also a lone wolf and prefers to accomplish his objectives alone.
However, the four main side characters that we have met are all siblings, which may explain why the mc enjoys their company so much. This is a manga like I am the sorcerer king.

The more the story goes on, the more attention and fame our mc receives. However, his skills improve and he acquires more op weapons. This makes up for the loss and makes it a manga like I am the sorcerer king.
3. The Beginning After The End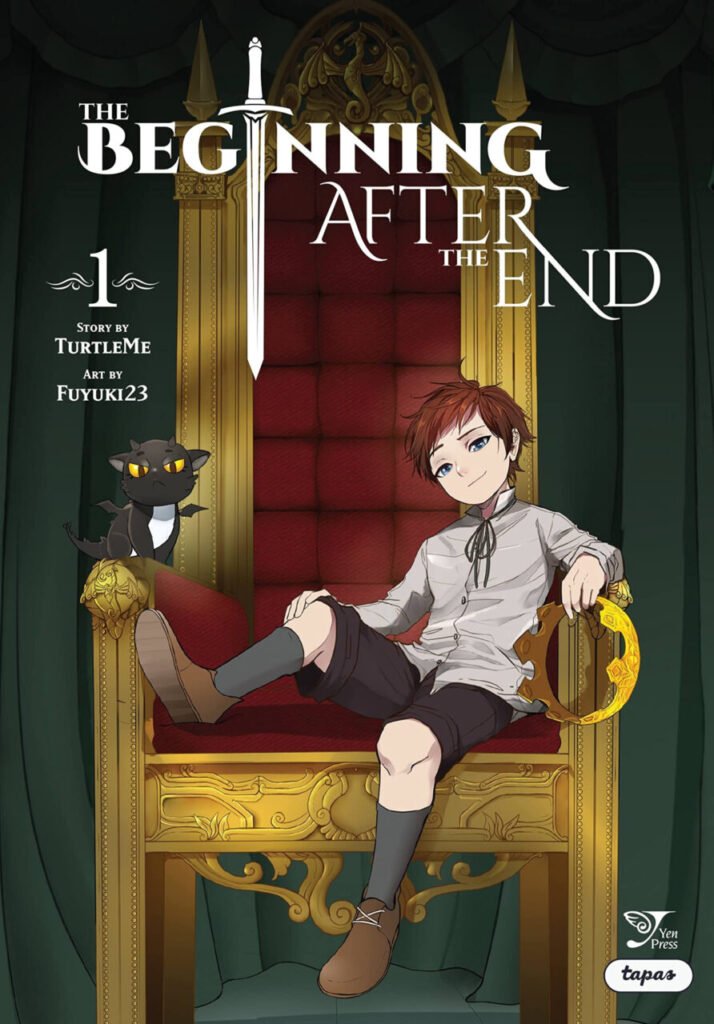 This manga is my favorite! The novel is also very good. The action scenes were so intense that I sometimes forgot to breathe.
I love the puppy-love romance in this novel. It makes me smile wide and makes me go crazy. This is truly the best isekai that I have ever read.
This is not one of the greatest, but it is "the best". This manga was discovered by me while I was searching for The Trash of the Count's Family manga.
It has a similar illustration to my favorite novel TTofCF, but the stories are very different. It was still a great read and I am so glad I did! This is the one I would recommend because it is a manga like I am the sorcerer king.
Related:

Manhwa Suggestions Similar To The Beginning After The End
4. Descent Of The Demon Master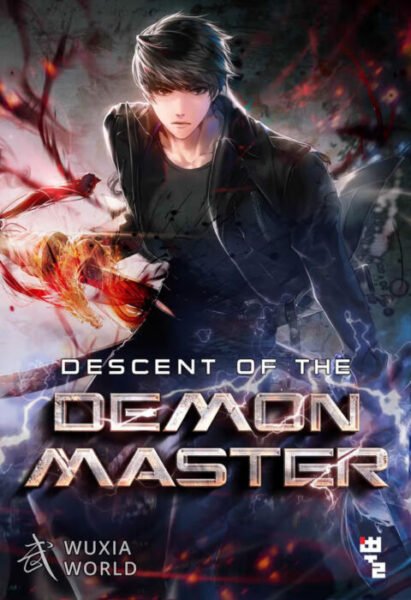 This manga isn't like other manga, where the OP MC fights new enemies and sets off to save the universe. It's a simple story about an MC trying to live a normal existence with OP powers.
It's incredibly funny. It's funny how the dude is so obsessive about his power and how everyone is stunned by how OP he really is.
It might seem a bit boring at first, but once the secretary arrives, everything is fun. It's a refreshing break from mangas that are filled with epic battle scenes from beginning to end.
The amazing battle scenes and the reactions that OP gets are a great source of satisfaction. This is definitely something I recommend because it is a manga like I Am the sorcerer king.
5. I'm the Max Level Newbie
If this goes as planned, I think it might become the next solo leveling. I know there will be some criticism and some people will disagree with me but a review is your opinion. Solo leveling cannot be replaced and it will always be my favorite.
It has its own story, and it is enjoyable to read. The mc knows all about the game, and I realized that I must complete every game I started. It's a great story.
After playing this game for some time, the mc became an expert and was able to use his knowledge to become stronger. It's hilarious and well worth the effort. It is a manga like I Am the sorcerer king.
6. Only I Level Up (Novel)
It was worth every second I spent reading it. Each character has a unique personality. If you think you know your favorite MC, you are wrong.
There will be another one who will steal your heart. It was so easy for me to accept that the book was over. I usually end up crying a lot, saying "No why did that end", but this book made me feel content and had the perfect ending.
If you're like me, and love reading, this novel is for you. Also, check out the manga. It will make it easier to visualize the characters. Deserved to be on the list of manga like I am the sorcerer king.
7. Latna Saga: Survival Of A Sword King
This story was original and quite good. I enjoyed the mc-Ryu more than Bin's brainless, goofy side after the first few chapters. I was able to get into the webtoon after the second few chapters. I was especially interested in Artis (the red fire dragon).
I loved that the mc didn't go 'boobies!' every few seconds, and there weren't any annoying useless ass body. It just annoys my bones. Unless the webtoon is great or I have no other reading, then I wouldn't read these types.
I love Bl factors, and Artis and Ryu Han Bin could be a ship. The fact that the dragon guy Artis was included as an mc companion in this type of fantasy and action story gives me a thrill lol. Manga like I am the sorcerer king.
8. Dungeon Reset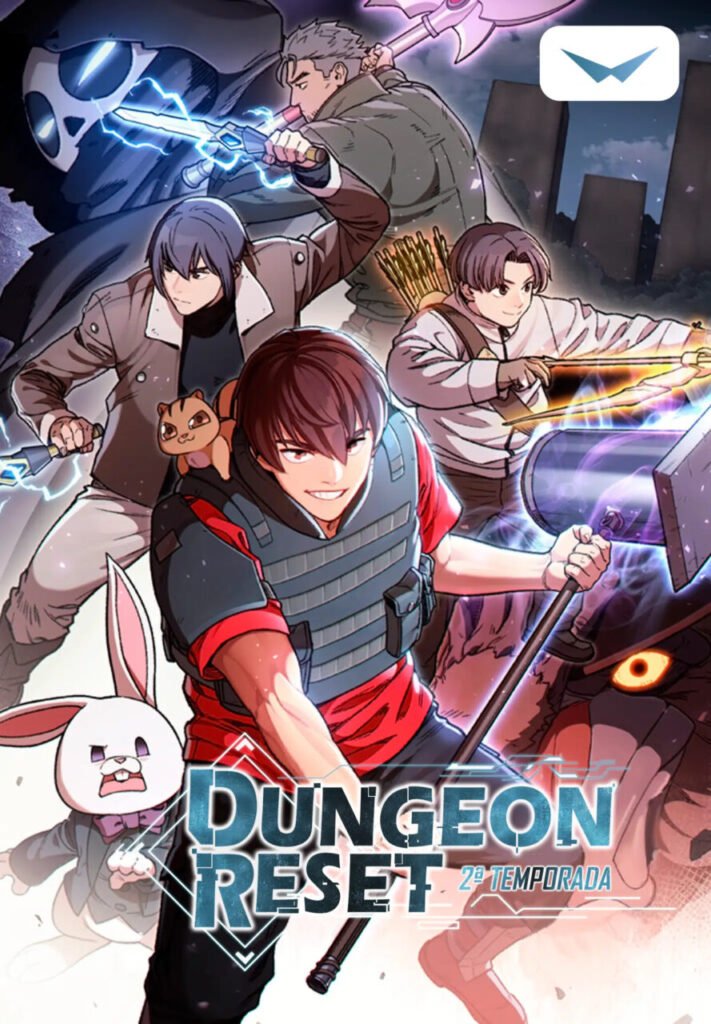 This was a great read! Our MC has a great plot. His mind is very entertaining, especially when he uses traps. His ingenious ideas are amazing to me. It's simple, but it's clever. It doesn't even have a harem (phew). The power of friendship is admirable.
The story is spiced by the fact that he becomes OP slowly, but with some limitations. You will see his effort through everything. It's not boring because there is a distinction between the arcs.
Synopsis:
Jung DaWoon was injured in a dungeon and was declared "dead" by the rules. He was able to be healed by survivors thanks to a dungeon restart. He was now an "error bug" and can't pass the next stage. What's the next step? It's possible to build an underground base. A manga like I am the sorcerer king.
Also Read:

Manhwa Suggestions Similar To Second Life Ranker
9. The Max Level Hero Strikes Back
While I may be overestimating the manga for some, it was amazing to me. It's not your typical story. A weak man trains to become a strong person. It's exactly that which I love about it.
It doesn't skip certain topics, which can make you wonder "wait a second how did that happen?" It has a good pace. It's good. This is your average OP Isekai Manga. It is a manga like I am the sorcerer king.
10. The Gamer
This manga/manhwa has great potential. It is well-written, has a strong storyline, and entertains with humor and action.
I found myself laughing through almost every chapter. It's easy for you to get lost in the story, and to continue reading.
I read all 67 chapters in 2 days. It's easy to understand the characters' ages and the diction fits them well.
One character said, "aight" (I doubt that's how they wrote it, but I think you get the point). It seemed a bit out of place, but it was all I could find. Read it because it is a manga like I Am the sorcerer king.
11. Versatile Mage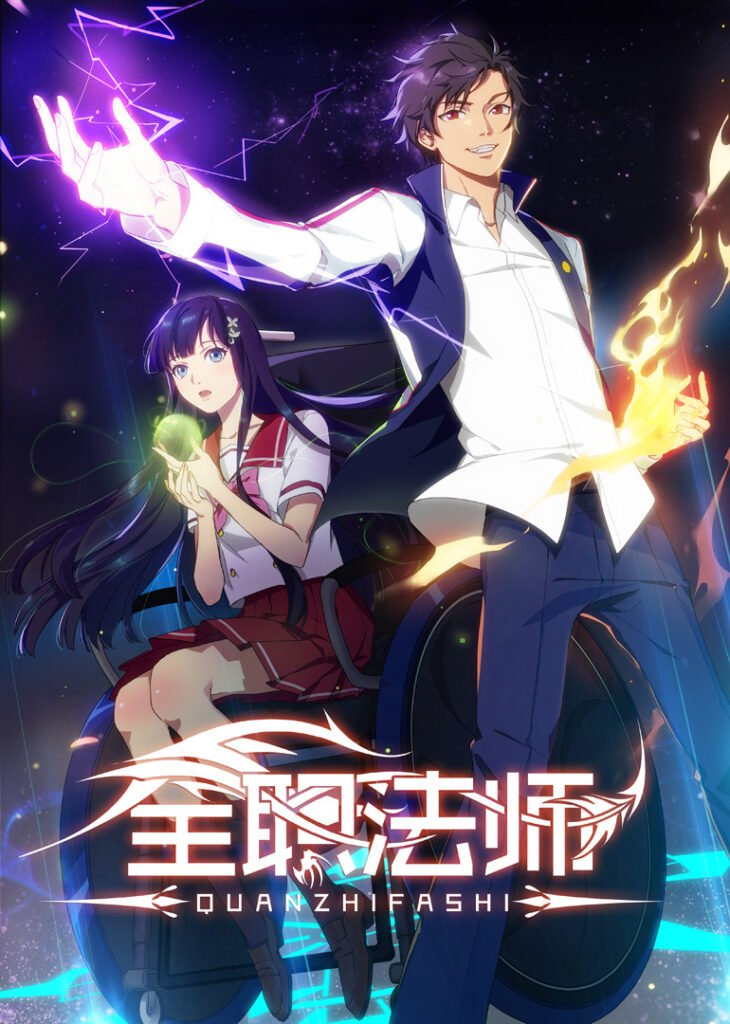 Although I was used to only reading anime, I didn't expect that I would ever read this manga. But the manga Quanzhi Fashi is ten times more enjoyable than the anime. The manga's overall quality is excellent, with great characters and a good story. 
This manga is definitely one of my top three favorite mangas. I even consider it my favorite manga, even more than Solo Leveling. It has 440+ chapters at the time I am writing this review.
That means it's longer and more eye-catching to read since there are always a few chapters left after a week. It is best to read this book in a series. Each chapter is medium-length and contains cliffhangers.
However, it is DEFINITELY one of the BEST MANGAS of all time. Give it a shot because it is in the list of manga like I Am the sorcerer king.
12. Return to Player
A decade ago, a divine group transformed all Earth's inhabitants into participants in a cruel game that made them have to eliminate monsters in the tangible realm.
Should they not be successful to accomplish that, they would be murdered personally. Sean Kim has already seen how this game will play out: every single person on Earth succumbs except him.
Once he is provided an opportunity to return temporally and commence another run-through, Sehan is resolved to alter the trajectory of occurrences and defeat the higher powers in their own contest.
Related:

Anime Similar To Solo Leveling
Final Words
That was all for our list of manga like I am the sorcerer king. If you liked it, make sure you share the article and subscribe to our newsletter below so that you can receive anime and manga updates right in your inbox. MyAnimeGuru- Your Anime Guide.
FAQ Section
Who is the main character in I Am the Sorcerer King?
Lee Sunghoon is a sorcerer/mage who is also the main protagonist of Manhwa the I Am The Sorcerer King.
Who was known as the Sorcerer King?
Nichmer, more commonly known as the Sorcerer King was a former advisor of Korbarid origin to the Empire of Castanor. Using dark magics he enthralled Castan the Enthralled and used him to wage war on the rest of Cannor, in what would later be known as the War of the Sorcerer King.