The trailer of Solo Leveling Anime was recently made public and the reactions were OMG. People already have started searching for anime like solo leveling.
The Solo Leveling is under A1 Pictures studio and trust me this studio is a head-to-head competitor with Mappa Studios.
Seems like a typical Isekai but there is much more to it. And this is why an outsider manga made its way into the Japanese Anime Studios which is commendable to a certain extent.
Today on MyAnimeGuru, we are going to list the Top 15 Epic Anime Like Solo Leveling. The list of anime will be based on the genre, storyline, animation, and fanbase of the animes.
We are going to discuss why these animes deserve to be on the list of anime like Solo Leveling.
Also Read:

Who Is Sung Jinwoo In Solo Leveling? (Wiki)
List of Anime Like Solo Leveling
Re: Zero – Starting Life In Another World
Log Horizon
Overlord
That Time I Got Reincarnated As A Slime
The Devil Is A Part Timer
The Rising Of The Shield Hero
Cautious Hero: The Hero Is Overpowered but Overly Cautious
The King's Avatar
Chain Chronicles
Tower Of God
Sword Art Online
This is our list of top anime like Solo Leveling. It is going to set records on its release and so are people's expectations from anime like Solo Leveling. Let us discuss why these titles made their names in our list of Top anime like Solo Leveling.
1) Re: Zero – Starting Life In Another World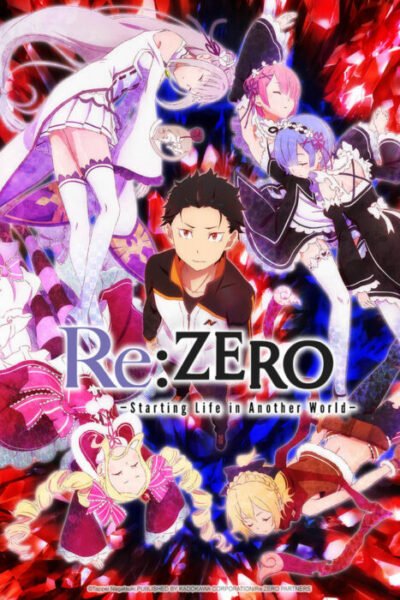 Perhaps one of the most popular isekai series to concentrate on a typical down-and-out guy, Re: Zero- Beginning Life In Another World is iconic. Many of the iconic isekai tropes are displayed in this show, however, they are elevated through the quality and style of writing.
Subaru's character Subaru has a solid foundation and is relatable and the other characters are equally captivating. The first season in particular was able to distinguish itself from the other isekai anime available at the time in only the span of a few episodes. And that is exactly why this anime is on our list of top anime like Solo Leveling.
Related:

Top 10 Manga To Read If You Like Reincarnated War God
2) Log Horizon
It began as a typical MMORPG-based isekai Log Horizon and quickly set itself apart thanks to its highly creative writing. Like other shows, after the main characters have been taken into the world that is Elder Tale, they set on creating the life they've always wanted to live in.
The show is clever and well-paced, utilizing action to its best potential, without relying on it as a stumbling block during the slower parts. There is no way that the issues of creating a better society or ensuring peace are glossed over. Log Horizon is one of the most exciting and intelligent Isekai that has ever existed even at a slower pace, you won't be bored. The current season has two seasons available, with a third coming soon. Definitely worth watching if you want to see an anime like Solo Leveling.
3) Overlord
The most awaited and innovative isekai series to be released in the last few years is Overlord. Momonga is stuck in his powerful character, Ainz Ooal Gown in a setting that is very similar to an MMO that he once played. As Lord of Nazarick Momonga's primary concern is the well-being of his people and he is not one to make the threat lightly.
The protagonist of Overlord may not begin his journey as "evil" however He certainly evolves into the role, especially in the third and fourth seasons. One thing I can say about this is you can definitely count it as an anime like Solo Leveling.
The epic, hilarious, and heartfelt series casts the spotlight on various topics that other anime overlook. It is focused on what a person with limitless power could experience when in a circumstance that allows dominance on a global scale.
Additionally, being stuck in the game that has been shut down, although it's not exactly a novel idea is an interesting version of being a stranger on a new world trope that a lot of areekai employs. A definite name in the list of anime like Solo Leveling.
4) That Time I Got Reincarnated As A Slime
This show does a good job of following many isekai conventions while at the while either making them better or breaking these tropes. The time I was reincarnated as Slime can transcend its simple concept to create one of the more entertaining characters, not just in isekai but in anime as a whole.
In the span of just two seasons, the show has been able to make its mark in the history of anime and it's enough. One of the best highlights is the characters and how they've changed as the show has been running.
The Slime Diaries: The Time I Reincarnated as Slime will also make a great spin-off worth watching for people who wish to spend more time with the character from the series. Seriously good anime in the list of anime like Solo Leveling.
5) The Devil Is A Part Timer
Who would have thought that an episode that revolves around the Devil working at a McDonald's parody could be so much entertaining? With such entertaining and engaging characters, The Devil is Part-Timer! has made it to among Isekai anime fan lists. Definitely a popular name in the list of anime like Solo Leveling.
The season 2013 well-animated and funny, but the humor is also top-quality and has many funny moments that will make viewers laugh at their silly antics.
Although not a complete disaster the show, Devil is a part-timer! Season 2, which is being aired in Summer 2022, hasn't been able to meet expectations.
Along with the inconsistent animation Season, 2 has veered away from certain elements that made the previous season so enjoyable, such as the fast food scene.
Its introduction to Alas Ramus, who's a sweet kid who views Maou as well as Emi in the same way as their parents has also weakened their relationship, as they're now more open to getting together.
6) The Rising Of The Shield Hero
The Rise of the Shield Hero's fame decreased as the show's first season continued, and the follow-up only aggravated the situation. Naofumi Iwatani is summoned into the world of fantasy to act as the hero of the shield however, the main character is to be misinformed about committing an offense and then rebuked.
While not insignificant, The Rising of Shield Hero's first couple of episodes is deliberately enraged and captivating. It also suggests that the show is expected to be a more mature and darker version of typical isekai, which it doesn't quite meet later on in the future.
Although this show is controversial, anyone looking for an action-oriented show could be better that The Rising of the Shield Hero.
Definitely a title worth mentioning in the list of anime like Solo Leveling.
7) Cautious Hero: The Hero Is Overpowered but Overly Cautious
Isekai adores a powerful protagonist who can slash through massive opponents without making a dent. If the god of Ristarte calls Seiya to assist her in saving an entire world that is on the verge of destruction.
She is the status of a hero only willing to enter dangerous situations where victory is guaranteed. In essence, this implies a lot of practice and taking no risks in fights.
Cautious Hero: the Hero is Overpowered, But Overly Cautious an adventure that is mostly lighthearted and based around the love/hate dynamic that exists among Seiya as well as Ristarte.
The main focus is on humor, the series employs the unique character's mindset to make comedy gold. It must watch in the list of anime like Solo Leveling.
8) The King's Avatar
Ye Xiu has been widely recognized as a pioneer and top professional in the multiplayer online game Glory and has earned the title "Battle God" for his capabilities as well as contributions to the sport throughout the decades.
However, when he's required to quit Glory and the game, he takes employment at an internet cafe. As Glory's 10th server launches and he can enter the game in a brand-new character called "Lord Grim."
Many players, as big guilds, are fascinated by Ye Xiu's first achievements on the new server which leads them to speculate on who is this extraordinary player.
Despite his decade of experience and deep knowledge of the game, beginning without a team or sponsor in an evolving game over time poses many challenges. Ye Xiu is yet again on the way to Glory's top and this is with help from a talented group of new companions! Worth a name to be mentioned in the list of anime like Solo Leveling.
9) Chain Chronicles
Chain Chronicle was a mobile game adaptation that became an entire TV series in 2017 and presents the story of a simple character. It's akin to Solo Leveling as a mysterious monster attack took place that disrupted the existence on the planet of Yggdra.
It's difficult to determine who the monster is because the continent was previously home to a myriad of creatures such as giants, ogres, and others. The Holy King was the ruler of the entire continent but was killed during the battle. It was the responsibility of the main character to rise against the enemies using his newly-formed Volunteer Army. Worthy of being on the list of anime like Solo Leveling.
10) Sword Art Online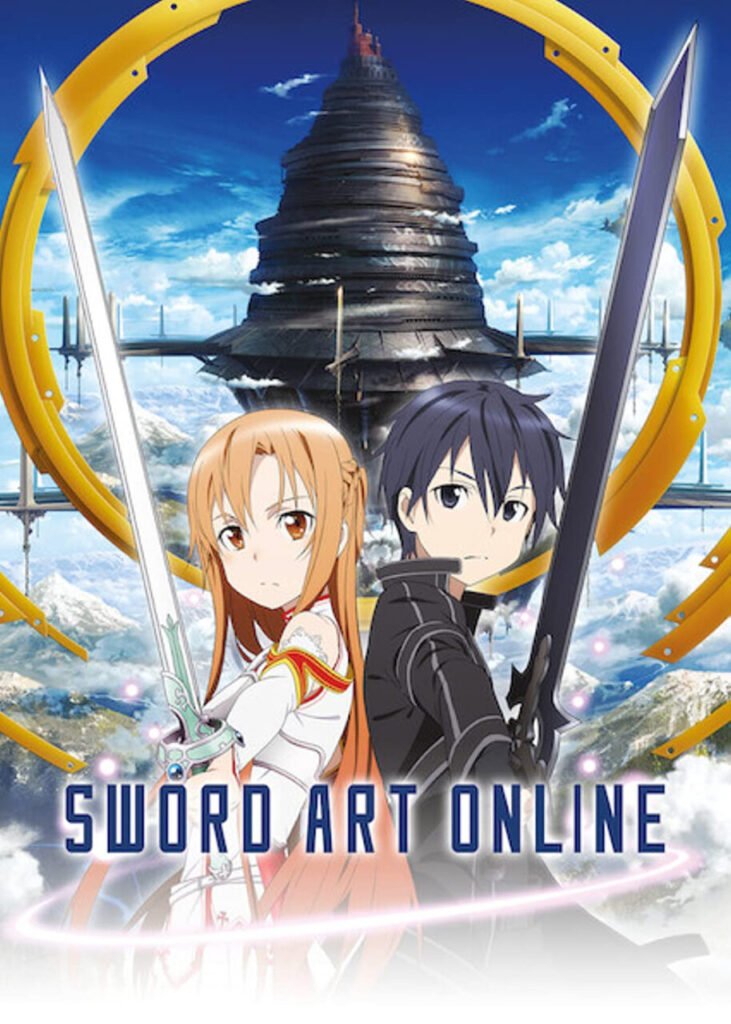 The most well-known isekai series Sword Art Online is a subject of negative reception. This is exacerbated by excessive exposure. sales named after an in-universe game that eventually, in the end, entraps everyone in its world. From there, the plot is centered around Kirito who is a formidable black knight who creates an attractive partnership with Asuna and numerous other (female) characters.
It has its fair share of problems and certain seasons are more enjoyable than others, however, the popularity of the show is evident. Alongside the main show, Sword Art Online Alternative Gun Gale Online is a great spin-off. Definitely a name worth adding to the list of top anime like Solo Leveling.
Related:

Solo Leveling Character's Age, Height, and Birthday
Final Words
That's all for our list of Top Anime Like Solo Leveling. If you like our content then consider subscribing to our newsletter. That way you will be able to receive daily updates on our articles and new topics being published. MyAnimeGuru- Your Anime Guide.
FAQ Section
Is Solo Leveling famous in Japan?
In Japan, Solo Leveling launched in Kakao Japan's webtoon and fiction service Piccoma, and accumulated over 1 million cumulative readership.
Who is the villain in Solo Levelling?
Kang Tae-Shik (강태식) is an antagonist from the popular web novel turned webtoon, Solo Leveling.