The Real Daughter Has Returned is a wonderful manhwa that people love to read.
MyAnimeGuru brings you an article on The Real Daughter Has Returned Spoilers.
These spoilers are from verified sources and cover every bit of information available till now.
So, without any further ado let's get started with our article on The Real Daughter Has Returned Spoilers.
Synopsis Of The Real Daughter Has Returned
Helga Yttri is a half-noble lady who inherited the blood of a lowly maid. A bastard child who was swapped by the Duke's maid; a Fake child.
Helga gave her everything to be recognized as the real daughter. "Your Grace! The real Young Miss is alive." "Her name is Hyllian…!"
Helga prayed to God countless times so that the real Young Miss never returned. " …don't come back, Hyllian." "Don't come back, please."
She wondered if her prayers failed to reach God because she was a fake daughter. "Dear God, I've been praying countless times."
"I asked you never to let 'that child' return." The prayers she howled until her throat went hoarse were all in vain.
"The real daughter of the House of Yttri, Hyllian… The child who will destroy my whole world." The real daughter is back.
The Real Daughter Has Returned Spoilers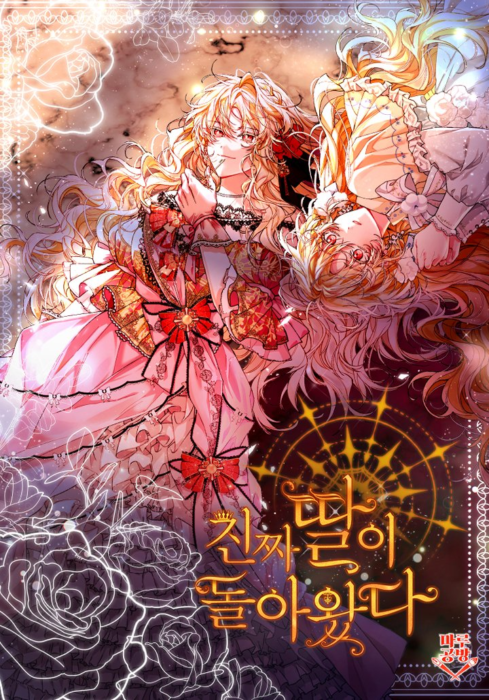 Let us start our hot steamy The Real Daughter Has Returned Spoilers. We would start first with The Real Daughter Has Returned Manhwa Spoilers and then move on to the novel.
Manhwa Ch. 13-20
Rohan immediately notices the marks her fingernails have left on her palms and knows it's Helga. Helga did this in their childhood.
Flashback shows Helga crying and wishing not to meet the crown prince. She is afraid of what the duchess will do to her if she makes an error. She realizes that crying does not solve any problem and goes to the palace. Helga is surprised when the crown prince sees her. Helga is shocked and attempts to deny it. Later, the crown prince informs her that he knows when she lies and says that he will leave her to go to battle.
Rohan assures Helga that he will protect her if she wants. All she has to say is the word. Helga insists that she doesn't have any concerns. Helga knows that the prince's words are not enough to convince her, and she doesn't have room for love in her world. Her revenge is far more important than her love life.
Helga visits the aeronautical center and imagines a world in which she is free from her parents. Helga is told by the staff that she is kind and sweet. Helga finds it comforting to hear those words, as she had never heard them before.
Hyllian is getting engaged and asks Hyllian if she can make a bouquet for her (? Although I'm not sure if this is the correct translation, it seems Hyllian would like to make something for Helga. Helga agrees.
The crown prince writes a letter to the duchess asking for permission to meet her fiance. The duchess wonders why Hyllian wants to meet her three days before her wedding and is frustrated by the lack of progress Hyllian is making.
Helga knows that the best time to flee would be when she has been engaged to the crown prince. The Duchess is very strict about Helga's movements, and she monitors when she can leave/stay. It would be best for Helga to get engaged to the crown Prince to find some peace, where she could escape.
Helga is greeted by the crown prince in a fancy restaurant. He then gives Helga his promise ring. He promises to be there for her always, and she agrees.
The engagement dress arrives the next morning. The dress is ivory and comes with simple pearl jewelry and a pair of short heels. Helga loves everything, and the crown prince made sure that everything was exactly how she liked it.
The FL is furious as the duchess enters her room, thinking angrily about what she will do after the engagement. Hyllian is not where she should be, so Hyllian will have to continue providing support/services. The Duchess is curious about how this will work.
Helga realizes this is the first time that the duchess has entered her bedroom and held her hand for so long. She is still in bed and she can see how the duchy will collapse once she goes. Poor management has always led to her father's businesses closing down. She also feels guilty. She is aware of the pain her mother must have endured raising a child who was not hers. She loves her mother but wants to see her mother feel the pain.
The crown prince eagerly prepares for the engagement ceremony. The crown prince was so excited to get ready for the ceremony that he couldn't resist getting a kiss from Helga. After the ceremony, while they were in the carriage, Helga kissed her forehead and later apologized for being so advanced in front of everyone
Helga, upon returning to the crown prince's estate, thinks back about her nanny. She whispers to herself how she is finally able to see her nanny at the grave. She walks away, thinking that she will never come back.
He thinks back to their first kiss and wonders if Helga felt exactly the same. He decides to ask her the question when he sees her tomorrow. He is happy to get out of the carriage, and his knights greet him with congratulations. Helga is missing, and one of his knights tells him.
Helga travels to a seaport by teleportation. It normally takes around 1 month to get there from the capital. Because money can buy anything, she chose this city. Before she left, she borrowed as much money from the duchy as possible. This is how she should be found.
After some time, the crown prince becomes frustrated that Helga is gone. Despite looking at everyone she knew/everywhere she went before the engagement, he is still unable to locate a trace of her. He knows that she could not have used a potion on her hair/eyes to change their color, as only the royals have access to such items. He knew that Helga wasn't happy living at the house of the duchess. He wanted to make a promise to her that he would bring her the happiness she deserves once he married her, but Helga has now passed away.
The Duchess is furious that Helga has destroyed all her plans. Hyllian will now have to marry Helga in approximately a month. The duchess does not want to send her daughter to the house of the crown prince. Hyllian is shocked to learn that Helga has left and wonders if Helga had been kidnapped. Hyllian is hugged by the duchess and she asks her if she can take this opportunity to make Helga proud. Hyllian agrees with Helga and promises to help her.
Helga, who is a total stranger to the outside world, believes that Helga will eventually return home within two weeks. Helga would have to beg for her return at that point. She takes over Helga's work and writes a letter to Helga apologizing for Helga's abrupt departure. The letter is read by the crown prince, who doesn't believe it.
Hyllian In Manhwa
Manhwa! Hyllian doesn't really test the waters. She informs the duchess that she won't be studying to replace Helga and makes it clear that she doesn't want to take over for her.
At first, she believed that listening to the dutchess would bring her happiness. But Helga went. The duchess wanted to make the girls' lives better.
She doesn't want her to be an inept lady sitting around waiting. She submits the application for royal knighthood.
She will now physically search for Helga, and she won't wear any lady dresses that don't match her. She will be a royal knight, and she will leave the Yttri.

Duchess says she never granted permission. Hyllian claims she doesn't need to, as she isn't the mother she needs permission from.
Her mother was the woman who raised her from birth. Duchess shouts at her, claiming that she is the true mother and not the shallow maid.
Hyllian advises her to stop blaming her mother. After she has informed Hyllian about her business, she will be leaving.
Hyllian In Novel
Ch. 32
It seems Hyllian was having problems with her studies and has been crying for days after the prince's events. It seems like Hyllian had been married to Hyllian for a while, but things have changed.
There are also questions about the banks. Hyllian eventually approaches Hyllian and confirms with her last bit of trust that the duchess was lying about Helga.
The duchess replied, "She went where she needed to be."
Ch. 33 opens with Hyllian's POV about why she was so attached to Helga. Helga was reminiscent of her mother (the maid), and Helga's scent reminded her. Helga is elegant, beautiful, and sophisticated with a lovely smile.
Hyllian was happy just looking at her. Hyllian could not help but follow her wherever she went, even though it was annoying. Helga would explain each step in detail to her if she didn't get it.
"Helga claimed she was happy. Did that lie? It was because of me. Hyllian began to shake and grind her teeth out of frustration.
It was necessary to return everything to Helga. "Helga must be found." Hyllian displays a determination unlike any other.
"I feel like this happened because my communication skills were poor at the beginning. I don't have any interest in anything.
The crown princess, the duchy, all of it is not my thing.
Duchess claims that she is only saying this because she doesn't know anything and she's still young. Hyllian insists that she wants this again.
Although she wasn't able to see how the duchess had lived, she knew that she didn't want the same lifestyle. She wants to be a sister.
Horse riding and picking flowers were her favorite pastimes, so she doesn't want to study. Helga was her only support, so she preferred to be outside.
Duchess insists that Hyllian would not speak this way if she understood what they were fighting.
Hyllian is annoyed that the point isn't getting across.
I have more thoughts about Helga. She was amazing and was slowly dying in the duchy, despite possessing every qualification to love her.
She stops chastising herself for being stupid and just drops the application for a knighthood for the duchess. It was approved already by the royal seal, so it would be difficult for her to withdraw from.
Duchess is also frustrated by this. This is the only thing that could be compared to her. Hyllian loved swordplay more than any other subject.
She was not content with the lifestyle and clothes of women that she didn't like, but she still wanted to live the life she dreamed of in the past.
Duchess shouts that she didn't give permission.
Hyllian informs "the duchess" that she doesn't need permission from her mother, as her mother had given her permission for a long time. She smiles brightly when she says this.
"Don't be like the Hyllian. You're the only one who can save me." Duchess says, changing tact. "You can only return home once per week if you are a knight."
Hyllian has no sympathy for the duchess at this point. Hyllian leaves and turns her cold back on the duchess's last hopeless attempt. Duchess giggles and says that Helga has destroyed everything, including her child.
Hyllian's Full Ending (Novel)
She has been living as a swordswoman for a while and is now beginning to see the real world. Don't you hate me?". This was Helga's intention to hate Hyllian.
Hyllian was longing to be like Helga, and she was happy to find a sibling just like her.
Hyllian was treated well by all of Yttri, so Hyllian assumed that her sister would also like her and attached herself to her constantly.
"I will live my life, and you'll live yours." Separately." Hyllian believed that Helga was being brutally cold and cruel when she said that to her. Hyllian believed she was being victimized in this situation.
She now understands that Helga was wrong to hate her because Hyllian wanted everything from her.
Hyllian (???? was still alive. Even then Hyllian (???????) was still beautiful.
She scolds herself for being stupid. She now sees the truth that everyone else has seen.
She was then in line to get on the Island. Castle? City??? She reaches the walls and the line shrinks. A guard stops her and blocks her entry. After some protests, the guard said that he knew who she was and that the Emperor had banned her from entering for good. Although he doesn't know the reason, he believes it was what the higher-ups had told him and must do what he is instructed. He tells her to go back.
Hyllian is agitated. Hyllian is agitated. She had told Helga last time that she would never appear before her again, but she hoped she could still exist far away. Hyllian realizes that she hasn't changed much since her last conversation with Helga. It never occurred to Hyllian that Helga would never see her again. Hyllian wondered if Helga had a family, and Hyllian realized that there wasn't a place for them.
She cried like an animal as she left, berating herself for being an idiot and unable to think about other people.
Helga can live without her and tells herself that she will never return.
Hyllian walks away, her shoulders slumped from loneliness. Her mother loved her as a child and never thought of letting her go to be with the duke/duchess. They treated her with love even after her mother passed away. Helga was not surrounded by the same love that she was. This is what Helga must have felt throughout her entire life.
Hyllian says she shouldn't bother Helga anymore and begins to cry. But, she is interrupted by a voice asking her why she tried to return and is crying. She was speaking to a friend from her travels. Hyllian denies that anything happened. The friend accuses her of being a liar and says that she witnessed something terrible. Hyllian doesn't have any relatives anymore, but she does have friends.
Rohan's Thoughts
Rohan does not feel guilty but he acknowledges that sin can come around.
He believes Helga doesn't have the nerve to punish her family and he loves the duchess with all his heart. She still longs for her family's affection, as she curls up in her bed.
Helga has been living in the duchy for more than 20 years. She will always be bitter about the duchy, even if she claims she has cut all ties with them. She is not the type of person who can cut all ties.
Helga required more time. Maybe if she could have a second life, things would have been different. Regardless.
Rohan wanted to remove the Yttri from Helga's life. Rohan felt that he had to do it because she couldn't. He would give the hammer to the family which caused a young girl's hands to clench into fists until she started to bleed.
The rest of the interview is about Helga having a baby. She talks about how she has never been loved and how that made it difficult for her to feel confident. Her baby is gorgeous. Rohan wonders how such a loving person could be overlooked.
Final Thoughts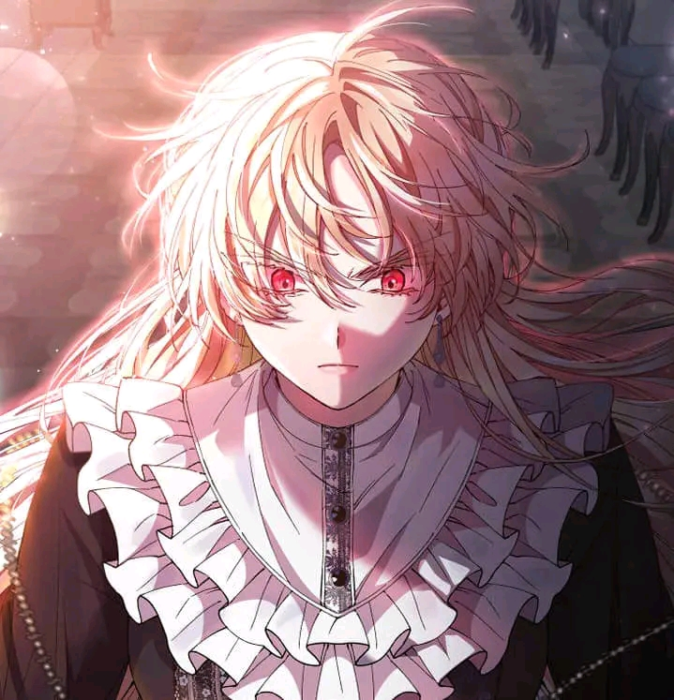 That was all for our article on The Real Daughter Has Returned Spoilers. I hope you got something that can ease your cravings.
We upload spoilers daily so you can turn on our notification to receive daily updates. You can also follow us on social media.