Sleepless Nights Of A Maid is an ongoing beautiful manhwa with an excellent story. The fanbase is increasing every day.
MyAnimeGuru brings you an article on Sleepless Nights Of A Maid Spoilers.
Through this article, I will try to give a summary and all the spoilers of Sleepless Nights Of A Maid manhwa.
So, without any delay let's get started.
Synopsis Of Sleepless Nights Of A Maid
Formerly a noble family's daughter, Eva Massies now works as a maid in a friend's home.
When her life was at its worst, she first met him: Crown Prince Edward, her former fiancé, who is strong, handsome, and charming.
"Hmm, why are you crying?" As he took her injured foot, Edward worriedly questioned. " It is embarrassing. Hic–" His voice was so loving, perhaps that was the reason.
Suddenly, a voice that had been kept quiet the entire time darted forth. To top it off, being covered in water, donning a pair of patched-up, worn-out socks, and reaching rock bottom was all embarrassing.
"Are you embarrassed about your pain? Even in this state, your foot is gorgeous. He spoke as though there was nothing to worry about when he said those remarks.
There's no reason to feel embarrassed. Eva, you did nothing wrong for whatever reason.
By addressing her by name, he allayed her dread. She didn't realize it till after he had left.
She fell in love for the first time with that short–lived man, who would forever be etched in her heart.
After going through a difficult moment, she ran into Edward once more. after overcoming the daughters of various aristocrats and becoming a lady-in-waiting.
Afterward, her heart got stronger. after which she stopped giving him any thought.
"It is the lady of the bed chambers' duty to see that everything is sufficient and to supply Your Highness with everything he might require before going to sleep.
Therefore, if you want to hold hands, go ahead.
"Have I ever behaved any way I wished around women, even just once?"
His voice sounded icy, a stark contrast to previously. His blazing gaze seemed quite threatening to her as he held her.
"I wouldn't have let you go that day if I had known you would visit the imperial palace."
In a low voice, Edward, who was huddled up against her, forewarned, "So this time, I was thinking of doing anything however I wished."
Sleepless Nights Of A Maid Spoilers With Summary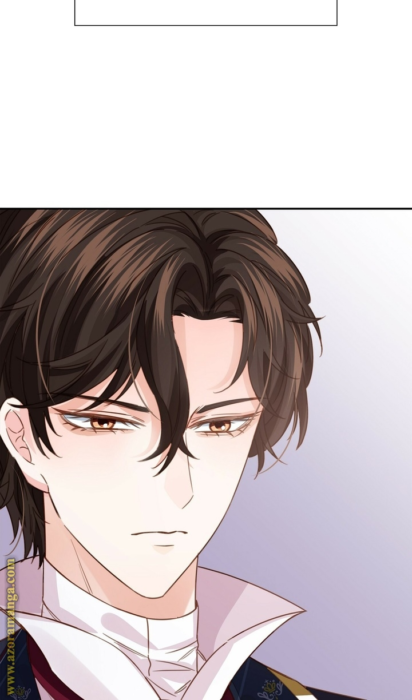 So that you can search for him online, the first 30 chapters of this book have been translated.
Background information about the royal family
The Emperor of the moment is currently ill
Edward is currently the Crown Prince. His mother is the 1st Empress. She died. The Emperor was remarried.
James is the Second Prince, and his mother is the Empress currently in power.
The Empress is the ruler of the empire and has taken over the power. Edward is seriously ill and she does not want him to be.
To get enough votes from the high council (full-of nobles), Edward must build power and reputation to claim the throne.
Edward will win many bloody wars and be regarded as the hero of the empire later.
Baron's house arc
Cecil is Eva's friend, mother, and maid. She will support Eva throughout the novel and do her best to protect her.
Cecil works for Eva.
Eva (aka Sir Ruth) will be here to meet Edward (aka Sir Ruth). They will also meet at the old property of her father.
Edward is still attracted to Eva's kindness and gentleness, but he isn't obsessive about his ex-fiance at this moment. As he assists Eva in defending Todd, the Baron's older child, Edward becomes obsessed with Eva and his attraction to her turns into protectionism.
Edward feels sorry for Eva's situation and wants to help.
Edward must leave and informs Eva that if Eva needs him, he will send word. He doesn't have much power right now with the Empress on the throne.
While Edward is gone, Todd injures Cecil and attacks Eva.
Eva wins and knocks him out. Eva believes he's dead, but he isn't. She flees from Cecil's house with the Baron as a fugitive.
As fugitives
Eva hides in a merchant caravan and meets Rex, an illegitimate child of the Duke.
Rex is very wealthy.
Edward is determined to locate Eva after Eva flees. He learns the truth and works later to ruin the Baron's family.
Duke of Kensington's Maid Arch
Eva is ill because Cecil is ill.
She is offered a job at the Duke's house as a maid.
Olivia, the Duke's daughter, is determined to take down Prince Edward. She uses Edward's aide, Count Holland to get her way. Readers will be annoyed at Count Holland. I don't think the author punishes Count Holland enough because he helped Olivia. I was not satisfied with his later apologies.
Edward visits the Duke of Kensington, where he finally meets Eva. He was desperate to find Eva and his attraction to her grows into love and obsession.
He has been thinking about her a lot as he and Count Holland searched for her.
Holland is a beautiful woman to Edward.
Edward assists Eva when one of the ladies who was at the Duke's party to welcome Prince Edward is abusive. The lady purposefully drops a glass cup on Eva and demands that Eva clean it up.
Edward tells her to pick it up. As she does so, I remember Edward getting furious and forcing broken glass into the lady's hands. Yes. I also think that your ML is a little dark in this novel.
Both Edward and Eva exchange passionate kisses while they are together. Attraction can lead to love.
Edward must go to the battlefield. He tells Eva that he will speak with Eva when he gets back (as he would like to make her his fiancee again).
Holland and Olivia's childhood friend from school, Olivia discovers Eva is their ex-fiancee and plans to marry Edward.
Looking back at the capital and Imperial arch
Eva is chosen to become a royal maid for the Empress
Hayden, a gentleman she meets while looking for temporary housing, offers her this opportunity. Later, we learn that he is the leader of a hard-working band of mercenaries.
He is a formidable swordsman, rivaling Prince Edward.
While Edward is fighting on the front lines, Count Holland assists Olivia with a letter of consent. This allows Olivia to become the Crown Prince's fiancée to the Empress. It's now public. Edward did not give consent because he was severely injured in battle. He is currently recovering.
A little bit about Count Holland – Olivia, his childhood friend, thought he was helping Edward. Edward will beat him up after Holland admits that he made two mistakes.
Eva is devastated and feels betrayed by Edward's announcement of his fiance. She writes Edward a letter saying that they will never meet again.
Cecil finally passes away from illness. Edward was the first to hear about Cecil's passing. He rides day and night like a madman to visit Eva at Hayden's house.
Eva is in a fever, mourning Cecil's passing, and doesn't know Edward is holding her sick body and asking for her survival.
Edward, exhausted, returns to the front and re-enters the war campaign.
Edward is often thinking of Eva while on the battlefield. He longs to be with Eva and live again.
He is furious at the contents of her letter and arrives while he is there. After healing, he burns the letter and gets ready for the final battle.
Sleepless Maid Nights
When Edward, the war hero returns, the author's title comes into play.
Eva believes they are over.
Edward is NOT a person.
He greets Olivia, the Empress at the palace, and Eva too.
Edward sneaks into Eva's room later. Olivia knocks at her door from outside.
Eva is frantic and tells Edward to go, but Edward presses her against the front door and kisses her lips telling her that they are still in love. Olivia is outside the door wondering what's going on.
When Edward meets Olivia and the Empress, he informs her that he wants to cancel Olivia's betrothal. He uses the information to force Eva to become his "personal maid" and consents to it.
Olivia, her crush, will later run to Prince James because Edward has rejected them. She will do her best to stop Eva from having Edward. Her family will be lost later.
Eva, like the Empress who has her maids, is HIS maid.
Edward then begins to..ahem…teach Eva how he feels about Eva. He starts by showing Eva how he can touch her and how he can give her pleasure.
He will not let her go and ensures that she is with him every day and night.
Edward is a lot more awake than Eva, so Eva doesn't get as much sleep. Edward needs to stay up longer so that he can teach…er…body lessons.
They don't make it to the imperial palace yet…but these scenes …
After Eva realizes that she still loves him at one of his villas and wants to be with them, they will continue their journey.
Ending
The Emperor dies. Edward must now fight for the throne
Edward, Rex, and Hayden will be there to save and protect Eva.
Yes, Hayden and Rex both like Eva.
Eva regards Hayden as her big sister, and Rex as her best friend.
Eva is put on trial as the Baron's family accuses Eva of being promiscuous/attempted murder with their son Todd and not qualified to be the Prince's fiance.
This helps Edward to clarify that James is not the Emperor's child and has no right to the throne.
Edward also plots with Rex, who is holding his father's debts (Duke Kensington-Olivia's father), and many other powerful nobles who side with the Empress to die.
Edward destroys Olivia's family and all the nobles who refuse to vote for him on the throne.
Prince Jame, the father of the empress, is available for assistance.
We learn that the father was a cardinal and in line for the Pope's position. He also needed Prince James to determine who is in power.
Finally, Eva's father, Emperor, was also revealed. Many others were betrayed, poisoned, and killed to uncover the secret of the Empress.
Edward has crowned Emperor and Eva becomes Empress in the end.
All three of them were taken down: Empress, her son, and the cardinal.
Source – Novel Updates
Sleepless Nights Of A Maid – My Reviews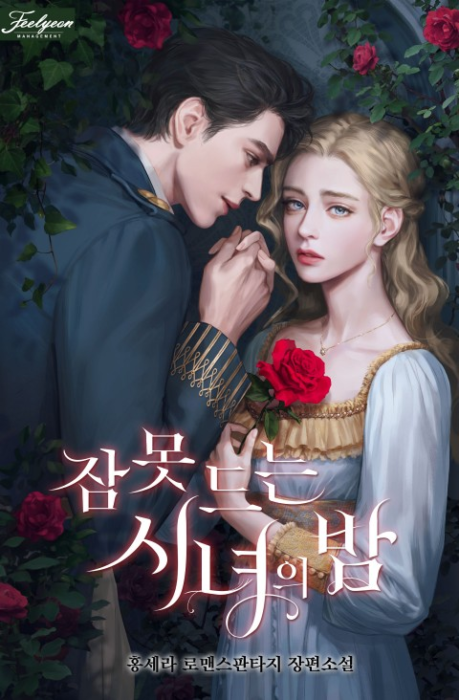 To be very honest, I loved this book. Although unfortunately, his FL tends to be overly sentimental, at least our FL is a reasonable and cautious decision-maker.
I like the dark ML, but he's not so dark in the manhwa. The plot of this book is fairly slow, but even though it is not a masterpiece, it is still one that you should read if you have the patience to read books.
Final Words
I hope you like our article on Sleepless Nights Of A Maid Spoilers and Summary. We have found everything that you need to know about this novel and manhwa.
Let us know in the comments what you feel about this. You can also follow us on social media too.