Who doesn't loves seeing our protagonist leveling up and gaining strength? Well, everybody does and that is why today we are going to share the list of Top 15+ Epic Manhwa with OP MC and Leveling System.
Most peeps don't give Manhwa a try just because they are South Korean. But let me tell you something. The only thing you are doing is ignoring super fun stuff to read/watch.
And that is why today we decided to share with you some of the best manhwas with op mc and leveling systems that you must read right now.
MyAnimeGuru brings you the Top 15+ Epic Manhwa With OP MC and Leveling System. Let's get started.
These 15 epic comics all have huge readers around the world. These comic fans will even make their favorite comic characters into pins, stickers, and other merchandise. They use these products in daily life, such as: pinning customized lapel pins on clothes and hats to show their personality or sticking anime stickers on walls, books, and any conspicuous places. Many manga fans love to show off these classic and precious peripheral goods to their friends.
List of Manhwa with OP MC and Leveling System
Mercenary Enrollment

Tomb Raider King

Kill The Hero
The Beginning After The End
Second Life Ranker
Leveling With The Gods
Doom Breaker
The Legendary Moonlight Sculptor
OverGeared
SSS-Class Revival Hunter
Descent of the Demon Master
The Player Who Can't Level Up
Dungeon Reset
The Gamer
The Archmage Returns After 4000 Years
Omniscient Reader
That is our list of top manhwa with op mc and leveling system and you shouldn't miss reading them. Now let us discuss why we chose these manhwas to be in our list of manhwa with op mc and leveling system.
1. Solo Leveling
If you're searching for a manhwa with OP MC and Leveling System., the solo leveling system is the best choice from this list. The character in this manhwa is a hunter with the power of the necromancer as well as the ability to level.
The art style of this manga is just amazing and attracts a lot of readers across the globe. There's no better manga than this one. you could be searching for an anime with a leveling-up system. It is the best title to be mentioned in the manhwa list with OP MC and Leveling System.
Related:

Top 10+ Anime Similar To Solo Leveling
2. Mercenary Enrollment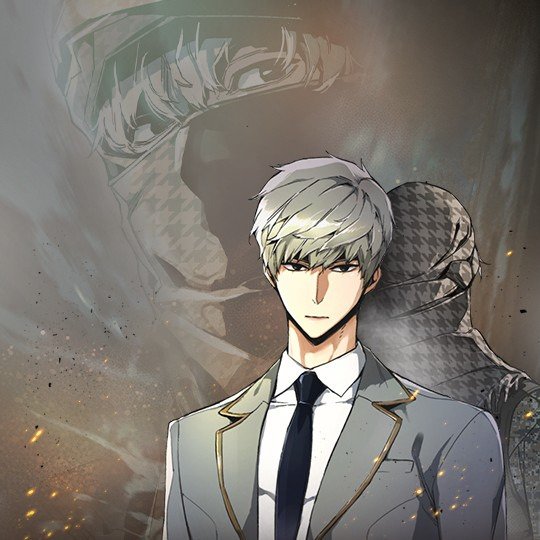 In the age group of 8, Ijin Yu lost his parents in a plane crash. He ended up stranded in an unknown place, where he was forced to be an infant mercenary to survive.
He returns to his home 10 years later and is brought back to his parents in Korea which is a place where the food supply and shelters are plentiful and the world seems calm.
However, Ijin will soon discover that being a teen is a whole different kind of struggle to survive. With just one year left of high school, Ijin must master new techniques to get through the battleground of the schoolhouse.
Will he be able to survive one year in high school? Or, more specifically, will the school outlast him? One manhwa with OP MC and Leveling System.
Also Read:

Manhwa Similar To Mercenary Enrollment
3. Tomb Raider King
The first thing I want to say is that I like this manhwa quite a bit and it's not surprising. Being a lover of history, the entire concept of relics is fascinating. It's also fascinating to find out about the background of things like voodoo.
The story can go back up to 1700 BC but also has a story that dates back to the 1700s. I'm not certain what other books or stories with the same kind of plot therefore my opinions would be different if I'd previously read something similar.
The beginning of the story very closely resembles solo leveling but it also has its own intriguing story (I don't consider the desire to be stronger, etc. in the same way as copying).
Overall, the story for me is intriguing to follow and I'm looking forward to getting caught up. This is a manhwa with OP MC and Leveling System.
4. Kill The Hero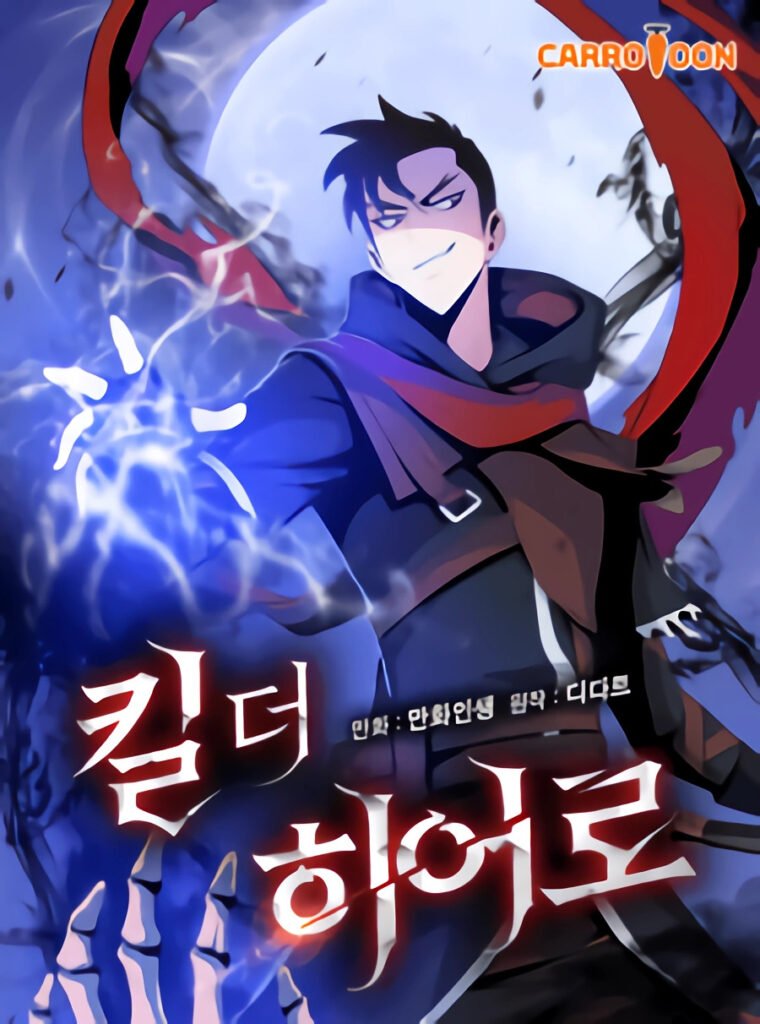 If you are searching for a manhwa with OP MC and Leveling System with a unique story, then this is it for you.
What got me hooked most was the notion that the Summons can fight in a similar way that the MC.
Imagine that: Top Fighter/Hunter and/or Vanguard with skills that compete with the best of the best with all the expertise and experience, transformed into Skeletons, and imagine him creating an army of them?
It's been an incredible idea put forward in any of the Summoning-related manhwas I'm aware of.
I love the premise of the story and it is remarkably like Solo Leveling. The art is excellent the plot is intense and can turn you into a cynic.
The protagonist is one who you truly like. As an "antagonist," this game doesn't lack in any way.
And unlike the usual spin-offs from Solo Leveling, the primary character isn't just a solitary thing, and there's always a new twist in the characters. It is a manhwa with OP MC and Leveling System.
5. The Beginning After The End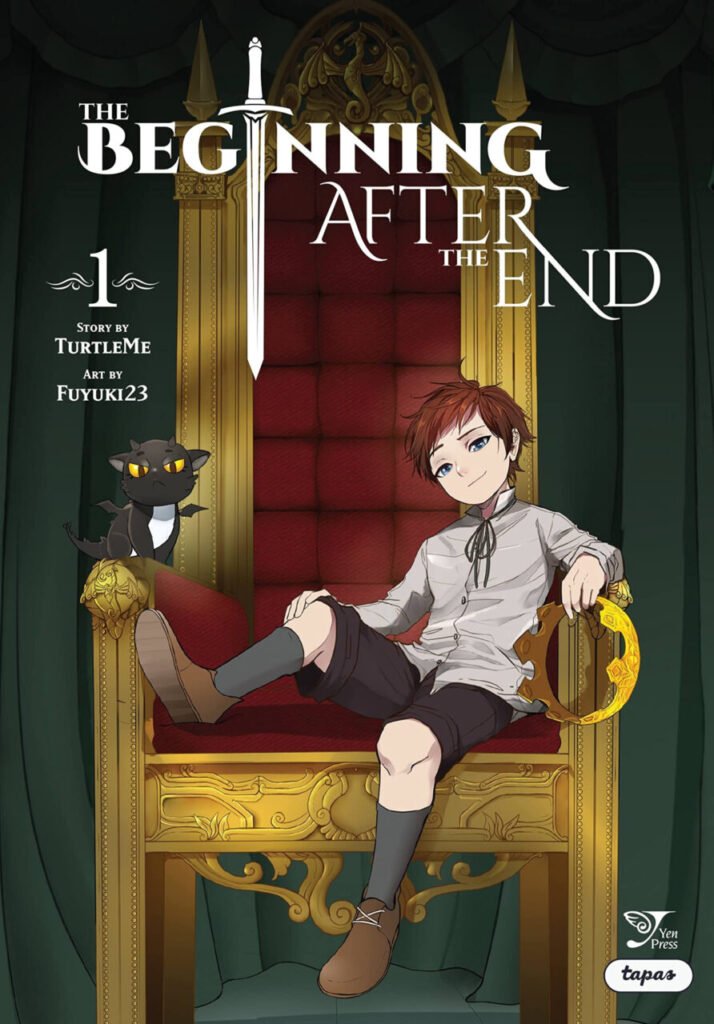 I enjoy this comic (manhwa). It's so simple and just an all-around great story. The fight scenes are amazing and the villains are excellent, the sheer quantity of flexing in the story is amazing. great character development, and a great love interest.
All in all, fantastic. Also, the art is"chefs kiss" The story just keeps growing into this fantastic stew of sci-fi and fantasy action, adventure, and suspense.
I am awestruck by how it's not a huge cliche. The plot twists and turns are different but it always makes sense. I have my entire week centered around Friday when the novel's new chapter is released.
I would recommend it to anyone and can't emphasize enough how great the series has been. SO underrated. Must read this manhwa with OP MC and Leveling System.
Also Read:

Manhwa Similar To Mercenary Enrollment
6. Second Life Ranker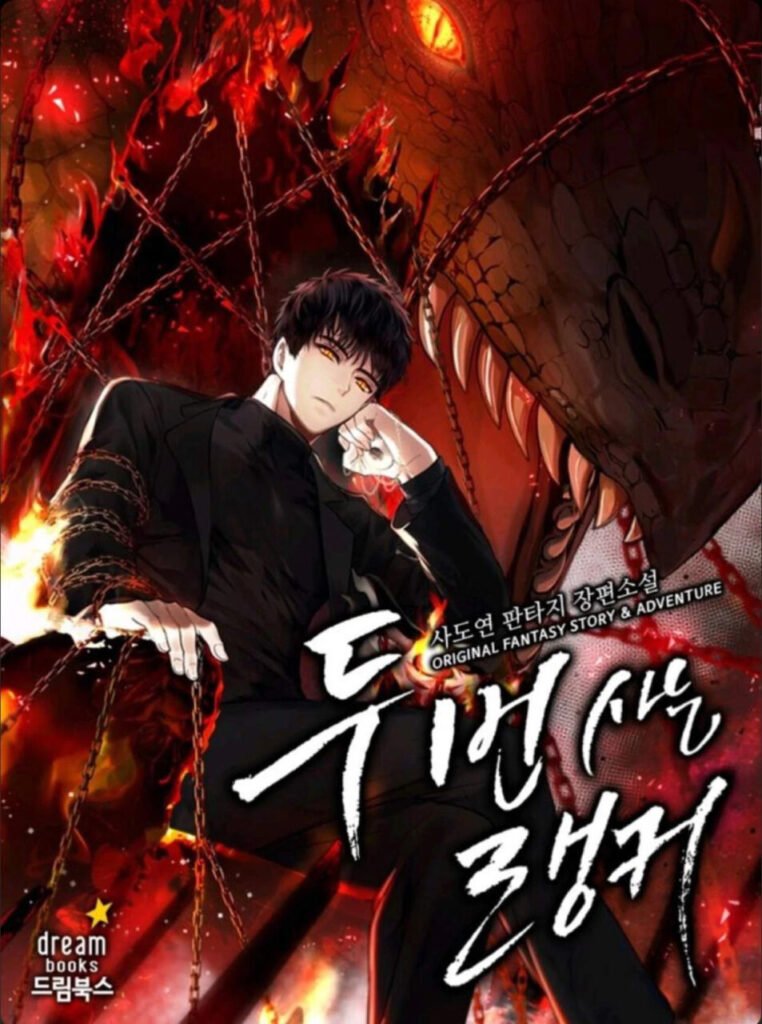 Looking for manhwa with OP MC and Leveling System? This is perfect for you. The overall story and the design of the tale are easy to grasp, and the art is friendly and pleasant to look at.
The characters are easily identifiable and easily identifiable. The story's simplicity is refreshing and makes for an excellent turnaround.
This is akin to Solo Leveling and a myriad of other games. It's amazing how awful the comic I was reading was.
This comic deserves a 5.0 rating, at least, especially considering the other grotesque comics received high ratings.
You should read 15 chapters before you decide whether it's the one right for you. It's a must-read! A manhwa with OP MC and Leveling System.
7. Leveling With The Gods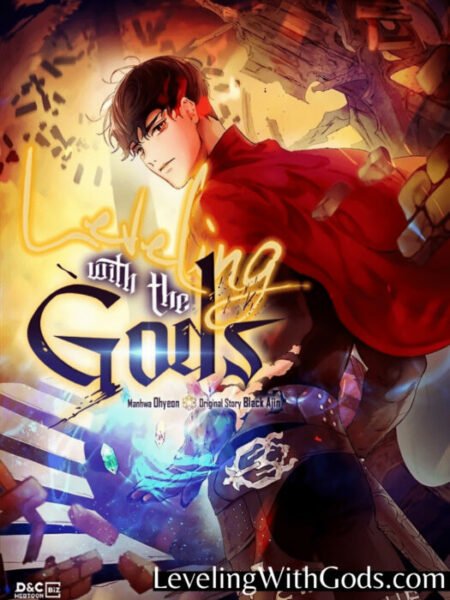 It is one to read. It is like Omniscient Reader and Second Life Ranker but it has its distinct elements to it.
The protagonist is an absolute superhero as are the very thrilling scenes of action. In the 21 chapters I've read I'm able to affirm that this book is among my top choices, right after Solo Leveling a manhwa with OP MC and Leveling System.
The plot is a powerful character, but he isn't able to take on The Outsiders as strong as his colleagues appear to be (the Outsiders are an evil force that could ruin the tower? Not sure).
He gets the opportunity to return to the past through the sacrifices of his fellow players and, from there, it's just like any other reincarnation RPG as manga.
He is aware of all the secrets of the game and what he must do to become as strong as possible to take on future foes while he ascends to each level. A manhwa with OP MC and Leveling System.
8. Doom Breaker
This is the next big thing. I read the manhwa amid only 10 chapters or so, but from the beginning on, it sparked an interest.
STORY: The fundamental idea is "go to the past to repair the issue". However, the gradual development of the world and the chain of events are beautifully done. It's not just a straightforward "MC knows everything, so is a fool to op ridiculously".
He overcomes hurdles and overcomes them with grace. The various components of this world truly feel like an RPG of the highest-level game, similar to dark souls. was thoroughly taught. It is a manhwa with OP MC and Leveling System.
Art: The art is very solid and it reminds me of solo leveling. However, on the darker side of it, the blood appears to be redder. The elements like lightning seem distinct. Fighting is easy to follow as well.
Characters: In the very initial few episodes, you can already see the kind of person the protagonist is, and to put it simply, the MC is swagger.
The secondary characters are created effectively, with brief but powerful backstories. The writing is so polished that I've just realized that I've seen several backstories in writing this review.
You don't notice its length when reading. A must-read manhwa with OP MC and Leveling System.
Related:

15+ Best Manhwa With OP MC (Ranked)
9. The Legendary Moonlight Sculptor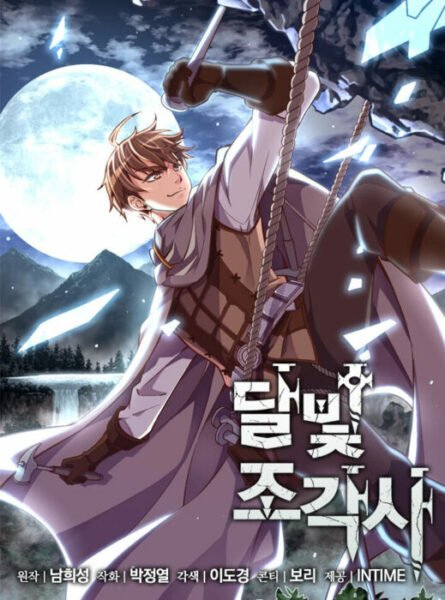 I've read the entire first season of Manga. I'm going to say this manga is the manhwa that is PG-13. This is more of a Korean-style art than Japanese.
However, I believe it would be beneficial if this was made into a full movie. This is one hell of a manhwa with OP MC and Leveling System.
The show is full of popular culture that is part of VRMMOs. The thought of being pulled into a Robinson Crusoe adventure without going through the struggles of that character and the huff of actually advancing MMO characters is attractive.
What I am trying to say is, who wants to get better?
The story is a blend of crafting and action. There's no boring moment. The story is afflicted with the loss of reading time, and some readers might wish to stop reading for a season and just sit back and wait.
The other issue is that Manhwa contains a lot of scrolling. A must-read manhwa with OP MC and Leveling System.
10. Overgeared
The story has its fair share of ups and downs. Many might be offended by the bad character of the MC, however to me, he's an intriguing character.
His name is what defines him: Grid and Greed. Although he may have been fragile initially, He doesn't possess that sheer mentality. He's taken advantage however he has also been brave sometimes.
It was a slow story in the beginning, but by Ch.10 the tables were turned. It is a manhwa with OP MC and Leveling System.
Grid was a regular addict of SATISFY that was attacked by an NPC during a quest. Unforeseen circumstances led to the legendary book Grid obtained during the quest altering his status to level 1. legendary blacksmith.
It appears that the blacksmith was being snatched by misfortune in one manner or the other, but once his luck improved fortune and wealth suddenly emerged in his professional life. A manhwa with OP MC and Leveling System.
Related:

Similar Manhwas To Overgeared
11. SSS-Class Revival Hunter
SSS-Class Revival Hunter features extremely original stories I've ever seen. The first thing to note is that the characters play in a world and even though the main character's abilities are strong, he needs some wits to make the most of it.
It's also an environment where people try to collaborate to overcome various game elements to move forward in the plot.
Some heart-warming tears-inducing moments aren't expected however I love them. It makes me feel different about the protagonist.
Although the MC is in the beginning he is transformed throughout the story and it's stunning.
The characters supporting him to my mind are well-developed and diverse and contribute to the story in ways.
The artwork, in particular, is among the best I've seen. A must-read manhwa with OP MC and Leveling System.
12. Descent Of The Demon Master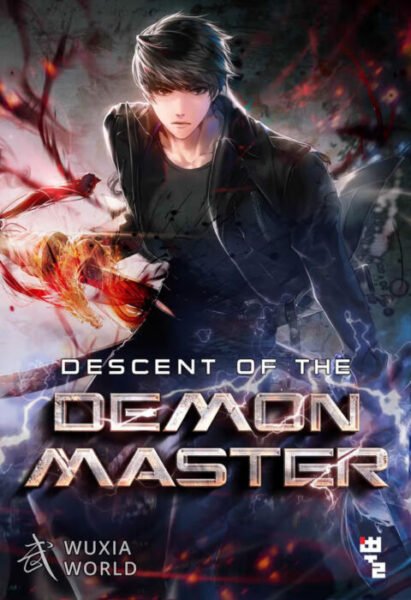 This isn't your usual manga, where the OP is battling new foes and sets out to help save his world. The MC's trying to lead a normal life, but with OP abilities which is incredibly enjoyable.
The man is so insecure about his power and how everyone else is shocked at the extent to which OP his abilities can be hilarious.
It can indeed be boring and difficult to begin at first however when the secretary is in it's hilarious. It's a nice break from reading mangas with action-packed battles from the beginning until the end.
You'll get your pleasure through the epic battle scenes as well as the reaction that he receives from being the best. I would recommend this manhwa with OP MC and Leveling System.
13. The Player Who Can't Level Up
I love this one however I'm irritated slightly that he is a bit weaker than the top-ranking players and it appears that there's going to be someone stronger than him throughout the entire story.
However, I'm just speculating but I do think they could have strengthened him or even done something else.
Chapters 18-20, revealed how weak he was when compared to a special ability holder who had experience. It just makes me angry that he was only a level 1 for five years. Worth reading Manhwa with OP MC and Leveling System.
14. Dungeon Reset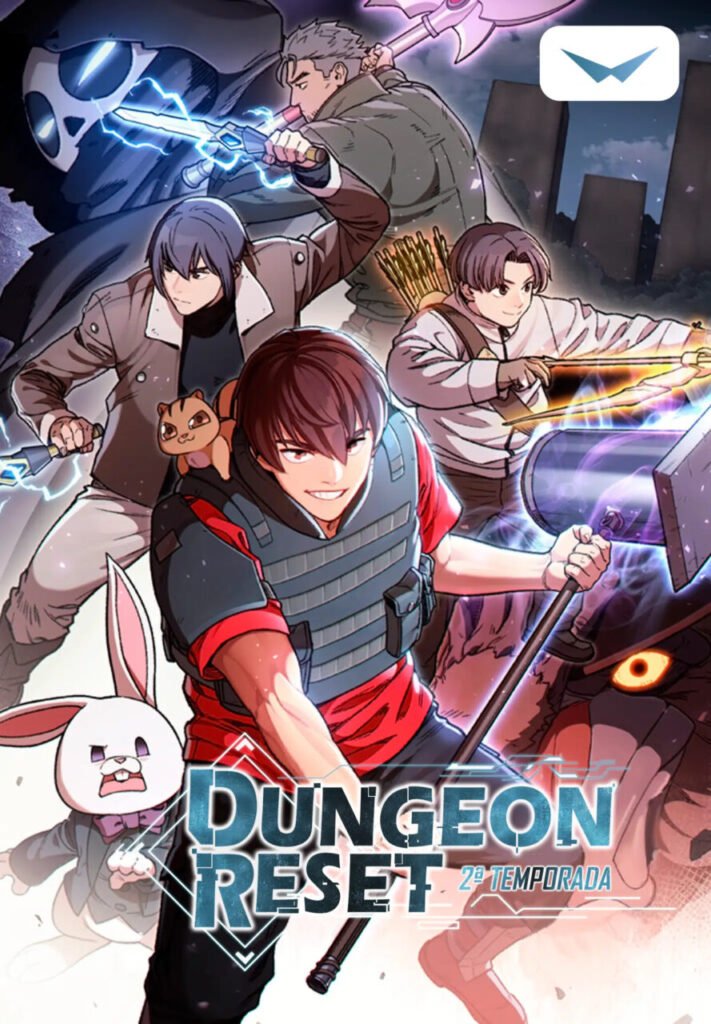 I enjoyed reading this! A thrilling plot for our MC. The story is entertaining and interesting in the way his mind works especially when he is executing traps.
It's quite amazing to see the craziness of his ideas. It's very simple, yet clever. It doesn't even have a sexual harem (phew). The ability of friendship is admirable.
He develops OP gradually, but he has limits, which is why it adds a dash of spice to the tale. He has a lot of effort into all the things he has to go through.
There's also some distinction between the arcs, so it's not dull. Jung DaWoon got wounded in a dungeon. He was thought to be "dead" by the rules.
However, due to the dungeon reset, he was healed by survivors. Then he was one of the "error" bugs and is not able to progress to the next level. What's he going to do next? Create an underground base I suppose.
Read it without any doubt because it is a manhwa with OP MC and Leveling System.
15. The Gamer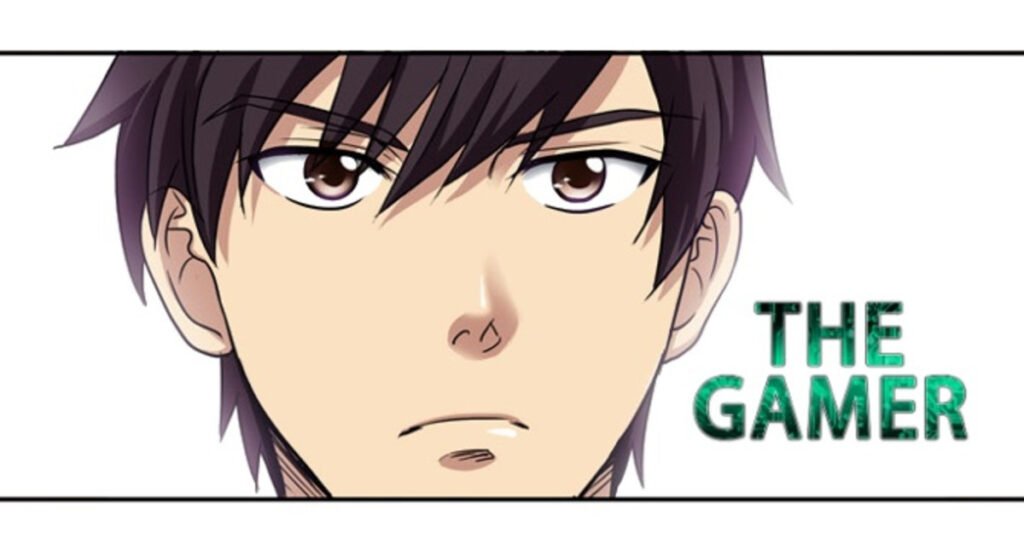 The manga/manhwa is getting created, with a great storyline, and will keep you entertained with action and humor. In all honesty, I laughed through every chapter)
As the other reviews have said, the manga/manhwa is very fast-paced. It's very easy to get by the story and keep reading. I completed the entire 67 chapters in a matter of two days) I guess I have no life.
Anyway! The language is lovely and matches the characters' ages. At some point, one of the characters spoke"aight" (I do not think that's the way they spell it.
However… I'm sure you understand the meaning!) I laughed for a time because it seemed kind of odd for him to use that expression but it was the only thing that I've noticed in the 67 chapters I've read that aren't in line in words.
I highly recommend going through The Gamer, you will surely love this because it is a manhwa with OP MC and Leveling System.
16. The Archmage Returns After 4000 years
Things like the body of the protagonist are instinctively scared of his bullies because of residual memories or emotions, his attraction to women of the same age as him, instead of a 50-year-old who is creeping up on schoolgirls, and the very first sad reincarnation story I've read enthralled me in the story for me.
The way that the character is drawn can sometimes annoy me however, overall the artwork is pretty impressive. It's worth reading. This is a manhwa with OP MC and Leveling System.
17. Omniscient Reader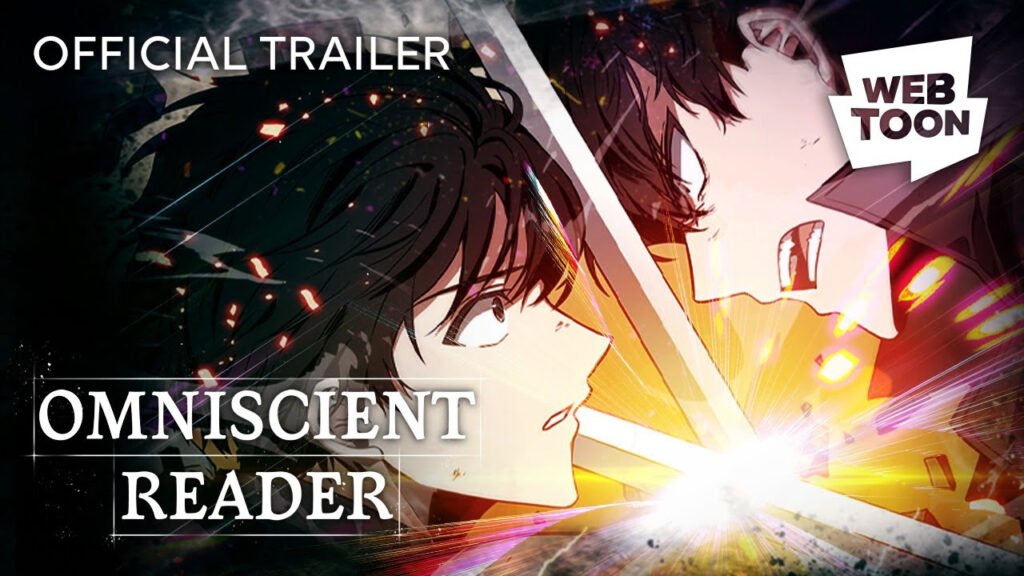 The plot and the story are very interesting to me to date and the story is unique yet familiar in the sense that the way it's described by another reviewer is reminiscent of dungeon reset and other shounen survival games mangas.
The characters are also cool as the "protagonist" on the phone is hot which is a bonus and the artwork is attractive and clean.
The only reason the score isn't perfect is that the MC hasn't had any significant advancements so far since the plot is already established in the background and is left to think about it, but I won't be too upset because that's all the storyline. A manhwa with OP MC and Leveling System.
Related:

Similar Manhwas To Omniscient Reader's Viewpoint
Final Words
That was all for our list of manhwa with OP MC and Leveling System. I hope you liked the content on MyAnimeGuru. If you do, then consider subscribing to our newsletter to get everything directly in your inbox and be notified very first when an article goes live.
FAQ Section
What is the number 1 manhwa in the world?
As expected, Solo Leveling is the all-time favorite manhwa of fans as the series has a record 334,977 user votes on the MyAnimeList.
What manhwa is better than Solo Leveling?
With an almost exact concept, Tomb Raider King is the perfect manhwa to read in the absence of Solo Leveling. And it's not only the plot that is similar, the art style seems to be exactly the same as Solo Leveling.