Betrayal is frustrating, don't you agree? Well, that is what happens when the story goes on smoothly but someone out of the blue betrays the mc.
Today on MyAnimeGuru, we are bringing to you 14+ Best Manhwa Where MC Gets Betrayed (Ranked). Of course, this list is also going to be ranked like our other manga list and manhwa list.
I don't know why but when mc gets betrayed then he returns to being overpowered. This happens always right? But we still love to see MC beating the betrayer. So, without wasting any more time let's get started with our list of best manhwa where mc gets betrayed.
List Of Best Manhwa Where MC Gets Betrayed
The Villainess Turns the Hourglass
The Return Of The 8th Class Mage
The Return of the Disaster-Class Hero
Villain To Kill
The Taming Of The Tyrant
The Legendary Spearman Returns
Kill The Hero
The Lord Of Coins
The Villainess Lives Again
The Soulless Duchess
God of Blackfield
From A Knight To A Lady
Dungeons And Artifacts
There's No Use Hanging On
That is our list of best manhwa where MC gets betrayed. I have selected this list based on people's opinions and suggestions and ranked them by their stories and popularity.
Let's discuss why these titles have been selected for our list of manhwa where mc gets betrayed.
1. Nano Machine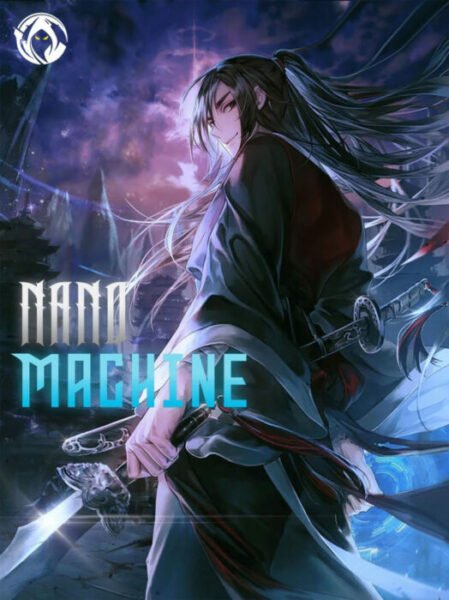 The manhwa is incredible the story is extremely thoughtfully thought-out, and even though it is OP similar to nanomachine it presents a challenge. The nanomachine's success is dependent on the person who uses it.
You can follow the MC's journey to learn how to use future technologies like nanomachines, which are similar to a computer system, but strong. The art is excellent and the fighting and action scenes are perfect.
The MC develops a new side of personality and gets smart with the use of new technology that provides him with an advantage and knowledge that is superior to the rest of us also, the MC is friendly and can make friends, and is not one to travel alone.
I would say one of the best manhwas where mc gets betrayed and becomes op.
Read Also – 26+ Manhwa To Read If You Liked Nano Machine (Ranked)
2. The Villainess Turns The Hourglass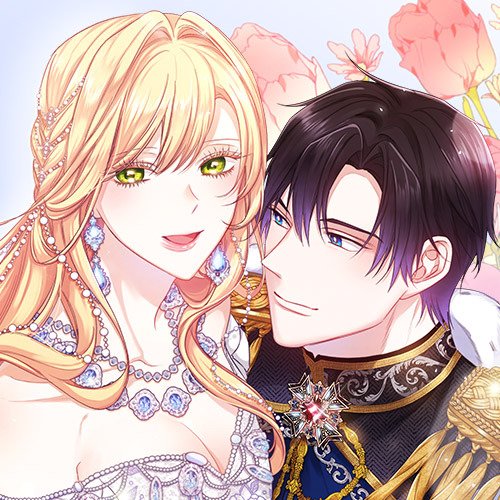 If you're looking for a woman who is a true representative of the title Villainess with pride, like the crown instead of a shambolic title, take a look at this manhwa. The Villainess turns the Hourglass excels at presenting an individual who is competent in being a Villain without becoming seem ridiculous.
She's not arrogant and she isn't a victim of employing cheap methods to thwart her adversaries – her strategies are complicated and require an understanding of the world that she is a part of, and weighs the possibilities available to her.
She's not a great person, however, the story explains this without trying to remove her past evil acts. The style of art used in the manga depicts the story with such vivid vibrant strokes that you won't be able to turn away from every chapter.
It is clear how much effort the author or artist has put into creating the world to immerse readers in the tale every line and frame so well thought out that you'd be able to forget you're reading manga at all.
A must-read on our list of best manhwa where mc gets betrayed.
3. The Return Of The 8th Class Magician
If you are looking for a manhwa where mc gets betrayed, then try this one. The art is great. The plot is entertaining and the way the characters react to different situations, specifically the mc, is fascinating to observe.
It's like the next era of starting after the ending. It's great to see the MC who does whatever he likes without having to be a fugitive.
His method of handling circumstances reminded me of the master of gu, in the sense that they both sort of flow with the flow and create plans along the way instead of planning things. Super Op, super smart, and super adorable.
4. The Return of the Disaster-Class Hero
It's a revenge tale with an OP protagonist in a contemporary setting filled with monsters, dungeons, and the usual stuff. It's quite enjoyable, thrilling, and occasionally hilarious. My only complaint with it is that it isn't deep enough.
There is some world-building at the beginning, but the majority of it is simply a revenge tale with nothing else happening. Maybe it will change in the future if gods can play a bigger role in the narrative.
Additionally, all of the 'villains are arrogant and selfish. typically, I don't enjoy this in a story, however, if you look at the mechanic of 'divine status' it can make a little or a lot of sense.
In general, If you are a fan of a manhwa where mc gets betrayed, lighthearted and often amusing revenge stories featuring an OP character who slays all and everything within his path, I highly recommend it.
5. Villain To Kill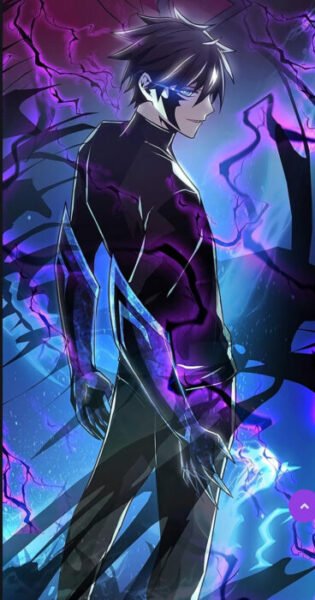 I like action plots and the storyline is amazing, but one issue I have with the villain costume he wears, as if you can alter it, and everything else but does not like the look.
I can see the impression that his eyes change color and there are marks on his face, but how can you tell by the hairstyle and build that he's a schoolboy and also his voice?
Like it's not noticed that his voice changes and how can the psyche in the retainer, that is his friend take notice? Other than that, I love the way he manages himself well.
This gives the impression of an extra dimension 🙂 MC is talented and has a touch of a flamboyant temper, but can develop. I am awed by the art along with the illustration.
According to me, this webtoon asks questions about the concept of justice and what makes heroes, and what makes a villain an evil person. There's plenty of potential in this story and I'm excited to see what happens next.
Overall, an excellent manhwa where MC gets betrayed and comes back OP.
6. The Taming Of The Tyrant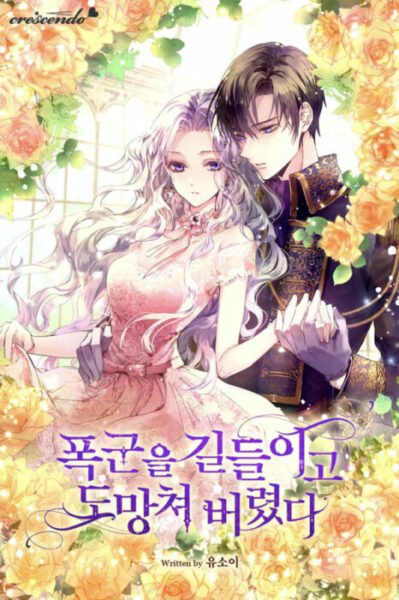 The characters are very vibrant and I thoroughly loved the webtoon thus far. certain negative points concerning how to accomplish the revenge objective and the operation of FL.
It's like she hasn't much to learn that she can influence and control everyone easily, which is less satisfying than tackling each step with a few challenges.
Furthermore, it's a toxic relationship that is waiting for both of them and there is no hope for their happiness. We don't know what's to come however we do hope that things will change and get better.
It began slowly however, it soon became an excellent manhwa where MC gets betrayed. The foreshadowing and the writing are extremely high-end and the way that everything is tied to the final episode in the series is amazing.
It's not easy to become a part of the characters initially but it changes as the season progresses. Without giving spoilers, towards the conclusion of this season I was able to feel the emotions the FL felt myself.
7. The Legendary Spearman Returns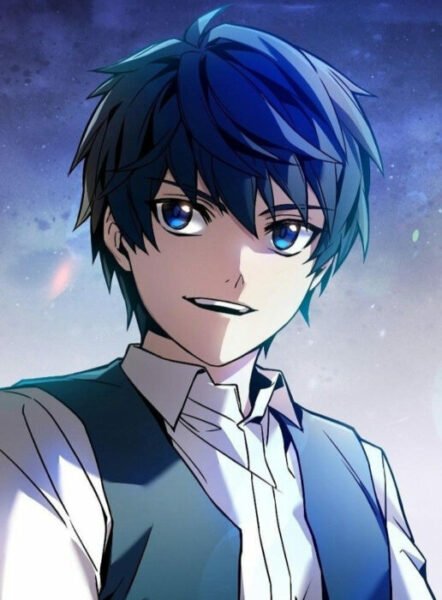 A fast-paced returner tale with a skilled, cool, and brilliant MC who wields an axe with clear goals. The artwork and characters are excellent. It's good enough to be re-read.
The artwork is stunning. It's beautiful to see and not in a solo leveling manner it's just nice to see the designs of characters due to the quality of the coloring.
If you're looking for a tale where the mc becomes op when he's a child, this is the tale for you.
This is a manhwa where MC is betrayed by his comrades. I think it's the human instinct to be a bit naive. They try to eliminate all things they fear.
The commander, Joshua Sanders, was a Master Spearman. But, at the time of his time in the Civil War, he was executed and betrayed by his fellow friends.
However, this is not a Manhwa. The MC somehow was back in the past. What does he plan to do? Is he going to be able to take revenge?
8. Kill The Hero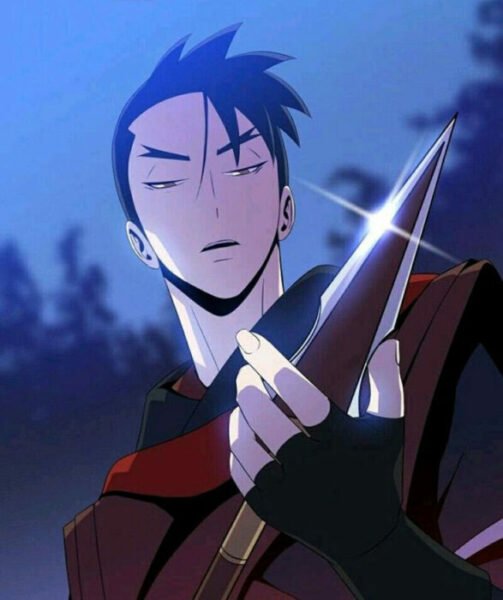 The Manhwa tells the story of a teenager who was awoken as an athlete after the world was plagued by creatures. He also became a group member in the guild of Heroes who was to save the world.
Kim Woo Jin was betrayed by the "Master" Messiah Guild's Hero who he believed would help save humanity. It turned out to be only a ruse.
After having died and returning time and time He has set a new target. He is determined to hunt down this so-called HERO.
Worth taking the time to read. It's a great revenge story. How the story is presented to us is very appealing because we experience the story from the eyes of the protagonist. The main character is clever and smart, which helps the story tremendously.
Related:

14+ Best Anime Where MC Is Betrayed (Ranked)
9. The Lord Of Coins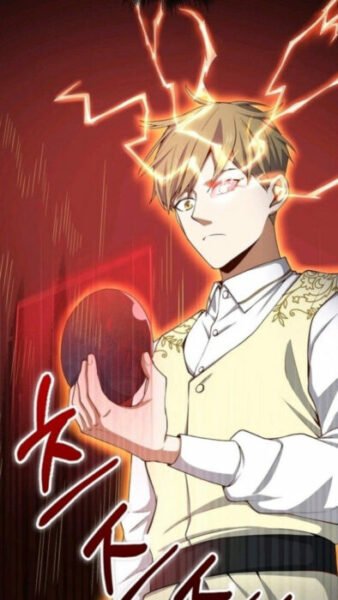 I enjoyed reading about this. I love the scene where he gets born again and is reborn as his former self.
That is seen frequently in manhwa, but this time it is within the Medieval World and it is very interesting. I enjoy the story and the artwork, but some characters seem a little off.
The series is interesting and different from other time-travel-related series, which is an important aspect to think about in deciding if you should watch this. The series also has the cheapest genre, which is quite unusual these days.
Recommended if you are searching for a manhwa where mc gets betrayed.
10. The Villainess Lives Again
Let's start with Fl. She's a woman who deserves the title of Villain because she is averse to basic human morals, and doesn't think about the people who are affected by her actions, so long as she achieves her goals.
However, what makes her stand out in her is the most rational and proficient tactician and politician I've seen in these types of tales. Each move she takes is thought-through.
For what the story is about, I will be aware that some viewers may be bored at times or struggle to comprehend the plot.
The story is filled with scandalous plots, tactics, and political disputes between nobles as well as the candidates for the throne.
The majority of the tale is focused on those aspects and not the sweet goofy moments however, for me, it was an absolute pleasure to read mainly because the political aspect felt realistic in comparison to another manhwa where mc gets betrayed.
11. The Soulless Duchess
When I first started reading the story, I wasn't too surprised. I was even worried that if I read hints from BL that it could be the main theme… However, as I continued to read the more enthralled I felt.
I'm surprised I'm enjoying it so very much since the romantic aspect of the story is ridiculous by the way it's idealistic however, that extreme romantic vibe is humorous at the final.
The storyline that is going on in the world and the way the main characters confront it isn't going anywhere and is a solid backbone.
The BL previously mentioned has a valid reason and can help to enhance the characters. Unrelenting romantic optimism could be a huge problem for many, however, in this instance, I didn't have an issue with it.
Overall a good manhwa where mc gets betrayed.
12. God Of Blackfield
The film has a particular place in my heart of mine. Manhwa is a story about one man who was named Kang Chan. Kang Chan was a member of the French Foreign Legion.
He was considered to be a threat since his name was, God of Blackfield.
But, in an assignment, the mission was sabotaged by his colleagues. Following his death, the body was reincarnated as his body as a teenager called Kang Chan. Deyymnnnn!!
Now, he's looking for revenge!! One of my favorite manhwa where mc gets betrayed.
Read Also – 16+ Best Manhwa To Read If You Like God Of Blackfield (Ranked)
13. From A Knight To A Lady
The story was excellent! Contrary to other stories of swapping bodies it is more real. The raw emotion of betrayal that the protagonist feels when she meets her killer is truly amazing. The people around her don't seem to appreciate her mental state since she's not smart.
However, I think her prideful and regal knighthood is perfectly depicted. We are left begging for revenge, while our protagonist is trying to reconcile with the situation. The real-life portrayal of the whole situation and the reactions of the characters is appealing.
The one thing I did not like was the speed at which the romance grew, but it's generally the same for all genres so it's impossible to change it. One of the best betrayal manhwa I have ever read.
14. Dungeons And Artifacts
It's about an explorer of dungeons(Mc) who is aiming at getting his revenge against the prince who betrayed him in a dungeon. The story develops quite well and the pacing is also good. The characters are also well-written.
This world is set up on fantasy land where human kingdoms, elves, and dwarves exist and so exist dungeons containing monsters with artifacts at its core.
Mc was able to get his hands on that exceptional artifact of the dungeon manhwa where mc gets betrayed.
This artifact helps him to get stronger by sucking mana from dead monsters and mana from other artifacts of dungeons so he grew stronger. It's a great manhwa to recommend to anyone who enjoys manhwa where mc gets betrayed.
15. There's No Use Hanging On
The plot follows the standard "I was betrayed by loved ones and family members in my first life, and I'm now going to get revenge in my 2nd" plot.
The story isn't only about preparing for one huge event where the protagonist will be able to claim her revenge, but about the various smaller steps required for her to take her revenge.
Contrary to other books on reincarnation that require 20-30 minutes to put the strategy into action. The MC plots immediately and utilizes the connections she has with others to help her get her situation under control.
The artwork is gorgeous and accurately depicts the emotions and emotions of certain scenes and characters. Overall, it's an 8/10 for me and I highly recommend it on the list of best manhwa where mc gets betrayed …. unless you want more uniqueness.
Related:

13+ Best Manga Where MC Gets Betrayed (Ranked)
Final Words
I hope you got what you were looking for because you have reached the end of the list of best manhwa where mc gets betrayed. It takes a lot of time just to research these names and put them here for you so a share is appreciated.
You can also follow us on social media.