I have read many manhwas but I can say that Infinite Leveling Murim is one of the best. The MC is too OP and the story is just fire.
MyAnimeGuru brings you an article on the Infinite Level Up In Murim Wiki. This article will contain all the information from credible sources.
It's a really excellent webcomic. I enjoy the video game, leveling up, and stats elements of this series, as well as the martial arts and historical settings.
Let's start our article without any more delay.
Synopsis Of Infinite Level Up In Murim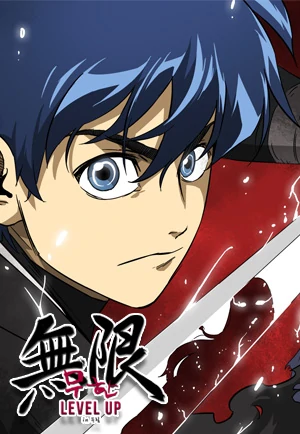 Yuseong Dan, who was killed in battle and left without dignity, is given the chance to become stronger through a strange mission and leveling up system.
But the challenges he must face appear to be increasing with each quest. Can he level up high enough to avoid the same unhappy outcome and develop into the capable hero he longs to be?
Murim's Infinite Level Up is a straightforward but intriguing plot. After passing away in reality, our MC character underwent reincarnation.
The purpose of our MC is clear. to become stronger and more durable than everyone else
The Time travel and Leveling system in Murim's Infinite Level Up likewise arises out of nowhere following reincarnation. There isn't any real retaliation other than for those that mistreated him.
This is not his main objective. He intends to be strong. Strong enough to never let the death of his loved ones.
He is fair and honest, but not to the point of being stupid. He isn't very cunning or evil, but that isn't crucial to the plot.
Some Stats Of The Manhwa
Alternate Names
Infinite Leveling: Murim, Unlimited Level-ups in Murim
Genre
Action, Comedy, Fantasy
Status
Ongoing
Author
Gonbung
Illustrator
Jinwoo Kim
Content Rating
Webtoon suitable for all ages
Publishing
Release Day
Thursday
Publisher
Naver Series
English Publisher
LINE Webtoon
| | |
| --- | --- |
| Ratings | 9.60/10 |
| Number Of Episodes | 76 (Ongoing) |
| New Chapter Frequency | 1/Week |
| Latest Episode | Ep. 76 On Oct 12 |
Characters In Infinite Level Up In Murim
Let's talk about the main character in this manhwa.
Yuseong Dan (MC)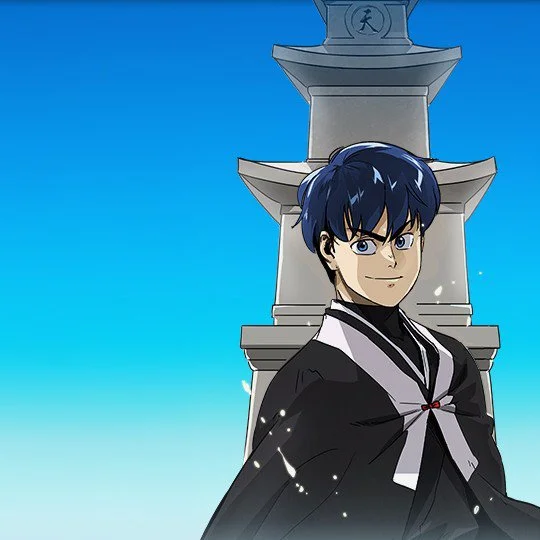 Yuseong Dan is the protagonist of the Infinite Level Up In Murim (Infinite Leveling: Murim) manhwa. Although MC occasionally acts foolish and immaturely, it is tolerable.
The system doesn't feel overwhelming since he tries to discover secrets using his prior knowledge rather than relying on opportunities that come his way.
Side Characters
The main trio is really endearing, the characters are excellent, and they have a nice amount of personality development. So far, I haven't noticed any inconsistencies.
Additionally, there is a very good underlying romance storyline that I find to be quite enjoyable. Due to the side characters, the world appears large and complex and has a very human feel to it.
Aside from a few evil foes, the villains have all been in the moral grey area; yet, most of them are eliminated in satisfying ways.
My Review Of Infinite Level Up In Murim
It has a fantastic plot so far, engaging characters, and a cleverly developed world. The pace is pleasant, if not a little slow—in a good way.
It simply gets better and better. Even though the game system is powerful, it follows the very realistic "work hard, gains hard" tenet.
There haven't been any unexpected increases in strength so far, and it still seems quite gratifying and balanced.
The plot is set up like a standard murim adventure, but it progresses in a more realistic way; it isn't wild.
The fights make sense and flow well, and there are some pretty good character designs and set pieces to view along the way.
The art is nice, and it gets better as the story progresses and the chapters lengthen (which is awesome considering most manhwas do short chapters to milk more money out of you).
Overall this story is awesome, somewhat unique, and one of the best murim stories out there. I strongly recommend it.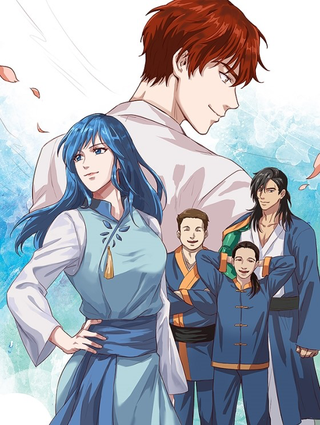 I heartily recommend this if you enjoy zero-to-hero stories with a little humor and occasionally serious undertones. It's a lot of fun, I assure you!
Final Words
So, that was all for our article on the Infinite Level Up In Murim Wiki. We tried providing reliable information from verified sources. I hope you liked it.
If you want to follow us on social media then here are the links.