I'm The Main Character's Child is a Fantasy-Drama manhwa and webtoon which is too cute.
MyAnimeGuru brings you an article on I'm The Main Character's Child Spoilers which will uncover every secret to this manhwa.
Spoilers for this manhwa have been curated by the fans and readers of the manhwa which is why you don't need to worry about anything at all.
Let's get started with I'm The Main Character's Child Spoilers.
Synopsis Of I'm The Main Character's Child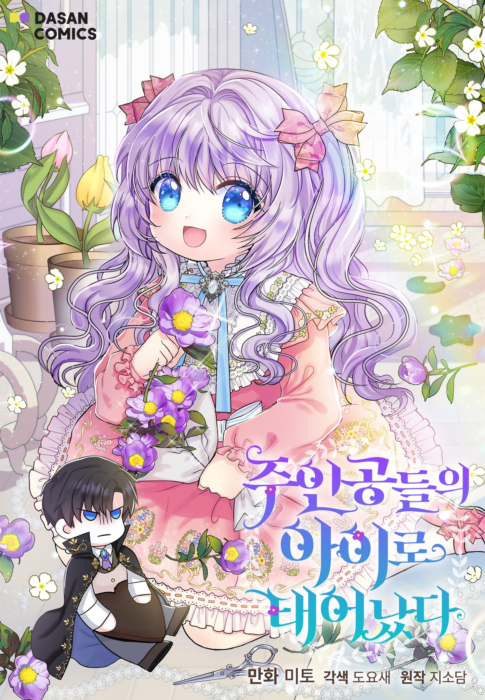 One day, young Emiliette, who was bullied by her servants, suddenly recalls memories of her past life.
She had been reincarnated into a book she had read in her previous life, as a child of the main characters. Three years after the ending of the novel, her mother died while giving birth to Emiliette, leaving her father unattended with only his daughter left.
'I can't keep living like this!'
After the news of my father's return came out, I decided to change the situation, but…
"Why is that thing in front of my eyes?"
– The first meeting I was looking forward to, ends with only a cold glare.
'…but I can't give up!'
Frequent encounters.
"Hewwo Papa! Papa, where are you going?"
Attacking with presents.
"Papa~ I'll give you this. It's a gift. Let's be close friends from now on. I'll come every day!"
Compliments!
"Ah! It's so bright~ I can't get close to Papa because he's shining."
But something's wrong.
Even though he replies to everything I ask, his answers are…
"The office."
"You've brought something useless again."
– Yet you kept the useless thing.
"…shut up."
He's especially shy about compliments. Does he hate me?
Spoilers – How To Hide The Emperor's Child
I'm The Main Character's Child Spoilers
Let's start with I'm The Main Character's Child spoilers.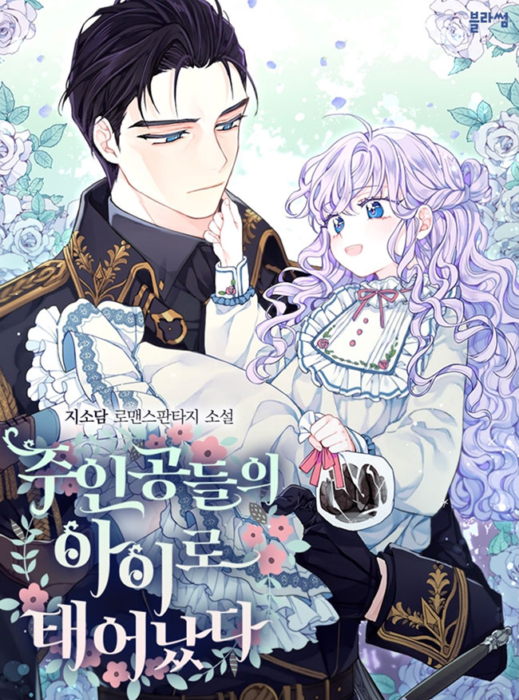 Chapter 71
"How do you look, Alvin? Do you think this is enough for me to appear like an esquire?"
"Yes! I can feel the energy of a very strong swordsman."
It was fun to do all kinds of fun things while swinging my sword around the ground for training on one side of the gym.
A devoted swordsmanship instructor, Elvin gave her a straight blow and was applauded by her.
"Is not it? Doesn't it make sense to compare you with your father?"
"Aren't you going to become a magic swordsman in the footsteps of the Duke?"
I felt so pampered after the baptism of praise I smiled, shook my hands, and smiled.
"You are doing well. Are you constantly making jokes similar to this?"
"Ah, what a pleasant surprise. Dad!"
The person who upset the warm atmosphere was moving in this direction.
Being in comfortable clothing during his training, he appeared to have completed his task.
I ran up to Cardin in a flash and stopped in front of him. She then changed her gaze and was looking up.
The thought of needing to cut off my neck when I've increased in size over the years was sad.
It was still worthwhile to eat well and train for the past four years.
In the process, it increased to that it reached the region of Cardin's abdomen.
Cardin's eyes, towards me, uninterested.
When you look at his face, it appears that there's something else he dislikes.
"Why do you look exactly like that? Dad."
Another thing that is growing is the mouth's structure which is now able to be spoken repeatedly and again.
In the years since childhood, being a child with no development and needing to be attentive every time I spoke, he has evolved into an adult who can speak any language.
"Your form is plausible for a subject that has not yet been freed from the wooden sword."
"huh. what kind of bullshit? How nice it would be if you just compliment me like Elvin. Right, Alvin?"
"ha ha ha… … ."
As he sat in Cardin's gaze, Elvin only smiled.
"The sword is still far away from you, so put it back in its place."
"Shit."
She was aware of that, even if she wasn't saying that she didn't hesitate to say it.
She thought that this was a chance to not had Cardin and they'd get caught immediately.
"I tried to stop. This is when we take a trip to The Tower."
"Right. Then I will take you."
She sat down in dismay and she said softly that Cardin was looking at me that way and was very sorry.
"yes. I'll just change my clothes and come."
I smiled and I went to my bedroom to set up my room.
"Wait a minute, Princess."
The time for the appointment was nearing, I got set up and left the room however, a nanny came after me in the back.
"yes?"
"There are fewer laces here. There's indeed nothing changed since my time as a little."
"Yeah, hehe. You have a nanny."
After a while, she's been playing with her Nanny. The nanny tugged on her smile while she tinted my clothes.
The lines in her hands which reveal the marks of her age were more severe than they were four years ago.
There are a lot of people around her who never get old, and so when she was observing her nanny in the same way as this, she was able to be able to see that she was getting older.
"I will be back."
I looked at her nanny with a smile and I left her room.
As I left through the gates, Cardin was waiting next to the carriage.
"Dad."
"Ride."
Cardin opened the door of his carriage and handed him his hands.
The driver in the area seemed to be uneasy.
He was surprised to be able to see Cardin taking on the task he was required to do.
"Do not depart."
"Yes, yep!"
Coachman lifted by the words of Cardin and started to steer the carriage.
I had a chat with Cardin as I rode the carriage and I mentioned an interesting story I'd read about.
"Dad. I heard some interesting rumors these days. Aren't you curious?"
"I will listen."
His head turned in this direction as if were attracted.
"It's the perfect day for a walk.'
After snoring a few times I continued to talk in a quiet conversation.
"I guess I have a new brother that I don't even know about."
"… … What?"
"These days, there are rumors that there seems to be a hidden Confucius of Bardion."
After I had finished my sentences, I laughed when I saw Cardin who was asking me the question, her mouth wide like she was in awe.
The truth was I learned from watching the stories told by the younger maids living in the mansion.
After hearing the rumor, I instantly understood why the rumor had been propagated.
This is due to Confucius' appearance Confucius mentioned by the legend was similar to Fei.
"under."
When I revealed the truth about the rumor Cardin exhaled in shock.
"And there it is."
Two rumors circulated this week about The Duke of Bardion.
"Are there any other rumors like that?"
"yes."
"What?"
"Ad and I are getting engaged soon."
Quad Duck.
A window on the frame which was in the grasp of Cardin's snares shattered into dust.
after me, I asked, "Isn't it really funny?" He asked permission and what he got back was a furious look.
"Leave it as it is, you're just talking about it… … ."
It was dark and threatening. Cardin I hadn't seen for quite some time was slowly spreading out from the floor.
A scared cry of her horse was heard outside.
"Uh, uh. What's the matter with these people all at once?"
Then came an announcement from the head coach who displayed a look of embarrassment.
She said she shook her head, tilting her head to respond to a response that was different from what she expected to be laughing at the same time.
"Isn't it amusing? I just said it to have amusement… … ."
"Not at all. How dare she spread such nonsense against Bardion… … ."
Cardin murmured in sorrow, saying that the mess must be cleaned up as soon as possible.
"Well, it has arrived."
A coachman who only got his horses to calm was able to announce that he was at his destination.
The carriage door was opened and I leaped out.
"Emeliet."
In that instant, I shifted my attention to answer the phone of Cardin who was lying down behind my back.
Cardin, had an expression of seriousness on his face, accompanied by a smile was able to open his mouth.
"Neither does it."
"yes?"
"Neither of the rumors."
Cardin sat on the back of the coach and was illuminated with blue eyes. He then returned to the palace of the Duke.
He is faced with a problem that he must take care of urgently.
"You look busy… … ."
He was not able to hide his sadness since he was taking note of the work that accumulated after an amount of rest.
I wanted to help share the burden of Cardin as quickly as I can.
Therefore, I chose to take managerial administration and territorial management with Deska. Deska soon.
I'm feeling a bit old to be my age however there is no misinterpretation about the contents of the course.
"Oh, I'm late."
Contemplating that her meeting with teacher Teto was up quickly, she opened the door to the tower.
It was difficult to walk even the threshold of the lab without teacher Teto or Cardin along with them However, now it's no longer the case.
Once I was proficient in formula magic I was able to be able to move independently.
When she remembered the exact location of the Teto-sensei laboratory that had magical powers, and then swarmed the door, the area that was in front of her was instantly transformed.
It was now where the Duke was accustomed to the next time.
"Ah, Princess! You're here."
"Hello. Wow, what is that?"
Teacher Teto who greeted me was wearing shiny black armor.
From the first look, the shoulders of Teto-sensei with armor that appeared hard and massive were a tonne large.
"Haha, This is the new armor we're working on. I was just wearing additional magic to ensure that it can withstand any kind of shock."
"You look very strong."
"sure. I made it once with leftover leather from the ballroom that was used as research material."
Teacher Teto removed her armor and told her to.
In the back of my mind, I could see black leather piles up on the other side of the laboratory.
"Why are there so many ballroom hides all of a sudden?"
"About 4 or five years after the initial subjugation, ballrooms begin to expand. There are often intrusions from the mountains into the interior of the hotel."
She said that certain corpses from the ballrooms killed in the hands of wizards and priests who were stationed in the ballrooms would be sent to Towers and shrines for study.
Teto stated that she was thrilled that the amount of ballrooms that have invaded her home has drastically decreased since she erected a huge wall around her high mountain range that she built about four months ago."Of course, it's useless in the absence of the solution that is fundamental, and cutting down on the number of subjugations is a major improvement."
'but. I've been told that the subjugation group was formed every 4 to 5 years for the longest.'
Cardin was still living in the Islands when I was only ten years old.
It could not have been luckier.
If a solution is not identified in the manner Teto stated that it would be, a subjugation group will eventually be created in the future.
I thought of a plan in the dark to be a part of the subjugation team that was essential.
If there came a day when I was able to freely utilize my power I was certain it would prove to be a huge help.
"Now, shall we start class today?"
"yes!"
But, of course, it was an idea for the future, one that I was the only one to know about.
***
After the class that was so fun taught by Teacher Teto was finished I headed over towards the Imperial Library to meet Fay.
Recently, Fay has been taking an afternoon nap.
She was at Fei's Imperial Library, Fei's regular place to nap.
There were just two or three people inside the vast library. It was the perfect spot to relax.
I stepped out into the classic historical books.
If you look a little deeper inside you will discover the library of a fairy tale.
In the background, the area in which the sun shattered into pieces was where Fay's reserved seat was.
"have."
Silky black hair flitted across her shoulders.
"I was sure that my baby angel had been asleep the day.'
Just before my own eyes, a grown-up angel, though it was not a tiny angel sleeps quietly.
As time passed, Fay, who turned 13 in January, began to appear sexier and sexier.
Her cheeks softened and were slimmer and her cat-like eyes became more appealing as she got older.
There were maids that themselves served me to go to Fay who wanted to play the role of a duke.
"Well… … . Riel?"
Then her eyes that were closed were opened, revealing the gold eyes that were tucked in.
Final Words
That was all for our article on I'm The Main Character's Child Spoilers and I hope you liked it.
Let us know in the comments and if you want to request any article then you can do so on our social media too.