I've read a lot of manhwas where the main character rules a martial arts playground and there is cultivation, but I have to admit that this didn't disappoint me at all.
MyAnimeGuru brings you the I'm An Evil God Wiki. It features a fantastic tale that creatively played with teleportation and "origin points," as well as characters that naturally fit together.
The main character's ability to go to other realms and aid those in need drew my attention, and the various stories it provides make you laugh and cry.
Synopsis Of I'm An Evil God
The tale of Xie Yan, a stunningly attractive man who, after changing forms, ended up in the hands of lovely women who lusted for his body.
He visited innumerable worlds in his quest to avert dual–cultivation death. Compared to another manhua that is related to cultivation plots, this one is truly a hidden gem.
There is a clever, devious isekaid MC who rises to the head of the cult from a reborn sex slave using his system hacks which consume origin points in its unique plot.
Additionally, he traverses other domains in search of new cultivation methods. He is a cool, astute, and badass MC. The supporting cast members are equally well–written and well-developed.
Characters Of I'm An Evil God
Let's talk about the main characters for I'm An Evil God Wiki.
Xie Yan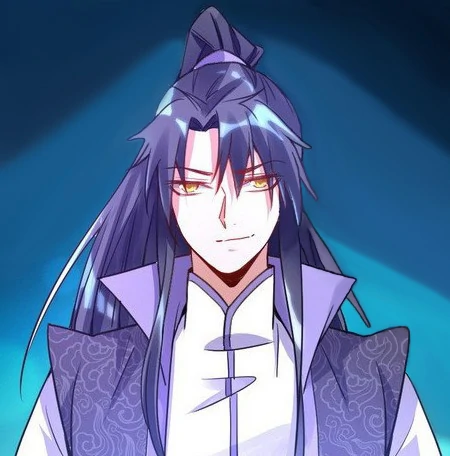 The protagonist in the I'm An Evil God manhua is Xie Yan. He was transported from Earth to a world of martial arts and cultivation.
His method allows him to efficiently develop by triggering emotions in others and also allows him to go to other worlds where he is tasked with completing tasks in exchange for rewards.
Xie Yan is a smart and cunning man with great skills. He despises bullying and, if provoked, would bully others. He has made it his goal to become a master of as many martial arts as he can since he started training.
Despite being strange and unexpected, Xie Yan is a trustworthy individual. He is family-oriented and never hurts the weak.
Xie Daoyun describes Xie Yan as a confident individual without malice.
Qin Xinci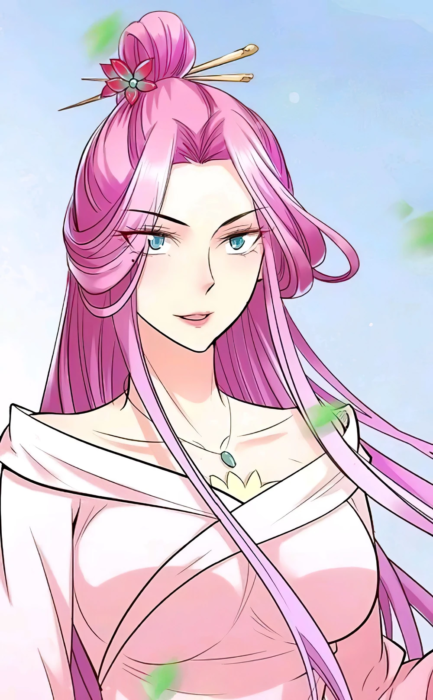 The matriarch Yu Hongyan's former direct disciple and current fourth Elder of the Mo Qing Sect, Qin Xinci is also a member of the Five Beauties and Five Princes.
Xie Yan was enticed by Qin Xinci at the beginning of the narrative for his Virtuous Body, and she then started to covertly drain his life force to support her cultivation.
Due to the excessive sexual experiences, Xie Yan almost perished, but after merging with Xie Yan from Earth, he was able to free himself from her control.
Yu Hongyan
The former Mo Qing Sect matriarch's disciple was Yu Hongyan in the past. Prior to Yu Hongyan becoming the new matriarch, the cult was in upheaval due to the matriarch's untimely death.
Since then, Yu Hongyan has angered the Great Elder Wu Lingxian, the older martial sister of her master, who accuses her of stealing her rightful position.
Yu Hongyan eventually chose Qin Xinci to be her direct disciple. The matriarch had suffered numerous internal wounds and had been ailing for a very long time before she met Xie Yan.
She hid from everyone the full extent of her wounds, which led to a fall in her authority within the Mo Qing Sect.
Yan Ruyu
Yan Ruyu is from the city of Yudu. She possessed a unique Pure Yin Body at birth. One of the nine great demonic sects that specialized in ghost methods, the Chongling Dao, was eventually where she enrolled.
Before the current plan, Yan Ruyu had a brief encounter with Ge Huaiyu of the Xin Mo Sect. The two unearthed three martial arts that their late founder, Kong Kong, had left behind in a hidden cave in Yudu.
Yan Ruyu claimed the Five Elements Escape, whereas Ge Huaiyu claimed the Mantra of Formlessness and the Mantra of Disguise.
Shangguan Yan
Shangguan Yan was a successor of the Heavenly Whale Dominating Fist and a major ally during Xie Yan's mission to Ba Quan.
She and her younger sister, Shangguan Yao, are currently merged with the Evil God, Ava.
Xie Daoyun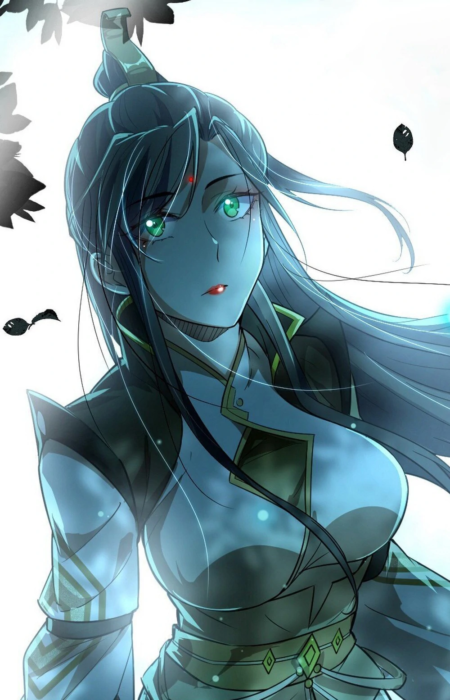 Xie Daoyun, the most distinguished righteous practitioner of her generation, is renowned for killing numerous criminal demonic practitioners.
She is searching for a saint who will lead the Righteous and Demonic sects since she is a descendant of Fan Xinzhai, who was a reborn saint.
Ji Changwu claims that Xie Daoyun has traveled widely across the Han Empire with other young martial artists, though Ji Yuntao, the Gentle Dignified Prince, has spent the most time with her.
Evil God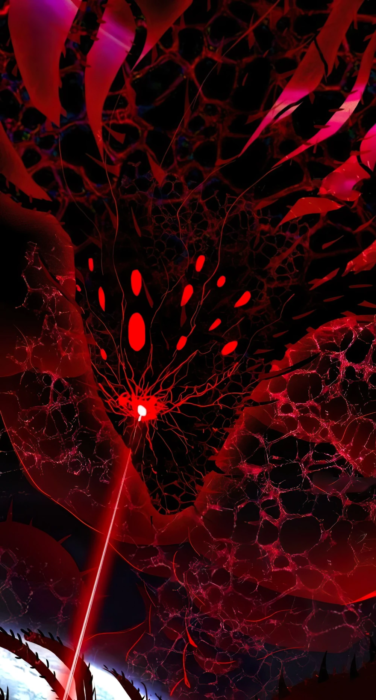 The universe's most perilous being is the Evil God. They might have a crushing influence with their gloomy presence.
The deity is free to take any shape they choose. They may dwarf entire planets with their black, spiny tentacles that have red accents.
The deity has the ability to use the Power Of The Evil God on a large scale, instantly consuming all life on a planet. This entity has the power to bend reality whichever they like.
A strong-willed human can be completely corrupted by their strength, turning them into an infernal being with homicidal mania.
Wei Rudao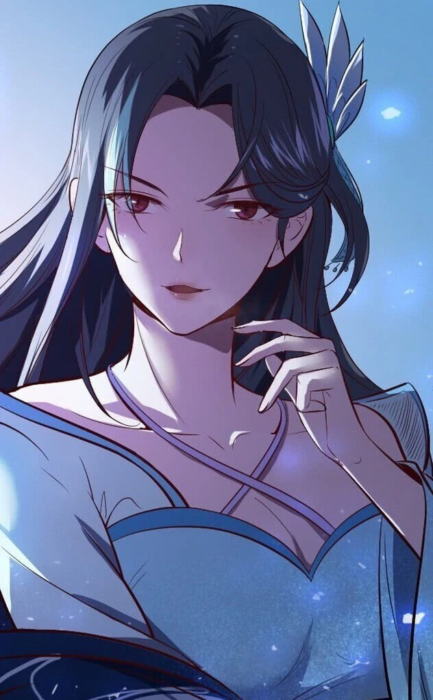 Wei Rudao, a covert operative for Dang Hongchen of the Blissful Temple, was the fourth Elder of the Mo Qing Sect.
Wei Rudao ingested poison when the Blissful Temple was vanquished and asked Yu Hongyan to quickly end her life.
Hua Nongyue
During Xie Yan's expedition to the planet of Qun Xiong, Hua Nongyue serves as the secondary adversary.
Hua Nongyue, who was regarded as the most attractive woman, was well known for her promiscuity, infidelity, and contempt towards Xie Yan.
I'm An Evil God Episodes Information
There are 294 Chapters of I'm An Evil God.
The new chapter releases every 2-4 days.
Review Of I'm An Evil God Wiki
The topic of an MC dying, being reincarnated, and having a system isn't new, and I've read better stories with similar topics, but there's still something about this manhwa that just draws me in to read it.
It does have a lot of reading in it, and I personally think that it's really hard to understand for a couple of reasons, including the fact that they use the third person a lot and because they do so frequently. I would suggest it if you enjoy these kinds of tales.
Final Words
That's all for our article on the I'm An Evil God Wiki. If you want to read more wiki on MyAnimeGuru then head over to the category page.
You can comment down your views on this below. You can follow us on social media too.