I'm A Villainess But I Became A Mother is quite a good manhwa and the story is intriguing.
MyAnimeGuru brings you an article on I'm A Villainess But I Became A Mother Spoilers for those who can't wait to read the ending.
So, without any further ado let's get started with our article.
Synopsis Of I'm A Villainess But I Became A Mother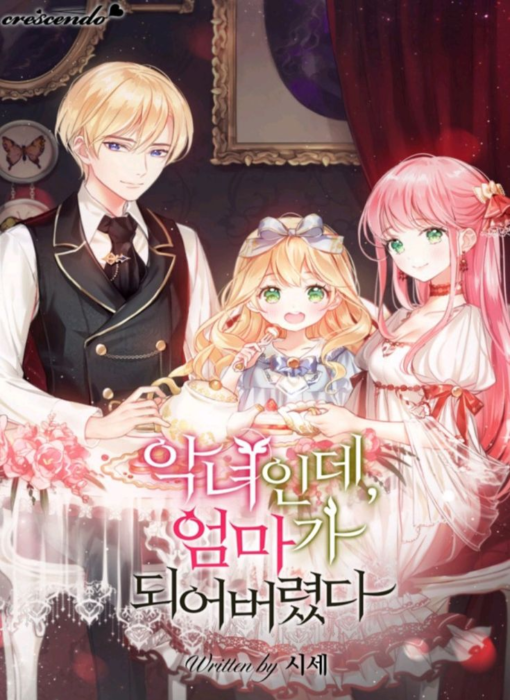 I am a Villainess, but I became a Mother manhwa. The Villainess Became a Mother, I must leave him before he betrays me!
Calix, let's end this marriage.
Loure: "You can't run from me.
Even though he may choose another woman, why does he still haunt me? There was also the unplanned turn of events in Calix's pregnancy…
I had the fleeting hope that I would live happily every day. Worse, Calix was caught kissing another woman one day.
I decided to protect the baby in my stomach and embarked on a long journey unaware of Calix's newfound obsession with irrationality.
I'm A Villainess But I Became A Mother Spoilers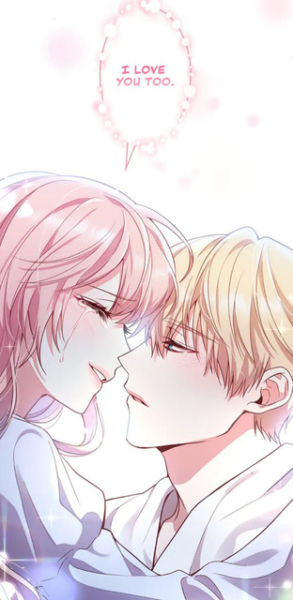 The male lead… He's yandere
Events Until The Early Hours Of the Morning
Carlix/Calix is truly obsessive. After the death of his parents, he saw Laure as the only light in his life. He seemed kind and gentle, but he was not his true self.
He often thought of locking her up and chaining her to make sure no one could get to her.
Although he thought he was not interested in women, Laure could make him feel more sexually active.

He waited patiently for Laure's marriageable age. The nobles saw their engagement as a political marriage since they were not seen together in public.
Carlix kept his distance because he couldn't control himself. He was disgusted by 9/10 men who would flirt with Laure. 
He proposed to have the night. He wanted her to be his all and he thinks they'll get married anyways.
After The Night, Running Away
After the night, Laure distances herself. Carlix is upset and tries to confront her. After some time she discovers that she is pregnant.
She witnessed Saint & ML smear her in the palace. She was called Saint. ML was stunned and didn't know what had just happened.
FL was astonished at the scene and misunderstood it. She believed that everything was going according to plan. Saintess was an annoyance to Carlix.
She tried to seduce Carlix but failed. FL flees with wizard/magician Alice. Carlix saw her get on the train. He bangs on his train window like a madman.
He loved Laure most. He couldn't understand her leaving. It's been seven years. Letizia was born to Laura. Letizia can communicate with angels, according to reports.
Laura is a 'fake' marriage to Will Osborn, Rose (her pseudonym). Alice is related to Osborns. Osborns have no descendants. Will is ineligible.
Both parties will benefit from this marriage. Will is drawn to her but FL doesn't share his feelings.
I didn't mention the possible cause of the misunderstanding. Their marriage was fake. They did not have a husband-wife relationship.
After 7 Years, The Reunion
Alice wrote a letter to Carlix, revealing the location of Laura. He has been looking for her like a madman all these years. He is in a sad state.
He isn't able to eat or sleep because it would be a waste if Laure's news comes at that moment. He finds her at the spot he went to.
Laura tries again to flee but is captured. Carlix is crying. Why did she flee? Does she not trust him? Laure tries calm Carlix, who is severely depressed.
She couldn't have imagined that he would be so hurt.
About FL
FL does not confirm facts. Because she is traumatized. Since she was a little girl, she has had nightmares.
She was more disturbed by the appearance of the saint. TBH, her nightmares were vividly recalled in her mind. She was even burned to death.
It's not hard to understand why she would panic. It would have been less distressing if there had been some communication between the leads.
KR Timeline (FL-Seah)
FL was from a poor background. Her mother was a maid. Her father died in a car accident. Chairman Jin was intoxicated.
Jin was able to financially help them get out of their guilt. FL was bullied throughout her school years. Seah, the daughter of the Chairman, was the primary cause of her misery.
The Jins went bankrupt one day. Seah was also there that day. FL tried to get at her after they argued. FL was working and she was finishing college.
She was a novelist and was about to release "Under the Shadows of the White Tree". Seah believed she was inciting her when she quit becoming a model. They argued and then left.
FL's friend Sujeong texted FL after a day asking if she had heard about Seah. FL was shocked to learn that Seah had committed suicide.
FL felt guilty for her words. She also remembered that she was sometimes kind to FL.
The terrible memories kept coming back. She was preoccupied and had an accident that resulted in her death.
Possession-Regression Of Seah & FL
Seah was reincarnated in the form of a vessel for the shadow God (demon, dark god). The Shadow God hated mankind.
FL was the vessel of light God (?). There was also mention of God Aster's future prediction. Both had a key.
FL was killed by the Holy Spirit, who used all its strength to reverse the clock. Periastera (?) was God's agent.
She was so upset at having wasted her life, Periastera (God's agent) FL realized that the scenes in her timeline were from "Under shadows of White Tree", the book she had written.
It's regression + possession. FL saves the day.
Seah's Ending
God of Shadows was created out of hatred and malice. The battle between good and evil would not end. Seah & Laure would also continue to fight.
To break the vicious cycle, they decide to forgive one another. Seah was not saved by it. Seven spears killed the shadow, God.
Seah's body is crumbling. The bodies of the people who died were brought back to life. Seah's soul was broken. Her soul was not evil.
Letti assured FL that Seah's soul could be restored in the future. FL's key becomes the key to Heaven.
Does Leticia disappear
Letti is saved somehow, but she ends up getting divorced. She went to the sacred or white tree (I don't remember if she disappeared or died).
Good news! Leticia is back from the world tree and is reunited with Laure Carlix. Both were crying in joy, and Leticia called them crybabies.
She didn't want death, but I can't recall correctly. She believed that no matter what she did, everything would go according to plan.
Laure had a one-night stand with ML in the tale & it also happened. She was even freaked out. ML tried to visit her. He was denied an audience.
Alice was told by ML that ML was crazy searching for her. Alice was forced to go. Because of Laure's safety, she decides to disclose this. Alice eventually meets Allen (ML's friend).
ML can also be twisted. He maintained an innocent façade in front of FL all the time. He was a child when he met Laure. She burst into tears as she recalled childhood memories.
This was a new reaction for him. His charm is irresistible. Slowly, he becomes addicted to her innocence.
This could have been so much shorter, I thought. The middle section felt very filler-like. It would be possible to reduce the number of chapters by half.
My Review On I'm A Villainess But I Became A Mother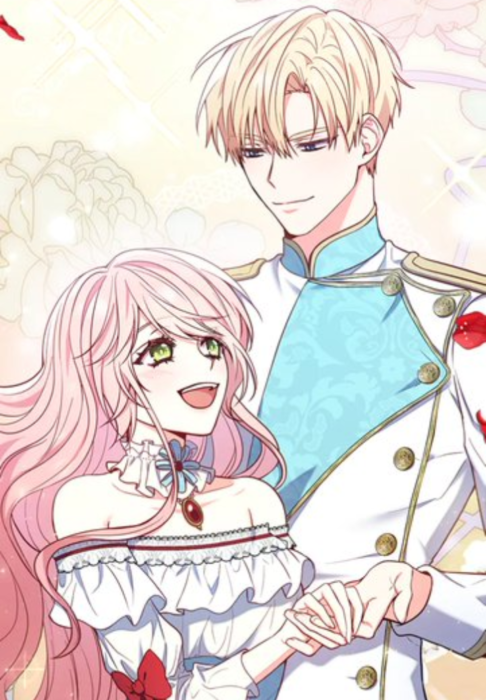 It appeared a little rushed. Actually a lot.
We find the MC's frustration with the ML sticking to her position even more frustrating because we are unable to fully see why she continues to believe that the world is merely a fictional story that cannot be changed.
I think they did it that way so we could get to the child's segment more quickly. Not to my taste, to be honest.
Why the ML falls head over heels for the MC but not the OG baffles me. The plot doesn't care to explain how they differ; instead, it keeps saying that she ended up acting like the OG and falling for the ML too, so???
Regarding the other characters, as well as the tale thus far, I have nothing to add.
The truth is that they should have had their happily ever after from the beginning, and the author's attempts to obstruct them only served to irritate me to the point where I stopped reading the novel.
Final Words
So, I think that was all for our article on I'm A Villainess But I Became A Mother Spoilers.
I hope you liked the article and if you did then do share your views in the comments and share this article on social media too.