Crazy princess Renia( Mad Princess Renia) is the name of a story written and created by Asura Lin. It is a really good novel.
Today MyAnimeGuru brings you an article on Crazy Princess Renia Spoilers. The spoilers will be taken from verified sources and they will be linked too.
So, without wasting any time let's get started with Crazy Princess Renia Spoilers.
Introduction Of Crazy Princess Renia
"Princess Renia has an attractive appearance, with long blonde locks and deep green eyes. The only princess from the kingdom of the Fontiano Empire. A social circle flower is considered to be a model for women.
The main male protagonist, Clovis Zenoff is a character who no one will ever be able to challenge the protagonist's male character since the character doesn't have any faults.
The female character was in love and they had an intimate romance in their earlier life but a string of tragic events resulted in the untimely deaths of both.
The female protagonist returns and the cliche is that she doesn't want to suffer the same fate and her only choice is to avoid the male protagonist and turn him off.
You can expect a serious political novel that is not a sweet love story.
Synopsis Of Crazy Princess Renia
Renia is the princess of the Fontiano Empire, often known as Crazy Princess Renia or Mad Princess Lenia. After she wed Duke Clovis Zenov, her earlier days of happiness were now over.
Renia Zenov protested, "I'm innocent, I swear to god I never wanted to harm my loving husband!" The reality was like hell, nothing altered even if she screamed in anguish.
Now that death is the only option left for her, she stuck the knife into the back of her head to put everything behind her and find a place to rest in the arms of God.
God, however, disregarded and rejected her final request. The best day of her life was her 18th birthday. Returned were recollections marked by blood.
She is compelled to pose as an innocent person and wed a guy who will die for her. "I'll pull it down and fix it all. Play into their hands, to fix my past. And most importantly, don't marry Clovis."
Crazy Princess Renia Spoiler: Lenia
Let's start with the spoilers for Crazy Princess Renia Spoiler: Lenia.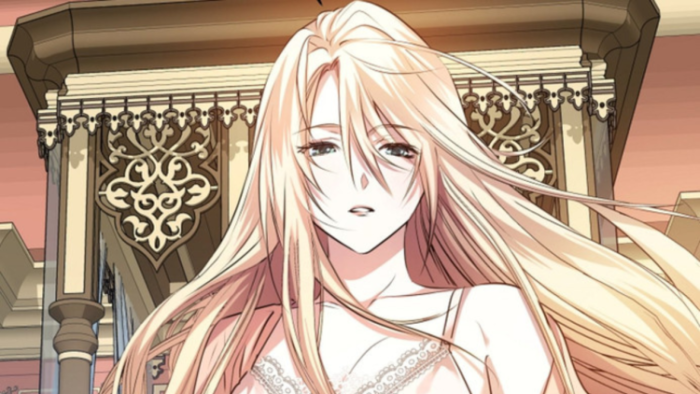 Before Regression
Marriage is essential for an effective relationship with The Cristiano Empire. Once the word has been spread, Clovis Zenoff is seeking an heir. His dad, Prince William of Fontiano is the first to arrive.
Get married and listen.
When she meets Clovis whom she has first met on Sentiere Road Gate, she feels her heart shake so strongly that her face is red, and she's in love with Clovis immediately upon first seeing him.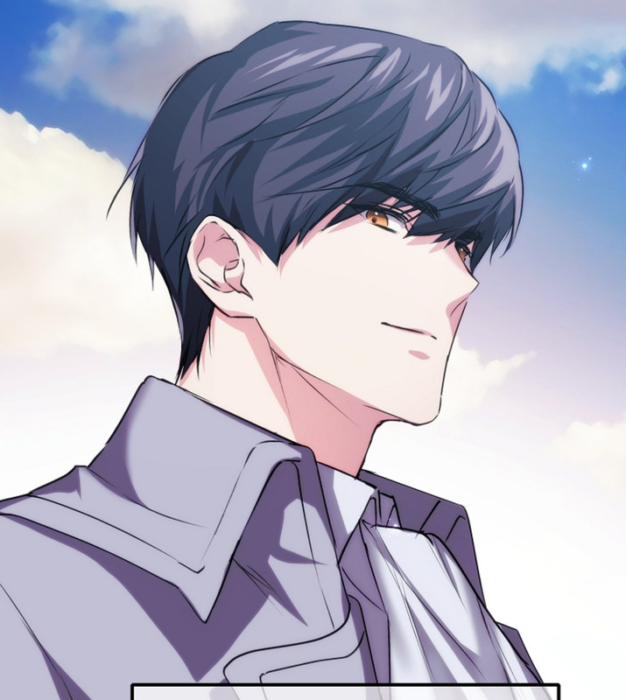 She is a lover of Clovis but isn't able to receive love because she doesn't feel love for herself. She's alone throughout her time as Clovis's wife.
For a half-year before the day Clovis passes away, they are content to share the other's feelings, and also to care and love for each other.
Fontiano's sole prince and brother "Ludwig Alesduby," the only prince of Fontiano, is the one who informs Clovis that he needs to urgently meet Cloris.
Instead of trying to convince Clovis that he would take the guards along, he compelled him to take the chocolate Ludwig had given me, telling me that it was sweet.
Because of the ingredients in the chocolate, Clovis is unable to keep her sword in the right position. He says that if there's another life after death, it's me and he is buried in her arms, without resuming his declarations.
Clovis was executed as the murderer of Duke Zenov. Clovis claimed she was not guilty but nobody believed her. The baby dies in the womb.
People who claimed to love me used me for their gain and Clovis was killed. Fontiano Empire was snatched away by Diorens and then reverted to a kingdom.
It was my belief in God and pleaded for my life when I was near death but God did not respond to my plea. God was the one who told me to not give him forgiveness and handed me a knife to die.
Thank you for making this happen. She then stabs herself with a blade at the neck's nape to kill herself. Clovis is adamant to see him in the next lifetime. However, he does not want to see her again.
Crazy Princess Renia Spoiler Continue in the after-regression.
After Regression
She reaches her 18th birthday with the awful memories of her previous life still intact.
She has tried to die several times to conceal this incredible fact, but she can survive and does not die due to the people around her.
The memory of Clovis's death, and the thousands of innocent people who perished because of her crying in pain.
It's spread across the capital and is known as"Mad Princess".
Crazy Princess Renia Spoiler: Clovis Zenoff
Let's start with the spoilers for Crazy Princess Renia Spoiler: Clovis Zenoff.
Before Regression
My brother's older brother, the Emperor dislikes me for having all the things he doesn't, but is adamant about me.
Employs hidden methods to continuously make him fear for his life, and tells my young Prince Dionald to respect his crown. Prince Dionald to be nice to him.
Create hatred. The aim is to be away from Hwang as well as his Crown Prince. He would like to pretend that the Crown Prince is trying to do exactly that.
There is no benefit for himself if he is married to the princess of Fontiano's, Lenia Alesduby.
However, the wedding to Lenia serves as a reason to get away from the gaze of the Emperor as well as the prince. They are married.
He is cold to other people however he tries to be nice toward Lenia.
The Emperor was killed on the throne, he pleaded with himself asking me to go to the grave to honor the crown prince however, he refused.
Reports circulated that he was attempting to overthrow the current Emperor, by murdering the Emperor currently in power with a myriad of achievements.
As the disease spreads as it spreads, the prince starts to display total hostility and hatred towards himself and the aristocratic community is split.
In the wake of the chocolate Lenia gave him, he could not keep his sword in the right position and left a message for Lenia that we would see once more in the coming and he passed away in the arms of Lenia.
In the wake of his demise, Cristiano's empire is destroyed through Diorens.
Crazy Princess Renia Spoiler continues after regression.
After Regression
As a child, Lenia existed in my scattered memories since the very beginning. I wasn't aware that I was watching him.
However, at certain points, he was immortalized with a series of memories and fantasies.
Be aware that you are worried about whether she's living with someone she does not recognize in her mind or whether she's insane.
She feels frustrated that her hopes are slipping away from the daily routine of her life.
I haven't found Lenia regardless of how hard I look for female portraits of women and stir up the world and think that if I'm searching for Lenia I'll be bored and ignore it.
To establish an economic system that was market-based that extended across the entire empire, he secretly reached the aristocrats of the small kingdoms that bordered it so that could be invited to the imperial and imperial gatherings and events as if seeking to overthrow the Emperor.
It is moving slowly, in silence, without the Emperor and it moves slowly without the Emperor and the Crown Prince as it would be drawing.
The moment he learned that the story he believed was untrue in his mind and it was a secret affair with Lenia who was believed to be a mad girl.
She was a part of the entire empire, and the woman that he was imagining was Lenny. He visits the Kingdom of Fontiano to see whether he's right.
He walked return and then to her back to Rose Palace without anyone noticing. He observed Lenia sitting on the railing.
Once I'm certain that I'm a real person in my dreams I smile for no reason that I can overlook the fact that it's an event that the Emperor is certain to arrange.
Lenia shouts from the fear of her life, not just embarrassment. I took a trip to see what was at the very top as well as the lowest point of port Dion in Loud.
I was planning to wed Lenia who was thought of as a crazy queen therefore I went to The Kingdom of Fontiano and visited Milton Street.
Final Words
That was all for our article on Crazy Princess Renia Spoilers. I hope you liked the article and if you did then do let us know your views in the comments.
Source – Naver
You can also follow us on social media too.
FAQ
Who is Princess Renia?
Renia is the princess of the Fontiano Empire.
What happened on Princess Renia's 18th birthday?
On her 18th birthday, it was the happiest day of her life but the memories of her past were still haunting her.
What makes Renia crazy?
What drives Renia insane is her brutal childhood. This led to deep discontent and hatred, which stuck in her for the rest of her life.