There is a certain niche in the manhwa industry for which people are crazy and that is Romance.
The plot twists and destined meetings make everyone go insane for the story and that is what we love about the romance genre.
Today on MyAnimeGuru, we are going to post a list of the top 17+ Best Romance Manhwa To Read. Also, the list will be ranked based on the reader's ratings and reviews.
Romance is the only genre in the manga and manhwa industry that could be found in almost any of the manga and manhwa and you can't deny that this adds spice to taste up the story.
Well, that is why today we are going to post a list of the best romance manhwa that will provide you with what you want.
So, without wasting any more time let's get started.
List Of Best Romance Manhwa To Read (Ranked)
Villains Are Destined To Die
Who Made Me A Princess
I Shall Master This Family
Seasons Of Blossom
Spirit Fingers
After School Lessons for Unripe Apples
Heesu In Class 2
The Male Lead's Little Lion Daughter
King's Maker: Triple Crown
Cherry Blossoms After Winter
Roxana
Positively Yours
Beware the Villainess!
Her Tale of Shim Chong
The Reason Why Raeliana Ended up at the Duke's Mansion
The Remarried Empress
Surviving Romance
See You In My 19th Life
Ooh La La
Well, this is our list of best romance manhwa of all time. Keep reading to know which story suits your taste better. I have explained why I picked them in my list of best romance manhwa to read next.
1. Villains Are Destined To Die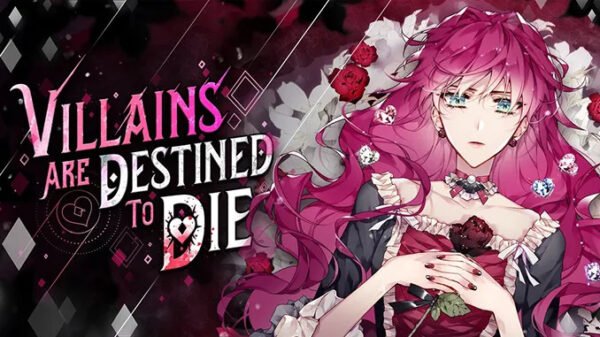 It's difficult to come across an intelligently crafted novel in the genre which is suffocated by clichés.
The story could have likely gone down the typical revengeful Villainess story and created a villain for everyone in the interest of the principal character.
Instead, they went the extra mile to make the characters as real as they could be. The interactions are always fascinating to watch, and there's a sense of morbid fascination when reading the novel.
Obviously number one on our list of best romance manhwa of all time. The romance is simply gorgeous.
Although it's classified as a reverse harem, it's obvious to readers halfway through that the protagonist will only romantically love one individual.
The relationship development seems very natural and they feel as if they're a perfect couple.
She's an impulsive and driven woman, and He's paranoid, almost world-exhausted. Both have a difficult life and it's just a matter of time before they decide to look for comfort in each of their partner.
2. Who Made Me A Princess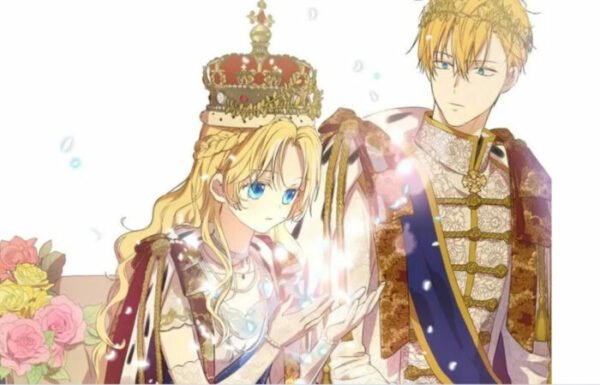 A MASTERPIECE. I've been looking for webtoons/manhwas to read to make me get into anime/mangas/webtoons/webcomics again and this just pulled me in again.
I've been reading every chapter over and over again and am eager to get to this season's next chapter.
In addition to its beautifully created characters, the storyline of the story and its story flow is different from the rest.
I was instantly completely in love with these characters. I would want to know the story of how Diana and Claude's story of love unfolded.
The story has me fascinated and I am convinced that it's going to take a long time for me to get over it already.
I'm not sure if I have already expressed this however I am obsessed with this book and will be forever.
If you want to read this book, do not delay and enjoy the author's creativity and imagination. Again a great manhwa on our list of best romance manhwa of all time.
3. I Shall Master This Family
The main character Tia is determined to become the Head of the family. The story is similar to others in the "Reborn" stories, but it's unique in that she's not trying to win back her revenge or accomplish her goals for any sad or dark motives.
She's just trying to see her family become resilient… simply because she is passionate about the idea. Simple as that. One of the best on our list of best romance manhwa of all time.

Tia is a smart person to set up her story She establishes connections with the appropriate people and does the right thing. This is what you would expect from those who write the FL of this kind of webtoon. However, it's still a pleasure to read, however.
The story is fantastic and instead of plotting to get revenge, she chooses to protect her family from her naive family members. This is the kind of character our MC is capable of and will assume the role if she believes it matches her.
4. Seasons Of Blossom
I'm not stretching the truth when I rate everything in this book with a 10. It is truly one of the most beautiful stories I've ever read.
The art is excellent and all of the main characters are charming the portrayal of the loss of a loved one and how it can affect even years later is among the most beautiful stories ever and it's beautifully told I am looking forward to the next two stories, but not sure if it will ever come to an end!
Take tissues in case you decide to read the book, you are likely to need them. Simple but one of the best on our list of best romance manhwa of all time.
5. Spirit Fingers
It was a very satisfying read.
I was reluctant to begin reading this..but after I started, I read it all in two days.
The development of the characters was amazing The story was fantastic and yes, it was hilarious (I am still laughing the whole night in my bed like ghosts).
It conveys a positive message that regardless of how you look, regardless of what your body shape or physique may appear like, if you are happy with yourself and feel comfortable it will all be fine (unlike the notion of real beauty, where it appears that you're only accepted if you meet the standards of beauty) and you might even purchase a special someone for yourself like a pooper.
5th on our list of best romance manhwa of all time.
6. After School Lessons for Unripe Apples
The author is a master at capturing expressions. Sometimes I look at a page in a stupor for a few minutes.
One single image can completely show the character's personality as well as emotions. The story is amazing and the characters are so adorable.
There are so many sweet moments, and it's moving slowly due to the slow-burning, but that's the charm of it!!
The characters are so likable, particularly mice. I am impressed by the author's ability to tell stories in such a unique way.
This is my top webtoon ever and I'm so eager to check it out each time it comes out with a new update. A cute story on our list of best romance manhwa of all time.
Related:

17+ Best Romance Manhwa With Male MC (Ranked)
7. Heesu In Class 2
It was cute, heart-warming, and pure. It was sweet, simple, and delightful – everything. The story was not filled with unnecessary drama or miscommunications. I could not keep smiling all the time when I read. The story was simple and sweet, but completely original.
The characters however are the reason this manhwa was so enjoyable, particularly the principal cinnamon roll. Heesu > oh my god it's my son, I love him to pieces.
It's impossible not to be awed and encourage him. If you're thinking of putting this one off, don't. It's truly a fantastic one on our list of best romance manhwa of all time.
8. The Male Lead's Little Lion Daughter

When you began to read this sentence could've been spent going through the manga. You should read it!
I was enthralled by it. From the first panel by itself, I knew that I'd love to read this comic. I have a very affection for manhwas which are a daddy-daughter duo, especially when the father is powerful or intimidating, but the daughter has his softer side.
Who made me A Princess started this whole affair, but there are other like How to Be A Dark Hero's Daughter that has followed suit and is a great story with a unique connection between the main characters.
The comedy in this book is top-of-the-line. I am genuinely laughing throughout the book because it's so fascinating to watch how characters react or interact with each other.
If you're looking for a good, humorous manhwa be sure to check this one out on our list of best romance manhwa of all time.
The art in this book is an absolute feast for the eyes From the first panel just the first one, you can tell that the artist didn't waste time in creating a world that we can enjoy in every little detail, right to the expressions on their faces. Kudos to the chef, because this is an amazing meal.
9. King's Maker: Triple Crown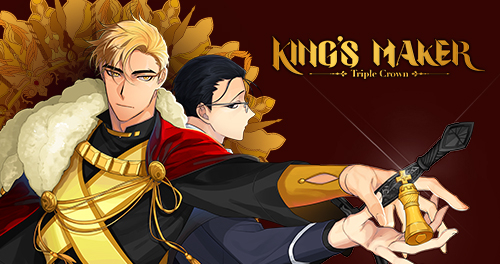 It was like reading a stunning romance, filled with emotional struggles, inner conflict, and plenty of growth!
The quality and depth of the story are far over the average romance. It's not often that you see the ability of a manhwa to combine prose and visuals with such ease.
As with its prequel, the story isn't over and we see some more hilarious interactions between the characters we love.
The art style improved somewhat, but it wasn't an outstanding problem when the story was a prequel. I am thrilled with the story, and I wish I could have read this one sooner on our list of best romance manhwa of all time.
9. Cherry Blossoms After Winter
Although you may be apprehensive by the length of this Manhwa can be, it's been a pleasure to through the entire series in one night. It's my top choice.
Boys like it, and not just because of the sexual content but due to the plot and how well-written it is. I liked the main character.
He was adorable and not overly annoying He's not a primary character that is attached to the female lead, and only wants to be with the male lead for sexual pleasure and pleasure for himself.
The male lead is great as well. He's beautiful and obsessed with his main protagonist ever since they were young.
The story develops and their relationship doesn't just go in circles, or they have sex each chapter. They also learn more about one another and fall in love with each other more. I would recommend this on our list of best romance manhwa of all time.
10. Roxana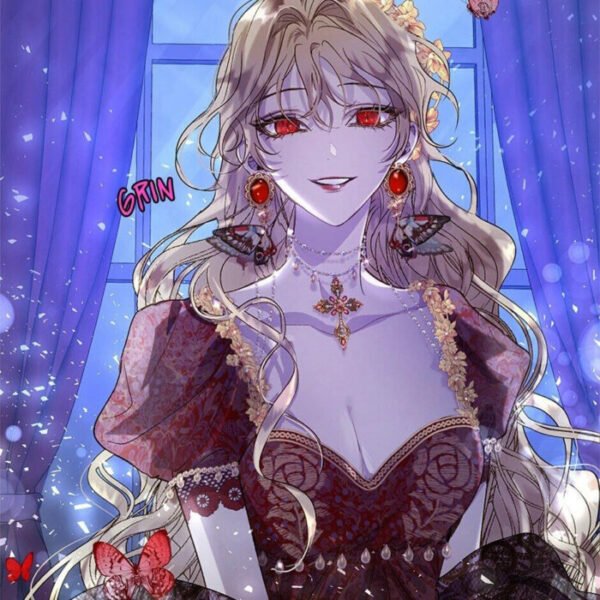 Manhwa, look at it! It's simply delicious! and for a very good reason! First, Roxana looks so pretty (literally everyone is hot) and is a fascinating plot, and the art will draw your eyes to the screen (not literally, but) don't forget the POISON BUTTERFLIES!!
There's not much romance happening because it's considered to be a romance-based fantasy. Overall the manhwa is fantastic and I'd recommend it on our list of best romance manhwa of all time.
11. Positively Yours
This story is cute and filled with such great elements! two adults and made a rash choice. However, one of them, FL & ML is willing to be accountable for the pregnancy!
So good! This is what a great man does when he beats off a girl. The Dovey love in this video is a little more bizarre than it could be with a girl, but it's still adorable.
I am so happy to see a website like this, which illustrates two people taking responsibility for their actions, it's amazing. Highly recommend it on our list of best romance manhwa of all time.
After finishing this, I am so satisfied with the way it ended. This is what a happy, healthy family is about!
Parents don't have to devote all their lives to their children, but they must be able to love their children and show how to build healthy relationships with their children. What a wonderful story!
12. Beware The Villainess!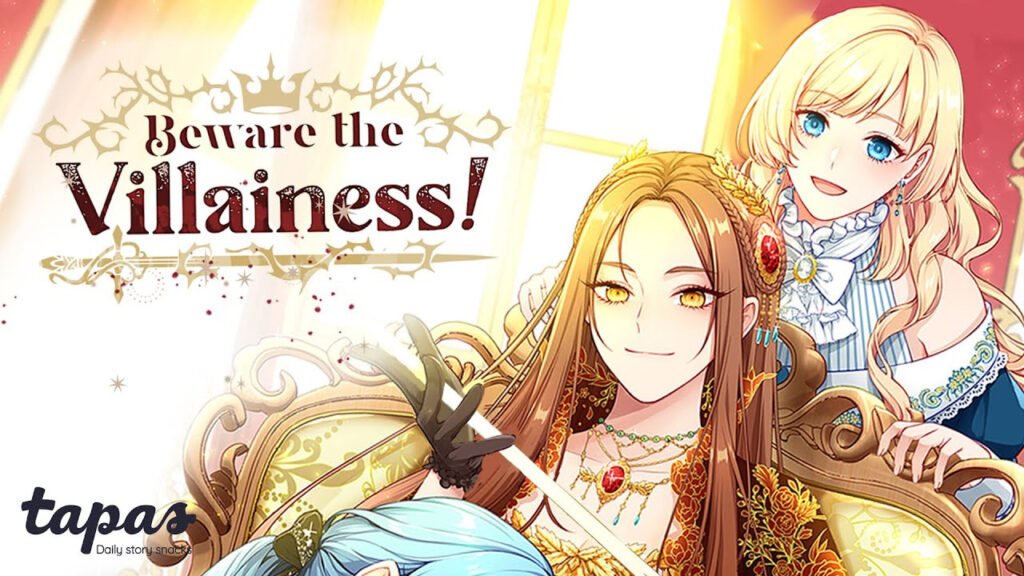 One of my favorite manhwas! I'm in love with the twist on the average Isekai Villainess tales.
Melissa does not let any of the guys slide with their obsessive/playboy/aggressive attitudes, and gives them a good wake-up call.
Melissa's character is one I love because she's so tough, emotionally, mentally, as well as physically, she is very concerned about those close to her and is hilarious.
The artwork is stunning and I love the striking face Melissa is sporting, she is distinct from the other cast members and is a break from the "soft and beautiful" cliche that the majority of manhwa characters have to fall under.
I would highly recommend this tale on our list of best romance manhwa of all time.
13. Her Tale Of Shim Cheong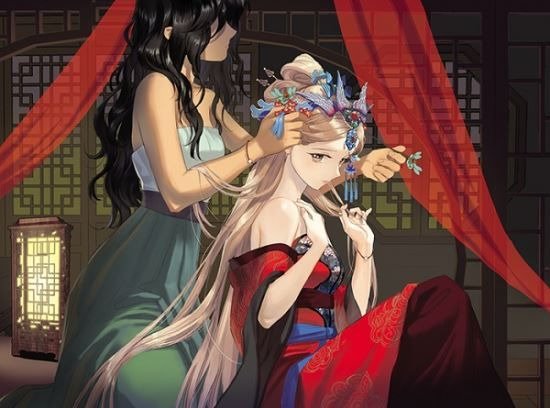 I'm not quite sure how to describe this. This isn't a bad thing, this is just so great. Very excellent. I am in love with it.
The artwork is called a masterpiece. Kudos to the person who created it. The characters ……… What I do know is that they possess their distinctness.
Particularly, the MCs you'll understand when you read about it. You'd feel something while they act in a certain way because it might be relevant to you or some other thing.
Concerning the characters in the story, …… they are the suck. That's all I have to say. In any case, I'd recommend this book to you in a big way. It's an excellent choice if you enjoy or are a fan of the genre.
If you are curious about whether they'll be in a relationship. What do you think? It is a book that you should read and be a victim or not. Recommended on our list of best romance manhwa of all time.
14. The Reason Why Raeliana Ended up at the Duke's Mansion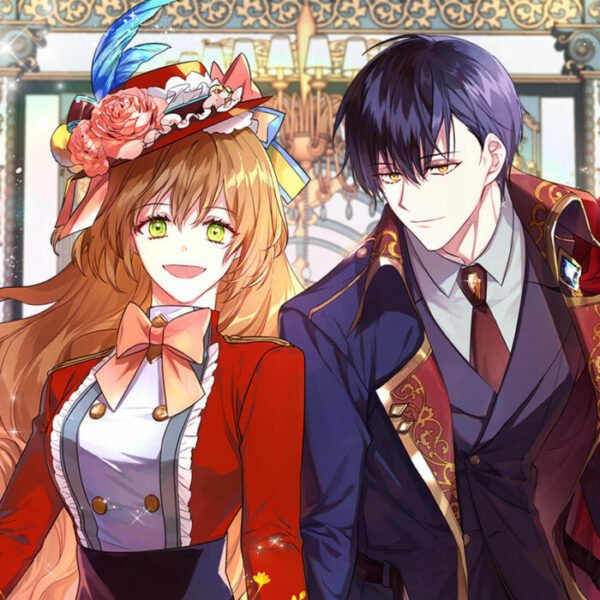 The overall story is excellent. The protagonist is strong-willed and driven by the desire to live her life. I love how she's sometimes smart, not overly dense, and is aware of what she is looking for.
The style of art used by the artist was stunning too however there were times when I'd spot errors (like being able to see how a person appeared transparent to trees) although it wasn't much. I'm sure I only saw it one time.
In any case, I love this style of art. It's very manhwa, yet distinct. I like the simplicity of it and the beautiful coloring. The style of the characters was appealing to look at too.
Some may think it was drawn out, but to me, I didn't feel it in any way (maybe because I was reading it after it was finished).
The pace of the story was excellent It didn't feel as if it was being drawn out because the timing of each scene was perfect to me as it seemed like they were happening naturally.
The gradual build-up between them before their meeting was just right. There were no unanswered questions. and the conclusion matched the story very well. An awesome one on our list of best romance manhwa of all time.
15. The Remarried Empress
I found the book to be very enjoyable. The romance wasn't the only reason the characters weren't smitten by love to become vegetable lovers who are unable to think of any other thing.
I loved how the empress was still required to attend to her duties while working and manipulating at the same time, and I appreciated how the people had their say in a few instances, making the reader feel as if they lived living in a real world rather than an idealistic society that evolves every time the MC considers it.
I also liked the fact the other characters were present and weren't an isolated tribe of people with strange technology that causes society to go insane.
They were people and their customs. A good read on our list of best romance manhwa of all time.
16. Surviving Romance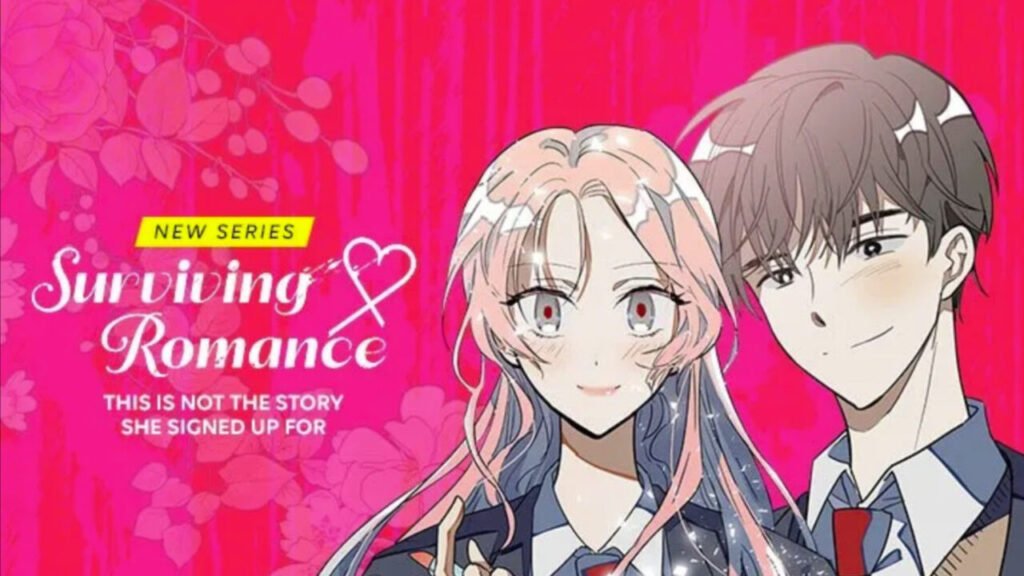 The story started with an initial romance, and a touch of horror to the point that I drank the entire Jar, but then it was a great read.
The shift in moods in the beginning chapter was very well-done and it keeps on adding to keep you coming back for more.
The artwork is an excellent suit for the plot. The combination of the pinkish color scheme that represents the novel's original category (romance) as well as the characters in the background being black and scribbled make the perfect contrast in the way that the horror twist is dealt with.
The MC is the ideal choice for this due to how she is averse to the characters from the background (not even trying to meet them) We can experience a darker perspective. Must read on our list of best romance manhwa of all time.
17. See You In My 19th Life
I love the MC. I am invested in the story and am cheering on the character's development. I'm not complaining about it and give it a 10/10. It's probably the quickest way to convince me to award a complete score.
The story will unfold through our MC who has reincarnated many times and was about to become bored and then at the 18th reincarnation, she meets an individual who is dear to her.
Despite her fear of falling in love again, she decides to leap ahead, but the outcome wasn't as good as she had hoped.
In her new life, she sets out to conquer every obstacle to return to the love of her life. This isn't an all-or-nothing issue, since according to her, the ml must also play his part as her identity is a result of his previous experience, therefore to be able to reconnect, both of them have to attempt to be reunited in the middle. Try it on our list of best romance manhwa of all time.
18. Ooh La La
I LOVE IT. The love story is truly distinctive, it flows between the two. There's not any tension or awkward periods.
They began with a casual attitude, then started to get along and decided to live the remaining time in a relaxed manner.
It was a stable relationship that was similar to the one that best friends and married couples have. They played around and mingled well, and eventually, they began to have real romantic feelings. I WANT WHAT THEY HAVE!!!!
If you're seeking a romantic relationship with some ups and downs, then I wouldn't recommend this book to you.
It's a fun and enjoyable book that focuses solely on the fun aspects of a relationship. I would like to see more chapters. I read it twice, and reread it. Definitely recommended reading on our list of best romance manhwa of all time.
Final Words
These are all the best romance manhwa of all time. Pick anyone and you won't regret reading that ever.
If this article helped you in any way then consider sharing it with anyone who might need it. You can also subscribe to our newsletter for free to get daily updates on our posts.
Keep Coming 🙂 – MyAnimeGuru
FAQs
What Is The Most Romantic Webtoon?
Villains Are Destined To Die is the most romantic webtoon and manhwa.
What is the most popular manhwa right now?