Who doesn't loves revenge plots and seeing the MC beat the hell out of the antagonist?
Well, everyone likes it and I bet that is what got you here because you wanted to read some revenge manhwa that can satiate your cravings for a revenge plot.
MyAnimeGuru got your back and bringing you a list of the 16+ Best Revenge Manhwa that you must read if you like revenge plots.
This list will be ranked based on user ratings and reviews over the years for each manhwa. I hope you get what you want from this article.
So, without wasting any more time let's get straight to our list of best revenge manhwa of all time.
List Of Best Revenge Manhwa Of All Time (2022)
The Legend of the Northern Blade
Second Life Ranker
The Villainess Turns the Hourglass
Into The Light, Once Again
The Beast Must Die
Return Of The Disaster Class Hero
God Of Blackfield
Dokgo
Gosu
The Real Daughter Is Back
Hero Killer (Kkulbeol)
To Take An Enemy's Heart
Miss Guillotine
The Ember Knight
Ares
When The Black Moon Rises
This is our list of best revenge manhwa of all time. Now, let us discuss why we chose these titles on our list of 16+ Best Revenge Manhwa Of All Time.
1. The Legend Of The Northern Blade
Read Also – 17 Manhwa That Is Similar To Legend Of The Northern Blade
2. Second Life Ranker
I'd say this is an excellent book, but I believe it's not fair to compare it with solo leveling. Both authors are different with different plots, whereas the solo leveling Mc (sung-jun-woo) is determined to be the most powerful, and the second-life ranker Mc (Yeon-woo) is motivated by revenge. 2nd on our list of best revenge manhwa.
Even though there are some similarities, they're very distinct. I'm unable to give this any other score than a flush10 I'm sorry. N I love both manhwas. I would highly recommend this to everyone fan of art Action is amazing Characters stick to their assigned roles and do not divert
Read Also – 18 Manhwa That Is Like Second Life Ranker
3. Heavenly Demon Reborn
It is a masterpiece, and I would call it the finest, or perhaps one of the finest in the world of cultivation. I'll tell you the reason:
It's not the typical Manhua story where the protagonist starts weak and then suddenly is the op within a couple of months. In this case, he is regarded as a genius.
However, the fact is that he's not op. it takes him years to develop and is only a little above others his age.
3rd on our list of best revenge manhwa. He also at different times, shows people who are stronger than him and are required to retreat or seek help, or be defeated.
Overall, it's a great story. I'd say it's worth reading up to the point where the first chapter ends and the protagonist becomes a demon general because as well as being the time when the story unfolds and art starts to develop slowly
Read Also – 18 Manhwas That Are Like Heavenly Demon Reborn
4. The Villainess Turns the Hourglass
I love this manhwa. A Villainess is one of a kind, not like others in that it is clear that the "Villainess" is kind and forgiving(what's the purpose to be called a villainess?)
4th on our list of best revenge manhwa. The evil she commits I love everything about it. the way it made me feel. I was sad that the manhwa was coming to a final point. I need more MCs who are evil and who don't forgive those who were treated like shit.
After I read this, I attempted to read the other villainess manhwas but I was constantly comparing them with this one. It's that good.
Also, Mielle's passing. I wept when I was watching her hallucinations in which she and Aria were content. But they won't be together in a happy way. However, she's still a scumbag.
5 Into The Light, Once Again
I don't often cry while reading however this one did! The characters are flawless! At present, only is chapter 32. But I already know the potential for this to be fantastic.
5th on our list of best revenge manhwa. This is the usual reincarnation and revenge story where the main character dies and is then reborn to thrive and live.
However, this one rather than focusing on revenge, as usual, focuses on the recovery part. It's about overcoming the trauma of a lifetime and relearning the art of love. 
There's no male protagonist at the moment, but we can already see. This is a charming story about family and the healing of an unrepaired heart!
6. The Beast Must Die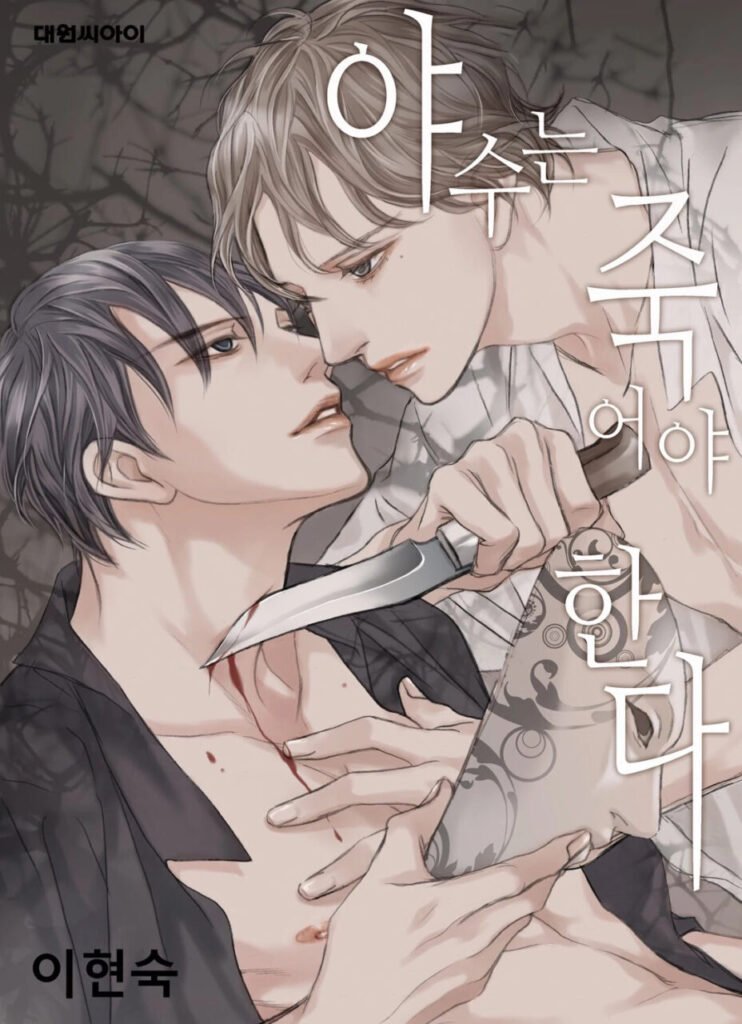 This deserves more respect The author conducted their research to create psychos that fall into various groups: borderline ones like Eugene and the brilliant insane, sinister, murderous, and twisted scoundrels such as Kang Moo. 6th on our list of best revenge manhwa.
They made references to real psychopaths and also included many quotes (which I've never heard of in my lifetime) to provoke you to think about your morality while you are rooting (that is if you chose to) for the kind of psychopaths that have devilishly deadly charisma. 
The continuous referencing is similar to "Interview with a Murderer" but with more pertinent information.
7. Return Of The Disaster Class Hero
There are a total of 13 heroes, and mc is the most powerful one of all. In a quest to a dungeon, he's taken hostage by one fellow who rebuked him and threw him into a pit of monsters. 7th on our list of best revenge manhwa.
Many believed that he had died, but over time, he was able to return to the earth. The majority of changes have occurred. The 12 heroes that were his friends have become big players now.
MC wants to locate the person who backstabbed him and get his sweet revenge. The art direction is an absolute delight. The fight scenes are fantastic. Mc is in the action from the beginning, and the plot is not new, but it's good.
8. God Of Blackfield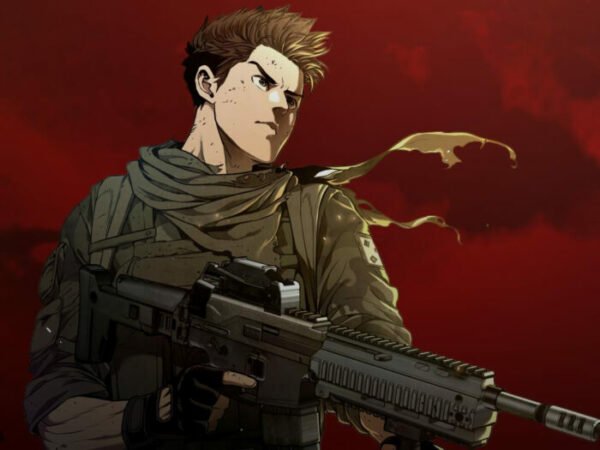 The story started well. I was impressed with the initial steps, but the story quickly began to unravel as he tried to take revenge on his enemies. 8th on our list of best revenge manhwa.
The story was rather boring at this point, but it was nothing that could inspire you to read another chapter. If the story were to give a little backstory to school and the way the student could escape from attacking patients in a hospital and then not go to school every single day, it would be much better.
Read Also – 17 Manhwa That Is Similar To God Of Blackfield
9. Dokgo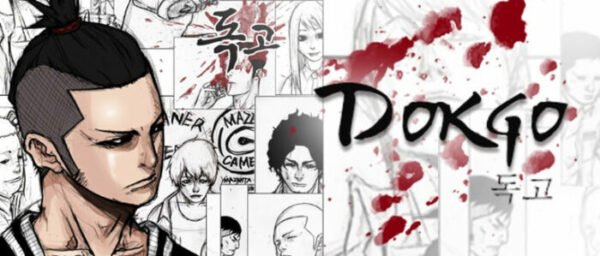 This manga Dokgo is among my most favored reads. 9th on our list of best revenge manhwa.
The first thing that impressed me about this manga was how stunning the art was. It's a bold and rough style that is so well with the overall tone of the tale.
Despite the numerous flaws, the book may be able to overcome, the originality of the author and the book's appeal makes it enjoyable to read.
Overall, it's an enjoyable read that offers exciting suspense as well as realistic martial arts. If you choose to read the rest of the trilogy (dokgo reverse and 2) and you'll be treated to amazing world-building and character development.
10. Gosu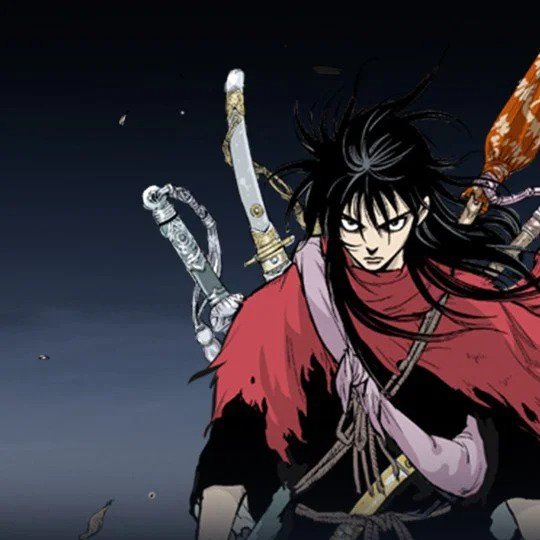 Gosu is a genre that focuses on revenge, martial arts, and comedy.
The humor hits the mark at times and the martial arts combats can be quite intense.
10th on our list of best revenge manhwa. The plot is distinctive, and I haven't seen any other manga that has a similar storyline.
You can be sure that it is not a copy-paste tale like some mangas that are out there.
11. The Real Daughter Is Back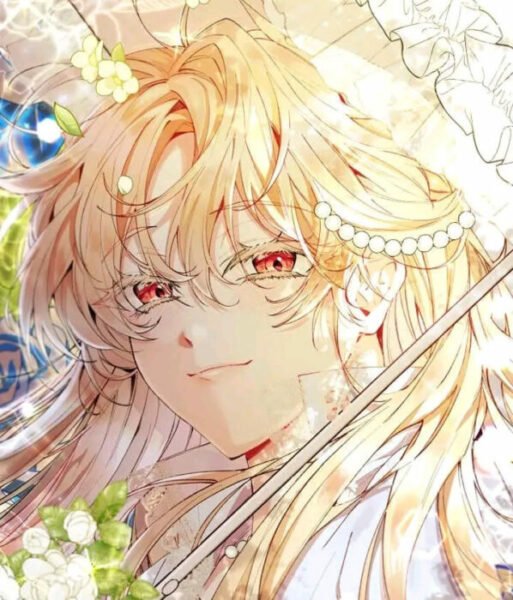 Helga Yttri was a half-noble lady who was born into the bloodline of a lowly maid. 11th on our list of best revenge manhwa.
A child with a sloppy appearance who was altered through the Duchess's servant as an untrue child. Helga has done everything she can to be recognized as her real daughter.
"Your Grace the real Young Miss is alive. "She is known as Hylian …!" Helga prayed to God numerous times to ensure that the actual Young Miss never returned. " …don't come back, Hylian." "Don't come back, please."
Read Also – Future Spoilers Of The Real Daughter Is Back
12. Hero Killer (Kkulbeol)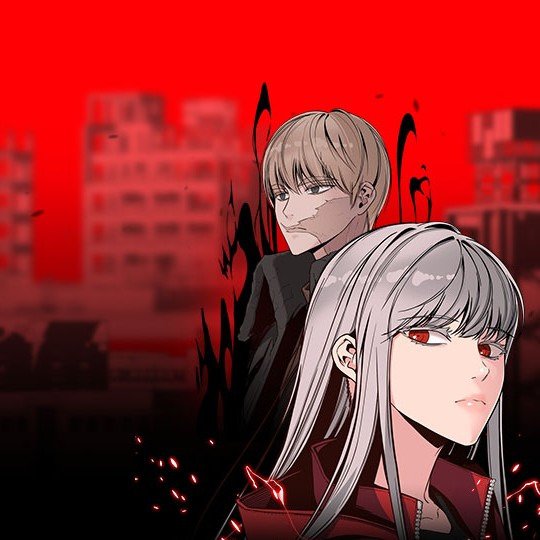 This is a great one. Contrary to most superhero movies, the villains in this story are the "heroes" and how they utilize their position to murder and savagely attack people who are not superheroes.
12th on our list of best revenge manhwa. I would have cheered for the villains even if the story was not written from their perspective.
Excellent start to an ongoing series. I'm loving the new take on superhero comics, whether it's the boys, the invincibles, and so on. Let's see if they will keep pace with the exciting beginning.
13. To Take An Enemy's Heart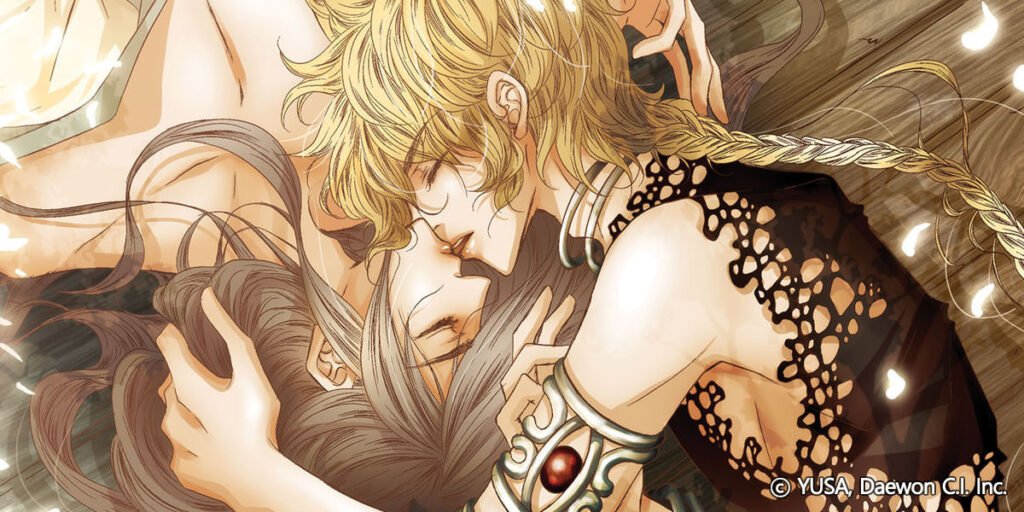 One of the first things that pop into my thoughts is the inner thoughts of the principal characters. It was heartfelt and beautiful and touching. 13th on our list of best revenge manhwa.
The plot was well-thought and I enjoyed Igen so much(I only have a tiny but I have a problem with any character's excessive hair.. However, to reach the best of their characters).
The story is rocking from the beginning and has a stunning conclusion. I enjoyed how the characters were in love with one another and that there was nothing to separate them.
I was a bit nauseous beginning with Kassen but it turned out great. The minor characters were extremely thought-out as well. There was no void in the narrative. So no dull moment.
I've cried several times. Many times, I laughed. Finally, I'm happy I had the chance to take a look. Also,….. I would like to express my gratitude to the author! I'm sure to check out her other works. If they are.
14. Miss Guillotine
The story begins with MC being bullied by her classmates, the next day, MC's sister is killed. She realized that it was her classmate who was bullying her, so she decides to take revenge against her and her classmates.
14th on our list of best revenge manhwa. The only issue was that the bad girl bullies were magical girls who were guarding the world but were being targeted by the government and nobody went against them.
I suggest people who are lovers of the magical girl's genre, try this one attempt.
15. The Ember Knight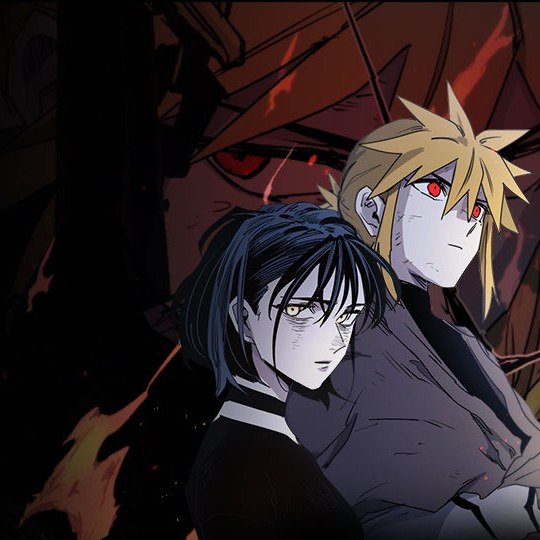 Nagyunn's twin brother Najin was murdered in front of his eyes Nagyunn vows to pay revenge for the death of his brother by taking on Najin's name. 15th on our list of best revenge manhwa.
However, even though the two be similar in appearance but when it comes to combat, Nagyunn lacks the talent and expertise that Najin had.
To be able to carry out his revenge plot, Nagyunn resolves to train himself to be the formidable knight-in training of his brother. Can Nagyunn be in a position to keep his identity secret before people begin to get to his plan?
16. Ares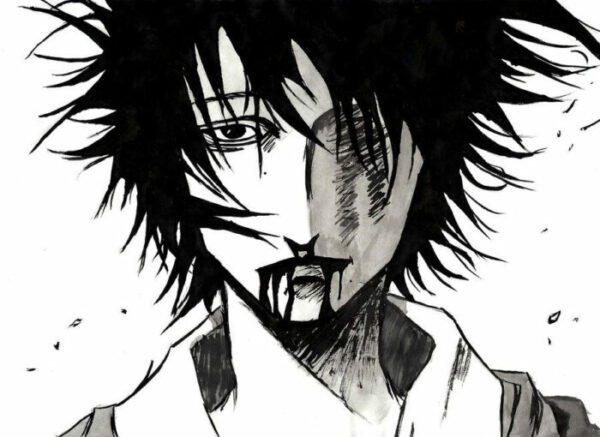 Ares is an action-packed manhwa that is full of violence. Ares's aim is to an improvement for the teacher Kiron. 16th on our list of best revenge manhwa.
The character joins Temple Mercenaries and gains three close buddies: Michael, Barrona, and Gogh. My opinion is that the way Ryu Kum Chel uses his characters is very impressive. Every time a new character is revealed, he'll give you the background of that character.
In contrast, other mangas or manhwas which don't provide details about the character's background have always irritated me since I wasn't sure why or the story behind them. about. All in all, Ares is VERY action-packed and entertaining to read for those who don't mind being killed.
17. When The Black Moon Rises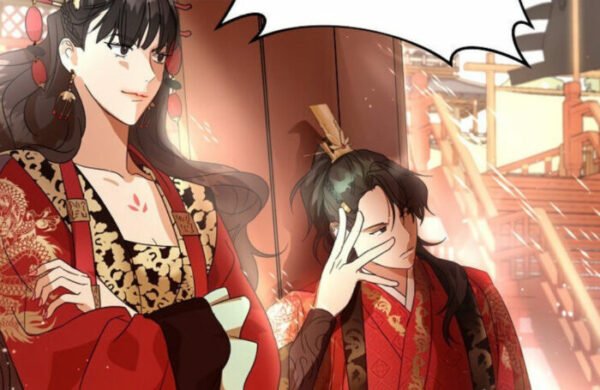 Ju Sehwa had a privileged life as the daughter of the most powerful mystic realm's clan until she was arrested for murder and sentenced by the people she believed in the most.
However, when an angelic wish gives them the chance to relive her past she realizes that she must utilize it to protect her family and to take down the clan's corrupt leaders.
With the beautiful leader of the rival Baek clan as her unlikely partner, Sehwa is determined to take the revenge she deserves, however with the people closest to her remaining in the dark, are we in danger of repeating history its mistakes?
Last but deserving title on our list of best revenge manhwa.
Related:

19+ Best Revenge Anime With Great Storylines (Ranked)
Final Words
That was all for our list of best revenge manhwa of all time. If you liked our list, do consider sharing it with someone who might need it.
You can also subscribe to our newsletter for free to receive daily updates on our website.