This is a certain genre in the manga/manhwa industry that hooks us and keeps us interested for a long period Yes, we are bringing the list of best reincarnation manga and manhwa which is almost similar to isekai too.
Today, on MyAnimeGuru we are going to post a list of 17+ Best Reincarnation Manga (Ranked). This list is going to be ranked based on the reader's ratings and manga/manhwa's popularity.
This list will contain some of the manhwa and webtoons too because I don't think they are to be left out under any circumstances. So, without wasting any more time let's get straight to our list of best reincarnation manga.
List Of Best Reincarnation Manga/Manhwa With OP MC
The Beginning After The End
That Time I Got Reincarnated as a Slime
Villains Are Destined To Die
Who Made Me A Princess
Return Of The Blossoming Blade
See You in My 19th Life
Oshi No Ko
Heavenly Demon Reborn
The Eminence In Shadow
So I'm a Spider, So What?
Ellin's Solhwa
Doctor Elise: The Royal Lady with the Lamp
Damn Reincarnation
The Weakest Tamer Began a Journey to Pick Up Trash
The Saga Of Tanya The Evil

Please Bully Me, Miss Villainess

By The Grace Of The Gods
Re: Monster
This is our list of best manga/manhwa where the MC is reincarnated. Keep in mind that this list is ranked based on the ratings of the readers so you might now find the names you are looking for here.
Let's discuss why we chose these titles to be on our list of best reincarnation manga/manhwa.
1. The Beginning After The End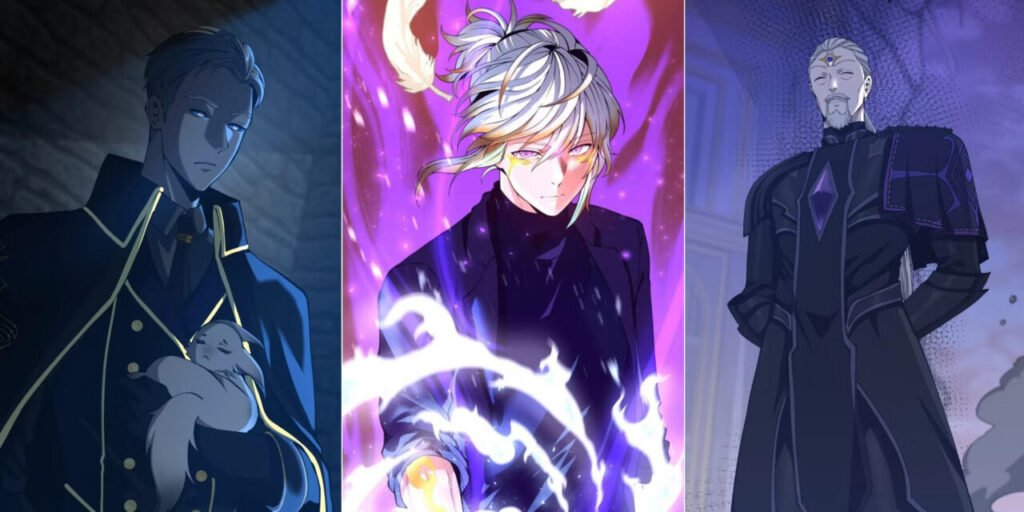 I enjoy this comic (manhwa). It's wholesome and generally good storytelling. The fight scenes are fantastic The villains are excellent, and the sheer quantity of flexing in the story is amazing. great character development, great love interest.
Overall, a great read. Also, the art is"chefs kiss" The plot keeps getting thicker into this incredible stew of sci-fi and adventure, fantasy, and action. I love that it's not an over-cliche.
Each twist is a surprise but always makes sense. I have my entire week centered around Fridays when the next novel chapter is released. I would recommend it to anyone and can't emphasize enough how great this is.
This manhwa is so underrated on our list of best reincarnation manga/manhwa.
Read Also – 14+ Best Manhwa To Read If You Liked The Beginning After The End
2. That Time I Got Reincarnated As A Slime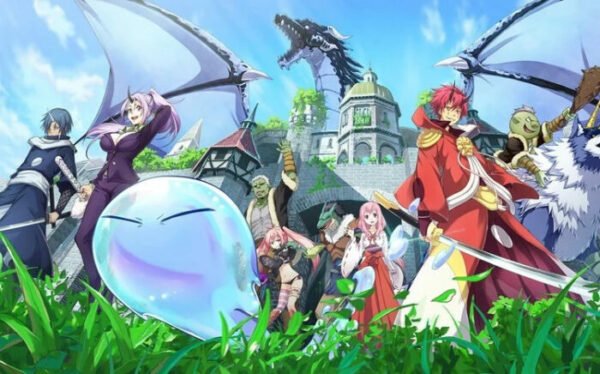 Tensei shitara slime Datta Ken is a part of the most beautiful and heartwarming settings and also one of the most important Kemonomimi sites and Suphia is among the most renowned Kemonomimi ever.
Her stunning appearance, her elegant and stunning clothing as well as her captivating and charming persona, her charming faith, as well as her amazing talents make her one of the most regal and revered Kemonomimi.
The world-building is built around the main family and their charitable efforts to help a wide range of individuals and yokai organizations within homes across the world.
It's pretty decent. It's a gorgeously detailed illustration and does a good task of making the narrative moving. One of the best on our list of best reincarnation manga/manhwa worth your time.
Read Also – 14+ Best Manga To Read If You Liked That Time I Got Reincarnated As A Slime (Ranked)
3. Villains Are Destined To Die
It's difficult to come across an intelligently crafted tale in a genre that is saturated with clichés. The story could have easily taken the usual savage revengeful Villainess story and put everyone in the role of villain to protect the protagonist.
Instead, they went the extra mile to make the characters as real as they could be. The interactions are always fascinating to watch, and there's an eerie fascination that is a result of reading the novel.
The plot-driven story with a complex, but easy-to-follow narrative that is structured in a manner that makes readers feel like they have taken a journey with Penelope to the other side of the universe.
The overall story is fascinating as well as empathetic, satisfying, and heartwarming with a character that you'll be enthralled to follow this one is on our list of best reincarnation manga/manhwa.
4. Who Made Me A Princess
The story was intriguing even though she was a child, unlike " The daughter of the Emperor " and she's an interesting character. her goals are impressive and she works hard and is determined to alter her destiny
She doesn't simply pretend to be adorable all the time like " the myth that I was born a king's daughter " which was just boring and the MC seemed like a fake.
However, Anasthasia was a fantastic character. She is normal and not a lot sweet. When she appears sweet, it's like she's not however it's simply how she feels.
100/10 is the rating I would give to this one on our list of best reincarnation manga/manhwa.
5. Return Of The Blossoming Blade
Excellent part-comedy about cultivating, narrated by an overpowered and shameless principal character. The plot is fascinating to follow. What does MC prepare Mount Hua to make his comeback?
The art is fantastic and I love those facial expressions. Action scenes look stunning. The anatomy is perfect. I could sense the intensity of the fights.
The MC particularly is extremely charming. He looks like a fool without any common sense but he's extremely smart in his scheming and many other things.
I love watching him through the various events and fight scenes. The artwork is stunning and I adore the characters. Try this on our list of best reincarnation manga/manhwa and you won't regret it.
Related:

14+ Best Reincarnation Manhwa To Read (Ranked)
6. See You In My 19th Life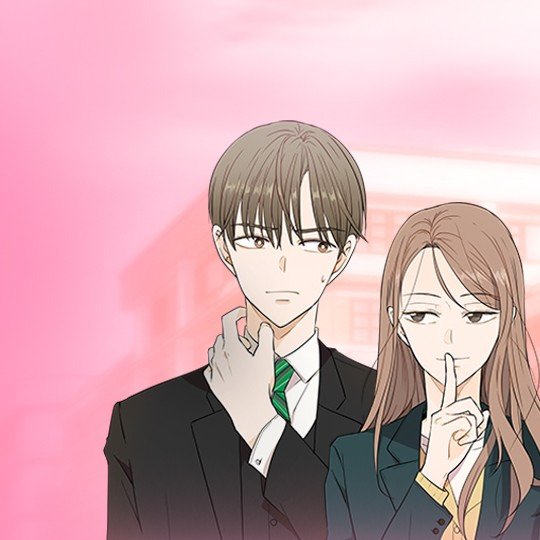 The description was not very appealing, but I'm glad I finished reading this. The characters and the story are original, refreshing, and well-written.
The story will unfold through the reincarnation of our mc several times until she was going to become bored with everything, but on her 18th reincarnation, she comes across an individual who is dear to her. despite her fear of love once more, she decides to leap toward the future, however, things didn't go the way she had hoped.
The webtoon offers suspense and comedy, as well as romance as well as mystery. It offers a fantastic variety of genres. Stories that can captivate all kinds of readers are worth reading so try this webtoon! A deserving title in the list of best reincarnation manga/manhwa.
7. Oshi No Ko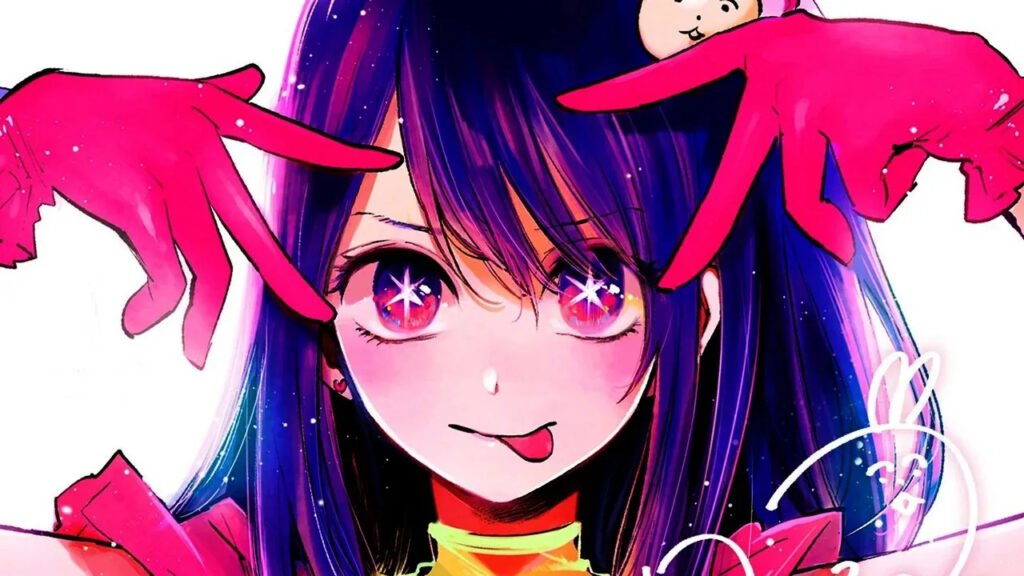 Underrated to the core, the art is stunning too. This manga is among the ones that you think you'll not like however if you get to the 10th chapter or so and you'll find yourself enthralled
The story begins as a simply reincarnated story, but the more recent chapters leave the reader with a mystery because Ruby and Aqua weren't able to reveal their identities before one another. It's thrilling and keeps you on high alert. This book is a must-read!
At first, I wasn't as interested in this manga, however, after a few months, I thought I would give the manga a go. It was surprisingly enjoyable and read it through until the very end. …. It was really enjoyable and I would recommend it on our list of best reincarnation manga/manhwa.
8. Heavenly Demon Reborn
In addition to The Legend of the Northern Blade, This manhwa is a shining star as one of the most cultivate-like manhwa.
Do not be sad with the artwork at first, it improves after a few scans and is close to perfect. This isn't the only reason why the plot is engaging, nor too fast and neither is the pace flawless and the revenge, which is the main theme, does not lose sight of the protagonist.
The main character is intelligent and a hard worker. One of the best reincarnation manga/manhwa stories.
This is so underrated, it's frustrating, and at first, the art can be rough, but it becomes better with time. However, aside from the art, the plot is well-thought out and the story arcs that the character traverses are well-written. You will be able to easily get into the story. Give it a try
Read Also – 17+ Best Manhwa To Read If You Liked Heavenly Demon Reborn
9. The Eminence In Shadow
The story is interesting. I love this type of MC, it's not like the usual MC. The story revolves around an MC who is at the highest level of weeb because he wants to become a shadow.
The MC is training himself since he was a child and then when he becomes a high schooler, he's exuberant and then thinks about how he could defeat a nuclear weapon, and later he finds the art of magic.
Then he trains to discover ways to make use of magic. In the early hours of the night, the MC has been training himself, and he is snatched from an unidentified truck also he's really powerful.
Overall, it's a great story on our list of best reincarnation manga/manhwa.
10. So I'm A Spider, So What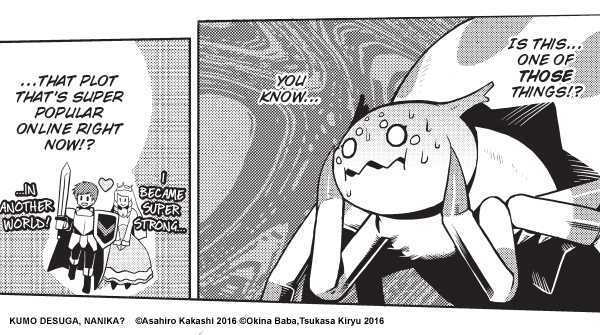 I am in love with this manga to the point that I can't even think of words. It's hilarious, it's intelligent, and makes you feel the anticipation. When I first read this manga I Houghton, it was just another version of Slime but it's an entirely different interpretation of the same concept.
The main character is simple and adorable. She is determined to increase her strength by eating her enemies.
This isn't a groundbreaking read however I thoroughly enjoyed it and have been keeping track of the latest updates as they become available.
The reason it's different is that The character has a female character (atypical for this kind of story) and is also non-human.
Her journey to the modern world is also atypical. Because she is the only person in the world, there's a lot of internal conversation and it is written in the style of an article in a journal.
Check it out this manga on our list of best reincarnation manga/manhwa for sure.
11. Ellin's Solhwa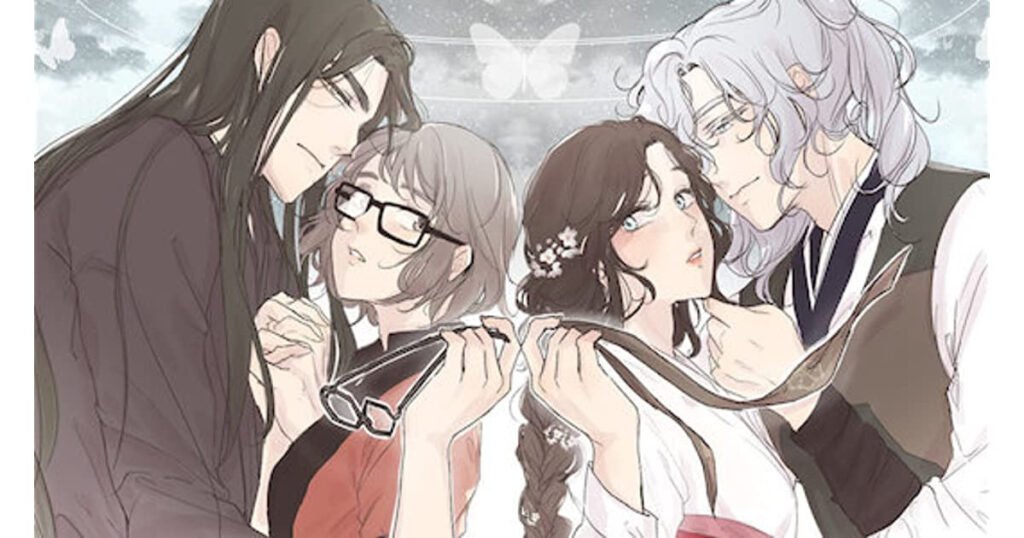 "Why do we live our lives to please others? Do you think this is the essence of life?" This quote (from the story) perfectly describes the primary concept and motivation of the entire story.
The main, yet minor characters are searching for their place within society and on the planet. They're looking for an explanation for why they exist.
This isn't just a gimmicky story, but there are many more aspects to it – the depth of it, and the learning.
You won't find any novelties here, however, how this manga's message is conveyed to you will astonish and amaze you in the end.
This is the reason I believe "Ellin's Solhwa" deserves attention and high ratings. Remember, you can decide for yourself. What does it feel like having read it? It's likely to stir you up.
11th on our list of best reincarnation manga/manhwa.
12. Doctor Elise: The Royal Lady with the Lamp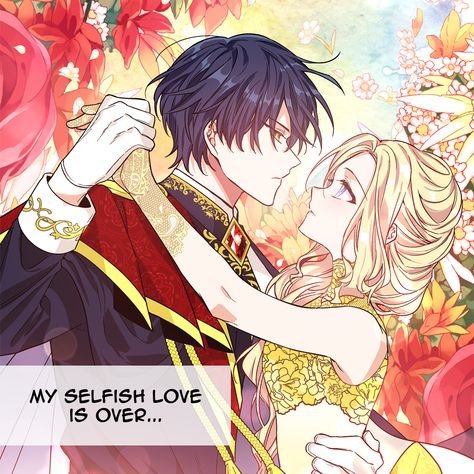 It was a great reading experience! First of all, I adore our character, MC. She's such a clever and reliable character.
The story was fantastic and it took several months until the relationship began with Bloom. However, the story is amazing and the love story that occurs, later on, is just like the perfect cherry on the cake. It's a sweet tale There are many intriguing characters and it's very nice.
This book is an absolute must-read for those who enjoy a sharp female protagonist who can make things happen, and a sexy male lead that is always there to support her.
It's that simple Enjoy the read of this one on our list of best reincarnation manga/manhwa.
13. Damn Reincarnation
Hamel was an armed warrior who traveled with his fellow warriors to defeat the devil. He died shortly before the battle against the devil got underway.
He was reborn in the form of the descendant of his fighter, Vermouth. He is now known as Eugene Lionhart. The descendant of Vermouth's bloodline. legendary Vermouth.
This is among the finest reincarnation manhwas. The art is amazing and fight sequences are beautifully depicted. The characters are very well-written and they're adept at having their heads up in difficult situations. The world-building aspect is very impressive.
The story is excellent and the plot develops smoothly. The main character has an extremely likable character. It is highly recommended to people looking for a noble and best reincarnation manga story.
14. The Weakest Tamer Began A Journey To Pick Up Trash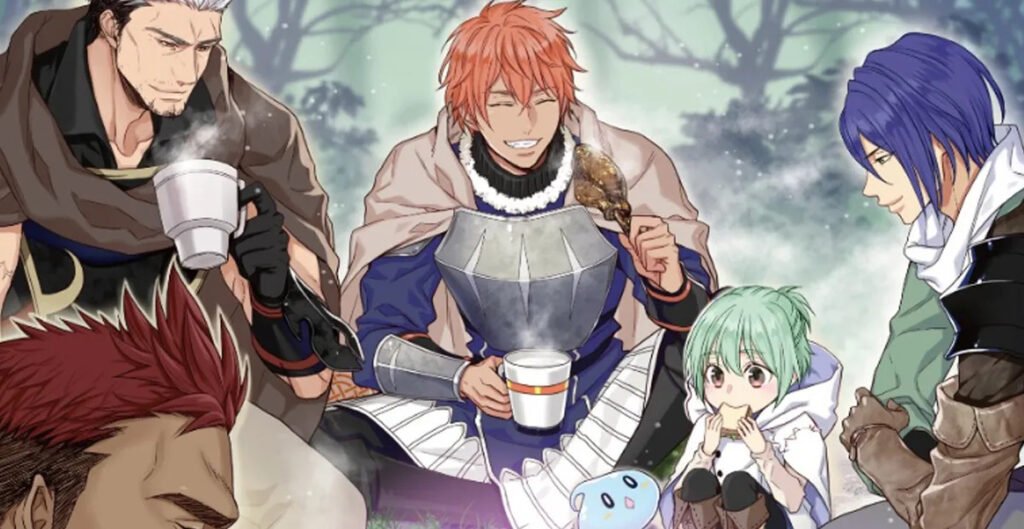 It's one of my favorite mangas, but I'm disappointed that they didn't add more chapters. However, the mystery the character is to all readers and everyone else makes me feel part of the story.
I am it is thrilling to watch her take her perspective on life, and live the life she would like to live even when she's being chased and has to keep secrets from the people she'd like to keep and trust.
The MC is just adorable, and watching her develop as the story progresses is pleasing to not be disappointed. This one on our list of best reincarnation manga/manhwa is good.
15. The Saga Of Tanya The Evil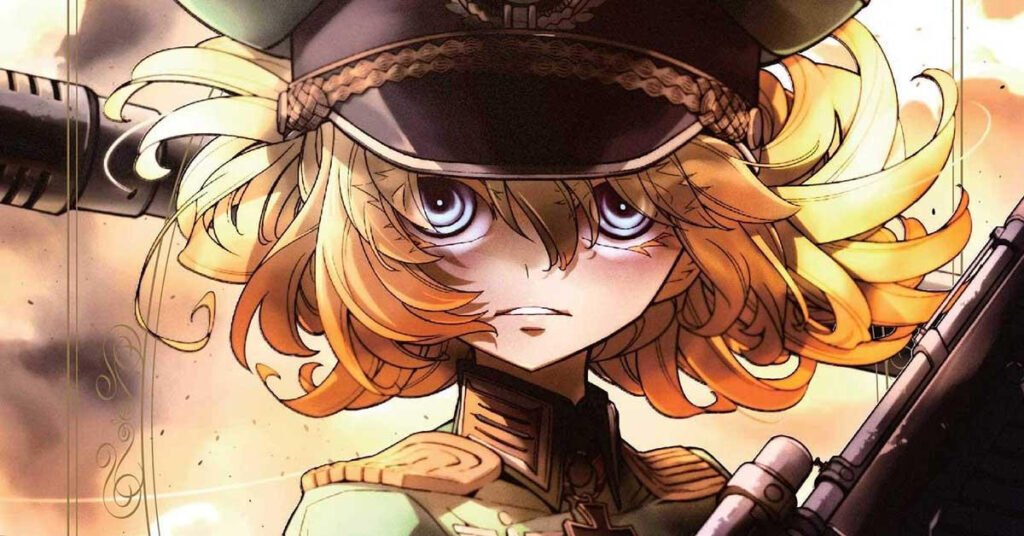 I am a huge fan of this manga. I don't rate things according to the level of "good" or "perfect" it is, but I judge things by how enjoyable they are.
I consider this to be an extremely original and entertaining Isekai manga available. Understandably, some readers might not like the MC's character or any of the other characters.
However, I believe this story complements the attitude quite well. Maybe not real however, I don't go to manga just for realism.
The main character is Loli and there's a little fan service, however, I do not believe that is in the way of the story in any way. She is a woman with her own "mentality" of an adult, as she was once an adult before being reincarnated into the world.
I think taking a look is the best way to feel for the manga. I believe that the first few chapters are the most important sections for readers.
If you can get through the first few chapters, I believe that there's a high chance that you will be a fan of this amazing manga on our list of best reincarnation manga/manhwa.
16. An Observation Log of My Fiancée Who Calls Herself a Villainess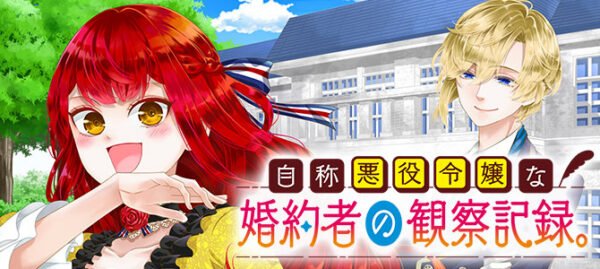 The Summary Prince Cecil has been engaged to a young lady Bertia who has brought back memories of her past life. It turns out that she is now playing an Otome which she played in the past!
The heroine is the main character, Bertia is the villainess of the game and has decided to fulfill her duty. Doing anything from changing her father's character or trying to match the prince to the hero, Bertia has made it her purpose to be a beautiful, proud Villain and make the prince his princess.
Comments: Bertia is the best villain of all time! Despite her efforts to create a villainous father and her constant efforts to keep the plot on track, she's still the most charming and kind lady. Prince Cecil is also amazing.
I love the way he effortlessly manages Bertia and her bizarre plans. I'm looking forward to additional chapters, as we get closer. Good one on our list of best reincarnation manga/manhwa.
17. Please Bully Me Miss Villainess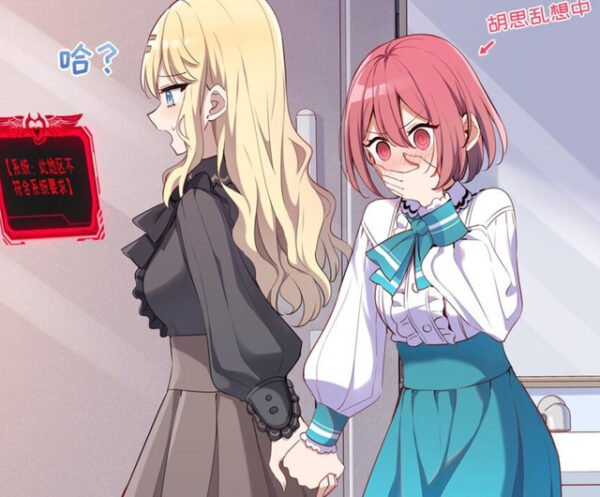 I have to say that the thing that captivated me the most about this dog aside from the style which I believe is perfect for it, is the "lightness" in the tone that it's presented, is that drama is present.
However, it's not "heavy". What I am awestruck by is the characterization of the characters. They may at first appear like typical caricatures.
However, as you read you realize that this isn't the reality. I love it when characters utilize their brains, their knowledge of each other, and a sense of compassion.
There are a few clichés however they are presented more as a bonus instead of an actual plot progression.
I was able to keep up with my reading just yesterday, and am incredibly impressed that, after just the 3 first chapters, I reached chapter 40, without even realizing it. An addicting one on our list of best reincarnation manga/manhwa.
18. By The Grace Of The Gods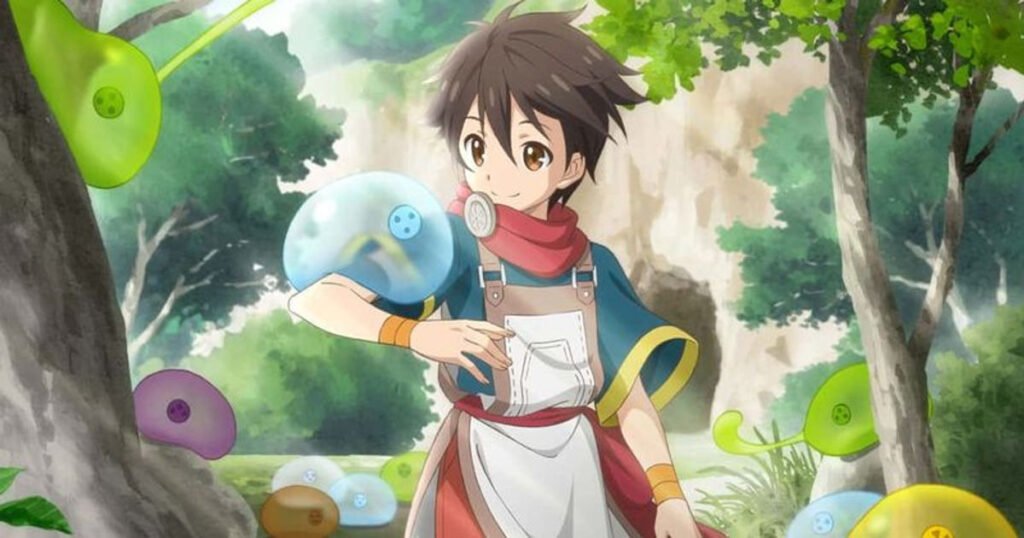 It may appear to be a different type of isekai. My opinion is that it's quite different from others.
The MC goes through the story, making friends and establishing a name It has great world-building as well as an overall "feel good" aspect all through.
If you're bored with the typical isekai garbage, then this is the manga for you on our list of best reincarnation manga/manhwa. It's distinctive and the idea is well-executed. Excellent!
Manga is a fun kind of manga that is perfect for those who are seeking something more laidback or just starting to explore mangas of the isekai genre, or when it's one you're reading for the first time!
19. Re: Monster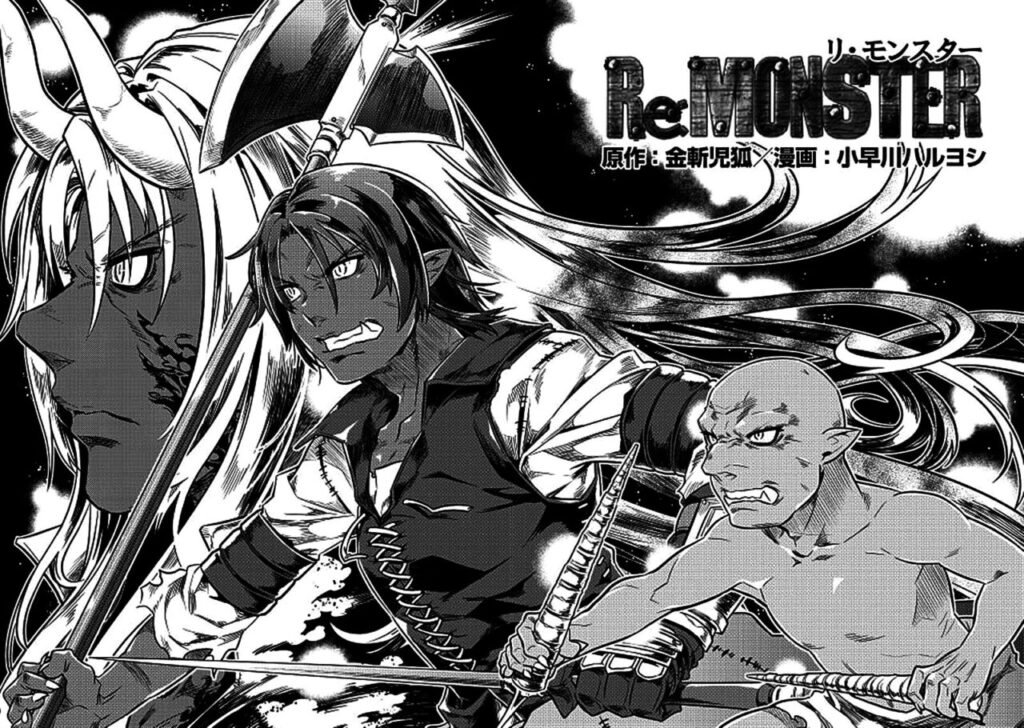 The manga tells the tale of a former human making a fresh start and helping his race, often referred to as being one of the weakest to become a revered and revered race.
He introduces elements of command, military discipline, and order, in addition to respect and rules. He is a friend to other races, and at the same finding no problem eating an opponent of any race, even his own, in case it is necessary to develop abilities.
While he's just as weak as anyone else but he becomes an outstanding leader. More powerful than many will be whatever race.
I love everything about this, except it's not color-based, and rarely is it difficult to follow what's going on. This is one of the best reincarnation manga.
It's combating "Solo leveling" for me to be my favorite manga(I realize it's a Manhwa but Solo leveling is one of the mangas in Manhwa however they're similar to me.) and I've read it several times.
Final Words
That was all for our list of best reincarnation manga/manhwa. If you found something new to read then do give us a share. If you want to enjoy articles like these, then you can subscribe to our newsletter to get daily updates on our website.
FAQ
What is the best reincarnation manhwa?
The Beginning After The End is considered to be the best reincarnation manhwa of all time.
What is reincarnation manga called?
Reincarnation manga can also be called Isekai manga because both genres are almost identical.
What is the best isekai manga with a non-human MC?
Overlord is the best isekai manga with a non-human MC. One of the best stories you will ever read.