Psychopaths are hard to understand and do what nobody could even imagine. What makes them happy, makes us uneasy.
Well, MyAnimeGuru brings you the list of 19+ Best Psychological Manga Thrillers. This list will be ranked based on the readers' manga/manhwa ratings and reviews.
The psychological genre is a very dark genre in the anime and manga industry. However, the audience enjoys watching these psychopaths doing what they want and going against the protagonist.
So, without wasting any more time let's get started with our list of best psychological manga and manhwa recommendations.
List Of Best Psychological Manga Thrillers
Berserk
Monster
Omniscient Reader
A Silent Voice
Bastard
Vinland Saga
Goodnight Punpun
Blue Period
Roxana
Sweet Home
Death Note
SSS-Class Revival Hunter
I sold my life for ten thousand yen per year, Three Days of Happiness
Tokyo Ghoul
Our Dreams at Dusk: Shimanami Tasogare
Land of the Lustrous
Our Happy Hours
20th Century Boys
ReLife
Winter Woods
This is our list of best psychological manga and manhwa that I think you should read. Now let's discuss why I chose these titles to be on this list of psychological manga.
1. Berserk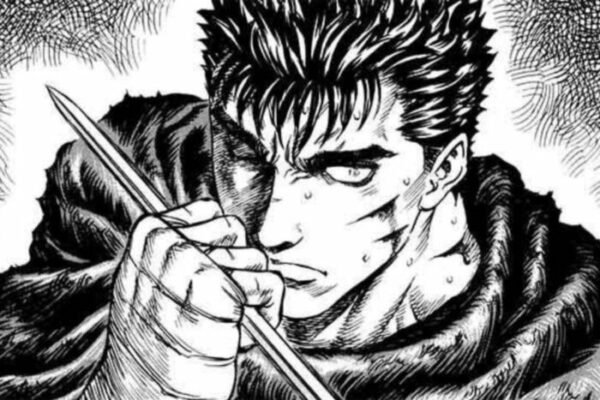 Insane!!! This plot is unlike any other manga. This manga of incredibleness can be compared to few mangas. Very few have what it takes for the journey into Madness.
Berserk has taken the plot to a new level and pushed the boundaries of what few would dare do. The past to the present is revealed, and we are shown one man's present and his future. One man survives the pit of hell.
But, it is not all bad. Along the way, many incredible obstacles stand in his way. It is a long and difficult battle against incredible monsters and darkness that slowly engulfs any light he has.
A must-read recommendation and one of the best psychological manga thrillers.
Read Also – 14+ Best Manga To Read If You Like Berserk (Ranked)
2. Monster
First, let me praise the art style. Even though it's a manga from the 90s, the art style is truly amazing. It has a great plot. It was impossible to predict the next step. Naoki did a great job describing the characters.
They are very relatable, especially the child characters. It's a great manga and I recommend it to everyone who likes classic manga.
This book is a must-read for anyone who enjoys psychological manga thrillers with great character development, strong plots with minor problems, and an antagonist that has the potential to make you numb to your bones.
Although I do not consider every story perfect or perfect, this story is close. This story is one that both anime/manga fans and non-anime/manga enthusiasts would enjoy. This one gets an A+ and a solid 10/10.
3. Omniscient Reader
It's a great story with a good plot. Another reviewer commented that it reminded her of dungeon reset or other shounen survival game mangas. Cool characters and a hot protagonist are also a bonus. The art is beautiful and clean.
The story is still at chapter 11 so it seems a little slow, but I will probably get there sooner. It's not perfect because the MC hasn't made any significant developments yet.
He already knows the story and needs to think. But that's all I have to complain about because that's the entire plot.
But I think it is good enough to be mentioned on our list of best psychological manga thrillers even though it is a manhwa.
Read Also – 16+ Best Manhwa To Read If You Like Omniscient Reader's Viewpoint (Ranked)
4. A Silent Voice
The story broke my heart and then made it whole again. It was a 5-hour-long read that I devoured, including the "pilot" story and after-story. It is so strong and complex, with many characters that are flawed and portrayed anxiety well.
The character growth is so natural, and there's a lot of subtle imagery/symbolism/what have you when it comes to sho is shown in what shots, angles, and scenery… Everything. (I am a professional artist so I feel confident in my ability to see things like this.
It's beautiful overall and one of my favorite mangas. I would recommend content warnings about bullying, dark psychological manga, and suicide attempts, but not obviously.
Related:

15+ Best Psychological Horror Anime Ranked
5. Bastard
The story begins with basic information about the main character and his past experiences. As the story progressed, the main character's emotions became more complex.
The plot was already triggering strong emotions so it wasn't surprising that the ending came out so amazing. It is not a common thing for me to want more chapters after reading a story like this.
It was a beautiful ending that brought out every emotion of each character. You had to stop and take in all the details and the memories of the characters at the end. The story was written beautifully and the facial expressions showed how serious certain situations could be.
Anyone who loves a good psychological manga thriller would love this book!
6. Vinland Saga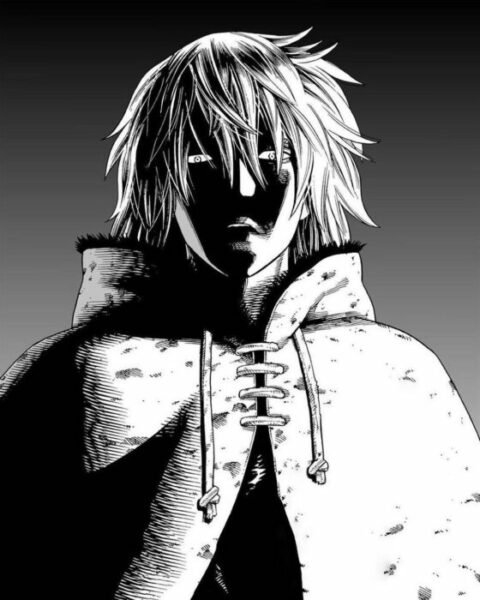 This one is a difficult one for me. I enjoyed the first arc. It was very interesting. It was packed with action and combat. It reminded me of Berserk, but with Vikings. It's quite violent, which is fitting for the setting.
Thorfinn is not well-developed, but you do learn a lot about Askeladd, who is quite amazing. Many of the supporting cast members are also unique. Thorkell is an interesting way to portray a physically powerful enemy.
Canute begins out being quite bland, but quickly becomes a badass. Even though he is portrayed as a weak, useless person, it doesn't make you feel hateful. It doesn't even last very long.
Read Also – 14 Best Manga To Read If You Like Vinland Saga (Ranked)
7. Goodnight Punpun
It is a powerful and intense story that will make you feel many emotions. Oyasumi Punpun can be summarized as "A manga that tells the life of Punpun", but this explanation is too simplistic to fully describe Oyasumi Punpun. Oyasumi Punpun has many real characters.
It can be said that you should not read a series if you want to remove the burden of real life.
The book is dark and depressing, making it difficult to read. However, you'll be happy that you did. To depict emotions and characters, Punpun and his family are drawn to many images.
Art without these elements was still perfect. These images have art value, which is similar to reading a good picture book.
This manga can make you cry, or even get angry, but once you're done, it will leave you feeling very sad. This manga will make you question, criticize, and even question characters. You'll also be able to wish for the happiness of characters or regret their failures.
A complete rollercoaster package of one of the best psychological manga thrillers.
8. Blue Period
This is a story about Yaguchi Yatora the main character and his growing passion for art. His college admission exams and the ups and downs.
It may seem like a boring topic at first glance, but it is a complex and fascinating story. You will be able to see Yaguchi in action and learn more about his life.
You will witness his struggles and triumphs, and you'll be able to see how he grows and meets new people with different talents.
This story is incredible, and the art is simply amazing. Yatora is an easy-to-understand and likable character with a deep love and passion for art. If they are artists themselves, the reader will be able to relate to them.
Still, this is a thrilling psychological manga.
9. Roxana
This manhwa is amazing. It was amazing. I hadn't realized how much I loved it until I read it four more times. Roxanna might have transmigrated into a book she read, but Roxanna was a master of the genre.
The plot would have been much better if Roxanna had died in her first life due to her father and then reincarnated again for her revenge. It makes more sense. Roxanna is a master manipulator and I love her for that.
The story is enhanced by the beautiful art and characters. While I'm still waiting for Season 2, Season 1 mostly explained why Cassis wants revenge on the Pedelians and her backstory with Cassis.
If you love psychological manga thrillers then this is for you even though it is a manhwa.
10. Sweet Home
At first, I was skeptical about reading this book. I thought Korean horror manhwas weren't very good. But after reading one horror manga related to an epidemic, I became interested in Korean survival. I also read one horror manga and decided to go for the most popular one.
It was a wonderful home. Although the beginning chapters may be a little intimidating, as you progress you will realize how magnificent this book is.
To appreciate the beauty of this story, you will need to be more experienced. However, that all depends on your tastes and preferences.
Carnby has created some amazing webtoons. We owe him a huge hat. We hope there is a second season. This will provide us with more information about Hyuk and how Hyun grows in the story.
One of the best horror psychological manga thrillers.
11. Death Note
Death Note manga is a classic and legend, just like the anime. Death Note has a rich cast of characters, amazing artwork, and incredible storytelling that will keep you on the edge.
The story is a classic, and the story asks moral questions, as well as other developments that may occur along the way, which are also very memorable. This manga is a must-read for fans of mystery.
No words for this psychological manga other than just reading it.
12. SSS-Class Revival Hunter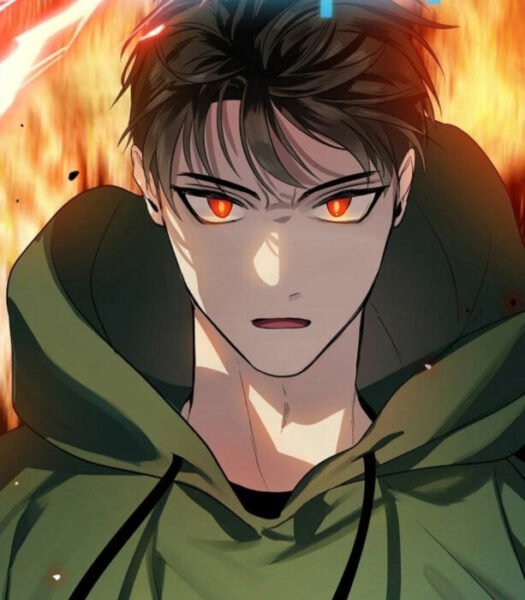 I was expecting an Isekai-ish story featuring an OP hero, poor writing, and total power fantasy schlock. It turned out to be an amazing drama/comedy, with incredible art and a truly unique story.
It becomes hilarious in chapter 10, and the character dynamics are amazing. The story is also very organic, as the story weaves these dynamics into the story. It's like being in the headspace a hunter sees his death only pragmatically.
It just keeps getting better and better. It started with an 8.5/10, which is amazing now that it has reached a 10/10. The story is exceptional and has endless potential.
You know he is immortal. This has been added to my list of masterpieces. I now have five of these in my 21 years of life.
If you like psychological manga plots then this is for you.
13. I sold my life for ten thousand yen per year, Three Days of Happiness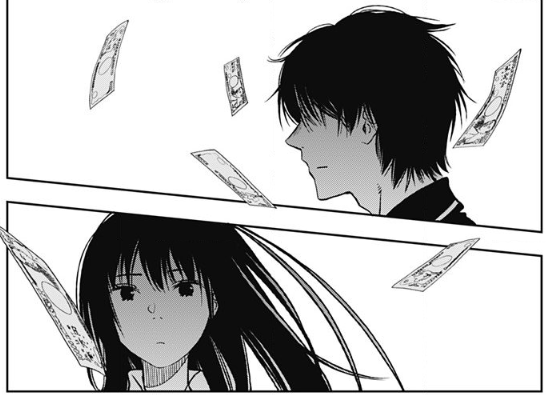 It is simply stunning. It takes you on a rollercoaster ride of emotions like a few mangas. The characters are so well-developed throughout the whole journey, and it never feels rushed or stalled.
Characters are so well-crafted that you can see what they're thinking.
It is simple and clear. Every page has meaning. You'll be able to say at the end, "So that's how it meant", which is a beautiful and important thing I treasure in stories like this.
Please read this amazing psychological manga.
14. Tokyo Ghoul
Tokyo ghoul manga is amazing! It has a very compelling storyline with lots of plot twists and foreshadowing. Psychologically, it's quite interesting. I've read the entire story several times and keep finding new clues.
The only problem with Tokyo ghoul was the ending. It broke my heart to pieces. The story is amazing and well worth the effort. I was immediately drawn to the story, although the middle section is a bit slow.
Once you've read the chapters you will begin to understand the story and see more detail in this amazing psychological manga thriller.
15. Our Dreams at Dusk: Shimanami Tasogare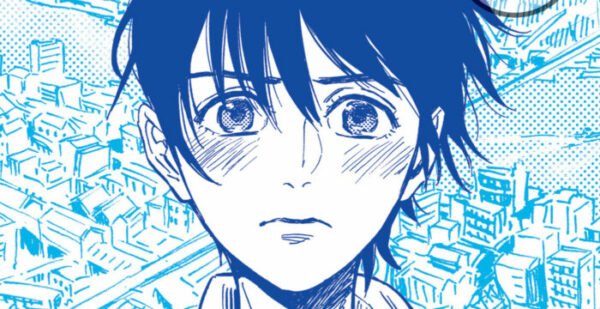 Like Antique Bakery's Shimanami Tasogare, it discusses difficult topics like coming out, being gay, loneliness, and death. Onomichi's stunning scenery is featured throughout the pages.
The character's art style is European-like. Tasuku's imagination and reality create a dreamlike, almost dream-like style of storytelling. Tchaik's story was my favorite, and it helped me to better understand the topic.
This is a wonderful story about friendship, love, drama, life, and the struggles of LGBT+ people. It's really good, and the art is incredible. It addresses issues, as well as many other topics. This is highly recommended in the genre of psychological manga.
16. Land Of The Lustrous
After watching the anime, reading Houseki no Kuni made me realize just how much deeper the story is, despite the fast-paced plot.
The fact that Phos has gone through so many drastic changes that anyone not seeing them in their past or present would not be able to recognize them as one is what I love about the anime.
Land of the Lustrous is a wonderful read. A fresh and original story that isn't afraid to be different.
Amazing artwork that pops in darker scenes and scenes with a lot of messes up. This is a great message about how to change oneself to improve themselves and the dangers of going too far.
16th on our list of best psychological manga thrillers.
17. Our Happy Hours
This manga was so complex and beautiful that I wept when I read it. It shows how corrupt the world is and that we must keep moving forwards. In every chapter, like Juri, I dreaded Yuu's death.
I longed for a happy ending, but it was only wishful thinking. Yuu committed crimes and had to be punished.
Let me just say it. Watashitachi No Shiawase Na Jikan is an incredible manga. It is a rich story with great characters. The story is well-written and the art is beautiful.
It's only 8 chapters long, so it isn't too short. But it will completely seduce you. It's a bittersweet story that I recommend everyone read if you are into the genre of psychological manga thrillers.
18. 20th Century Boys
20th Century Boys is my favorite manga. I would rate it as a storybook, but not quite as good. Everything is interconnected and each character is fascinating.
The amazing thing about 20th-century boys is that they take something so small at the beginning and make it so huge! Naoki Urasawa, an absolute genius, is something I had to get used to.
I cannot recommend this manga enough.
19. ReLife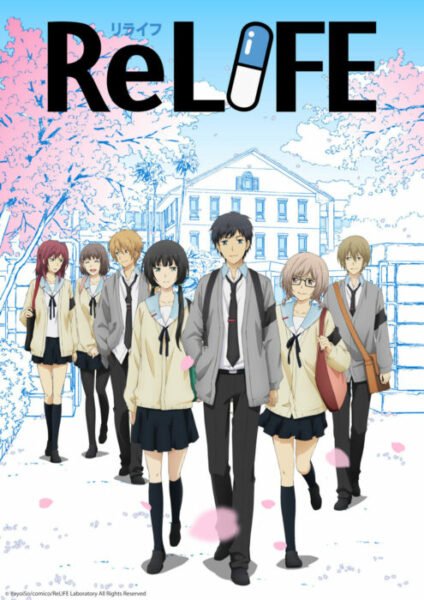 ReLIFE is a different show. A friend recommended me the show, but I hadn't read the novel so I wasn't familiar with the storyline. The show was great, but I didn't get to read the source novel or the manga.
This changed after the OVA was released not too long ago. I believed the story was complete until a friend who had seen the manga told me there were missing chunks throughout the anime.
Again reluctantly, I bought this manga. I was done in a matter of days. It was quite an experience.
The story is fantastic and the characters are very likable. I love the funny faces that they make now and again, so I give this a perfect score in the genre of psychological manga thrillers.
20. Winter Woods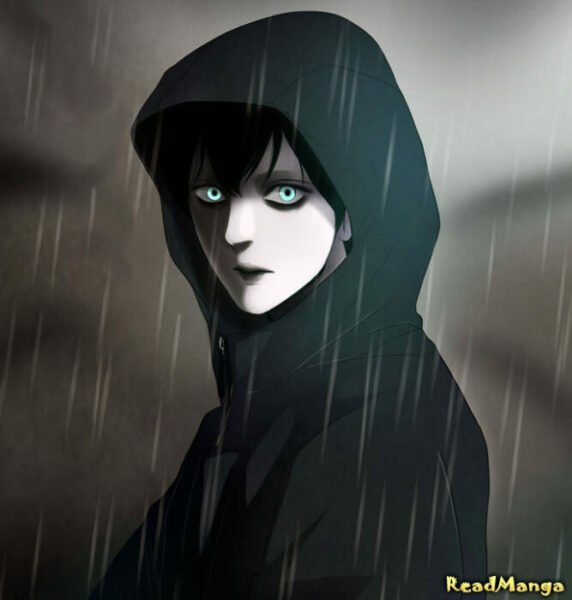 The plot of Winter Woods is very well-written, particularly the art. Winter's face develops as he learns how to be human. Certain characters that look suspiciously intimidating are made more frightening by the art.
Although Winter may seem intimidating, he is a cinnamon roll. Winter's backstory was written in a different style of art, which is more old-timey lol.
However, it works well with the setting. This story has a fascinating concept and is perfect for those looking for a psychological manga thriller.
Final Words
That was all for our list of best psychological manga and manhwa to read in 2022. If you liked the list or the titles we have provided with very long research just to bring out the best for you, then share the article with anyone who might need it.
You can also follow us on social media.