Martial Arts is one of the most loved genres in anime, manga, and the manhwa industry. That is why Martial Arts manhwa is a topic of great interest to the audience.
MyAnimeGuru brings you the list of 19+ Best Martial Arts Manhwa. This list is going to be ranked as always for you to choose the best for your interest. The rankings will be based on the reader's ratings and reviews.
As a practitioner of Martial Arts, I love martial arts manhwa and get fascinated by them always. That is why this article is of my interest too because I too wanted to know what else can I read.
So, without wasting any more time let's get started with our list of best martial arts manhwa.
List Of Best Martial Arts Manhwa
Return of the Blossoming Blade
Legend Of The Northern Blade
Grim Reaper's Floating Moon
The Breaker
Return of the Mad Demon
Heavenly Demon Reborn!
Ending Maker
Master Villainess the Invincible!
The Swordmaster's Son
Father, Unrivaled
Murim Login
Records of the Swordsman Scholar
Chronicles Of The Martial God's Return
Volcanic Age
Masters of Lightning Knives
Infinite Leveling: Murim
The Slumbering Ranker
Gosu
The Undefeatable Swordsman
This is our list of best martial arts manhwa that has been selected for you to choose from. I am going to write a review of each manhwa and let you know what I found interesting about them.
Read Also – 19+ Best Manga/Manhwa To Read If You Like Psychological Thrillers (Ranked)
1. Return of the Blossoming Blade
A story about a former hero who tries to rebuild his sect. The carefully orchestrated chaos that is Chung Myung somehow combines comedy, action, and an incredible storyline into one manhwa.
Although he is OP, the story doesn't solve his problems immediately. He's smart but doesn't make it feel linear. His humor makes you smile. In their portrayals of characters and the execution of action scenes, the illustrators did a great job.
This is truly a masterpiece. 11/10 would recommend it to everyone looking for a martial arts manhwa.
2. Legend Of The Northern Blade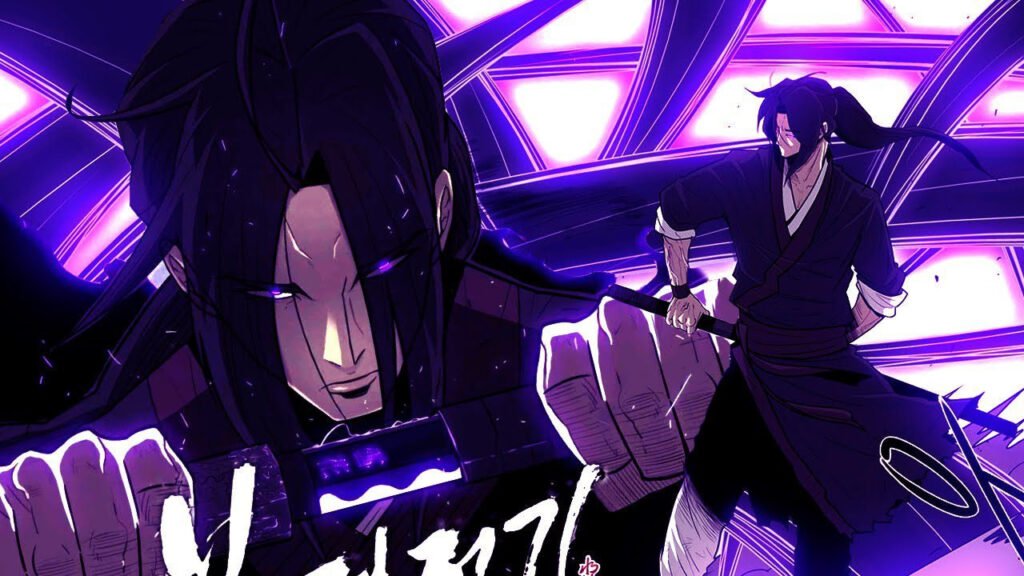 This manga is one of my favorite martial arts manhwa. The manga is well written, and the art style is comparable to mangas like solo-leveling.
This story is about a boy who experiences hardships and decides to revenge on those who have wronged him.
Although the story sounds like any other Shounen, it's much more complicated and enjoyable. Some might feel disillusioned at the beginning of the story. After 6 chapters, everything goes into overdrive and it continues to be awesome after that.
It manages to avoid all the clichés and blends martial arts with a little magic. We can look forward to the story because many of our predictions will prove false.
Read Also – 17+ Best Manhwa To Read If You Like Legend Of The Northern Blade (Ranked)
3. Nano Machine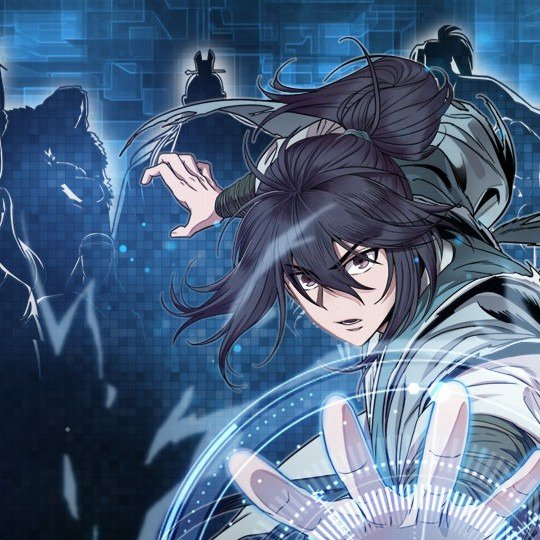 It is remarkable how the manhwa works. The story is well-written, even though it is OP-like nanomachine. This nanomachine is a product of the user and you'll see the MC Journey learn how to use future technology.
The Art is great and the fight scenes and action are perfect. The MC has a new personality and is smarter in future technology. This gives him an advantage over everyone else. Also, the MC can be friendly and make friends. This is a great mix of martial arts manhwa and sci-fi genres.
Read Also – 26+ Best Manhwa To Read If You Like Nano Machine (Ranked)
4. Grim Reaper's Floating Moon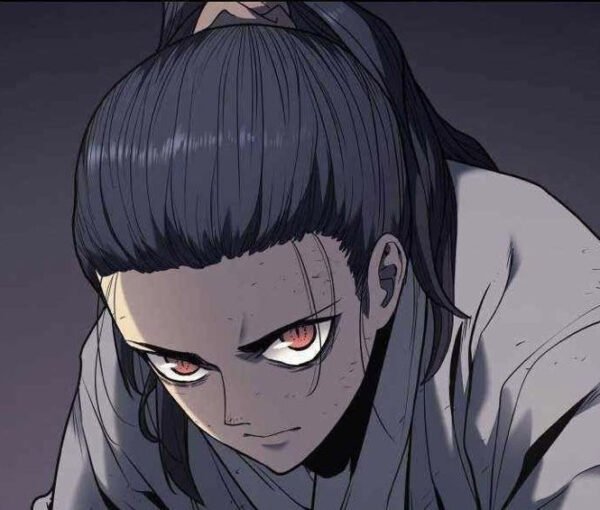 This is a very action-packed adventure. However, it's not the same adventure that you find in happy-go-lucky fantasy stories. This adventure is about survival and sanity.
This masterpiece explores reflection. It is about being a tool for someone or being yourself. The characters in this story are clever and unforgiving. The world-building is a great addition to the enjoyment of reading. You can read it as one of the best martial arts manhwa.
5. The Breaker
This art can be enjoyed even if it isn't colored. The art is beautiful to me. They aren't annoying or dull. The antagonists are well-written.
Even though it may seem like a traditional story about martial arts, the story is entertaining and has plenty of interesting elements that will keep you reading.
As you can see, Breaker revolves around martial arts. A bullied high school student discovers that his teacher is a skilled martial artist and asks him to help him become stronger.
The story is about the struggles of the teenager to be stronger and the difficulties that the teacher has due to his extraordinary strength.
The Breaker is exciting and fun. It's a 10/10 on our list of best martial arts manhwa.
6. Return Of The Mad Demon
This manhwa has been fantastic so far. The story begins a little chaotic, but it ends up being a great story. The main character is an honest, no-fake person. His interactions with other characters are hilarious.
I was laughing multiple times through the 12 chapters. If you are into that, he is incredibly strong right from the start. This one is a truly unique experience. It has humor, pace, and attention to detail.
One of the best martial arts manhwa.
7. Heavenly Demon Reborn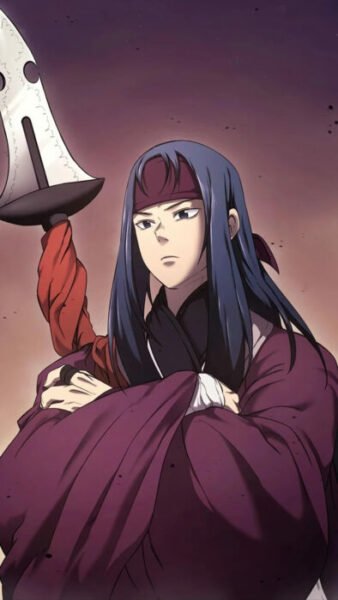 ART goes from 1/2 to 7/8. Don't be discouraged by the first few chapters.
It is a wonderful read. It begins measly with revenge motives. But, once you get used to it, it gradually, but steadily gets better.
It develops, and then it is really good. This is why it gets so many high marks in reviews. There is an OP speed-up moment. This is probably to bring the next events closer as they are (it's looking right now).
It is a very nice read. I wouldn't say it's a masterpiece but it is an interesting martial arts manhwa and keeps you interested.
8. Ending Maker

This manhwa truly is a treasure. The characters' facial expressions are very well done and the art is adorable. The characters are well–written. Both main characters are likable. The game world is well-known to the main characters.
They are generally well–prepared for what lies ahead. The world-building is huge and well-constructed. Although it has a romance tag, the romance isn't too overbearing.
Normal fantasy manhwa who don't like romance manhwa may also enjoy it because it is also a martial arts manhwa.
9. Master Villainess the Invincible!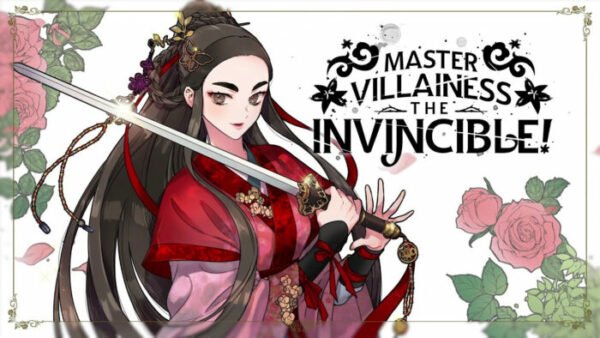 Haewon is a strong and capable female leader. She's determined to change her destiny but she also comes across as authentic and human.
Despite all her knowledge and power, she has doubts about her abilities and the impact she will have on those who follow her. This is a rare occurrence.
All these female leads are reincarnated, and they instantly fit into the new world they find. Haewon is a different person. Haewon still feels outsider-like and wonders about her motives for doing the things she does.
This is a sign that the author of the manhwa thought deeply about the characters' fears and motivations. Overall, a very good martial arts manhwa.
10. The Swordmaster's Son
Another regressor–type manhwa is this one. The main character is noble, but he's a useless potato. He dies an unmeaningful death and is reincarnated back to when he was a child.
He must now use all his future knowledge to punish those who have belittled him during his last life. It's a good story. The art is also very well done.
The main character's personality is typical of an average, all-knowing child. The side characters are well-written. The author did an excellent job of setting up the world and foreshadowing future events.
The story's pacing is the only problem. It is slow and boring, which can make it boring for some guys who want to get into the action.
In the first 15 chapters, this manhwa focuses more on character development and that is why it is on our list of best martial arts manhwa.
11. Father, Unrivaled
This Manwha is written better than any other Manwha, but it excels in the way it portrays its characters. Because the plot is largely about the children, I believe character development is crucial. They don't skimp on it.
The art is sometimes lacking and the story can be confusing at times. However, it's not impossible to understand. This book is a good choice for anyone who wants to learn martial arts or family development.
Although it is a small cross-cultural area, I understand its importance. However, it offers some great morals and a lot of fun if you put in the effort to read this amazing martial arts manhwa.
12. Murim Login
A very enjoyable read. MC is hard-working and has street smarts. I love how MC riles enemies with his mouth, then beats them with his skills.
He doesn't always win. There are many fights where he is beaten to death. It is a joy to watch. Although I wish there was more IRL progression than Murim progression, MC is still in development so it's possible. It will be interesting to see how it develops.
Great pacing, a likable mc, interesting plot. What more could a person want in an amazing martial arts manhwa?
13. Records Of The Swordsman Scholar
The murim manhwa begins slowly, with almost no action in its first chapters. But once the main character leaves the palace and goes on their journey, the pacing improves and we see some great action. This manhwa's art is more charming than the rest.
The main character is kind and not foolhardy. The writing of the side characters is also excellent. This is a great place to start if you are looking for some good murim martial arts manhwa.
14. Chronicles Of The Martial God's Return
The main character is the most powerful gosu in the whole murim world. He was able to kill many other martial artists. Seven big martial artists gathered and sealed the main character in ice.
The main character was released from his ice prison after 1000 years. During these 1000 years, many things have happened to him. He is more tolerant. He adopts a girl that is about to die and tries his best to help her.
This manhua is amazing. The main character is too powerful from the beginning. His nature is also quite a liar. He does not show mercy to his enemies. Although the art of this manhwa can be very good, it can sometimes become a bit inconsistent.
These minor mistakes do not stop this manhwa from being great. It is also very impressive to see the world being built. This martial arts manhwa is highly recommended.
15. Volcanic Age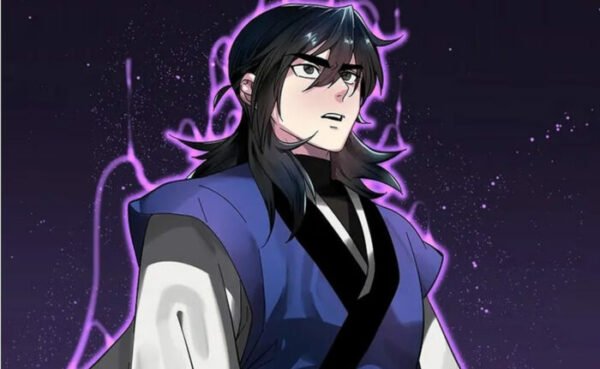 This series' MC is a great choice. He is not the generic dumb OP MC character who can't understand a girl approaching him, is aloof and arrogant, or loses sight of his goal to attain power.
He is clear about his goals and understands the feelings of others towards them, whether they are romantic or not.
Tang Hye is a great female lead. They are independent and follow their paths, not following the MC's lead like a parasite. He supports him and the MC reciprocates.
It's not a one-man show where the MC just beats up random people for 'courting death fights are very entertaining. Although each fight is difficult and straining for MC, it's wonderful to see him persevere.
16. Masters of Lightning Knives
This manhwa/manhua was amazing (this will include spoilers), it's really enjoyable even though it is supposed to be boring. I just look forward to seeing him train, but in this case, it was great.
It was also fun to see him act like a girl after he met the girl. This is why I am writing it because another season just started.
This was a great read! The arcs are very entertaining, especially when the MC becomes a disciple. It is a wonderful read, and it is so underrated. I highly recommend this martial arts manhwa.
17. Infinite Leveling: Murim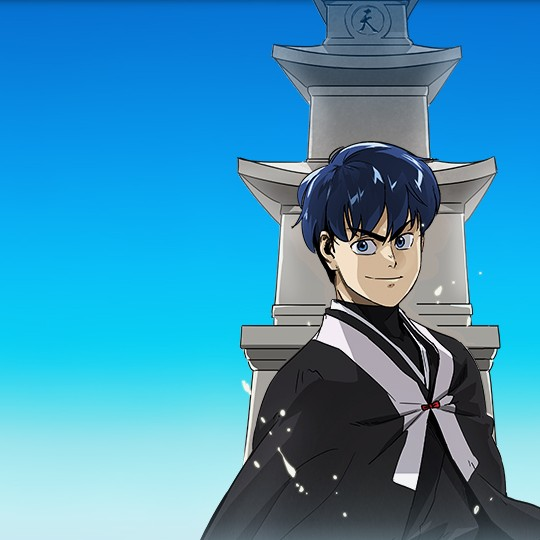 This is one of the best-managed murim works. The plot is great so far. The characters are interesting and the world-building is smart.
Although the flow is a little slow, it flows well. If you're curious, the later chapters are three times longer than those of the previous ones. It keeps getting better.
This martial arts manhwa is a great choice. It's original, cool, and well-executed. This story is a great choice for anyone who enjoys zero-to-hero stories with some humor and seriousness at times. It's great fun, I promise!!
Read Also – Infinite Leveling Murim Wiki | Know Everything About It
18. The Slumbering Ranker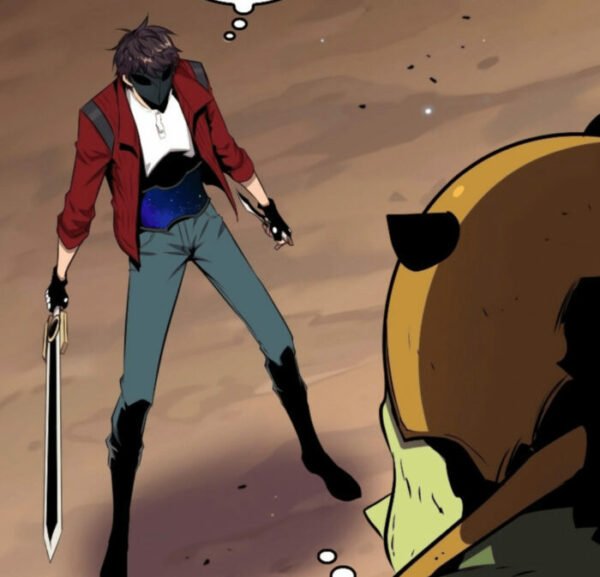 This book is best for readers who like humor, good plots, and interesting characters. The MC and his sister are a great dynamic. I also like the irony in the first twenty chapters. The author knows that irony is a great way to convey humor. It's not just funny. I would recommend it.
Although the Storyline is based on a trope that has been used a lot in manhwas, it provides a unique reading experience.
The art is excellent, with character development that is well beyond the norm. Emotion and motive are particularly well expressed.
A fine choice on our list of best martial arts manhwa.
19. Gosu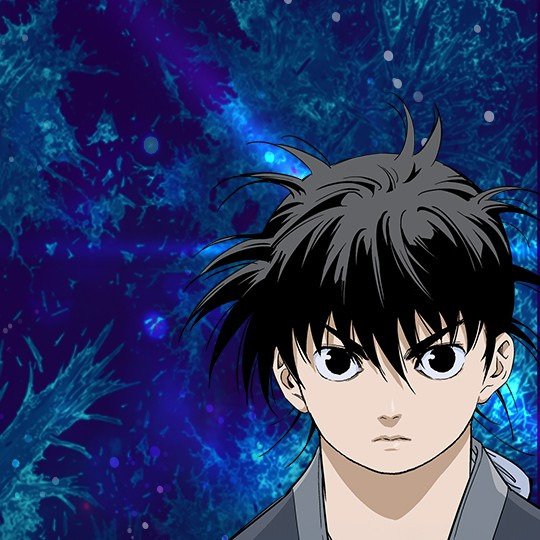 Gosu is a genre that focuses on revenge, martial arts, and comedy.
Sometimes the comedy is funny, but sometimes the martial arts battles can be quite intense.
This story is truly unique and I have not seen another manga with a similar story.
You should know that it is not a copy-paste story like other mangas. If I had to choose between the manga and something, HxH would be my choice.
The manga focuses more on side characters than the main characters, and the author hits the mark perfectly and that is why it is on our list of best martial arts manhwa.
20. The Undefeatable Swordsman
Although this is another story about cultivation, it stands out amongst the many. First, the main character originally gains power (no spospoilingThe main character is also a person with a positive personality.
He doesn't just save everyone, nor does he kill without fighting an eye. Each character in the story is unique. The story is getting repetitive and the plot becomes boring. The way the boards are cut is chaotic, which can lead to readers losing interest.
But still, one of the best martial arts manhwa.
Final Words
This is the end of our list of best martial arts manhwa. I hope you got what you were looking for. If this article has helped you then you can share this on social media or anywhere you like. We undergo a long research process before putting an article for you.
You can also follow us on social media to stay updated.