So you have finished reading Ranker's Return and you liked it very much. That is why you are here searching for more manhwa like Ranker's Return.
Well, you are at the right place because today on MyAnimeGuru, we are going to post a list of 14+ Best Manhwa Like Ranker's Return (Ranked). This list is going to be ranked based on the reader's ratings and the overall popularity of the manhwa.
The story goes quite well. However, the translation of the manhwa was dropped so I guess you can't finish it now.
In the meantime, enjoy more MMORPG manhwa like Ranker's Return.
List Of Best Manhwa Like Ranker's Return
Overlord
The Legendary Moonlight Sculptor
Overgeared
The New Gate
Gourmet Gamer
Shangri-La Frontier
1/2 Prince
The Worn And Torn Newbie
Mystic Musketeer
Taming Master
The Strongest Florist
Only Sense Online
Good Night World
The Healing Priest of the Sun
I'm Destined To Greatness
This is our list of best manhwa Like Ranker's Return. Though we have added 15 manga and manhwa that is why we will now discuss why we chose these titles to be on our list of best manhwa like Ranker's Return.
1. Overlord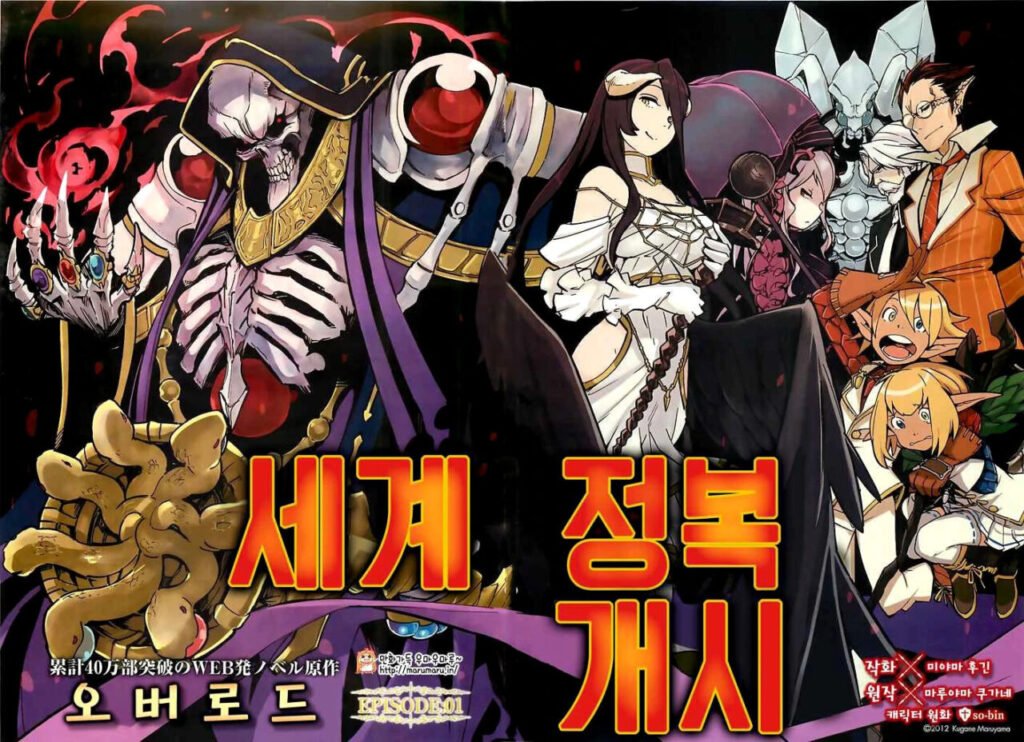 The story starts with YGGDRASIL which is a well-known DMMO-RPG that is scheduled to be shut down quietly at the end of its day.
The character Momonga decides to remain until the very end of his favorite game, and then be patiently waiting for the mandatory logout.
The server, however, is not shut down, and Momonga is trapped in his skeleton body, and eventually transported to a new world.
"The Powerful Overlord" needs to figure out what's waiting for him in the new world, and must face constant challenges.
Without parents or friends, nor any place to belong in society, the average man will do anything to conquer his place in the New World. One of the best manga on the list of manhwa like Ranker's Return.
Read Also – 10 Best Manga To Read If You Liked Overlord (Ranked)
2. The Legendary Moonlight Sculptor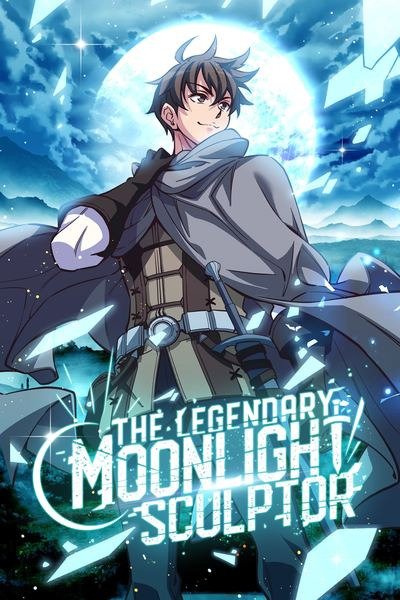 This is one of my favorite mangas I've ever read. I am a fan of its VR (Virtual Reality) genre as well as the evolving leveling systems.
I have read these types of manga exclusively. I love Douluo Dalu, Douluo Dalu 2, Douluo Dalu 3 (Short) Re: Monster The Gamer, and many others in this kind of manga.
I have discovered that The Legendary Moonlight Sculptor is the most enjoyable manga of this kind, and the first chapter is a battle with mysteries and various quests that are completed to create a compelling story.
It is a combination of manga that I've read extensively, Douluo Dalu Toaru There is no VRMMO Kadatsuki (Probs has snubbed that title), Xian Ni, The Great Conquerer, and The Great Leader.
I highly strongly recommend the manga on our list of manhwa like Ranker's Return.
3. Overgeared
This tale has its ups and downs. Some may be annoyed by the bad character of the protagonist, but I think he's an intriguing character.
The name he has defines him. Grid as well as Greed. Although he may have been fragile at first he does not have a sheer attitude.
He's taken advantage of and has been a bit brave sometimes. It was a slow story in the beginning, but by Ch.10 the tables were turned.
Grid was a common addict of SATISFY that was attacked by an NPC during an adventure.
Due to unforeseeable circumstances, the legendary book that Grid obtained during the quest changed his status to level 1. legendary blacksmith.
It appears that his path was being tracked by misfortune in one manner or the other, but once his luck improved fortune and wealth suddenly blossomed in his profession.
Acquired third on our list of manhwa like Ranker's Return.
Read Also – 17+ Manga To Read If You Liked Overgeared (Ranked)
4. The New Gate
The many characters: the incredible ability of the protagonist as well as the servant(?) and the shock for the new generation of characters when the mc employs an old technique or pulls out the old currency or rare or legendary crafting tools.
What I think makes the story 5 stars, it's that the main objective is to return to the real world it's boring and repetitive.
The only positive aspect of the open-world manga is the side missions, such as the rescue of a fox cursed with a curse or overcoming the undead skeleton, who breaks into dance, and is armed with a holy sword. Try it if you want a manhwa like Ranker's Return.
5. Gourmet Gamer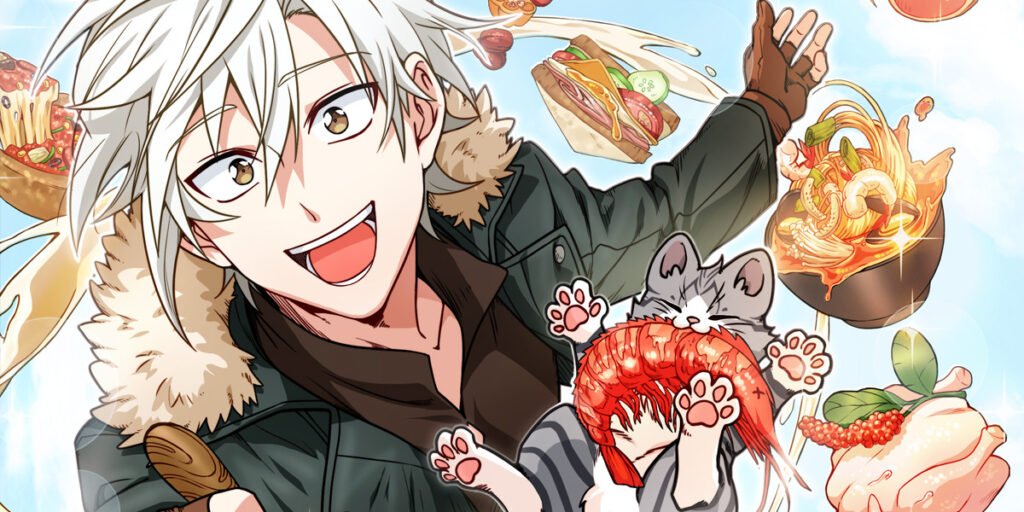 The Gourment Gamer! is great and light (for the games in-game aspects) and is an informal story to go through and pick the key characters that you will like and be able to remember their names of them.
Lee Rim's story doesn't seem rushed or simplified and his struggles are real, especially if you like food. It is essential to be able to relate to the character to enjoy this tale because it's not only about virtual reality.
The writer strikes a nice balance between the real world and the virtual world. You can enjoy the story for its plot, not just the action or the desire for a few scenes that are related to the shokugeki.
One of the best MMORPG manhwa like Ranker's Return.
6. Shangri-La Frontier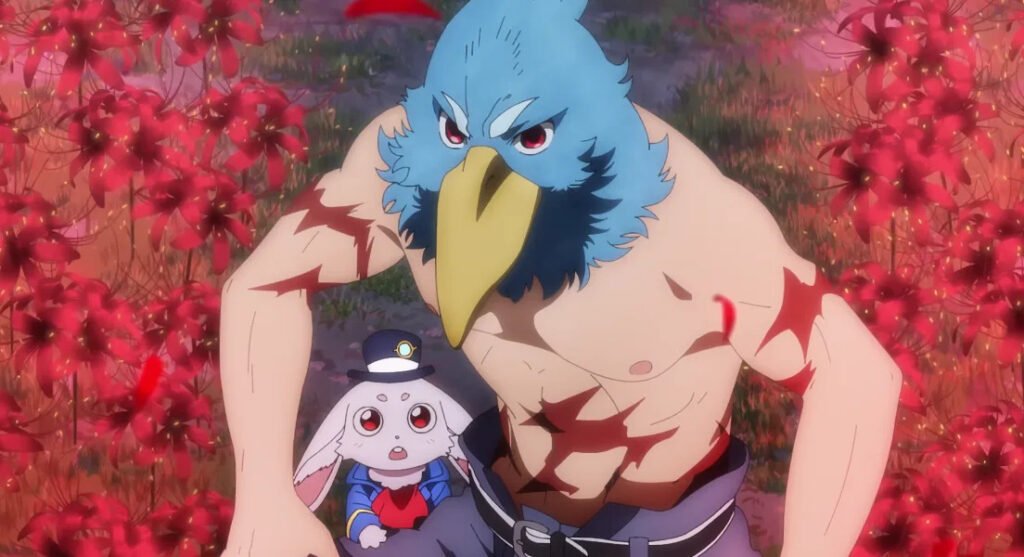 It's amazing, it's not some super engaging lore or an exciting story, but it does do very well. First of all, the art is of the highest quality and makes it feel like you're in the real world.
The combat choreography is top of the line and that's another thing that was noticeable while reading the manga. These intense fight scenes got me in the middle of my seat and helped me realize how effective fighting can be in the manga.
As a person who enjoys video games, it's great to come across an enjoyable MMORPG, particularly one that is like this.
The idea of a man who excels at playing trash-Neche videogames arriving to wreck an enormous stage is amazing and how they manage to provide all high stakes tension of videogame manga is beyond my comprehension.
Overall, it's great to read for anyone who enjoys combats that aren't flashy, yet still interesting and well-written, the story's not bad, but it can make the other manga look like garbage.
I would say it's pretty decent and the characters are fun and interesting, particularly the main characters and they even produce beautiful emotional or exciting moments. Try it if you want a manhwa like Ranker's Return.
7. 1/2 Prince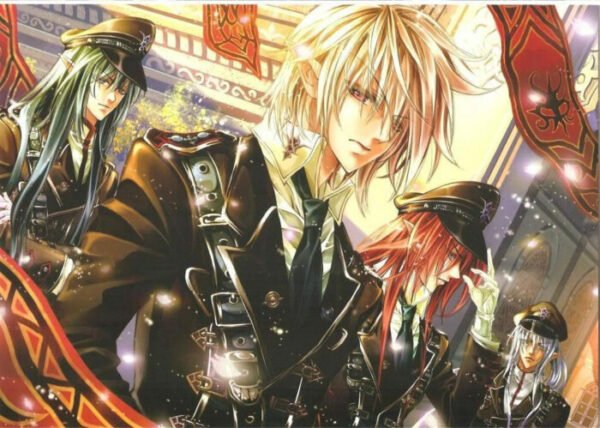 The story is thrilling and is a fantastic close ancestor to the entire "in the game world" concept. The MC is hilarious as well as willful and imperfect. The game's world is full of amusing twists and is alive and, for the most part, there aren't any pacing issues.
1/2 Prince offers a fascinating plot about a girl Feng Lan (16yr old) who is a participant in Second Life (A Virtual Reality Game).
She is an elf male (and is secretive from the world that she's an actual girl) she is the one who captivates female hearts without a second thought "cough*.
Anyway she forms an organization called Odd Squad. It is comprised of Lolidragon, a female moderator of hidden games; Ugly Wolf, a beast race Priest character; Doll, a necromancer; Guilastes, a bard and Yu Lian, a female mage.
Then she takes over the game by utilizing… help aside from her team. In the course of the play, a man gets into love with her, however, the guy doesn't believe that she's a woman.
A good one on our list of manhwa like Ranker's Return.
8. The Worn And Torn Newbie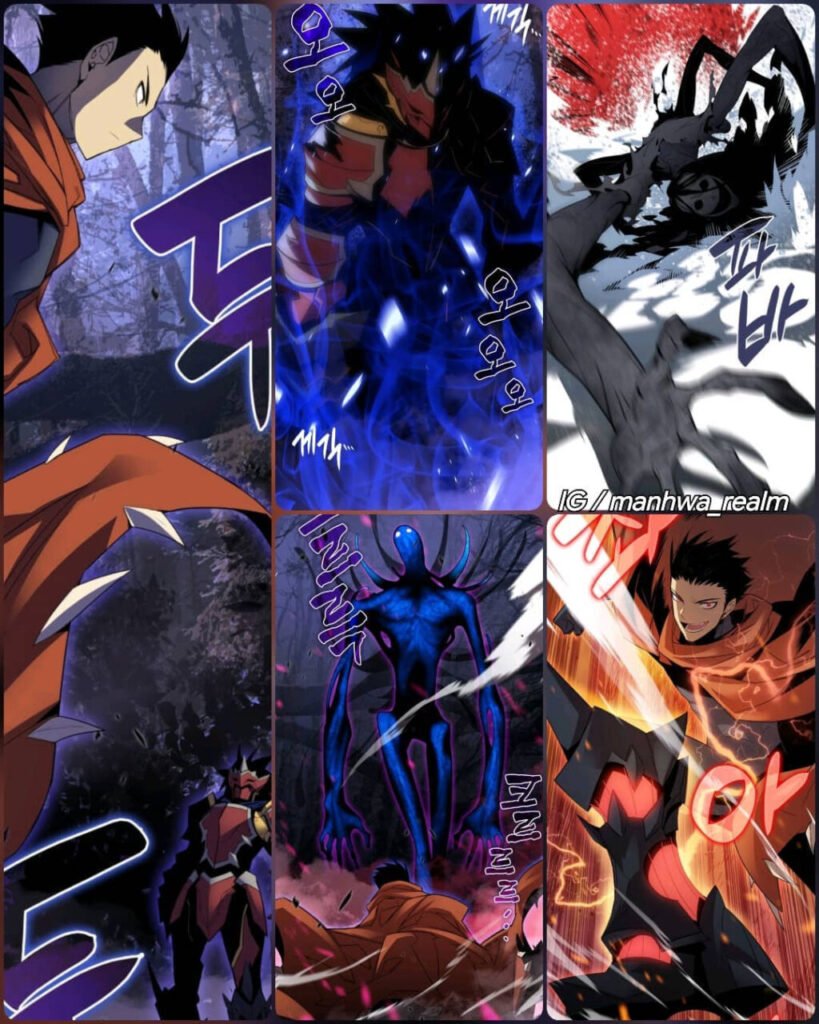 The beginning of the manga appears to be a typical isekai manga. The protagonist plays a ruined game in which he loses his sword, he returns fifteen years later in the past. Then, with the knowledge gained from his past, he is one of the strongest and most difficult players ever to play the game.
The storyline is quite good, but It could be improved there are a few areas that could be improved. Characters and Art are appealing.
In conclusion, it's an intriguing manga that I would highly recommend anyone to go through it if you want manhwa like Ranker's Return.
Related:

14+ Best Manhwa Like Return of The Legend (Ranked)
9. Mystic Musketeer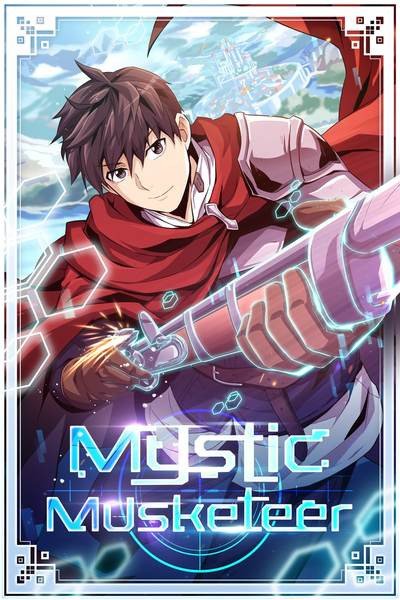 The VR Manhwa is an MMORPG and Manga is extremely over-saturated, however, Arcane Sniper is an oasis of calm the story is well-paced and enjoyable to read.
The characters are quite likable and include our MC who is a charming character. I also love the story of the background of the army as well as the musketeer's academy and on.
If you enjoyed overgeared and want manhwa like Ranker's Return, this is a good book for you.
10. Taming Master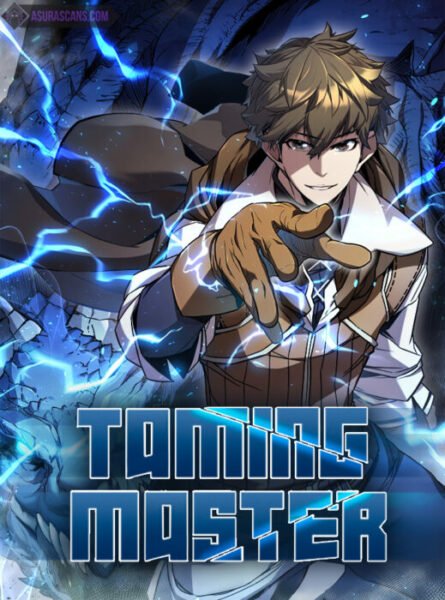 The plot is basic however, it is proficiently executed. The romance is a bit cliché The character deserves a greater development of his emotion.
Additionally, a gap of about 10 levels between the main character and antagonist isn't a problem.
However, he can win way too easily against adversaries who are 30 levels higher than him. This is challenging considering that the tale is set in the context of a video game.
While it does have certain defaults, I would recommend you go through it if you are a fan of manhwa, such as the Ranker's Return (VR GameUnique Class/OP primary character).
One of the best to try if you want manhwa like Ranker's Return.
11. The Strongest Florist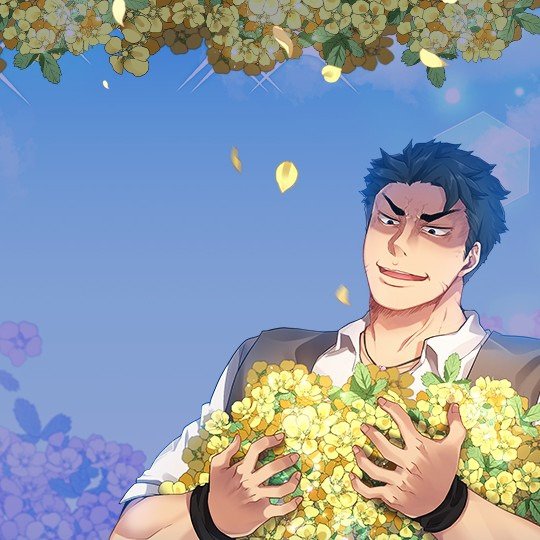 A massive, large Korean male whose mother has always been adamant about him being strong and tough has experienced issues with miscommunications since childhood because of his intimidating face and huge body.
In reality, all he would like to do is plant flowers and realize his dream of running a flower shop, however, he's allergic to flowers and isn't good at growing plants.
And even more troubling, his dad could murder him if he found out that he was engaged in this male-centric hobby! It's fine to try to achieve this dream in a virtual space in which allergies aren't a thing, isn't it?
Add some walking the path less traveled and" tropes, along with some special classes, and some fantasy things, and mix them with some good art, and you'll have a cute and enjoyable VR MMORPG manhwa like Ranker's Return. Good reading so far.
12. Only Sense Online
With a system called "Sense," each player strives to make their unique character within"Only Sense Online," the VRMMORPG "Only Sense Online."
In this world is Yun who is an absolute novice in the gaming world with the most uncustomized "Sense" to date.
While his two sisters both veterans of the game are critical of his choice of gear, he continues to explore the skills set he's acquired.
On the way, he comes across those who master the craft production "production" and those who have perfected this art.
Be amazed as a complete beginner creates a revolution within the world of gaming and develops "the "ultimate" help class. A worth trying manhwa like Ranker's Return.
13. Good Night World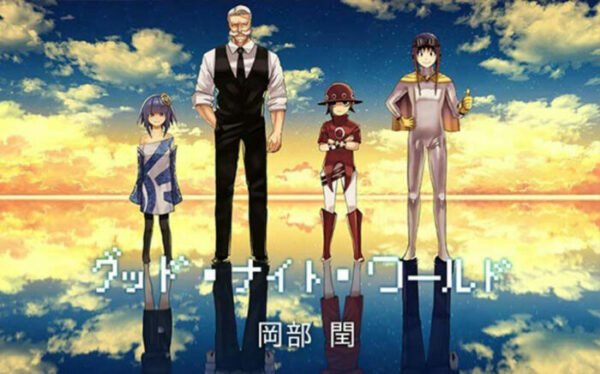 If you're familiar with the psychology of thought or thinkers and psychology, you've heard of these famous questions: AI vs Human intelligence, can ai be considered to be a real thing, or is it just a fantasy?
Do we live in the real world or are we just playing the same game as there were? This manga attempts to answer the issue and put a spin on the subject.
This is the reason it's such a beautiful read. From a distance, you may imagine that having four people from the same family and playing the game of ame and not knowing the other could be a form of plot armor, but it works beautifully.
There are a few things that I disliked about the manga, however. The characters, their relationships, and the stories of the origin of the characters could have been more elaborated, but this is not an issue for the story that the writer wants to tell.
That's the only thing that matters. A must-read manhwa like Ranker's Return.
14. The Healing Priest of the Sun
"The reason he undertakes such quests isn't that it's nice, but because it's because he's an addict."
Kai looked back at the other people who were talking to him from the distance. 'I'm a sucker?!
Do you think it's wrong to assist people in need? You assisted an NPC who was in trouble. It's a good thing.
Your kindness score has grown by 1. The kindness stat has increased by 1. You're rewarded for doing good actions? A Priest that has never been seen before on an entirely different level is now on the scene!!
A new take on the Virtual Reality RPG manhwas. It's Overgeared, however instead of crafting, it's all about goodwill.
The MC essentially assists other characters to increase their power. The art itself is well-crafted with the style of storytelling at the time of reading chapter 15.
I'm looking forward to reading more chapters since it seems like it is potent. One of my favorite manhwa like Ranker's Return.
15. I'm Destined To Greatness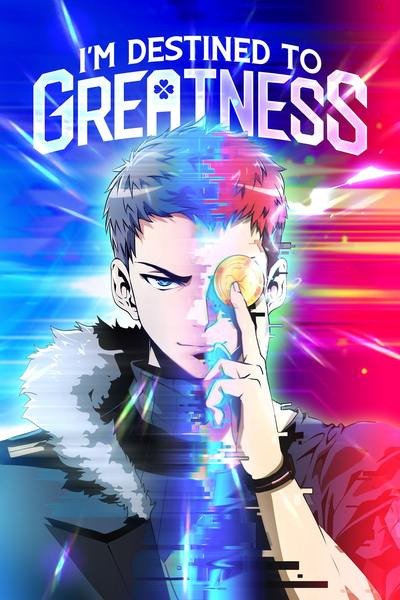 A conclusion to The Legendary Moonlight Sculptor and Overgeared the story is bound to be ahead of the pack shortly.
With quick updates and engaging people, this book is an experience you'll appreciate. Its art is appealing and there are many jokes and the story is compelling enough to be something I would recommend.
I enjoyed the book. The story is fun and funny at the same time. MC is hilarious. The fact that he doesn't solely relays on his physical strength but also his brain power – I truly appreciate the fact that he can relay his brain's power.
I'm not sure why, but at the beginning of episodes, MC was named ugly.
Quest is quite amusing. The idea behind Luck's stats aids the MC in testing. ( I'm able to identify it as the motivational factor for this tale. )
I would recommend it from the bottom of my heart to all those who enjoy manhwa like Ranker's Return.
Final Words
That was all we had for our list of best manhwa like Ranker's Return and now we would like to know if this article helped you or not. Comment and tell us or share this article as a token of appreciation towards us.
You can also subscribe to our newsletter to get daily updates on the latest anime trends and articles on our website.