If you are into the manhwa world then I doubt you wouldn't have heard or read about Nano Machine and came here to search for more manhwa like nano machine. I mean come on, this is one of the best manhwas in the history of manhwas.
The story is so interesting and intriguing, it leads readers directly to google search for more manhwa like Nano Machine.
That is why today MyAnimeGuru came up with this article in which we will be listing the best manhwa like nano machine.
Now, enough talk. Let's get straight to our list of the best manhwa like Nano Machine.
List Of Best Manhwa Like Nano Machine (2022)
The Beginning After The End
Return Of The Blossoming Blade
The Legend Of The Northern Blade
Second Life Ranker
Return Of The Mad Demon
Heavenly Demon Reborn
Overgeared
Father, Unrivaled
Murim Login
The Archmage Returns After 4000 years
The Undefeatable Swordsman
The Max Level Hero Strikes Back
First Demon Of Mount Hua
Library Of Heaven's Path

Murim RPG Simulation

Child Of The Sheath
Return To Player
The Reborn Ranker Chronicles
Poison Dragon: The Legend of an Asura
Captain Corinth
Last Word Of The World
Cultivation Through Science
The Legendary Mechanic
I'm Destined To Greatness
Black Abyss at Dawn
This is our list of 27 Best Manhwa Like Nano Machine. Now, let us discuss why we chose these titles to be on our list of Best Manhwa Like Nano Machine.
1. Solo Leveling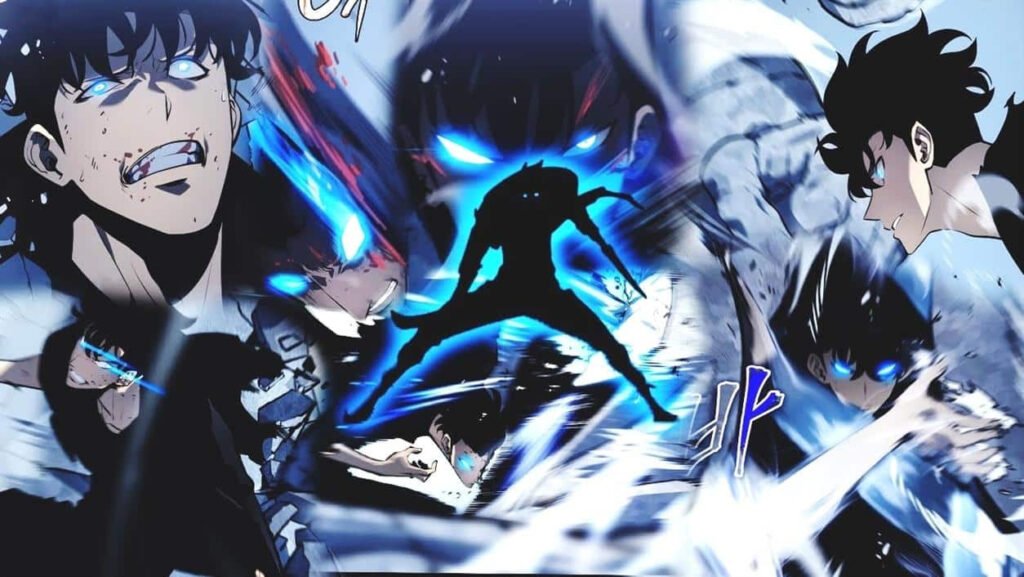 If you are a newbie, Solo Leveling comes highly recommended. I first started reading comics (manhwas) through Solo Leveling. More fascinating is the progression of the protagonist from weak to powerful.
Don't expect romance or anything like that because this manga is entirely action-oriented. There are levels, monsters, dungeons, and artifacts in this manhwa.
In a nutshell, this is my favorite. Deserving name the number one on our list of best manhwa like Nano Machine.
Read Also – 10 Anime Suggestions Resembling Solo Leveling
2. The Beginning After The End
I am a huge fan of this manga! The novel itself is amazing. It was so great that I sometimes did not remember to breathe while listening to those action sequences.
Second on our list of best manhwa like Nano Machine. The love story between the puppy and the dog in the novel made me smile and say "kyaa kyaa" too. It's the best I've read in this series. It's not the most excellent however, it is "the best".
I came across this manga when I was looking for the manga for The Trash of the Count's Family and observed that it features the same illustration as my favorite novel, TTofCF. However, the stories of both are different. I did read it, and was pleased that I had gone through it!
Read Also – 14 Manhwa Suggestions Like The Beginning After The End
3. Return Of The Blossoming Blade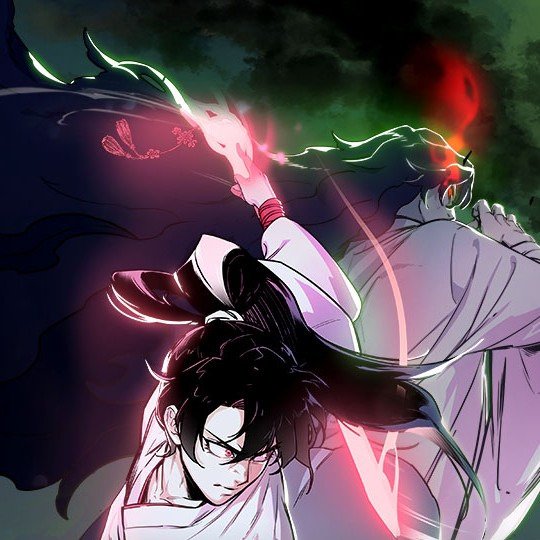 I am in awe regarding what to describe how incredible this manhwa is so far.

The MC particularly is very charming. He appears to be an idiot without any common sense but he's extremely smart when it is to plotting and other things. Third on our list of best manhwa like Nano Machine.
You'll be amazed to discover how smart the man is. He's got this confident, cocky personality. such personalities of the protagonists could be a bit grouchy If not written correctly The author is written so well that it's a joy to read.
I love watching him navigate through his adventures and watching fight scenes. The art is beautiful and I love the characters.
I'm going to take a look at the novel since I'm not able to put off reading it to read it anymore!
4. The Legend Of The Northern Blade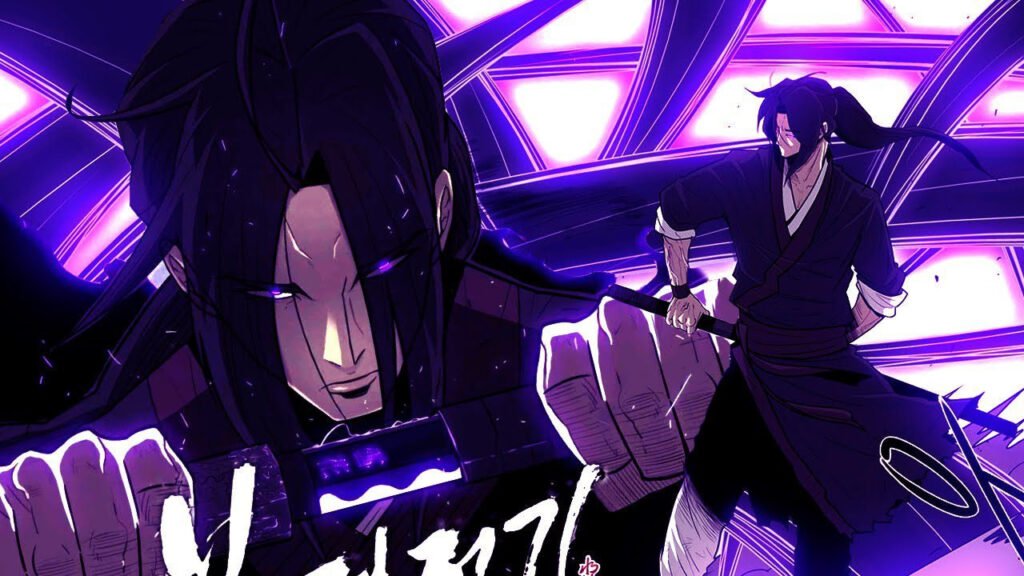 This is a must-read. Within the vast array of cultivation manhuas, this one is among those that stand out, and it's for a good reason, believe me.
4th on our list of best manhwa like Nano Machine. The plot is realistic and preserves its "magical" part linked with the world of cultivation.
The revenge plot is the main theme, without destroying the subplot. The artwork is unique and almost flawlessly mastered and, in addition, it is perfectly matched to the plot.
In addition, the characters appear human because of how the author's relationships and how they evolve.
Thank you for this piece of art. (and for the translator)
Read Also – 18 Manhwa Suggestions Similar To Legend Of The Northern Blade
5. Second Life Ranker
The story is about an Mc whose primary goal is revenge. The Mc is fascinating that you're compelled to continue reading about the story. 5th on our list of best manhwa like Nano Machine.
This story is much more about the Mc than the surrounding world or other characters. The Mc isn't overpowered at the beginning, but he is a victim due to his choices and training.
The Mc also has an advantage because he has a guide on the best places to go to acquire legendary equipment.
The mc is also a Lolley Wolf and would prefer to pursue his goals alone even though the four principal characters we've met are all siblings, which could be one reason why the mc is a fan of theirs more than others.
As the story keeps moving, the more attention and attention our MC gets however his abilities grow and he acquires more ops weapons and equipment that make more.
Read Also – 18 Best Manhwa Suggestions Like Second Life Ranker
6. Return Of The Mad Demon
It is a massive murim manhwa. Its main protagonist is awe-inspiring at the beginning, and he is extremely ruthless.
6th on our list of best manhwa like Nano Machine. One of the best things about his character is that he's not a slouch and behaves sometimes in random ways, by his intuition.
Characters from the side are also well-written. The conversations between the main characters and the secondary characters are always enjoyable.
The style of this manhwa is also excellent with lots of fun fight scenes. Also, it has some of the conquer the world elements. This is a gold manhwa that everyone needs to test at least once.
7. Heavenly Demon Reborn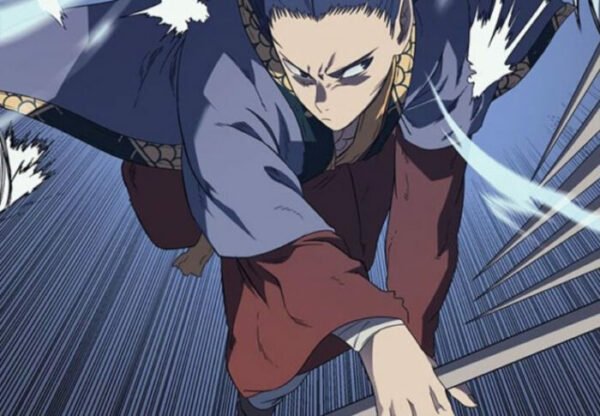 The next to Legend of the Northern Blade this manhua is brightly shining as one of the most cultivate-like manhuas.
7th on our list of best manhwa like Nano Machine. Don't be swayed by the art, in the beginning, it improves after a few scans, and is close to perfect.
This is not the only thing that makes the story engaging, nor too fast nor is the pace spot on revenge is the central theme do not lose sight of the protagonist.
The protagonist is intelligent and a hard worker. The more you study this piece of work, the more you'll like to be aware of and the more anxiety you feel upon seeing the last scan that will arrive, meaning at the very least, a week of waiting for an update.
Each time you wait is worthwhile considering the story as well as the artwork.
Read Also – 18 Best Manhwa Suggestions Like Heavenly Demon Reborn
8. Overgeared
The story certainly has its downs and ups. Many might be offended by the bad character of the protagonist, but I think he's an intriguing character.
8th on our list of best manhwa like Nano Machine. His name is what defines him: Grid as well as Greed. Although he may have been in the beginning weak he does not have a shear attitude.
He's taken advantage of and has been a bit brave sometimes. This story was slow in the beginning, but by Ch.10 the tables were been turned.
Grid was a common addict of SATISFY who was stabbed back by an NPC during a quest. Due to unknown circumstances, the famous book he obtained during the quest altered his profession into a level 1 legendary blacksmith.
It is apparent that his path was being followed by luck or misfortune in one way or another other but after he fought these challenges the odds of success and wealth emerged in his professional life.
Read Also – 18 Best Manga Suggestions Like Overgeared
9. Father, Unrivaled
The writing in this film is much better than the other Manwha that you can find on the internet, however, I believe it is the best in the way it depicts its characters.
9th on our list of best manhwa like Nano Machine. I think character development is essential since children comprise most of the story and they don't skimp on this.
The art may be a bit sloppy and the plot isn't quite as coherent at times, I believe it's not carried out in a way that you be able to comprehend.
I'd suggest this to anyone who is looking for the perfect family development or manhwa that is related to martial arts.
Understandably, it's an unpopular cross-over however, my main point is that it's a good moral choice and overall a great time, if you allow the time.
All in all, I'm giving it 9/10 as I feel it was written at a great time in my life and the characters' faces are touching and the overall story is easy to follow.
I've been digging through the dirt for too long and this is something I would suggest to anyone who's a self-respecting reader.
10. Murim Login
I am in love with this. I started on 11/04/22 and completed all the chapters that were published in two days (because I was busy with other work to complete lol).
10th on our list of best manhwa like Nano Machine. Comedy is the best and humor is gold. The writing is consistently good and I enjoyed it even though I wasn't a fan of it initially.
Like someone else said (well posted memes) on the last comment to the chapter, it is the perfect balance of 'epicness and humor'.
I'm with them. If you're a fan of Legend of the Northern Blade there is a greater likelihood of liking it (maybe) since two characters will remind you of the game. In any case, you can read it. Enjoy your time studying
11. The Archmage Returns After 4000 Years
This book is a must-read If you're in love with stories! The style of art, while not my favorite, however, it's pretty unique and distinctive, you'll immediately recognize the story is based on it!
11th on our list of best manhwa like Nano Machine. The first chapter is mostly about school, but gradually we get into the realm of the gods, the primary enemies, more deeply, which makes us excited to see what happens next.
It's an isekai but currently, the main character acknowledges the need to be stronger as many could easily take on him.
The female protagonist isn't evident as there may exist two individuals in my head who could be her, however, the story does not have much to do with romance because the main character thinks it's odd considering how old his soul is. Yet, you must go through this story!
12. The Undefeatable Swordsman
Amazing story! It has the same feelings as Peerless's dad, but at least in this case all the family members are alive and well, and they're all a goodness. 12th on our list of best manhwa like Nano Machine.
Synopsis:
Song wu moon was described as an insane who enjoys gazing at the work of the mysterious celestial figure.
A chance encounter was the catalyst that allowed him to discover his full potential, and the martial art he learned from the painting was a valuable advantage to his development. He's now working towards becoming a master swordsman!
13. The Max Level Hero Strikes Back
Some people might think I'm overestimating this manga, however to me, it was extraordinary. It's a typical story. The weak guy is trained and develops powerful powers.
13th on our list of best manhwa like Nano Machine. This is exactly what I love about it. It doesn't skim over subjects that leave you thinking, "wait a minute how did that even happen?" It's well-paced. It's good. If you're looking for a typical OP Isekai Manga, this is it.
14. First Demon Of Mount Hua
The story starts as classic but becomes more distinct and more profound than any other manhwa/manhua from cultivation.
14th on our list of best manhwa like Nano Machine. I like the fact that actions carry real consequences for even the manhwa. Furthermore, the mc is powerful and has an incredibly strong will. I love it as well. The art is superbly in line with the plot.
Unique, the style of art started to evolve into a manhua style, however, the story is interesting enough to keep you interested.
The thing I love the most is the MC who is ruthless but kind and he slams his opponent's body, which is very pleasing to observe since the majority of his foes are criminals and MC'S who save scums and bastards not my kind of MC.
It's a great read if you follow Lee Gwak's martial art. I'm going to just add one thing: If you love Northern Blade then you'll love it.
15. Library Of Heaven's Path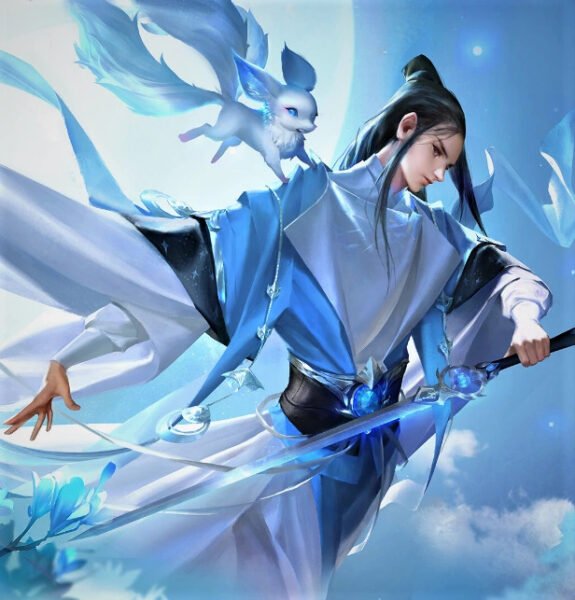 The plot is entertaining and lighthearted. It's also not filthy like other webtoons on martial arts that often depict hints of sexual harassment.
15th on our list of best manhwa like Nano Machine. It's a fun and humorous story that gives one a sense of the meaning of loyalty in the story.
This is a gem when compared to other traditional webtoons about martial arts although there's nothing to are unique and the story is simply written better. Though there could be more thought put into the character, it is in perfect harmony with the type of story it tells.
16. The Skeleton Soldier Failed to Defend the Dungeon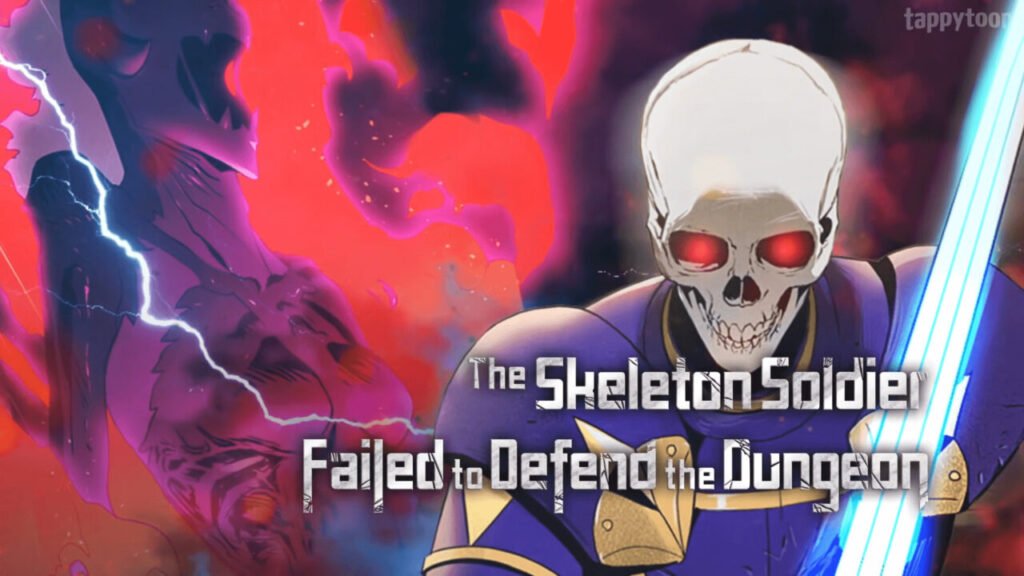 I am a huge fan of fantasy manhwas and mangas. They start from the beginning to embark on a journey into the world of a new character and learn more on each page, to slowly create a more complex and more dense plot. 16th on our list of best manhwa like Nano Machine.
This manhwa can do this very well. If you love Re: Zero, you should give this one a shot it's less terrifying and divergent, but it still is very good at the story being revealed more and more of the plot, while also leaving several mysteries to solve.
It's an unusual perspective from your typical game mechanic insufficient to an op manhwa. The mc is a bit of an OOP, but because of his ability to play like Re: Zero, he can avoid the standard plot armor that is the norm. to typical.
17. Murim RPG Simulation
This is a very good read. I'm talking about all the available books, which focus on mc showing off his rapid power(systems and all that) this one is more of an Mc (at the very least, by my standards) 17th on our list of best manhwa like Nano Machine.
He's not a reckless idiot, but someone who thinks about the right thing to do, and knows the right time to take a hit, and trying to repay the debt was a big win for me.
The first chapter is great, it's got the same base as mangas all have, but it's not a duplicate. It has its distinct plot and a character who grows slowly and isn't a sudden an op, but it is worth reading.
Read Also – Wiki Of Murim RPG Simulation
18. Child Of The Sheath
A treasure like this is often overlooked due to reasons that I cannot comprehend. It's an entirely exclusive world that seems to be seamless as well as natural, in its very own ways. 18th on our list of best manhwa like Nano Machine.
If it ever gets produced by a company that could manage all the work the thing needs, it to compete with studio Ghibli with its awe-inspiring storytelling and stunning artwork to be able to.
The characters are realistic and believable and have depth. The villains are all believable. an underlying reason that is plausible for their motives.
19. Return To The Player
The artwork is distinctive and captivating. The actor is well-informed, has his objectives and strategies in place, and doesn't try to be a harem that is cliche or other types.
The main female character of yandere even though she is different, is fascinating and refreshing. 19th on our list of best manhwa like Nano Machine.
The way that the events play out and the overall plot are beautifully laid out. The power of the MC is not too obnoxious, as is the power scale executed correctly.
In a nutshell: is it an excellent read?
20. The Reborn Ranker Chronicles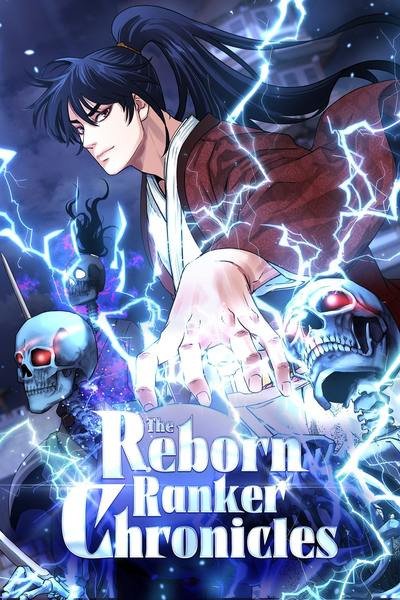 What we can see can be seen as the Mc returned to a murim universe from a hunter civilization with his necromancy system in place, but is reset. 20th on our list of best manhwa like Nano Machine.
The storyline is a great game with distinctive elements. The art is also great and has great action scenes. In the beginning, he's overweight, but he'll lose weight in the future. The characters are average. Mc gets to be extremely powerful.
It's certainly a great choice for anyone who is a fan of murim and reincarnation.
21. Poison Dragon: The Legend of an Asura
I have read a few chapters, and the MC made an impression that was very positive on me. He's an absolute beast and by his poise and manner of speaking, he appears to be an interesting MC who is overpowered.
21st on our list of best manhwa like Nano Machine. We can't wait for the next chapter. If you aren't happy, you don't know what's good for you (just kidding) However, seriously try it!
22. Captain Corinth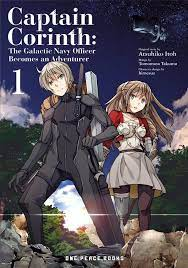 The manga is refreshing to read. Sci-sci-fi is integrated seamlessly into the fantasy world. Reading this manga will keep you engaged, not like dull adventure stories. 22nd on our list of best manhwa like Nano Machine.
There are some issues, such as an entire chapter being wasted to describe the naming of a vessel, however, this manga is quite good. The Mc is the only survivor of the ship that was destroyed that belongs to the galactic empire.
He arrives on an island of magical creatures and quickly discovers the rules of that world, and adjusts himself by enlisting the assistance of a lost princess
This is an excellent book to recommend to anyone who enjoys fantasy and isekais, and it's worth an opportunity to try.
23. The Last Word Of The World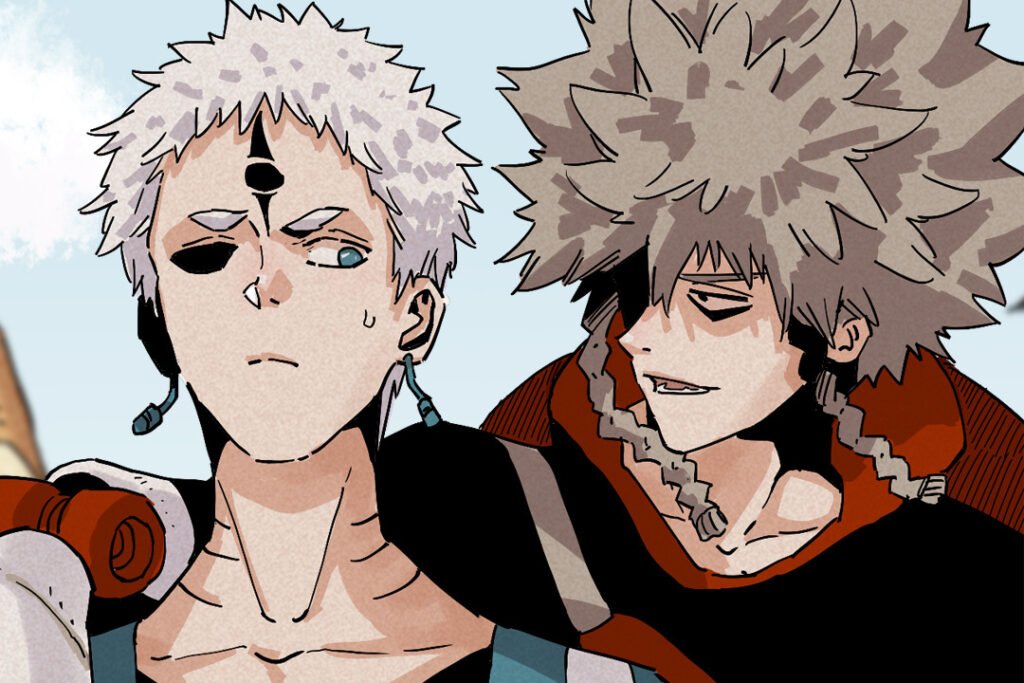 It took me some time to go through this book because it was not reviewed and I was apprehensive, but I'm glad to have finished it. 23rd on our list of best manhwa like Nano Machine.
The first chapter had me amazed by its original take on a postapocalyptic setting and the appealing and likable characters.
I would recommend it to people who enjoy the quality of the plot and inspirational art, and to people who like comedy and action with a hint of depression, I'm recommending this to those of you.
Be aware that the story does contain an eerie moment in which I was able to truly feel for the characters. If you're sensitive, make sure you have tissues.
24. Cultivation Through Science
Mc has reincarnated into an agricultural world that has the help of a system. The leader is a tiny time sect. He is in the op, but he pretends to appear weak. 24th on our list of best manhwa like Nano Machine.
He instructs his followers in an entirely new way of cultivating them and that includes teaching them math science, etc. It's quite good. It's hilarious. Mc also makes use of modern weapons when fighting other cultivators.
25. The Legendary Mechanic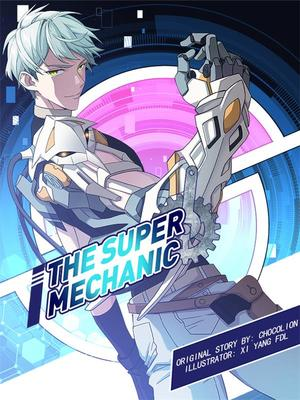 The Webtoon is intriguing. It inspired me to Sword Art Online. I love the fact that he's waiting to get his revenge. However, they all got the wrong person.
It was a lot of fun, and I hope the story will continue to be this entertaining, even though the plot is very classic ( being put into the form of an online game) the story has its particularities. Go through it and form your own opinions, but I believe it's worth the time.
The Story is amazing. Along with the characters and artwork. It's all great. I would highly recommend it. 26th on our list of best manhwa like Nano Machine.
26. I'm Destined To Greatness
Finalization of The Legendary Moonlight Sculptor and Overgeared This tale is certain to rise to the top very shortly. 26th on our list of best manhwa like Nano Machine.
With frequent updates and relatable people, this book is an experience you'll be able to enjoy. Its art is appealing and there are plenty of laughs and the story is strong enough to be something I'd recommend.
27. Black Abyss At Dawn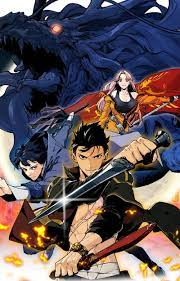 The principal character was a powerful hunter in his final life and had a lot of personality issues. He was arrogant and insecure, however, after his death, he reincarnates as a new person.
He still is arrogant around him. After a couple of chapters, he realizes that he's not the same man he was during his earlier life and that the challenge is to climb the ladder.
Then we witness numerous positive changes in his character. The greatest thing about this dog is the system of dungeons. In normal manhuas, the dungeon system isn't often explored or given much consideration, but in this one, the appearance of the dungeon and everything else is described in detail.
The art is amazing as are the combat scenes. Last but worth reading on our list of best manhwa like Nano Machine.
Final Words
That was all for our list of manhwa like Nano Machine. If you liked our article then let us know by sharing it with anyone who needs to read this.
You can also subscribe to our newsletter to get daily updates on our website for absolutely free.