Eleceed is one of the most famous manhwas that can force you to read it till the end. It has a unique concept and a wonderful story that makes the viewers curious about what's gonna happen next. It's only natural they want more manhwa like Eleceed.
Manhwas that we read have some similarities to each other based on the genre but Eleceed is one of the manhwas where the story is completely different from any other manhwa.
Today on MyAnimeGuru, we are going to post a list of the Top 14 best Manhwa Like Eleceed (Ranked). So, let's get started.
List of 16 Best Manhwa Like Eleceed
The Beginning After The End
Spy x Family
Second Life Ranker
The Breaker
Unholy Blood
Your Throne
Noblesse
The Gamer
The Archmage Returns After 4000 Years
Jungle Juice
The Skeleton Soldier Failed to Defend the Dungeon
The God Of High School
Child Of The Sheath
Girls Of The Wild's
I'm Destined to Greatness
This is our list of manhwa like Eleceed. Now we will discuss why these Korean webtoons have been selected to be on our list of Best Manhwa Like Eleceed.
1. Solo Leveling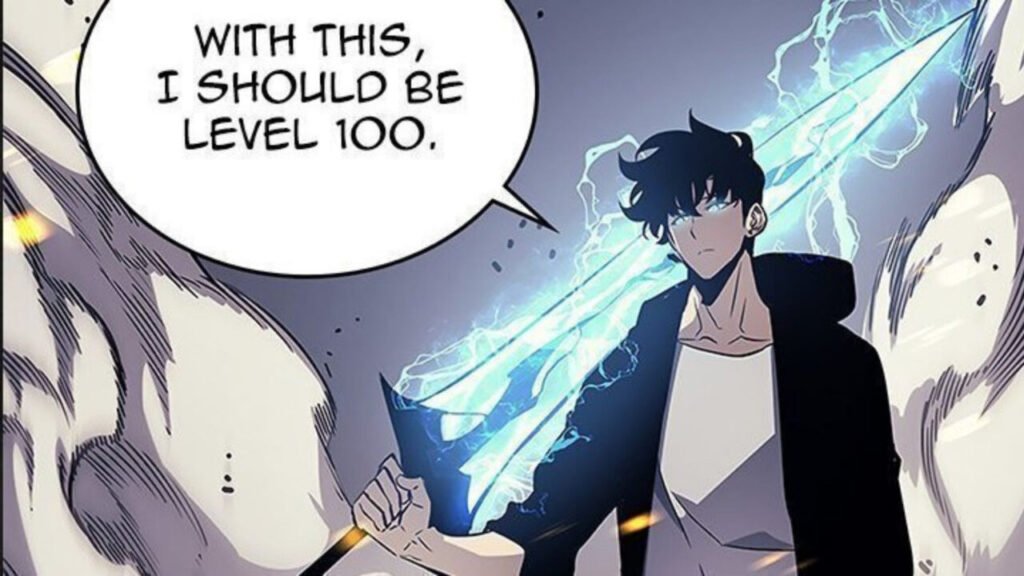 This story was probably one of the best Overpowered-character series I've read. I'm not usually into these kinds of stories, but Solo Leveling has connected me in an entirely different way. It is the best manhwa like elected.
The protagonist was well-written and showed good character development. The story was well-written It was an incredible adventure; I had different emotions when reading this.
Do not even get me involved in the artwork… Every possible angle and diverse methods of visualization were definitely beyond perfect.
It affected me in a variety of ways to feel as if were there to watch the events unfold on my own. I love the specifics they provide.
Overall, it was awe-inspiring, the final scene made me think about the many options the MC might choose to follow.
I'd read this manhwa again. This is number one on our list of manhwa like Eleceed.
Read Also – Similar Anime Like Solo Leveling
2. The Beginning After The End
This manhwa is decent, but The light novel hits a masterpiece the light novel is so much better. It's not a book you could go through in a single sitting.
Once you reach the most recent chapter. you'll have to stop because it's almost monotonous as he tries mastering and making use of his power. A deserving title in the list of manhwa like Eleceed.
It does something that unlike any other "copycat isekai" story does. The mc has an OP, however, the fights are almost always lost. only surviving a few times It's a real thriller, and the arc of the story is amazing.
Even if the fight is lost, it's the most exciting and satisfying thing I've read. Once you arrive at the final chapter in volume 7, and when volume 8 gets underway, you simply cannot put it down because it's that good.
The story is a twist and I can't even believe anyone who says they didn't enjoy the book. 2nd on our list of manhwa like Eleceed.
Read Also – Manhwa Similar To The Beginning After The End
3. Spy x Family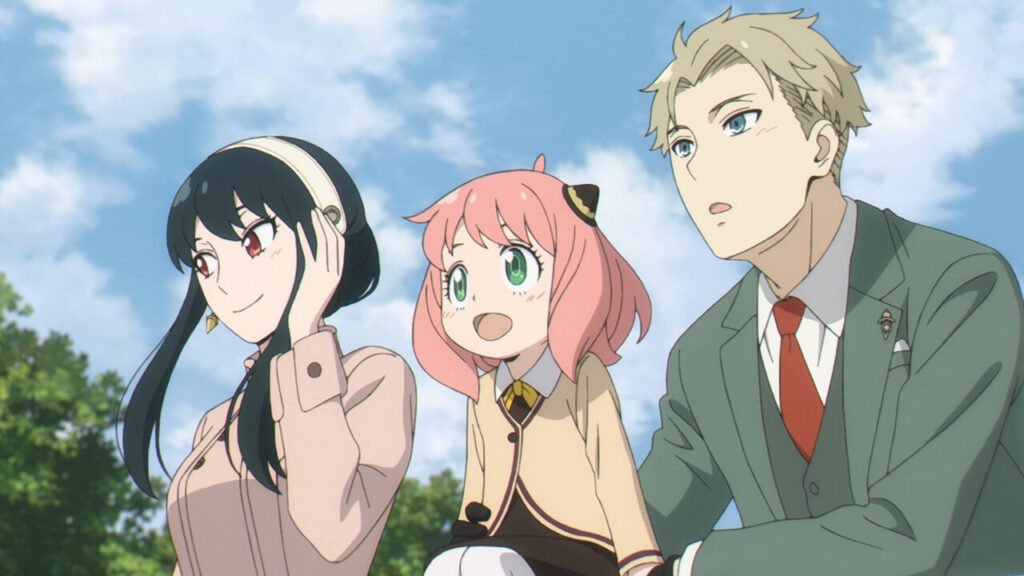 The reason I like this manga is that it contains elements from every genre rolled together. The way the author is capable of keeping the balance right creates an enjoyable read.
I love this manga so I've paused at the 17th chapter so that I don't need to wait for a couple of weeks to wait for a chapter to be released. The only manga in the list of manhwa like eleceed.
This is my very first review of a manga or anime and to be able to write my very first review in this manga is an honor.
The story is full of humor and action along with a touch of blood, absurdity, and childishness to it. I will never alter any aspect of the characters since they are perfect.
This is a bit of a spoiler, so in the course of the story, the characters loid and you form an emotional connection to their "family" although they both conceal their most horrifying, yet hilarious identities.
The fake family is revealed throughout the novel and as you read, you begin thinking that they could be real. 3rd on our list of manhwa like Eleceed.
4. Second Life Ranker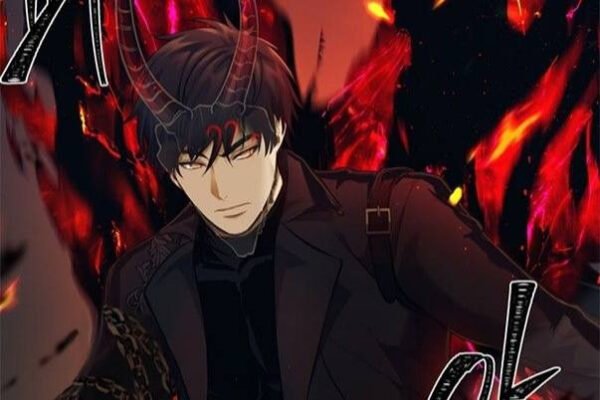 I'd say that it's a great book, but I believe it's not fair to compare the book to solo-leveling. They have two authors with different plots, whereas the solo leveling mc (sung-jun-woo) is determined to be the best ranked in SecondLife, Mc (Yeon-woo) is motivated by pure revenge, and even though they share some similarities however they're quite distinct.
I'm unable to give this another rating other that a flush10 I'm sorry. N I love both manhwas. I would highly recommend this to anyone, the artwork is amazing, the action is amazing and the characters stay to their roles and don't stray, which is why they scored a 10 from me.
In all, as I mentioned, flush 10 for me. 4th on our list of manhwa like Eleceed.
Read Also – Manhwa Suggestions Like Second Life Ranker
5. The Breaker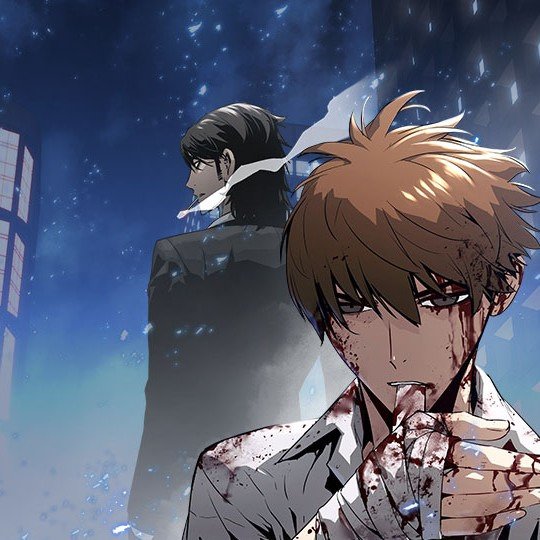 It's certainly not that different from the typical Shounen manga, but somehow, I was completely in love with the story. Characters, plot, and storyline, I was completely fascinated.
Breaker, as you've seen in the synopsis, is a martial arts story. A high school bully discovers that the teacher he has been assigned is an expert in martial arts, and asks him to aid in his development.
The story is about the efforts of the teenager to grow stronger, as well as the difficulties the teacher is facing due to his extraordinary ability.
The story is unfinished and isn't the most original However, I think that it was written very well and I liked the story a lot.
5th on our list of manhwa like Eleceed.
6. Unholy Blood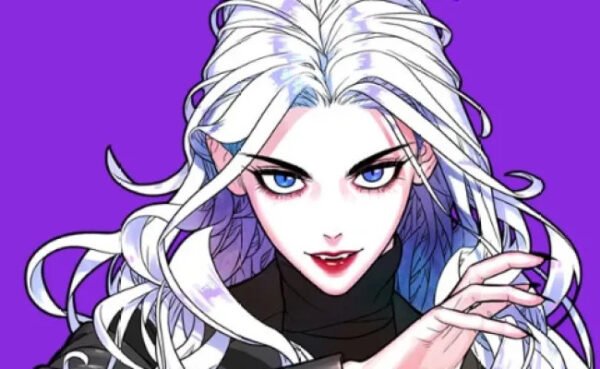 It's not going to say much, but the action is fantastic vampire story isn't one to skip over and when the protagonist is as overpowered as she is, while having remains to go through trials and trials creates a fantastic story.
The art style creates the feeling of, oh my god this is a dark moment that is a story based on memories.
The characters are well-thought out and the author weighed in on the romance in this exceptionally well considering it was their first experience with the combination of action and romance which created characters that are more appealing than the typical characters that you can find in an action manhwa.
Because there's no one that you can imagine living for other than their world. Hence, it's single-leveling, which is the most perfect manga(no objections to it being read, they are the top choice due to the reason that it is)
6th on our list of manhwa like Eleceed.
7. Your Throne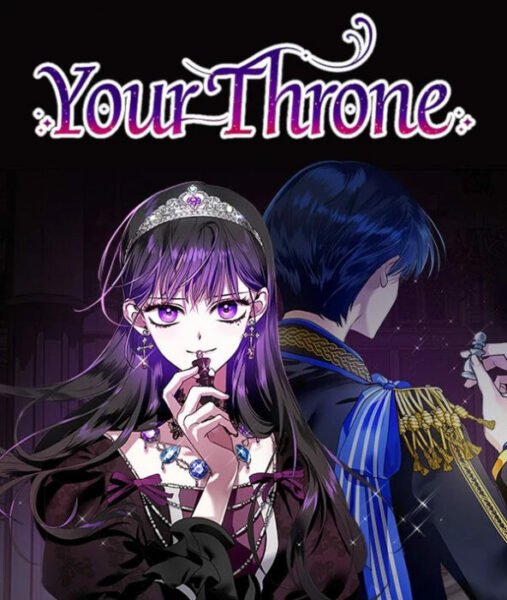 A delightful work of art intriguing and mysterious tale of two characters whose personalities are at odds, yet are so connected with each other.
Although the stunningly drawn characters have a resemblance to the shoujo, this isn't a shoujo. it's a political and psychological fantasy in which our protagonist who is extremely clever and cunning, is fighting clever and very rewarding moves to achieve her goals.
It's usually difficult to find a way to give this high a score, but this one has something to be said about the art. The artwork is gorgeous, the plot is compelling, and the characters are intriguing and cause you to take them on as a character. The film is just very good.
While I write this review, there aren't many chapters that are available yet, however, I know that it's sure to be an unforgettable journey.
7th on our list of manhwa like Eleceed.
8. Noblesse
I've been reading Noblesse since the year 2016 and I can confirm that this manga isn't a waste of your time.
The story's lead is OP however at the same time, not OP it's amazing how this story did not get as much attention as other webtoon manhwas even though it has been running for the past 12 years.
The emotions in the final chapter made me tear up. And when I discovered that this manga had come to an end, I was somewhat disappointed that such a wonderful manhwa came to its end.
Noblesse is one of the manhwas that was available until the very beginning of the OP mangas. I truly wish that more people read this manga as it's an amalgamation that includes everything from comic to tragedy.
8th on our list of manhwa like Eleceed.
9. The Gamer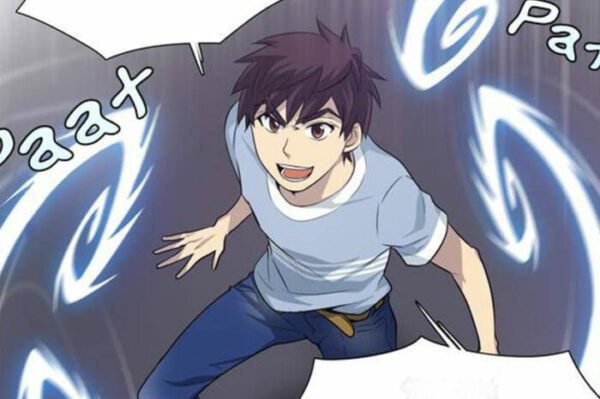 The manga/manhwa is being constructed, features a solid storyline, and entertains you with its humor and action. I laughed through almost every chapter) as reviews said the manga/manhwa is very fast-paced.
It's very easy to be absorbed in this story and to continue reading. I read the entire 67 chapters within two days) I'm guessing I've got no life.
Anyhow! The language is lovely and is in line with the characters' ages. For instance, at one point, one of them said"alright" I laughed for a while as it seemed a bit odd to the character to speak that way.
However, that is the sole thing that I've noticed in the 67 chapters I've read, that isn't right in diction.
I would recommend taking a look at The Gamer, you'll defiantly enjoy it! It might be best to read it in private… I was greeted with some odd look when I was laughing in XP
9th on our list of manhwa like Eleceed.
10. The Archmage Returns After 4000 Years
I am a fan of fantasy, however, it seems like isekai has wholly taken over the genre. That's the reason I was attracted to Manhwa to start with.
Let me say it from the beginning The trigger warnings aren't a joke. As someone who faced several problems like these in the past, they can take a toll, so if are facing serious issues with these subjects, take it easy.
For the record, when I've never read a work that scrolls like this. It took me just a couple of chapters to adapt, but as that's the way things are now, it was not a huge issue.
If you're looking for a refreshing fantasy world to get lost in to escape our world and are comfortable having to deal with difficult subjects in a variety of real-world ways, I would suggest trying The Archmage a try.
The Archmage isn't for everybody but I'm having fun and am eager to watch where it goes. 10th on our list of manhwa like Eleceed.
11. Jungle Juice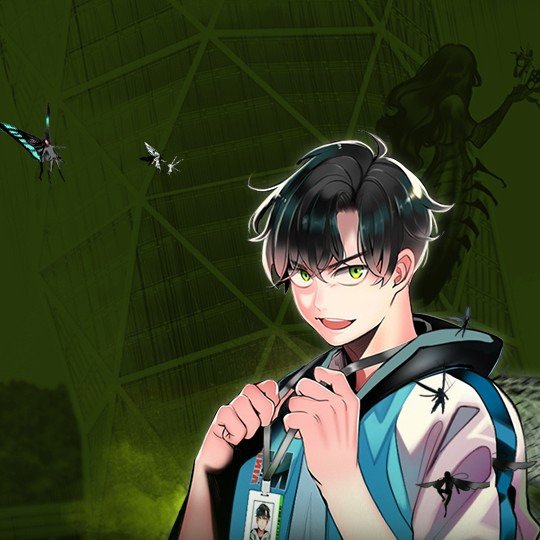 I'm not great at explaining this, but the basic manhwa is set in an environment where there are several insect-humans, there's an insect spray that mixes an insect's DNA with the individual who sprays the bug.
The Mc experiences an incident that ends in a sanctuary for bugs like a place, and he goes to the school and tries to get the honor of valedictorian so that he will be able to get the cure and rid himself of his insect DNA.
To date, there are 10 chapters, but it's one of the best reading experiences I've read in a while If it continues at this pace I could imagine it becoming a huge three, with solo leveling and the debate. I 100% recommend it.
11th on our list of manhwa like Eleceed.
12. The Skeleton Soldier Failed to Defend the Dungeon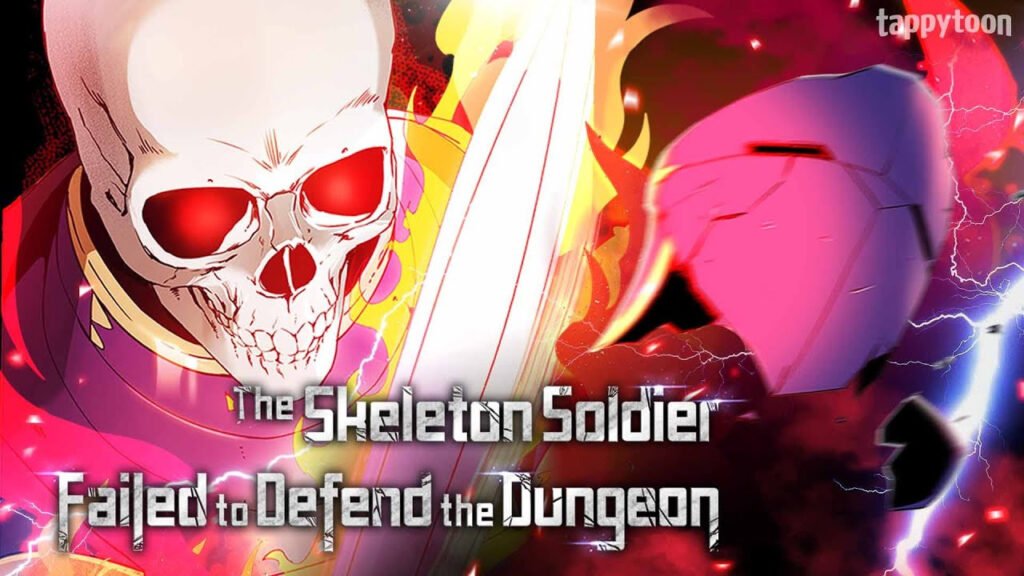 Go through it. The Skeleton Soldier Fails to defend the Dungeon is not just amazing and entertaining, but it's also one of the greatest manhwas.
This is my personal opinion but I'm unable to find any flaws. I've read a lot of Korean webtoons and many mangas and they all are bloated.
Surprisingly, even after more than 200 pages, I didn't feel exhausted, driven to insanity by the monotony of monotony. Instead, it felt fresh and fresh.
I was uncovering new insights that once more shook the foundations of the tale to its base. In addition, how the author portrays reincarnation in his story is innovative and original, but it can lead to numerous interesting encounters.
The creator has spent a lot of time creating this tale, and the aspects from the beginning are significant 100 chapters later.
This book is essential reading for anyone even remotely curious about webcomics. I am eager to read the book. 12th on our list of manhwa like Eleceed.
13. The God Of High School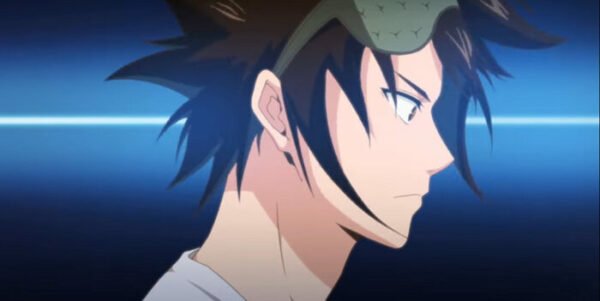 "The God of High School" is a Korean Webtoon that is hosted through the Korean Google search engine Naver (naver.com).
The webtoon, which is fully colored, is about a 17-year young boy named Mori Jin, an orphan, who is fostered by his "grandfather" (no blood relation).
Throughout his entire existence, Mori Jin was trained by his grandfather in the methods that are taught in Tae Kwon Do (Korean martial arts).
However, when seen from an outsider's point of view, Mori Jin's Tae Kwon Do isn't conventional.
Mori Jin gets accepted to an event called the God of High School (GOH) competition, which aims to identify the most skilled martial artist and also the most powerful martial art form with the winner receiving one million dollars as well as the possibility of a wish.
Through the course of the competition, Mori Jin makes friends with friends like Dae-Wi (Karate) and Mi-Ra Ya (17, Kendo).
Are they going to Mori Jin to be successful to claim the title of God in High School along with his comrades or will their alliance fall apart due to their selfish motives?
13th on our list of manhwa like Eleceed.
14. Child Of The Sheath

MASTERPIECE as well in terms of story as well as the art.
Let's begin with the artwork. Even if it wasn't your favorite when you opened it when first opened it you could see that the artwork is beautiful, unique, and intricate. It doesn't get any worse as you progress through the wonderful narrative. It's fantastic!
The story is well-written. The story is all about the environment they live in. They have two strong brothers – both black and white.
The principal character is a child and is a grandchild of the blood demon of black iron (black great-grandpa brothers).
He travels to explore the world and discovers much about his great-grandfather who was regarded as the most excellent person he could ever meet and was not sure what the people around him thought of him.
Many various characters have different personalities, and it's hilarious.
There are many sad stories of their life and the way that his grandfather and the blood demon of black iron influenced the two.
It's interesting and complex to read! 14th on our list of manhwa like Eleceed.
15. Girls Of The Wild's
The story is very good and has almost every element in it, from emotional reactions to romance to fights.
The style of art is very different and interesting. I became enthralled with it and began have been reading it every week.
The chapter can be read on your phone using the "Line Webtoon" app. Since the entire chapter is vibrant, they look stunning, unlike the normal black and white version.
If you're waiting to read the manga, I suggest you read it at least once. You'll enjoy it after reading the 10 to fifteen chapters.
15th on our list of manhwa like Eleceed.
16. I'm Destined To Greatness
A conclusion to The Legendary Moonlight Sculptor and Overgeared the story is bound to rise to the top very shortly. With frequent updates and relatable characters, it is an enjoyable manhwa to be able to enjoy.
Its art is appealing There are many jokes and the story is compelling enough to be something I'd recommend.
I enjoyed the book. The story is fun and humorous at the same time. MC is hilarious. The fact that he doesn't solely relay his physical strength, but also his brain power – I am impressed by the fact that he can relay his brain's power.
16th on our list of manhwa like Eleceed.
Final Words
That was all for our list of manhwa like Eleceed. I hope this helped you to get your next reading material.
If it did, then please subscribe to our newsletter and you can also share this article with your friends who might need this.
FAQ Section
Is Eleceed a manga or manhwa?
Eleceed is a Manhwa. It is published on Naver Webtoon (Korean and English as well.)
Will Eleceed get an anime?
The popularity of webtoons and manhwas is increasing these days and from that, we can say, Eleceed will get an anime adaptation very soon.
How many chapters does Eleceed currently have?
Eleceed currently has 209 chapters.
Read Also – Top 10+ Best Manga Like Return Of The Broken Constellation