Yona of the dawn is one of the best manga that presents a perfect mixture of comedy, romance, action, and drama. I don't usually read romance manga but this one was somewhere awesome.
It's only natural people start searching for more manga like Yona of the Dawn. Its story intrigues our interest and makes us keep going. The author has done a great job in this.
That is why today on MyAnimeGuru, we are going to post a list of 14+ Best Manga Like Yona Of The Dawn and this list will be ranked based on the reader's ratings and reviews.
Akatsuki No Yona is the story of a beautiful princess living in a castle who doesn't like the way her life was going. So, she ran away with her bodyguard in search of the dragons to save the kingdom and this is how the story goes.
So, without wasting any more time let's get started with our list of best manga like Yona Of The Dawn.
List Of Best Manga Like Yona Of The Dawn
Heaven Official's Blessing
Light and Shadow
Rurouni Kenshin
Song Of The Long March
From Far Away
Red River
Snow White With The Red Hair
The Princess and the Three Beasts
Dawn Of The Arcana
Harem In The Desert
NG Life
The Heroic Legend of Arslan
My Dear Cold-Blooded King
The Queen's Flower
Fushigi Yugi
Kiss Of The Rose Princess
These are all the manga in the list of best manga like yona of the dawn (It contains some manhua and manhwa too that are worth mentioning).
We will now discuss why we chose these to be on our list of best manga similar to yona of the dawn.
1. Heaven Official's Blessing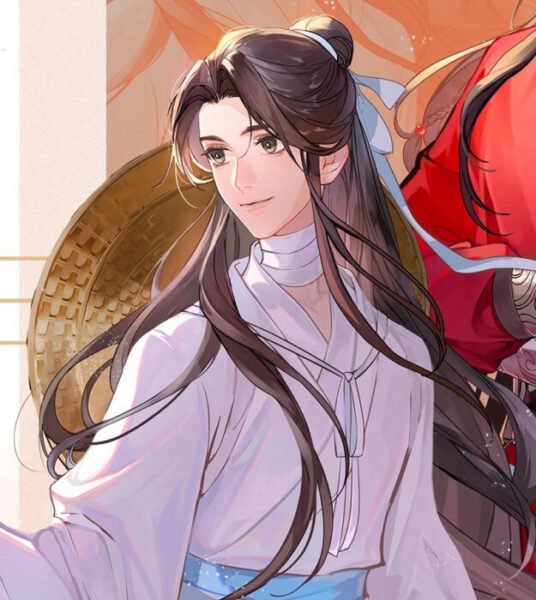 I believe this story is wonderful because of two main reasons. One of them is the artwork.
Perhaps I'm exaggerating, or maybe wandering off and ramble, but I'm not fooling about when I say the artwork in the manhua is incredibly beautiful and precise.
The drawings appear like they could take an eternity to draw. They're not the style of your typical manhua.
There are superior, far beyond the average. This manhua puts the quality of the manhua, not the number of pages.
I'm not a fan of the fact that chapter releases are shorter, as the artwork is simply worth looking at.
Another factor is that this plot is designed amazingly well. I'd say it is comparable to Hyouka. The plot twists aren't just coincidences since if you had a closer look at the previous chapters, you would have seen hints at the plot.
It's also a great tale because it doesn't contain any characters who have powerful, long-lasting feelings.
I feel that Heaven Official's blessing is a great example of fleeting thoughts and feelings that make it so compelling to read. It's not as clingy and cliché as mangas shoujo, however, it's still enjoyable to read it simply because it feels… enjoyable to watch the story unravel.
That is why this is the number 1 on our list of best manga like Yona Of The Dawn.
2. Light And Shadow
This is one of the most exciting things I have read to date. The story was quite good and fascinating. I loved the conclusion, too even though it seemed a bit unexpected.
It's the main woman who's remarkable, she's clever and not a jerk (although at first, she appears to be). The background stories of the characters are well thought-out enough that they generate a resonance of tension. I could not put it down.
While the ML may be a bit shaky at first, it turns into an extremely sweet love story with great friendships.
It's a great experience reading this manga on our list of best manga like Yona Of The Dawn.
3. Rurouni Kenshin
The manga is quite distinct, with its design and plot, people, and of course the conflict that each arc is revealed.
I am awestruck by the way the author reveals a subtle flaw in each character, and how each character develops their character as the story unfolds.
Rurouni Kenshin is an extremely long manga. It is expected that there will be several extra chapters.
However, the overall story is fantastic! I go through the entire book without skipping. I would highly recommend this manga on our list of best manga like Yona Of The Dawn.
4. Song Of The Long March
It's amazing. The art is great for the first few chapters, but it then goes to the right jaw-dropping at the end.
Female and male MCs have great personalities and are integrated into one of the best and most effective historical political stories I've seen to date.
I am amazed by the manga, and I would suggest it to anyone who is a fan of the historical genre. I didn't have more to read caused a gap in my soul that none of the mangas have fulfilled to date.
I'll never forget how this comic was pulled. It's still a sad day three years after the fact. It's just not completed is the only reason why I didn't rate it as 10/10. But still its a great read on our list of best manga like Yona Of The Dawn.
5. From Far Away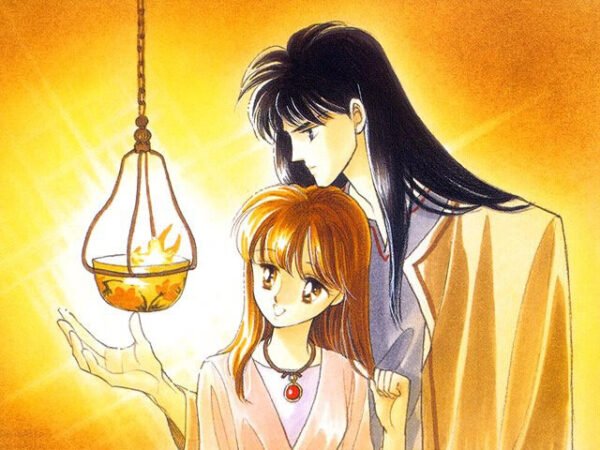 In the new globe, Noriko has to learn the language and the customs of this new place. This is extremely like Red River, where the protagonist is transported to a different world where they meet the one they wish to be with.
I thoroughly enjoyed this comic because Noriko exhibits a type of strength that you would never expect to see in someone in her position.
When I concluded the story I felt as if I had found myself in the darkness (you'll be able to see the meaning when you read) and I learned a lot in the final chapter!
I was incredibly refreshed after reading this book and was enthralled by the epilogue and the conclusion! If you're looking for a romantic and enjoyable manga, then you should give this one on our list of best manga like Yona Of The Dawn a try.
6. Red River
The manga is a fantastic story that makes history more enjoyable to read because it is told by characters who lived during that period.
I won't ruin the story of this Manga for anyone since it's well worth reading it. I have read this manga over and over and find it interesting to read.
Don't be afraid to read it as it is a historical romance manga that has some background but the main focus is on the love between Yuri Kail and Yuri. Kail.
I also enjoyed it because it wasn't like the other romances where it was romance at first sight or a regular romance that doesn't have any obstacles on the way to love.
No, it is a romantic story with numerous opportunities to love. If you are a fan of romantic novels from the past and are unable to find anything interesting to read, I recommend that you read the manga on our list of best manga like Yona Of The Dawn from beginning to end.
7. Snow White With The Red Hair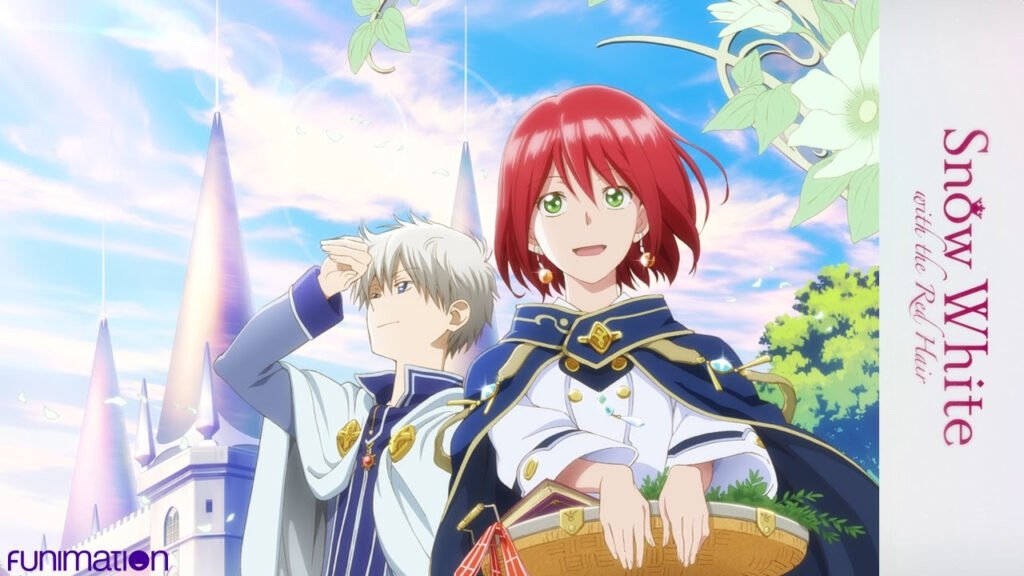 This is, without doubt, one of my favorite mangas from shoujo. It's not just the manga excellent, but the animation is amazing and has lived in line with my hopes.
It is important to note that this is my personal opinion, so you may not enjoy this kind of manga, however, I would highly recommend this on our list of best manga like Yona Of The Dawn because it's very sweet and adorable. love it!!
I love this manga! The animation is also amazing. It's awe-inspiring that an aspiring pharmacist with red hair charmed two princes! I simply love it. Although you may not like my opinion I would recommend the manga.
8. The Princess and the Three Beasts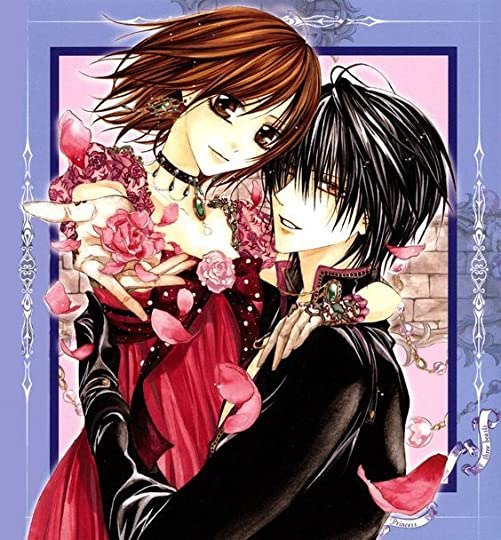 The manga is a success and has exceeded my expectations. The plot was interesting however, it was also unpredictable. I was able to predict what was going to happen following every scene and the relationships between the characters.
The princess was innocent but determined. The "bad guys" aren't terrible at all. Even though it's a short story, the plot is intriguing with everyone experiencing personal development as well as a surprise.
I like the variety of characters, paired with a standard storyline (it is predictable, but not in a negative way). It's short and sweet but worthy of a read on our list of best manga like Yona Of The Dawn.
9. Dawn Of The Arcana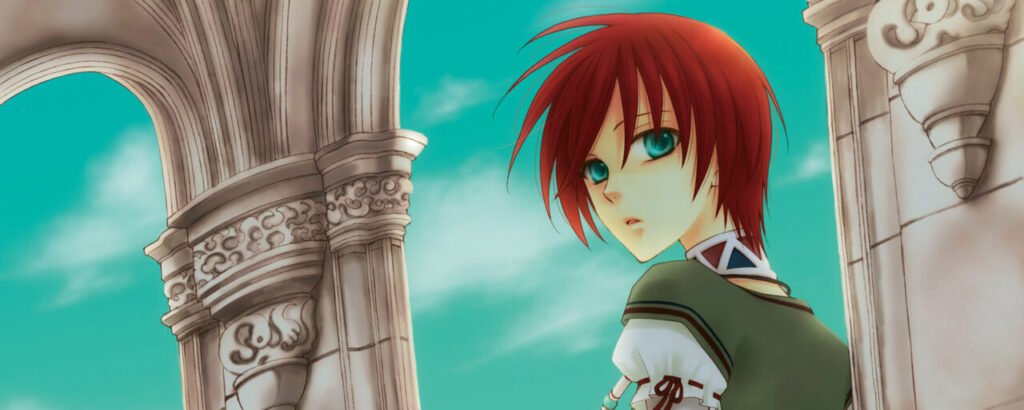 Although the style of the artwork is just okay for me the story was excellent. The idea of ML & FL is common.
However, the story behind the characters was so excellent and made me mess up my brain because I am constantly thinking about morals and other things such as which is right and which is wrong.
The plot is not the best one I've read, but it's certainly excellent. I would recommend this on our list of best manga like Yona Of The Dawn to anyone who is a fan of drama, politics, and kingdoms of fiction.
10. Harem In The Desert
I love this manga. The artwork is spot on as if you were looking for attractive men, the art can make them look more attractive however, I love the adorable romance.
I've also had a few laughs here and there, it's just a lot of fun. However, there are some downsides. I think the story is repetitive now and then and we aren't able to progress beyond a certain level.
I like how they told the story. It's but I'd like it to be able to move forward at some time, and I'm sure they're still working on this so I'm unable to provide my entire opinion.
What I can say is that if you're looking for a cute shoujo romance you should go through this. It's the first book I've read twice, I think it was extremely delightful and cute. This is why it scored 10th place on our list of best manga like Yona Of The Dawn.
11. NG Life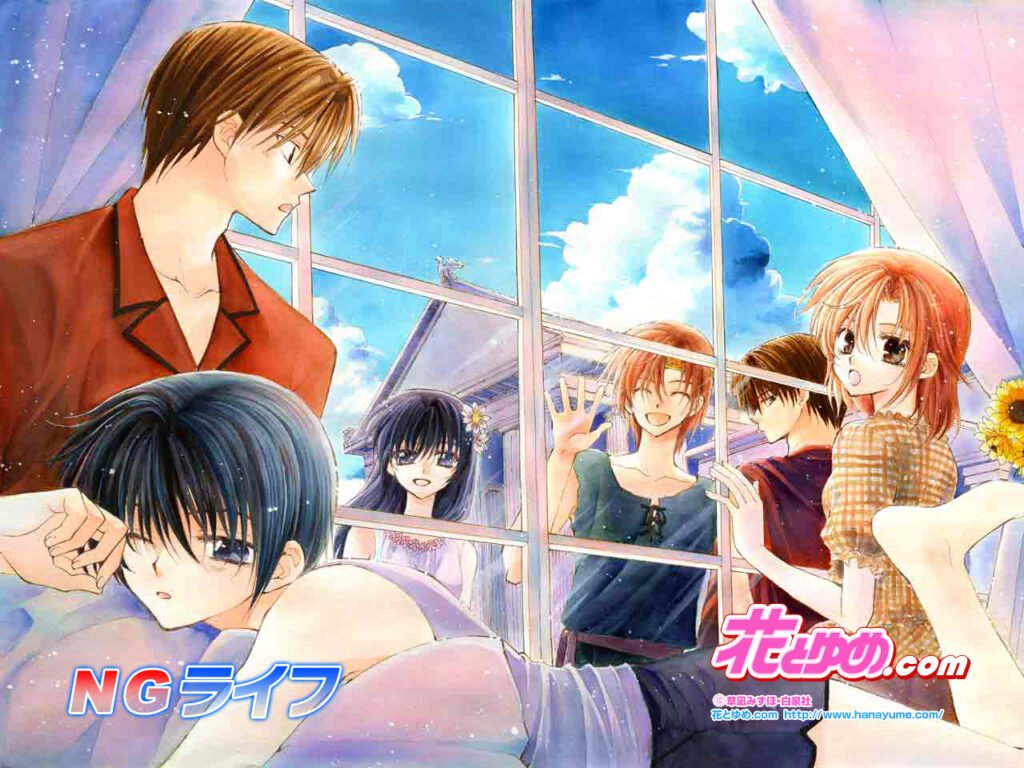 I'm not certain what I expected of NG Life, but I am in love with the show more than I could have ever thought. It's likely because I've got a little bit of an affinity for old history, but this is an amazing series.
The principal character, Keidai, has memories of his previous life as Sirix who was a resident of Pompeii.
Throughout his entire life, He's met people whom he met in his former life – but it's not yet possible to locate anyone who has their memories.
One day the person would have liked to meet the most in his life, his beloved Serena appears as the next-door neighbor.
His male next-door neighbor. Hmm. The story reveals his constant struggle to distinguish his past and present and his reaction when he meets new people who are from the past.
For those who love great characters, and being emotionally involved in the novels you're reading as well as the history of old times then this is the perfect manga on our list of best manga like Yona Of The Dawn for you.
12. The Heroic Legend Of Arslan
It was written in 30 years, in light novel format. There was a manga version that was a partial one in the late 90s.
However, I'm likely not to take the time to read it because it was completed before the novel was finished and I'm not sure that the artwork is as stunning as the artwork for this adaptation.
It's the same artist that wrote Fullmetal Alchemist. The way she draws her characters is very distinctive however it's a fantastic style that I love.
The backgrounds are very well drawn and immerse us into this Persian-inspired culture. The story takes place in Pars and starts at the center of the town of Ecbatana.
As the manga develops, we visit different villages, cities, and fortresses in Pars and take an excursion into the nearby Sindhura country. Sindhura. This scored 12th place on our list of best manga like Yona Of The Dawn.
13. My Dear Cold-Blooded King
I enjoyed this comic a lot. It hits all the right buttons I'd like to be hit in aorta sloppy historic fantasy romantic comic.
However, it is savvier in its approach, perhaps, than the typical? In this case, the main heroine is entangled in 3 fights within the initial chats where she's overwhelmed.
The comic acknowledges that this is a flaw in her character that she is a fighter which she's not able to win due to her desire to fight injustice just like her brother, and she is determined to be stronger and better informed about the events as quickly as she can to combat that flaw.
Worth reading manga on our list of best manga like Yona Of The Dawn.
14. The Queen's Flower
The manga has been written beautifully to date. It's deep and full of drama. You can feel the characters, and I believe it's a fantastic manga for those who love romantic stories that have a lot of tension.
I was initially enthralled tremendously, and the interaction between prince Aki with the "barbarian" slave Hakusei is sweet and natural. It's also enjoyable. The story was believable and entertaining as well.
Overall The manga is superb in every aspect. If you're looking for an outstanding Historical Romance with plenty of drama, this is one to take a look at this on our list of best manga like Yona Of The Dawn.
15. Fushigi Yugi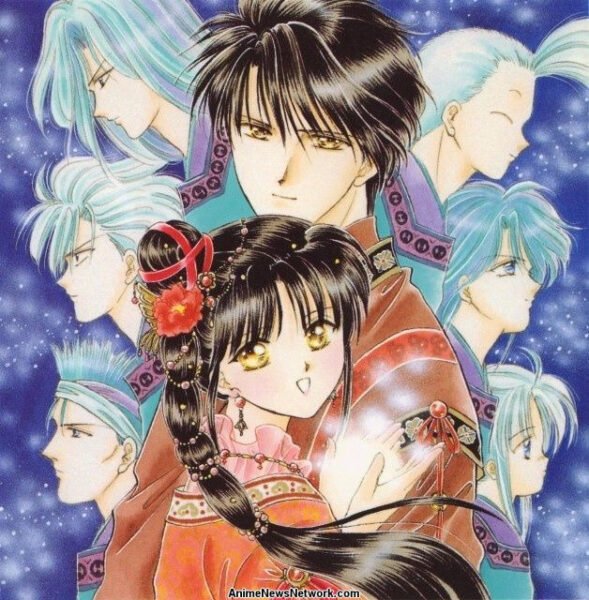 The artwork and the story of the manga are amazing. The story begins simply and is quite fantastic.
A girl is entangled in an unfinished book and is handed seven beautiful men to guard her so that she will be granted three wishes, and be regarded as an unpromised hero by everyone across the world during the interim'.
The story soon becomes complex, but as family members and friends get involved in the chaos, Miaka finds herself trapped and at risk, and the country that is set to fight her own has it's their legendary hero seeking wishes, too.
Scored a 15th place on our list of best manga like Yona Of The Dawn.
16. Kiss Of The Rose Princess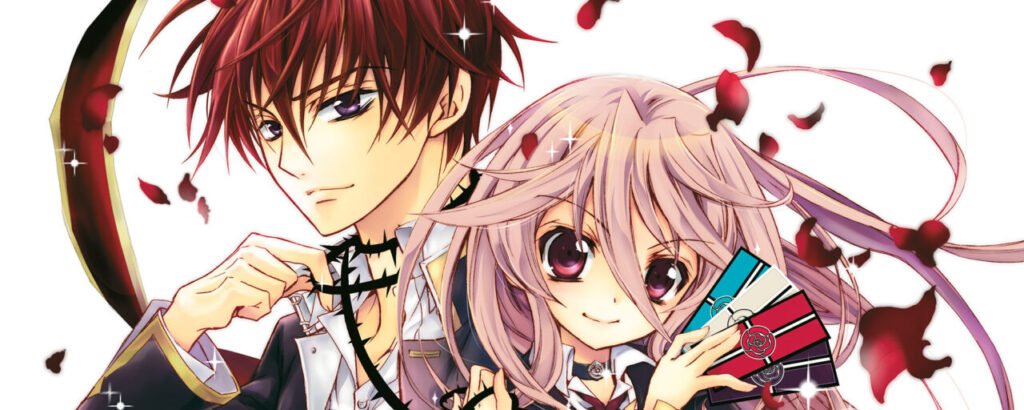 In all honesty, I enjoyed this manga. The characters were amazing, the plot was amazing, and made me laugh for four continuous hours.
Even though the story started with a slow start, however, it was hilarious enough that it kept me guessing. Each character has a distinct personality, and the story does end somewhere!
It's a fantastic read for the comedy, romance, mystery, drama, and reverse fanatics of harem like myself. It's fantastic, Nuff said.
We highly recommend this manga on our list of best manga like Yona Of The Dawn.
Final Words
So, that concludes our list of best manga like Yona of the Dawn. If this list has helped you even a bit then do consider sharing it with anyone who might need it.
Also, you can subscribe to our newsletter to get daily updates on new posts on our website.
FAQ
What type of manga is Yona Of The Dawn?
Yona of the Dawn is an Adventure Epic fantasy Romance Manga that tells the story of a princess who ran with his bodyguard from the castle in search of dragons.
Who does Yona end up with in Yona of the Dawn manga?
Yona ends up with Hak in the yona of the dawn manga. They have been close since their childhood and Hak falls in love with her over the years.
How old is hak and yona?
According to the manga, Yona is 16 years old and Hak is 18 years old.