Vinland Saga is an amazing manga and one of the best of all time. It portrays the beauty of the ancient period with an action-packed story and everything that a reader can wish for.
People often get intrigued by the ending of the manga and decide to have more content like this. It's only natural that they start searching for more manga like Vinland Saga.
Reading his amazing journey is quite something else and this is one of the most amazing manga I have ever read. So, on MyAnimeGuru we have compiled a list of 14 best manga like Vinland Saga that you must read.
Let's get started.
List Of Best Manga Like Vinland Saga
Berserk
Vagabond
Yona Of The Dawn
Kingdom
Golden Kamuy
Rurouni Kenshin
Song Of The Long March
A Bride's Story
Drifter's
Phoenix
Ad Astra: Scipio to Hannibal
Green Blood
Castlevania: Curse Of Darkness
Minagoroshi no Arthur
This is our list of best manga like Vinland Saga. We will now discuss further why we chose these to be on our list of similar manga like Vinland Saga.
1. Berserk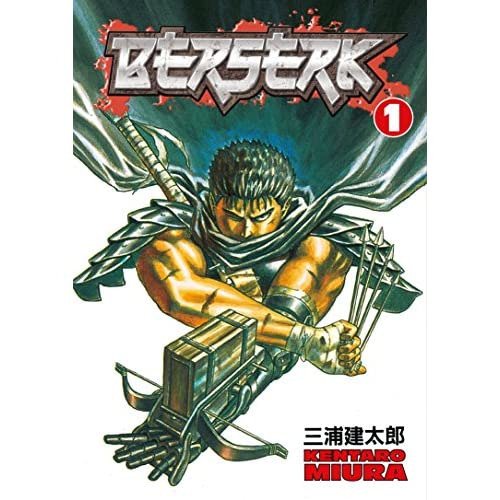 IT'S Berserk!, who would not want to be a fan of berserk? If you are interested in the smallest aspects of art, if you are concerned about character development, or if you value the depth of characters, then this manga is one of the top manga available.
The manga took me a bit of time to read because it's old, however, I can say that this manga is more modern than the majority of manga available. I can't provide any more information since you should go through this manga without hesitation.
Number one on our list of manga like Vinland Saga.
Read Also – Manga Suggestions Like Berserk
2. Vagabond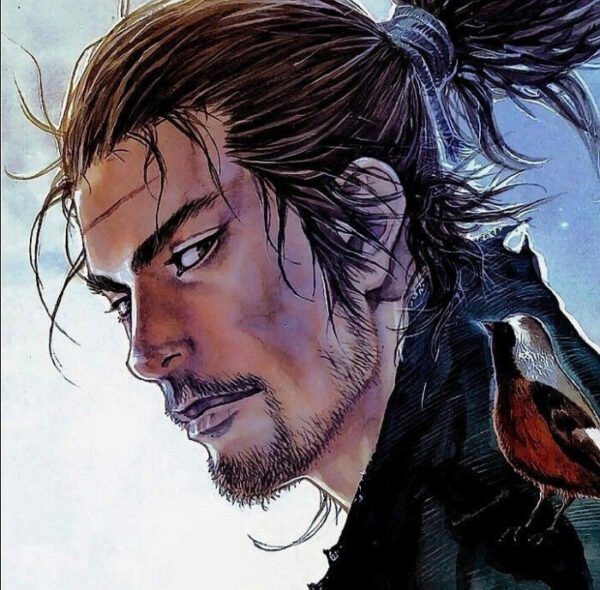 This is among the top mangas I would consider reading available and the artwork is amazing. I do not even know what to write about first.
Vagabond is a manga that tells the story of our protagonist who wanders around Japan to try to become stronger.
He discovers a lot about the world around him and grows in his fight skills as well as an individual. Character development is among the characteristics that this manga has and nobody would deny that.
One thing that I do not like about it is that it isn't coming back shortly, so I've put together an inventory of other mangas that are similar to vagabond, so you will also have the same pleasure as I had.
2nd on our list of manga like Vinland Saga.
Read Also – Manga Suggestions Like Vagabond (Ranked)
3. Yona Of The Dawn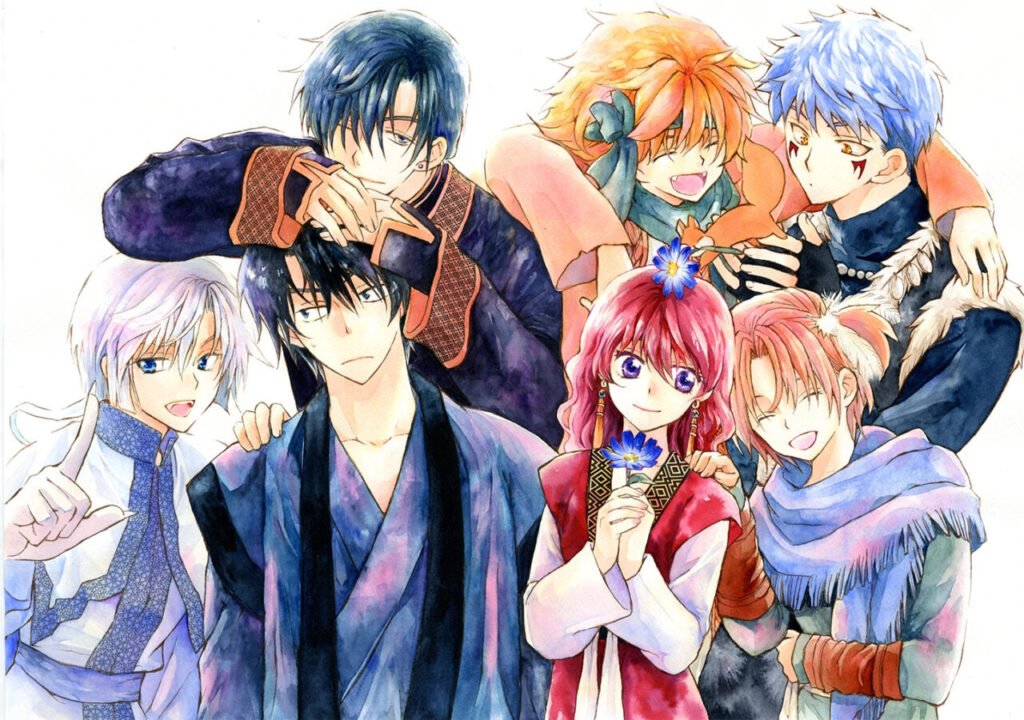 I'm convinced that this is my favorite Manga of all time. The plot is thrilling and encompasses a wide range of aspects of our lives.
It includes some adventure and fantasy but also touches on many more complex subjects. The art style is stunning.
The characters are to be the highlight of the show, however. The protagonist Yona begins as a princess who is incapable to accomplish anything, but as the story progresses, she becomes stronger.
The best part about this story was that it didn't move too quickly and Yona struggled until the final.
All the other characters in this manga were fantastic as well, and all had strengths and weaknesses of their own.
Overall, the manga is fantastic and I highly suggest it to anyone who is considering taking the plunge! 3rd on our list of manga like Vinland Saga.
Read Also – Manga Suggestions Like Yona Of The Dawn
4. Kingdom
Similar to Vinland Saga, Kingdom follows the story of wars but the plots differ. It is an adaptation of The Chinese Warring States period.
The primary differentiator is that a furious dragon has burned the cities to the floor. With all the chaos and chaos, kingdoms can rise and fall. The war for succession is eventually won by the Qin kingdom. Qin.
The story starts with the best buddies Lixin, and Piao leaving orphans after the war.
Piao's enlistment to the army of the King and then his death brought Xin into the fray. As Xin embarks on his journey to be the great general of China and discovers his true self in the process.
4th on our list of manga like Vinland Saga.
Read Also – Manga Suggestions Like Kingdom
5. Golden Kamuy
The manga is excellent and the story begins with a rousing quality and continues to build to the very end. The characters are unique in their ways but they aren't shallow in any way.
The art is fantastic even though it's drawn digitally, which means it loses some of the raw force. The only drawback I find is that at times the story is a little too much on the culture of Ainu, particularly about food that serves not in any way form, or shape. But as the story progresses these parts are toned down.
Overall, I would highly recommend anyone to read the book as it's an exciting and enjoyable ride from beginning to end. 5th on our list of manga like Vinland Saga.
6. Rurouni Kenshin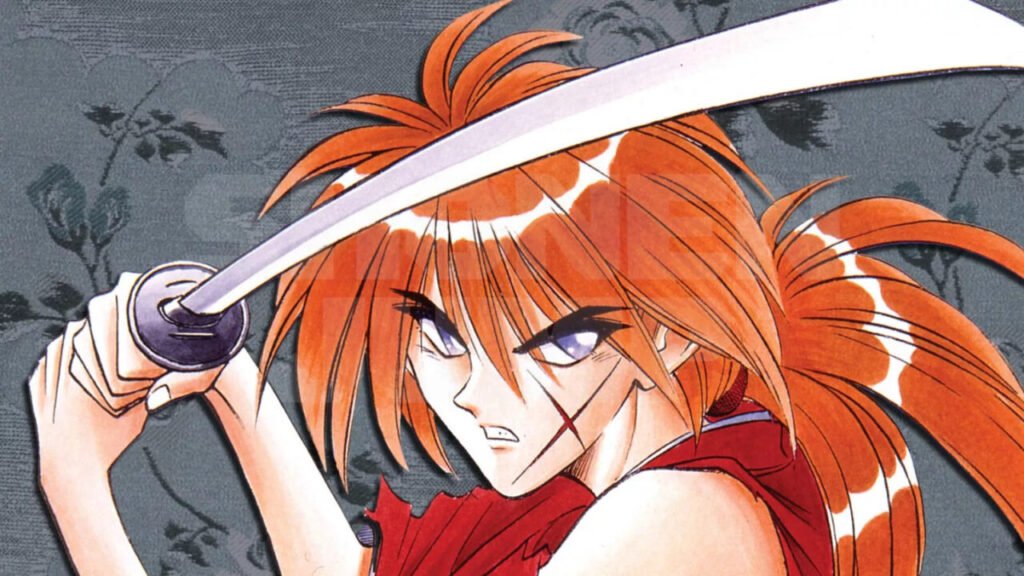 The MANGA is outstanding and impressive in the same way as compared to the cartoon version.
The storyline was similar to how it was presented in the animation (though the story did undergo a slight change towards the final scene).
However, I would like to be sure that this MANGA was a more melodramatic and emotional effect of giving a deep and more in-depth background on Kenshin's character.
Rurouni Kenshin is an extremely long manga. It is expected that there will be some extra chapters.
The overall plot is awesome! I was able to complete the entire story without skipping. I would highly recommend this manga because it is 6th on our list of manga like Vinland Saga.
7. Song Of The Long March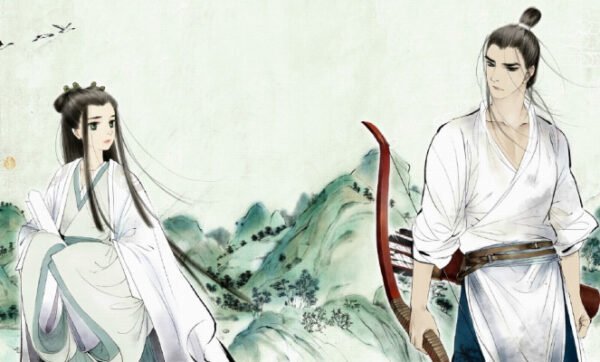 I'll never forget how this comic was pulled. It's sad to me three years more. The fact that it's still not completed is the only reason why I didn't rate it with a 10/10.
It's amazing. The art is excellent for the first few chapters, but it then goes downwards with the jaw-dropping in the later chapters.
This main protagonist is incredibly skilled and clever, but not enough that she's overpowered the manga can handle the revenge genre extremely effectively.
The plot is a bit political and could take a while to get through however it is a fantastic and well-rounded cast that includes an incredible romance. 7th on our list of manga like Vinland Saga.
8. A Bride's Story
I was enthralled by the show. Don't think that the cover is deceiving cover because the show is in progress.
The artwork is stunning. I am awestruck by her applying these details to the clothing and her work.
What caught my attention with this story was the way it brought an identity to the characters as well as different types of cultures and the attitudes of the people of the time of that century.
Many mangas attempt to depict our contemporary belief systems in the past which is good, but this stands out from the rest because it does not critique the old beliefs or the beliefs of other cultures.
In terms of the romance, I thought it was wholesome, particularly for those who are the main couple, even though the age gap could make some people uncomfortable as well as the reality that the woman is eight years older.
If you're confused by this, you should read all of the chapters in its first 10 chapters. It's well worth the effort. The characters in the background and stories are fascinating as well.
Overall the manga was like a breath of fresh air. I'd love to read it once the chapters are longer. 8th on our list of manga like Vinland Saga.
9. Drifters
The film is a Seinen historic drama Drifters traces the story of Toyohisa's Shimazu, who bravely fights during the Battle of Sekigahara.
At the time Toyohisa is close to being killed, he discovers himself in a white hallway confronted face to confronted by a charming man at the desk.
Toyohisa is transported to another world via an entrance. He is discovered to be an old drifter, a dead war hero, but certainly not the only one to be in the area.
Drifters are brutal the way that any old-fashioned anime is likely to be. The characters are well-developed and there's a little humor as well.
9th on our list of manga like Vinland Saga.
10. Phoenix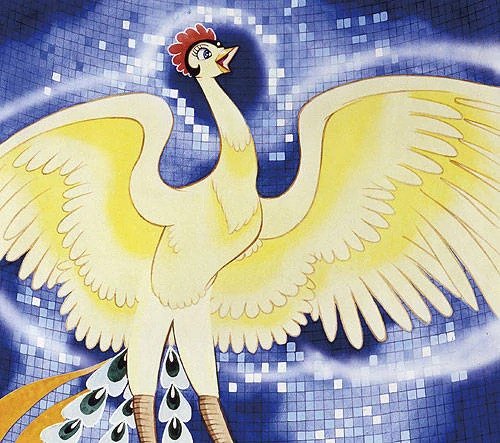 Phoenix is a twelve-volume masterpiece written by the legendary Tezuka. Each volume tells a distinct story.
However, they're all connected by characters or events that occurred in the earlier volumes. Phoenix has a similar quality to the wine, it improves as you age.
It's just my personal opinion, but volume. 1 is already enough for me to think it was one of the greatest mangas I've read.
Let's keep in mind that it is also the story of the manga, and the first issue was published in 1954. Unfortunately, Tezuka passed away before he was able to finish the manga however I can assure you that the 12 volumes are enough to be able to recognize his genius.
10th on our list of manga like Vinland Saga.
11. Ad Astra: Scipio to Hannibal
The entire tale could be transformed into an epic saga filled with strategies, political maneuvers, and melee actions.
Even though it's an original story, it surprisingly showed the human aspect of characters who are usually idolized in history books. A simple recommendation for those who enjoy historical battles or Roman history in general.
11th on our list of manga like Vinland Saga.
12. Green Blood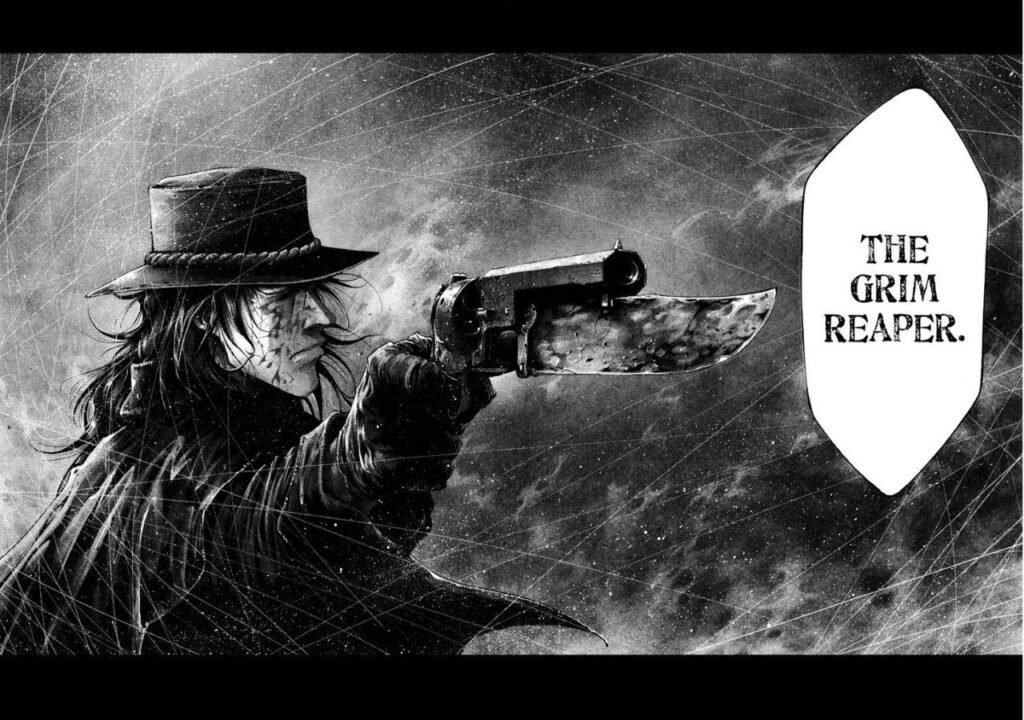 The manga has made it to one of my top mangas on my list. The author of this series has created several other great works such as a rainbow.
He tries most of the time to incorporate a story that is with historical roots and incorporate fantasy into it. In this particular tale, he wrote an epic story based on the wild west-themed themes in America's early days.
He dipped into the wild west, poverty as well as the essence of the time extremely well. He was sure to share with people a story of his own, as well as the true events that took place during that period.
12th on our list of manga like Vinland Saga.
13. Castlevania: Curse of Darkness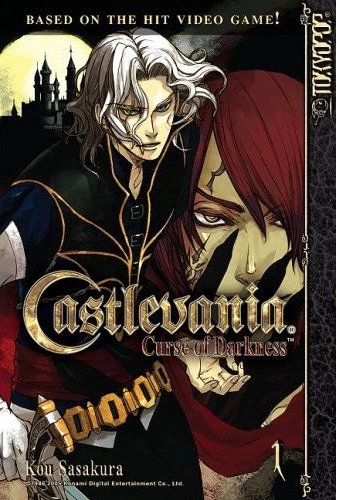 In addition, it follows an identical storyline to Vinland Saga. It is essentially, Castlevania's tale of revenge and the heroes who attempt to stop the destruction of mass scale.
Set in the middle of the 15th century The story centers around Count Dracula and his need to be punished for those who helped him burn his wife to death.
In his way include a monster hunter magician and Dracula's son. The name of the latter is Alucard which is a further the fact that Dracula is cruel, but not overly imaginative in the names his children give him.
13th on our list of manga like Vinland Saga.
14. Minagoroshi no Arthur
The island of Britain ancient England. The knight Mordred is fighting off the endless Saxon army that is encroaching on the city of Exeter.
However, the Saxons adept at the art of combat, are a frightful force and Mordred is slowly driven further into the pit of despair.
Then, word spreads on the next day that relief is on the way through King Arthur. Is this hero of unbeatable stature who has earned his name throughout Britain will be the town's salvation?
14th on our list of manga like Vinland Saga.
Final Words
That was all for our list of best manga like Vinland Saga. If you liked our list then please share it with your friends or subscribe to our newsletter for free to receive daily updates directly to your inbox.
FAQ Section
What type of manga is Vinland Saga?
Vinland Saga is an adventure epic historical manga.
What anime is similar to Vinland Saga?
1 RUROUNI KENSHIN (1996)
2 ATTACK ON TITAN (2013) …
3 BERSERK (1997) …
4 KINGDOM (2012) …
5 YONA OF THE DAWN (2014) …
Which is better Berserk or Vinland Saga?
Vinland Saga, having a more human and mortal backdrop, gets humor better than Berserk.
Read Also – Top 10 Best Manga Like I Am The Sorcerer King