There is a certain genre that interests almost everyone because it is a kind of one of the most interesting genres in the manga and manhwa world (Gender Bend Manga).
I am talking about the Gender Bender genre. Today, on MyAnimeGuru we are going to post a list of 17+ Best Gender Bender Manga/Manhwa Of All Time (Ranked).
The list is going to be ranked based on the overall popularity and ratings of the readers of gender bend manga and manhwas.
If you don't know about the gender-bender genre then let me tell you about this. Gender Bender is a genre where people switch genders or dress/act like opposite genders. Either due to some circumstances or sometimes reincarnation comes into play.
Either way, they are quite interesting to read. So, without wasting any more time let's get started on our list of best gender bender manga and manhwa.
List Of Best Gender Bender Manga/Manhwas
The Saga Of Tanya The Evil
Your Name
An Hour Of Romance
No Doubt In Us
Yamada-Kun and the Seven Witches
Reborn As My Love Rival's Wife (Novel)
Surviving In A Harem
The Tale of Little Lady Who Conceals Savage Fang
The Ugly Empress (Novel)
Did I Seriously Just Get Reincarnated as My Gag Character?!
ONIMAI: I'm Now Your Sister
Mookhyang: Dark Lady
NG Life
Ranma 1/2
Boku Girl
A Wild Last Boss Appeared!
Kokoro Connect
Shishunki Bitter Change
This is our list of best gender bender manga/manhwa/novels too. Let's get to the reasons why we chose these titles to be on our list of best gender bender manga.
1. The Saga Of Tanya The Evil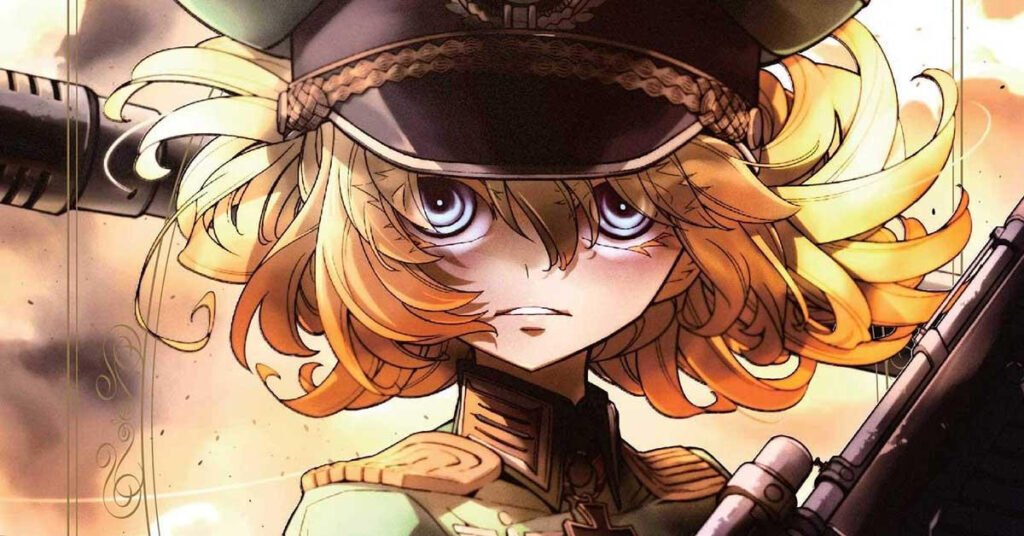 I consider this to be among the more original and entertaining Isekai manga available. I understand why certain people might not be a fan of the MC's character or any of the other characters.
But, I believe that this story conveys the character's attitude quite well. Maybe not real however, I don't go to manga just for realism.
I am a huge fan of this manga. I don't rate things by the level of "good" or "perfect" it is, I evaluate things by how enjoyable they are. Certainly number one on our list of best gender-bender manga and manhwas.
2. Your Name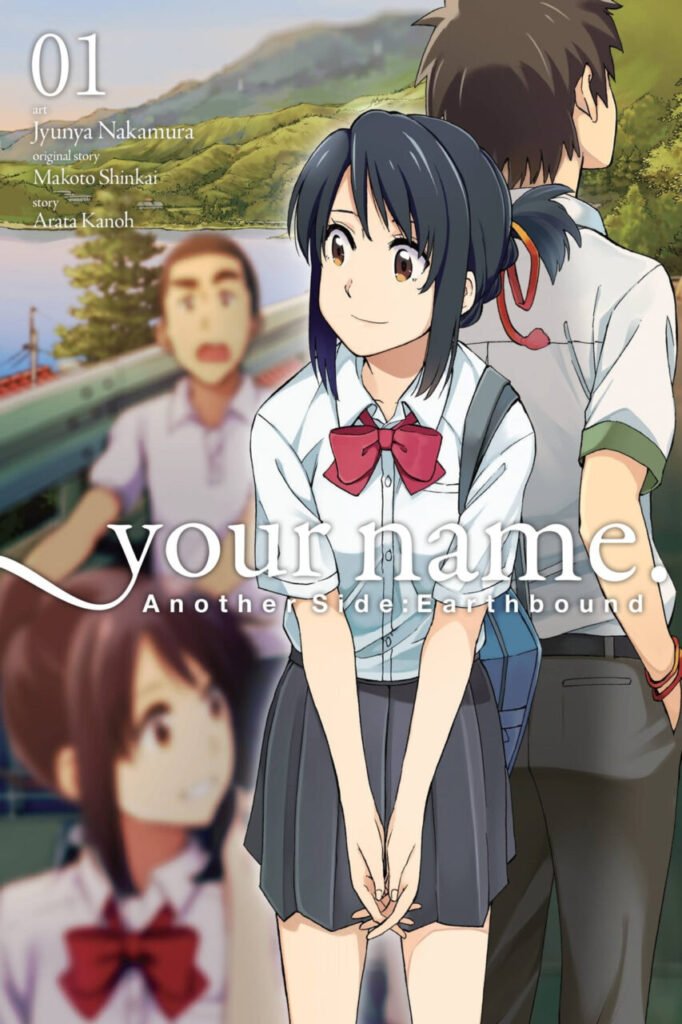 I'd highly recommend it to people who have a strong attachment to characters and are very sensitive. The plot is absorbing however, it can be a bit confusing.
I had to read a few pages a couple of times before I understood what was going on and I still couldn't understand the plot.
It seems to me that's the only drawback to the comic. In the end, you must go through this one of the best gender bender manga.
Read Also – 14+ Best Manga Like Yona Of The Dawn (Ranked)
3. An Hour Of Romance
Let me be brief and highlight how hot the ML Yoo Doujin is. Wow, these are among the largest females I've ever seen.
To put aside that, this is a very interesting body swap romance with a twist that the main characters swap their bodies for just one hour during the daytime.
Although I'm just 33 chapters into (=5 bodies swapped hours) The humor has always been on point and there has not been a single wasted laugh.
The majority of situational comedies originate from characters' particular traits and hint at potential past traumas that can make them stand out from cartoons of their characters and evolve into more rounded characters as you go through.
Must read from our list of best gender bender manga and manhwas.
4. No Doubt In Us
One of the best manhuas that are available. After the change of bodies, the emperor and the empress begin to understand the other's lives better, and I am awed by the growth of their relationships. Their relationship is among my favorites. I could see the growing love between them.
The arc of events is fascinating too. I would recommend this as one of the titles on our list of best gender bender manga and manhwas.
5. Yamada-Kun And The Seven Witches
Yamada dislikes school. He hates learning and is unable to make any friends since he's regarded as a liar by everyone and they are prone to steer clear of his company.
One day, he's suffering from a bad mood and, as if it couldn't get any worse, he slips down the stairs with Urara Shiraishi who is the most popular (if not the most) female student at the school.
Their lips meet! There's no real injury, however.. they changed bodies? Then Yamada is inside Urara's body, and vice versa!
What is the explanation for this? This is how the romantic comedy known as Yamada-Kun as well as the Seven Witches starts.
Find out all the secrets that Suzaku High School is hiding and enjoy the journey! A worth reading title on our list of best gender bender manga and manhwas.
6. Reborn As My Love Rival's Wife (Novel)
It's one of the best gender-bending romances I've read. I was enthralled by every heartwarming, sweet, and sweet scene. BTW this novel is hilarious.
I was laughing throughout the book reading it. The inner thoughts of the protagonist are hilarious and enjoyable.
I enjoyed the character of the MC, adorable. How "he" is competing with the ML is hilarious. Overall, I had a fun time reading it, and I wouldn't want to read it over again. This is an amazing piece from our list of best gender bender manga and manhwas.
7. Surviving In A Harem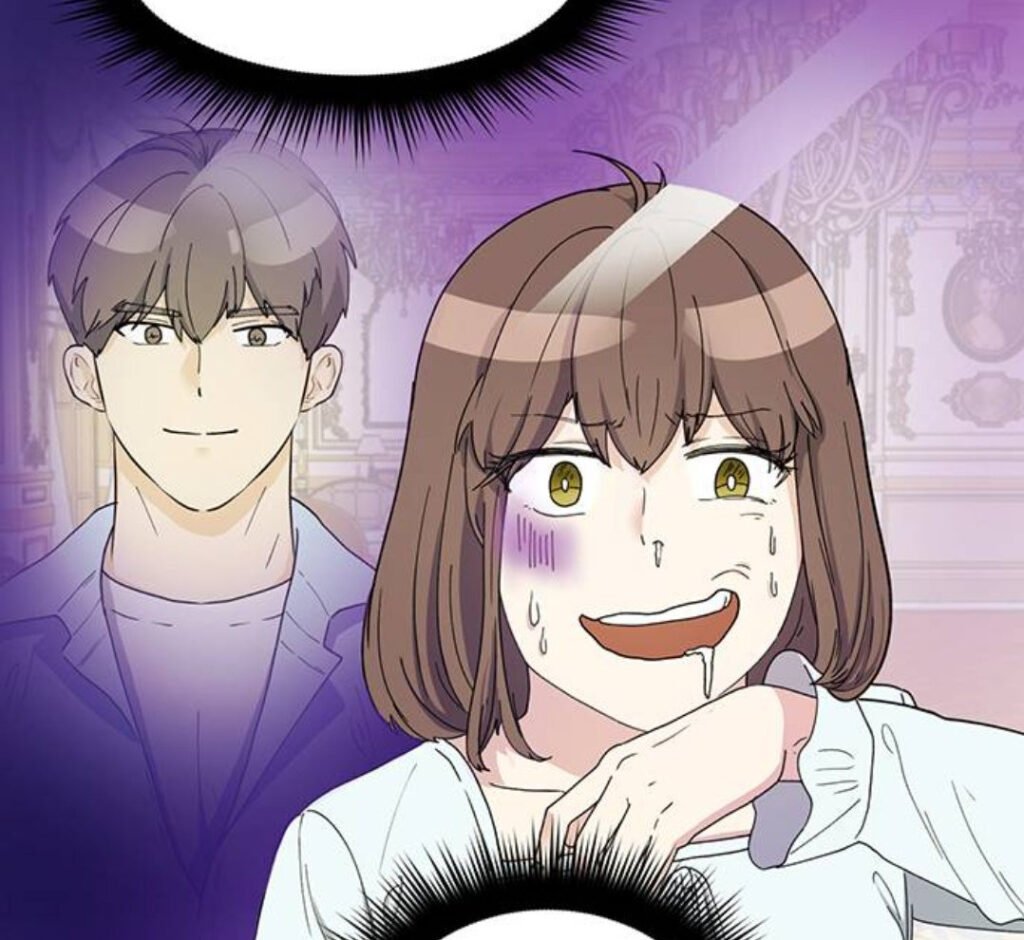 After being struck by a vehicle and abandoned by his girlfriend former boxer Yoojun is transformed into the character of a woman in a game of dating.
To be able to return to his home and be able to to see his former girlfriend, Yoojun must win the hearts of male characters.
One of the best gender bender manga full of comedy.
8. The Tale of Little Lady Who Conceals Savage Fang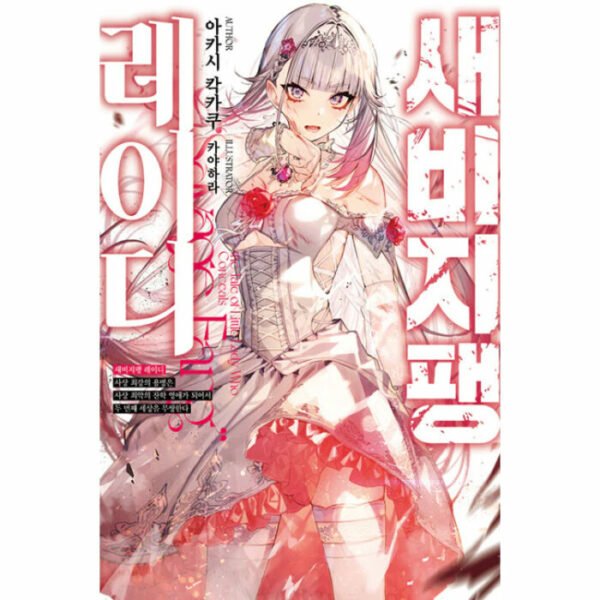 It's a collection of abused categories such as gender-bender or isekai and gender-bender, however, it could become one of the tops. Since people don't expect anything from high-consensus garbage categories such as the genre of isekai. (Koko Suzuka)
It's already beginning to defy expectations at least for me. It does feel somewhat rushed. Hopefully, it will pick up pace in the final chapter or the story will end in a matter of days.
The characters are fascinating, and the background stories are good however, it's too short. it's drawn better than adequate. If everything goes as planned it shouldn't lead to the opposite of success.
Check this out for sure on our list of best gender bender manga and manhwas.
Related:

15+ Best Borderline Hentai Anime Of All Time (Ranked)
9. The Ugly Empress (Novel)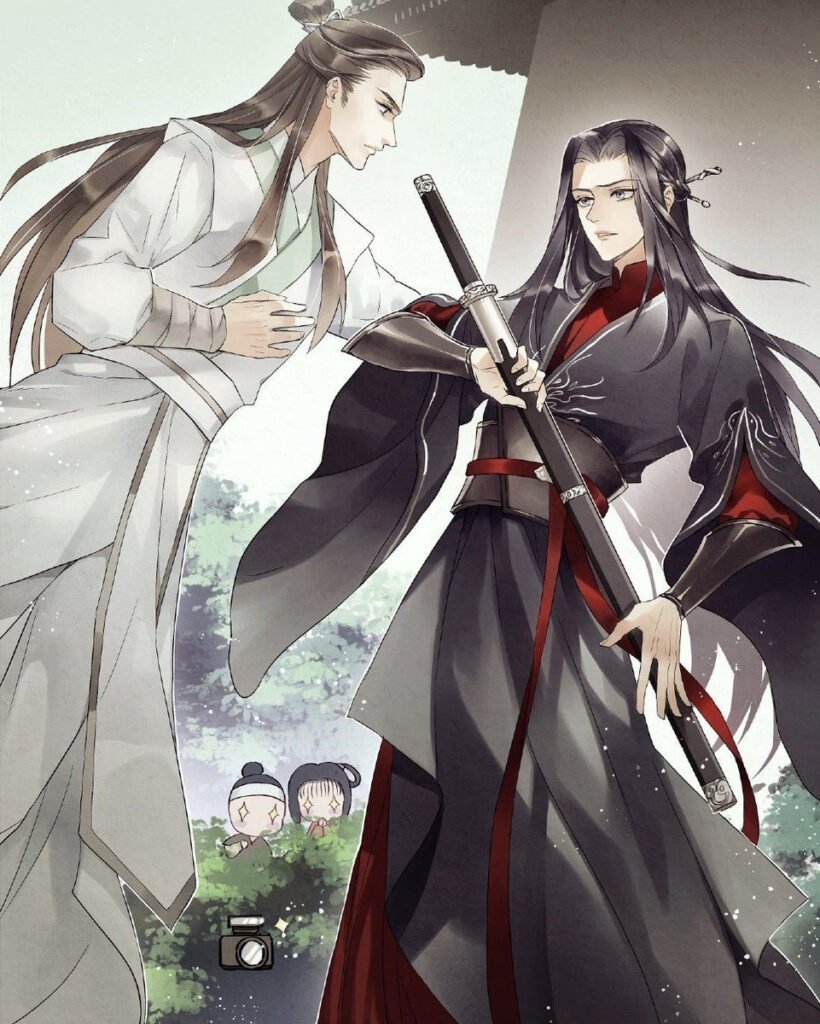 After 10 years of fighting, Teng Yun sees Xue Junliang defending his country and gaining new territory as he is struck with an arrow in his heart.
When he awakes to find himself the man's ugly Empress. The story concerns a prince who is taken prisoner and later killed, and it is his nation's ugly empress. Along with his black-bellied King as a husband, They love and oppose each other.
They try every trick. Dogs leap and chickens fly from the imperial harem to the imperial court with no peace. At the end of the day, they bring stability and peace to the country.
I'm so disappointed that this doesn't get more attention since it's so excellent, but I'm sure people would enjoy it more often when it was a manga which is why I hope it'll be one, but I would recommend this on our list of best gender bender manga and manhwas.
10. Did I Seriously Just Get Reincarnated as My Gag Character?!
I loved this so much. is it time for an animated version? It was one of the best books I've ever read and I am looking for more.
I love the action and compassion for those who don't upset the principal character. It should be colored to give you a better reading experience. I love it, the design of the characters is fantastic.
Recommend the best series for fans of action and fighting stories as well as one of the best gender bender manga.
11. ONIMAI: I'm Now Your Sister
Mahiro Oyama was an ordinary erotic-game-loving dude…until the day he awoke to find himself in the morning dressed as an adult woman!
The mad scientist's daughter, Mihara, tried out one of her latest experiments on him…with an unfavorable outcome in the eyes of Mahiro!
However, Mihari is just as determined to research Mahiro as he is to return to his game-playing, shut-in life. And one thing is for sure…life will be more bizarre from now on!
Hilarious. This manga might not appeal to all people, but if you love funny gender benders you'll love this manga. It's hilarious in all honesty.
The MC's attempts to persuade themselves they are male counterpart is hilarious. Take a look and test whether you enjoy it or not. You will for sure because this is one on our list of best gender bender manga and manhwas.
12. Mookhyang: Dark Lady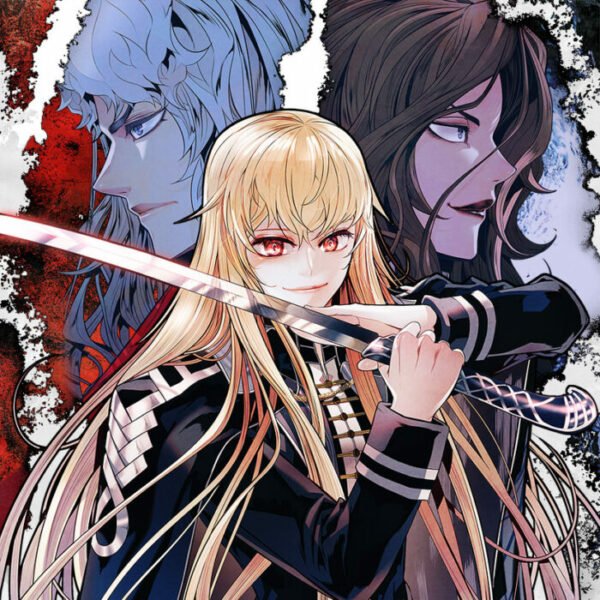 The art! It's amazing! I think it's one of the finest art I've seen from manga or even manhwa. The motivations of the characters are evident and everything is logical in a way.
I didn't feel that I was in a position to predict how people would act. (In the best way) The characters are real and real.
They make their own decisions and try to get their desires for themselves without looking like they are too selfish.
This series has been a success at this point and I'm thoroughly enjoying it but it did have an uncharacteristically slow start.
Therefore, I took away points from the story aspect however the artwork and characters compensate for the slow start.
I believe this is not for everyone. It appears to be a strange niche that includes gender benders, mechas, and Martial Arts. It's strange, but it's executed effectively. If you've got the time.
I would recommend this to any person who enjoys the genres mentioned above. Additionally, it feels more real than the stories I've been reading lately.
Overall, I'm very amazed and eager to read more of this gender bender manga.
13. NG Life
This is a gender bender manga with a romantic comedy that has many emotions and wonderful things. Keidai is the one and the only person who has memories of his time in Pompei.
While in japan in the course of his studies Keidai met the reincarnation of his best friend from his past that is currently a woman and a new neighbor who was his former lover who was tragically lost and who is now a man who is In time.
We'll get to know more characters from the past, and others that don't have those same memories, however, some have some bones to pick with one another and have kept grudges throughout the long, arduous centuries. New relationships are now being established, while older ones are restored or damaged.
14. Ranma 1/2
I loved this show so much! I was awed by the entire animation after watching it in its entirety several times before deciding to go through the manga. And am I happy I did?
I love them both and their character. Ranma, as well as Akane, are among my favorite couples in anime, and this article has made me even more enthralled with them.
This was a wonderful comedy and made the time go through my mind. It's a shame that at the end of the day, they weren't married but it suggested that their wedding that was postponed wasn't too far away.
I also felt a bit sad when I discovered that three of my favorite scenes in the anime weren't part of the manga, but the non-included parts were made up for by the manga. I'm happy to have read this gender bender manga I hope to reread it!!
15. Boku Girl
It's worth a read. A solid 9/10 that I've ever rated. There's a lot the author accomplished that there's nothing to make a complaint about, but there's enough space for improvement that I'd like to have seen it not quite a 10.
In all honesty, I'd be lying if I said that my reaction to the conclusion didn't play a factor in this story; in the interest of not inflicting any spoilers, I'll just admit that I would prefer to have seen the ending unfold differently and I'm sure I comprehend why it ended with the way it did.
I'm content with the ending as it stands however I am disappointed that it didn't go in the way I had hoped for it to.
Anyways still one of the best on our list of best gender bender manga and manhwas.
16. A Wild Last Boss Appeared!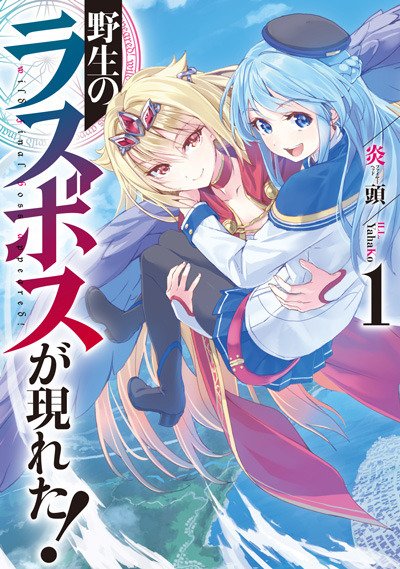 I enjoy the characters and the entire plot. I would've enjoyed it more had they continued the lack of a plan and made it a comedy genre rather than an action.
It becomes pretty schizophrenic in the middle of ch20 and assigns the characters a task to protect the planet.
I don't enjoy stories in which the characters have to take on a god(dess) since, in reality, there's no way to fight a god(dess) and be won.
The god will know what you're planning to do and would kill you before you even got close, or be OP as if he were a god. I enjoy the fight scenes and characters too. Scored 16th place on our list of best gender bender manga and manhwas.
17. Kokoro Connect
I thoroughly enjoyed reading this manga, and I think the author handled the story well. I haven't read the light novel, so I'm not able to say if the manga achieved the same level of quality.
However, the spooky side of the story isn't completely explained, and although this is disappointing, I don't think it has to be.
It's utilized to bring a group of teenagers in a more intimate way than they normally would and that means they need to confront their shortcomings and each other.
This is my favorite type of gender bender manga with a coming-of-age story. The process of learning about people, life, and emotions. Then, putting all of it together to solve problems.
18. Shishunki Bitter Change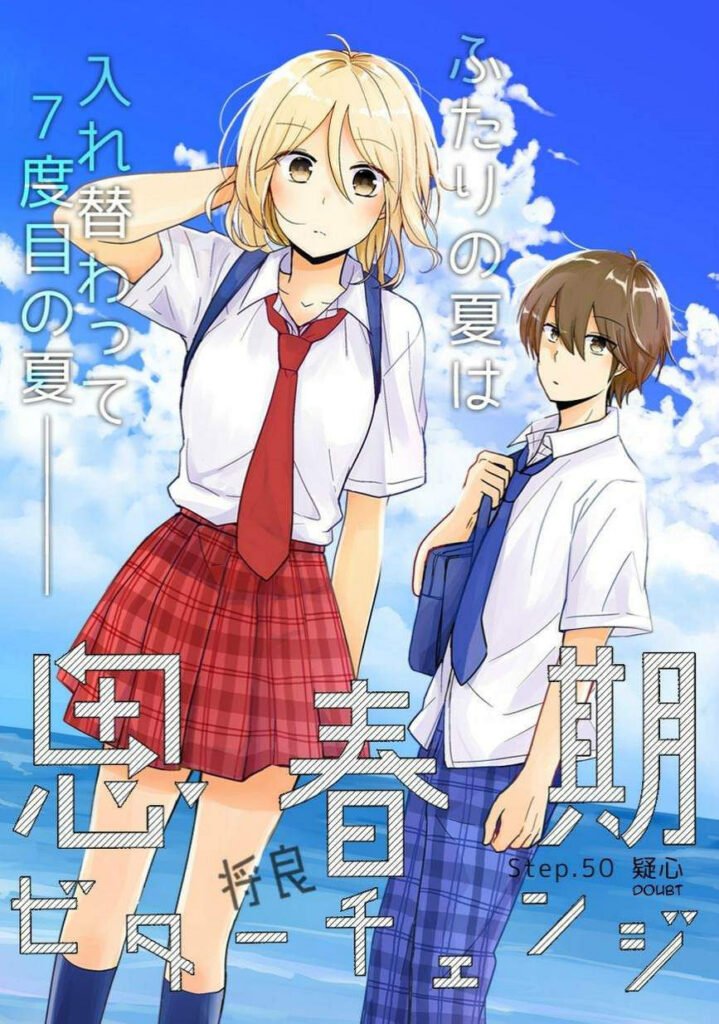 I'd say that this is among my favorite mangas from the genre of body swapping and gender bender manga.
It is a genre that I am particularly fascinated by since the manga dissects both these concepts, which are prevalent in the genres.
The manga is very accurate in portraying what it's like to be in a similar situation, as well as the difficulties that come with it.
The characters are fascinating and relatable, with me being able to connect with Yui and Yuuta, who switch with Yuuta as the protagonists.
I won't give away any details however I would strongly recommend this manga to those who like gender-bending bodieswapping, body swapping, and emotional stories. But beware, although the manga is humorous, some emotions can be very painful.
Final Words
Looks like you finally reached the end of this list. Don't forget to let us know your thoughts about the article and if you wanna share it with someone then you can do that too.
You can also subscribe to our newsletter to receive daily updates on our website. Special Credits – Anime-Planet
Keep Coming 🙂 – MyAnimeGuru
FAQ
What is the meaning of gender bender?
Gender bender is a phrase used for stories where people switch genders or try to act or dress like the opposite genders. This is quite a famous genre in the anime and manga industry.
What is the gender-bender genre in anime and manga?
The gender bender genre in anime and manga shows a story where the MC has switched bodies or due to some circumstances tries to dress or act like the opposite gender. It's quite interesting as well as funny to read and watch.