Apart from action, sci-fi, and all other genres in manhwas, there is something that readers enjoy a lot too. I am talking about Dungeon Manhwa and it is quite famous in the manga and manhwa industry.
That is why today MyAnimeGuru brings you the list of 17+ Best Dungeon Manhwa/Manga Of All Time (Ranked).
The ranking will be based on the ratings given by readers and the overall popularity of the manhwa or a novel. Yes, we are going to include some good enough novels and manga too in this list.
Dungeons are underground facilities often used as a prison or to safeguard something within a castle or ruins in a forest. Dungeon manhwa focuses on exploring the secrets of these dungeons.
So, without wasting any more time let's get started with our list of the best Dungeon manhwa of all time.
List Of Best Dungeon Manhwa/Manga Of All Time
So I'm a Spider, So What?
Magi
The Gamer
My Daughter Is The Final Boss
Farmer Of Spirits
Arifureta: From Commonplace to World's Strongest
Is it Wrong To Try To Pick Up Girls In A Dungeon?
I Became the Demon Lord so I Created a Dungeon and Spend Heartwarming Time There with Non-Human Girls
The Skeleton Soldier Failed to Defend the Dungeon
Delicious In Dungeon
Dungeon Hoiku
Dungeon Reset
Tomb Raider King
Let's Manage The Tower
Spirit Migration
Harem in the Labyrinth of Another World
Call To Adventure! Defeating Dungeons With A Skill Board
Knockin' on the Dungeon Door
This is our list of the best dungeon manhwa and manga of all time. Forgive us if we left anything out and you can also tell us in the comments too.
Now, let us discuss why we chose these titles on our list of best dungeon manhwa and manga of all time.
1. Solo Leveling
The story is amazing and is a piece of everything. You feel the emotions of the main character as you read it.
Never once did I feel bored during the reading, There are plot twist after plot twist and even surprises and it was an enjoyable trip. Let the illustrator be at peace.
Highly recommended, I began to read manga ( manhwas ) after solo leveling, If you're a beginner, Solo leveling is highly advised.
How the protagonists go through the stages of weakening to stronger becomes more fascinating.
This is a full-action manhwa. Don't look for Romance or anything similar to that.
The manhwa includes the levels, creatures, dungeons, and artifacts. Simply put, this is one of my top choices when it comes to dungeon manhwa.
Read Also – 10+ Anime To Watch If You Are Into Solo Leveling (Ranked)
2. So I'm a Spider, So What?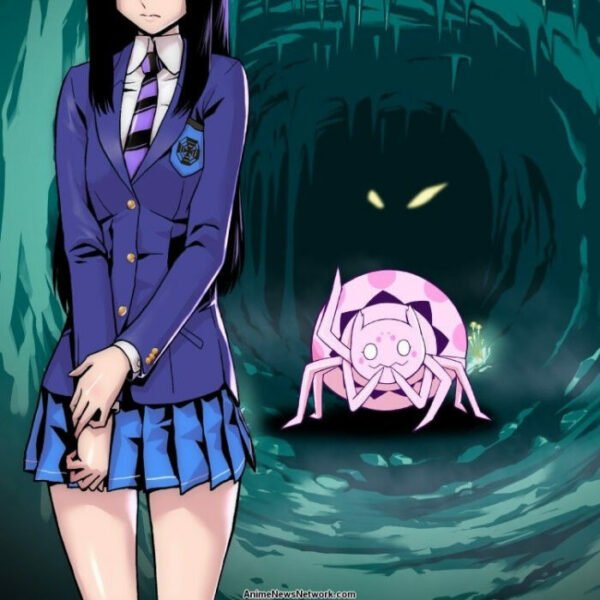 SPIDER-SAMA!!! I love this manga. I don't have words to describe it. It's fun, intelligent, and gives you a sense of anticipation.
When I first came across the manga I Houghton, was just another version of Slime however it's a different approach to the same concept.
The readers follow the progress of our protagonist and, even though she is the main character and won't lose her life, you cannot help but want to support her.
Apart from a plethora of information on the abilities you truly enjoy the growth of our FL people who like combat with strategic strategy will love it and I also am a fan of the interactions between our FL and humans.
If you are reading this then this is the perfect choice for you being into dungeon manhwa/manga.
3. Magi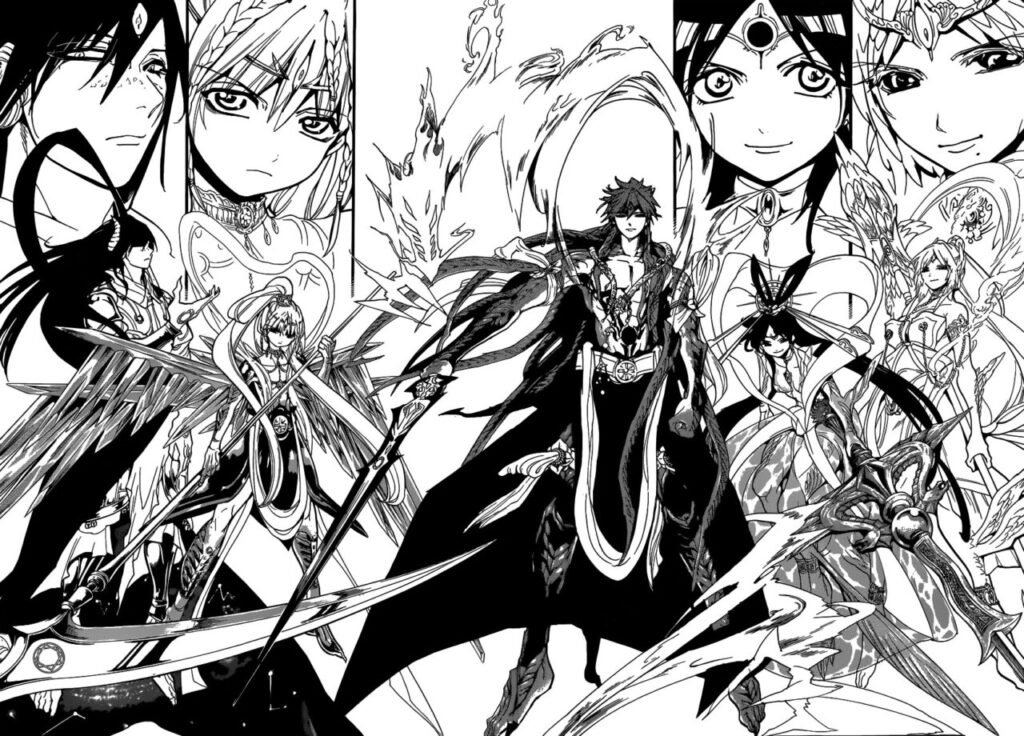 Magi is set in a fantasy world filled with djinn's magi, and dungeon capturers. The story begins with two main characters Aladdin as well as Alibaba and the way they interact.
When I read this comic, I was annoyed by a character with the alias Aladdin. Forget it, there's just one Aladdin and he's got a wife, Princess Jasmine.
However, I've certainly gone past that and now am in love with both of Aladdin's. One of the best dungeon manhwa/mangas.
I was not thrilled with the conclusion and I'm sure I had more time, but the ending was very well-crafted and, sadly, more mangas aren't able to take the same path.
There's no dull moment in the manga. Each chapter was thrilling and kept me interested until the end of the page. Magi is certainly one of my top mangas ever.
4. The Gamer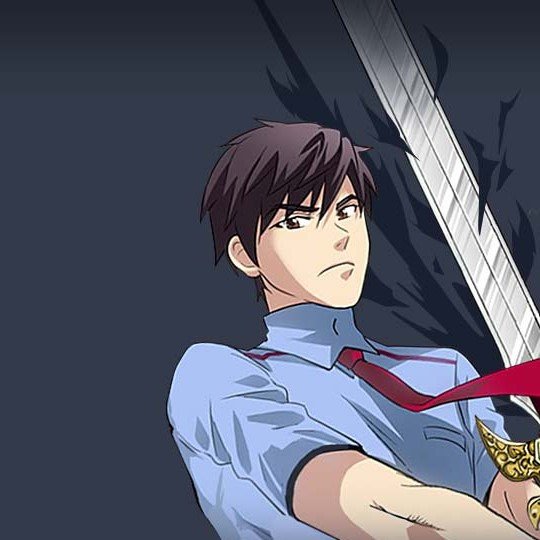 I can't believe it's been so long since this story began. It's incredible and the way the story is told is only getting better. It's not your usual Shonen action story If you take a look, I think anyone can take pleasure in it 😉
I've never had any knowledge of Korean comics. This was a pleasant surprise for me! I enjoyed reading this comic! I haven't read a lot of comics.
However, this is among the top ones I've read. If you're looking for a dungeon manhwa that's simple to follow and read, this manhwa is perfect for you!
5. My Daughter Is The Final Boss
The manhwa's story is not out of the ordinary or out of the ordinary. It's more adorable. The main character has regressed, and is now required to take care of his daughter, or else she'll be the most formidable boss in the world.
There are just a handful of characters, but they're well-written. The villains are extremely indistinct for my taste.
They don't have anything original about them. The style of this manhwa is quite impressive as well. The fight scenes look amazing. Try this out if would like to have an entire household X Dungeon Manhwa
6. Farmer Of Spirits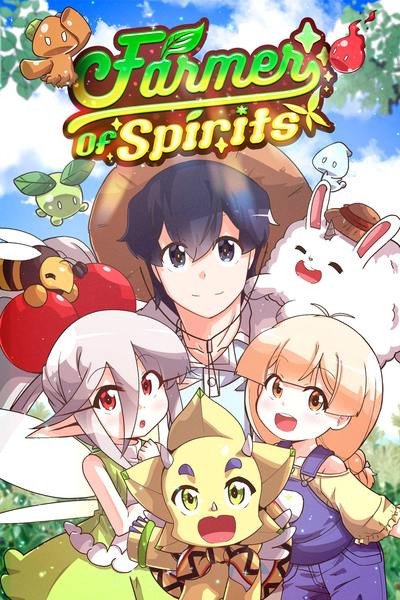 The manga is truly refreshing. The plot is straightforward but intriguing, and its main characters are charming and the humor will make you smile to the max.
If you are looking to enjoy a relaxing manga, this is what you are seeking. Simple and efficient.
Based on what I've seen so far, this is a slow-moving webtoon that is focused on farming, not fighting.
I highly recommend this dungeon manhwa webtoon as the one you should read if you're looking for a way to unwind after reading a sad Manga/Manhwa.
7. Arifureta: From Commonplace to World's Strongest
I love watching a hero get op'd to "no motive" and is determined to live or get revenge. Why do these MCs are there to help every hypocritical and selfish human they encounter?!
When I'm done complaining and you've gotten over it, it's the kind of story that you'll enjoy (except in the case that you're just as sad as me lol).
The mc turns brutal, but the woman he is drawn to as a narrator, also known as Yue can let out his heart while retaining their goal of becoming the most powerful.
As I said there's the harem. If you're interested in dungeon manhwa then get this right now.
8. Is It Wrong To Try To Pick Up Girls In A Dungeon?
Get It On Amazon Or Watch The Anime On Prime
The massive city of labyrinths, Orario, is the entrance to the massive underground maze, also known by the name "Dungeon".
The name's bizarreness creates excitement, and a chance to earn respect or perhaps even a romantic relationship with a gorgeous girl.
An area where people keep their breath, waiting to achieve everything they hope for, a space where a single young man can meet a small "god".
The manga begins with Bell getting saved by the girl who has a resemblance to Asuna (SAO) along with Esdeath (Akame ga kill) who is known as Aizu Wallenstein.
The girl he admires and maybe is in love with, yet is a bit skeptical about getting saved from her.
This he "awakens" without revealing the story too much. She too begins to observe his actions and gradually develops feelings for him (IMO) This places the manga in a fascinating place.
One of the best choices when it comes to dungeon manhwa/manga.
9. I Became the Demon Lord so I Created a Dungeon and Spend Heartwarming Time There with Non-Human Girls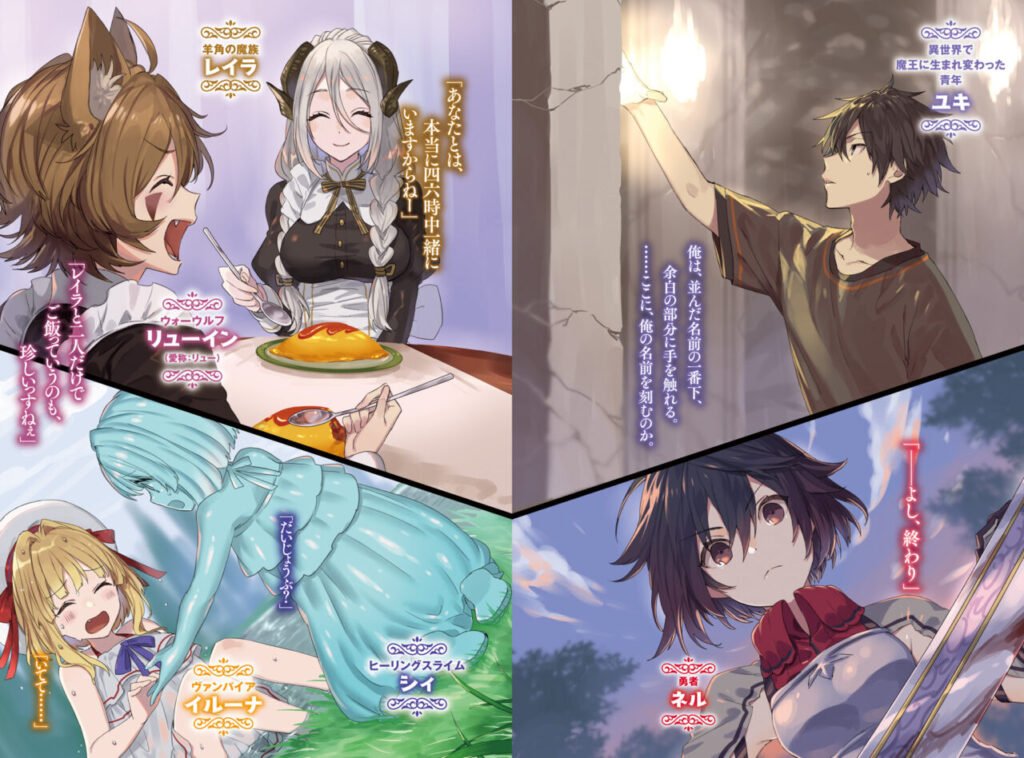 It's rare to find this kind of manga nowadays with a compelling character, an engaging cast (although it's a little cliché), and an overall great setting. It's very much a character-driven manga, which means it can be an imaginary piece of fiction, however, that's the reason it's fantastic.
If the MC was your standard Japanese actor or the characters were annoying, it could be dull. Fortunately, he's intelligent and mature and the cast members are great and their interactions don't feel forced. It's just natural. Read it if you are into dungeon manhwa and some harem stuff.
10. The Skeleton Soldier Failed to Defend the Dungeon
I'm a fan of manhwas and fantasy: starting from scratch, launching into a new world, and learning more every time you read, to gradually build a more complex and deeper plot.
This manhwa accomplishes this extremely well. If you love Re: Zero, you should give this one a shot It's not as dreadful or divergent, but it still is very good at the story being revealed more and more of the plot while leaving numerous mysteries that remain unsolved.
It's an unusual perspective from your typical game mechanic insufficient to be a manhwa. The mc is sort of Op, however, due to his Re: Zero-like ability, he doesn't have the standard plot armor that is typical.
And the side characters are impressive, which is a huge plus (the 10 I chose to give is due to the characters on the side).
Also, if you are a fan of rapid power surges then this manhwa may feel slow to move but if you are into dungeon manhwa then this is good for you. However, the characters and the story are well-developed and I love it.
11. Delicious In Dungeon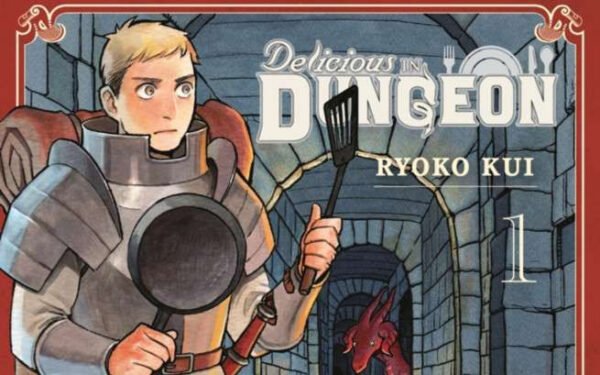 It's fascinating to observe the dungeon's ecosystem and also have the mechanics and biology of how they function explored.
As the series moves along, how the dungeons are constructed and maintained is further explained.
As the diverse types of ecosystems, motives, and stories are woven together, it paints a picture that appears reasonable.
That's how I interpret it. there is no sense that the author was coming up with ridiculous explanations to generate encounters or something.
I like the way they give recipes for their diverse meals. I'd say that the first part of the comic is likely to focus more on the environment and cooking while the later portion begins to get more involved in the story. One of the best picks on the list of dungeon manhwa and manga.
12. Dungeon Hoiku
The plot seems fairly standard The MC is killed, and he gets sucked into a banana's skin and hits his head. after which he is transported to an ancient, supernatural realm. What I liked about this manga was the people.
The host, Takashi Koizumi, is extremely sarcastic, blunt, and cynical and puts people in the right place when they are not in line. His motivation is the desire to achieve success, yet he occasionally is a bit naive and is tolerant of others with the result of making money and that's.
His traits are also highlighted for humorous effect when his tragic actions provoke laughter from his friends. His friends, as stated in just a few words and are completely ineffective. In a way, it's similar to Konosuba in this sense.
In the end, I found Dungeon Nursery a pretty enjoyable reading experience, and would highly recommend it to anyone looking to laugh or who is interested in the genre of isekai and dungeon manhwa.
13. Dungeon Reset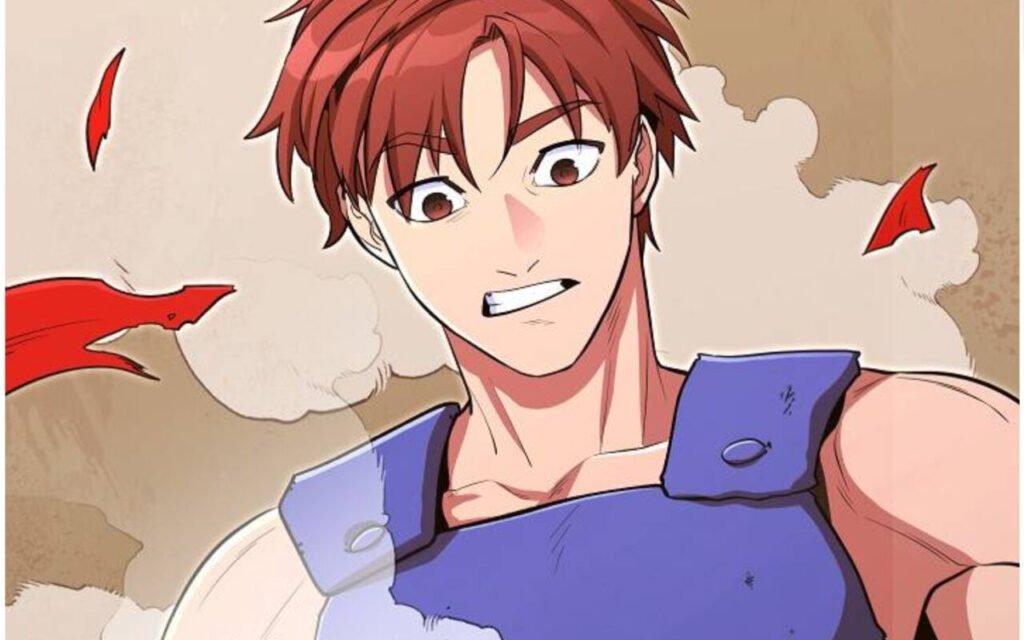 I would say that this is a great comedy isekai-style story with a touch of a dark side towards the beginning.
I love the twist of events, from the terrifying SAW-like setting to the character who defies the rules and wrecks everything.
I don't think this is an excellent manhwa for storytelling or immersion, however, it's a decent read and I'm looking forward to more after reading it.
The humor and the way that the main character moves through the story will make you feel like this is an n-a-lifetime-time actor.
An MC who utilizes his brain. This is why I gave 9.9/10 for characters. It's mostly due to the MC since there's essentially only one character other than himself, his bunny, and his crew(but they're not that important).
The bunny can be irritating at times however the MC manages to make it work. One of the best when it comes to dungeon manhwa.
14. Tomb Raider King
The first thing I want to say is that I love this manhwa quite a bit and it's not surprising. Being a lover of historical topics, the concept of relics is fascinating.
It's also fascinating to find out about the past of things like voodoo. the stories can go to 1700 BCE but also includes a history dating back to the year 1700.
I'm not certain what other books or stories that have this type of plot, therefore my opinions would differ if I'd seen something similar before.
The beginning of the story very closely resembles solo leveling however it can develop into its own unique story. Overall, the story for me is fascinating to follow, and recommend it to everyone who wants a dungeon manhwa to read.
15. Let's Manage The Tower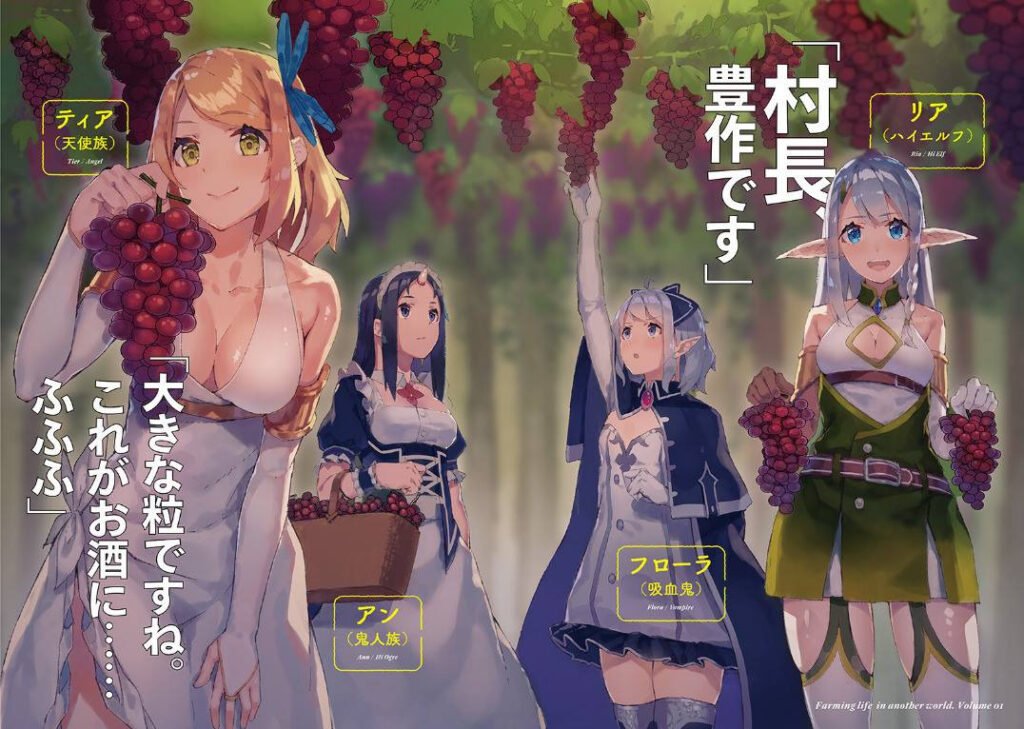 I've not read many mangas about management, but I enjoyed this one. The MC isn't in a hurry, nor is he has an extreme personality. I like his way of handling things.
He doesn't have a bigger ambition or desire to achieve the highest level of excellence, but these things seem to occur out of the blue.
This can cause the character to appear dull and shallow, but I'm not concerned about that and am just curious to follow the story's progress to the end, and so far I'm satisfied and excited for the next chapters.
One of the good ones on our list of dungeon manhwa and manga.
16. Spirit Migration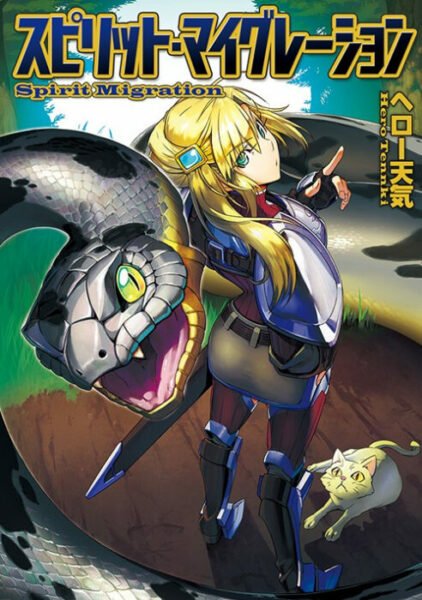 The manga is extremely enjoyable to read and offers a variety of testing ideas that I have not read for quite a while. I believe that this is an underrated manga worth going through. The main character is charming and fascinating. In addition, with the way they paint him, he can do nearly everything he wants to.
Another thing I would like to add to my review is that If you don't like powerful characters, you may not be a fan of this However, I suggest you try it because it is still one of the top dungeon manhwa.
17. Harem In The Labyrinth Of Another World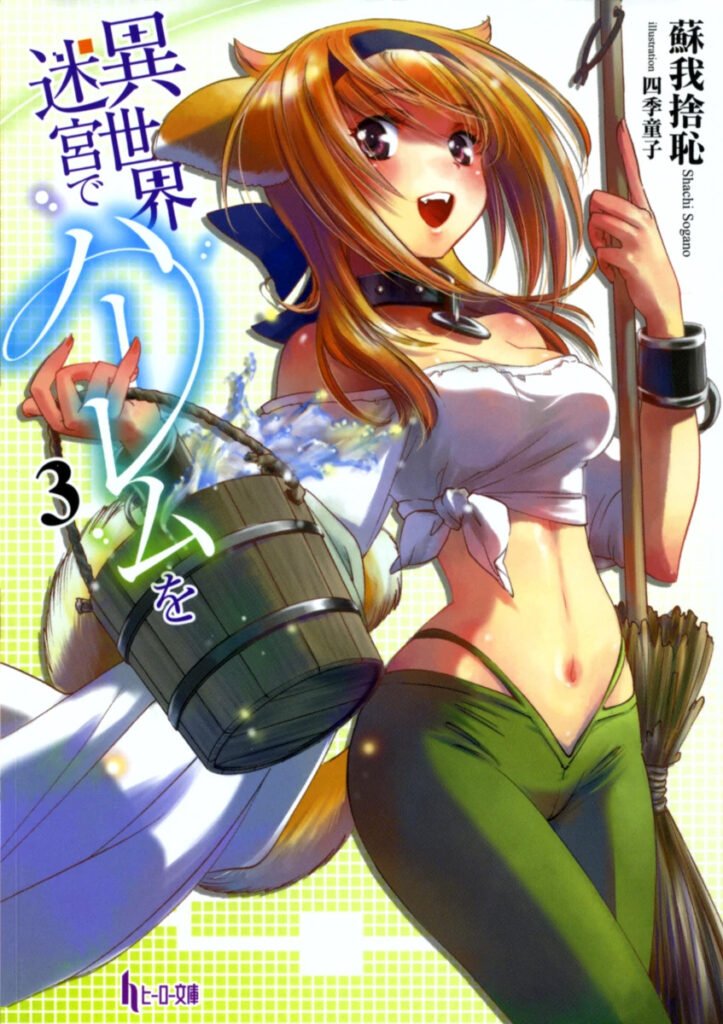 The manga is very excellent. The development that the protagonist undergoes is great and is a good addition to his brilliance it's a lot of fun watching his tale as well as his relationships with the other "slaves".
Furthermore, there aren't too many nor too few explanations of the dungeon's work, the main character's power, and the world in which he finds himself. A great isekai and dungeon manhwa.
18. Call To Adventure! Defeating Dungeons With A Skill Board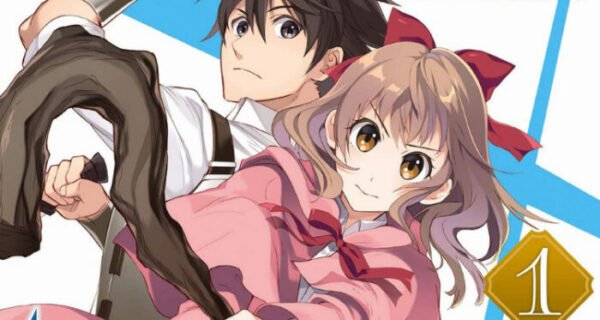 Five years have passed since bizarre dungeons were opened around the Earth and brought monsters into our world. Everyday citizens have risen to the challenge of becoming adventurers, battling these fantastical creatures and clearing the dungeons in the best way they can.
They include Karaboshi Haruki, a 27-year-old novice who is often overlooked by all and…less than successful in battling creatures and hunting for treasure.
Uncertain of how he will beat the much more experienced adventurers, a chance is thrown at him-a Dungeon appears under his house! Could this be a perfect place for him to practice?
Perhaps even more exciting, he comes across the Skill Board that allows him to progress more quickly! The adventures in dungeon diving that Haruki has always wanted to experience are only beginning.
One of the best dungeon manhwa.
19. Knockin On The Dungeon Door
One day, the faint-hearted Hyeonbok Kim steps out of the door to his apartment and is shocked to discover an entire dungeon of monsters, not the world he's familiar with.
At first, he runs away. When everything fails, it's on Hyeonbok to take on the bosses in the dungeon or even die in the process. Luckily, he's never on his own.
With the assistance of his skeleton buddies (and the gift of an unidentified patron) Hyeonbok develops his unique talent for magic while also learning about bravery and the bonds of friendship.
Hyeonbok appears ready to tackle anything the dungeon throws his way… But what exactly is he?
Read this dungeon manhwa to get all the answers.
Final Words
That was all for our list of best dungeon manhwa and manga. If you can think of some names that I didn't mention then let me know in the comments for sure.
I hope you got what you are looking for. If this article helped you then you can share this article with your friends or subscribe to our newsletter to receive daily updates about the anime and manga world.