Mushoku Tensei: Jobless Reincarnation is one of the best isekai anime of all time. The popularity of isekai anime like Mushoku Tensei has been increasing day by day.
That is why today on MyAnimeGuru, we are posting a list of the 17+ Best Anime Like Mushoku Tensei: Jobless Reincarnation (Ranked). The list is going to be ranked based on the anime reviews, ratings, and overall popularity.
So, without wasting any more time let's get started with our list of best anime like Mushoku Tensei: Jobless Reincarnation.
List Of Best Anime Like Mushoku Tensei: Jobless Reincarnation
That Time I Got Reincarnated as a Slime
The Rising Of The Shield Hero
The Boy And The Beast
Overlord
Re:ZERO: Starting Life in Another World
Saga of Tanya the Evil
Gate (2016)
Drifters
Tsukimichi: Moonlit Fantasy
So I'm a Spider, So What?
The Demonic King Chases His Wife
Problem Children Are Coming From Another World, Aren't They?
The World's Finest Assassin Gets Reincarnated in Another World as an Aristocrat
Grimgar of Fantasy and Ash
Uncle From Another World
How A Realist Hero Rebuilt The Kingdom
Knight's And Magic
Cautious Hero: The Hero Is Overpowered but Overly Cautious
Arifureta: From Commonplace to World's Strongest
This is our list of best anime like jobless reincarnation. Now. let us discuss why we chose these titles to be on our list of best anime like Mushoku Tensei Jobless Reincarnation.
1. That Time I Got Reincarnated as a Slime
I'm not sure what I should say, but I simply love it to the point where I've watched it a few times. I even tried reading Manga, Light Novel, and Webnovel as I can't get enough of this show. It's amazing how this is to me.
I'm waiting to see the next episodes of s2 part 2. I also like the characters All of them are likable and also hilarious.
This is a highly recommended anime and if you're a huge fan of Isekai anime, then this is perfect for you. It will be a pleasure watching it.
Do you not just like anime when it's filled with the most absurd nonsense and turns it into something you end up loving?
This is Tensurafor myself! I am a huge fan of this show that has good, realistic politics, good fantasy, and mysterious and scary powers that are very cool, and a great story.
If I go on, there will be spoilers, so I'll just shut down. In any case, I highly recommend this series. My partner and I have this as our top show these days.
One of the best anime like Mushoku Tensei: Jobless reincarnation.
Read Also – 14+ Manga To Read If You Want Something Like That Time I Got Reincarnated As A Slime (Ranked)
2. The Rising Of The Shield Hero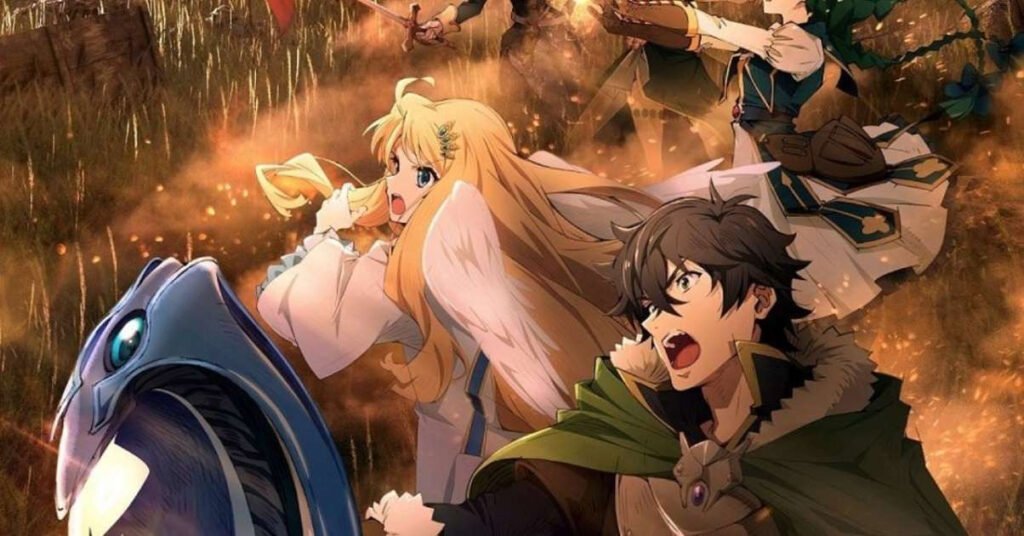 Wonderful story. I am in love with all the characters apart from Bitch and Shit, however, this story has a wonderful storyline of redemption and fall for Naofumi and I am in love with his relationship with rapthalia. I hope they are legally shipped.
Melody and filo are cute. The fight scenes are awesome, my only issue is that he seems to use too much of the venom shield and I would have liked more variety but that's not an issue. 10/10 show
I believe the show is perfect my personal view. There was only one issue I have but it's so minor and unimportant that it's barely worthy of mention.
The end of the story is the most important thing to me, and this season ended so flawlessly and in a way that even if future seasons aren't as good, I'll happily go back to this season until the end of the day and not even think about the other seasons are out there.
The next time I watch, I'll keep my hopes up, but the truth of the thing is that I know that I'm not fortunate enough to believe that the following two seasons to be flawless also… although it was the case in the case of Overlord so we'll see… who knows…
But it is one of the best anime like Mushoku Tensei: Jobless reincarnation.
3. The Boy And The Beast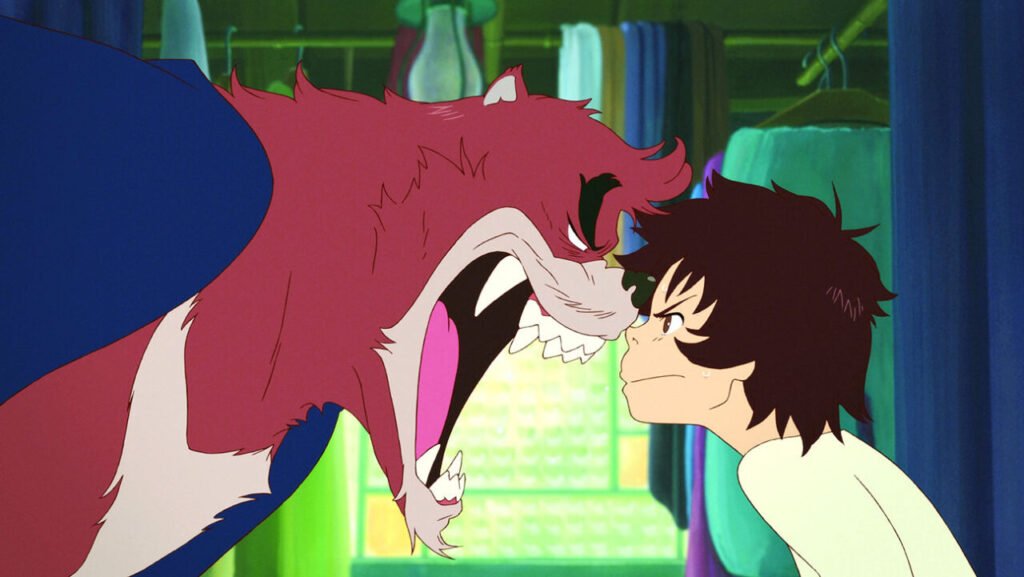 Let me say that it's a fact that after watching this film I am certain that this film is now the most favored animated film that I have ever seen.
The entire movie is amazing and I believe that everything is perfect. I am in love with this film immensely because the story is so profound, and I can connect on a spiritual level with both principal characters.
The significance of this tale is amazing, as I can truly comprehend this film extremely well, simply because I can identify with Kyutta. The characters are what make this an incredible film.
Both principal characters are drastically changed and I love this because you can see that they change positively, which is based on each other.
Every person should see this film, the animation is extremely stunning and I'm certain it's one of the main reasons compelling reasons why people will never forget this film.
Overall, this movie is better than any other animated film that I have seen. I would recommend it to everyone and I guarantee that you'll be crying with joy.
I'd love to see this film in the first place and over. I'd like Kamatetsu could be a weapon that could be found in my heart.
Strongly recommended anime like Mushoku Tensei: Jobless reincarnation.
4. Overlord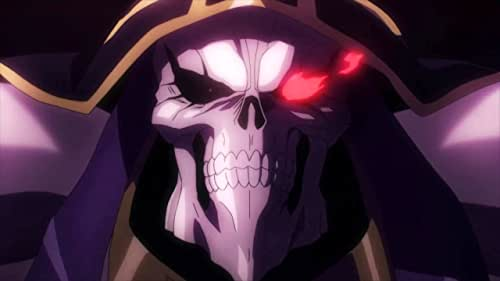 For the beginning of this review for prospective viewers, I would highly recommend Overlord There isn't any other show that has similar vibes and intriguing stories.
It's dark and mystical, and it certainly has some dark elements and some characters might be heartless, etc. But, since they're monsters, it's a different story than other shows that don't have a sense of it.
For me, Overlord is a great anime. It is filled with mysteries throughout its three seasons that they could make the entire season from exploring every mystery.
The characters are interesting and, since there are many characters we only got glimpses of, but figuring out their identities will be fascinating.
The game is full that is rich in detail, as well as very precise magical mechanics. One of the best anime like Mushoku Tensei: Jobless reincarnation.
Read Also – Top 10 Best Manga Similar To Overlord (Ranked)
5. Re: ZERO: Starting Life in Another World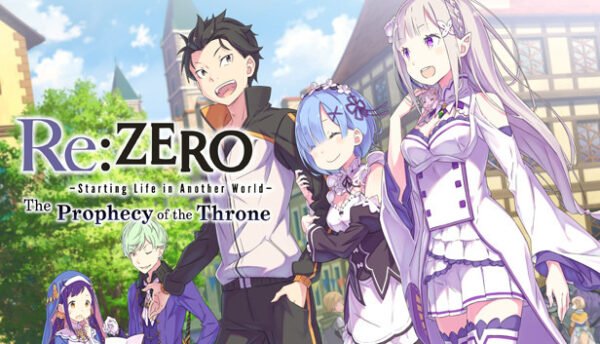 The show was gorgeous. Words I'd describe it as the words: Death Gore and Love. Drama, Rivalry, Hardships Sadness, Decay Betrayal.
This was a truly wonderful anime like Jobless reincarnation. I was so emotionally involved that I wept on numerous occasions.
There was also steam flowing out of my ears during certain moments. I was (and I am) thrilled by this book. The story is fantastic and every single piece comes together flawlessly.
The characters are distinctive and memorable. Certain parts of the story caught my attention and maybe even got in my head.
If I ever see the words "Behold Unimaginable Present" again, I'll most likely book the series. The series, in all honesty, is extremely disturbing. It is definitely worth watching.
I would recommend this series to anyone who enjoys shows with a consistent theme of suffering and pain as well as adorable anime characters/lolis. This is a show that anyone could become a fan of.
6. Saga Of Tanya The Evil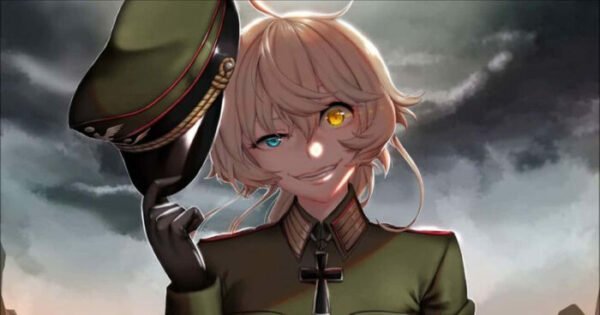 I wasn't sure what I was going to get from this show but I loved it to the core. The contrast between my feelings towards the principal protagonist Tanya in Episode 1 to Episode 2 is awe-inspiring and honestly, this is one of many reasons that I was so impressed with it.
It was unimaginable to imagine that this vile tiny N*zi girl from Episode 1 is the reincarnation of a businessman who was murdered in the 21st century and is being manipulated with the help of God to worship God to survive an alternate World War One.
Seriously! This is just crazy! But it's working. It's a miracle. Sometimes it's difficult to be a fan of a character that is fundamentally actual N*zi fighting for a different Germany. The show says that it's true. However, I liked her.
Truly an amazing anime like Mushoku Tensei: Jobless reincarnation.
I loved her. I loved her battleaxe ferocity and desire to beat God. I'd be happy to go back and watch it again just to see additional of her. Also, the opening and ending themes were amazing!
7. Gate (2016)
It's one of the most entertaining shows I've seen. The biggest mistake I made was not having it on my radar sooner.
A fascinating thing is that this is a different story of a person being transported into a mystical world and fighting for what's right.
As with many stories before and after the main team is a bit OP. But, this gets rid of the issue in an extremely amazing and unique method.
This is because the Japanese military is the one that fights a battle against the fantasy middle evil, magical enemy.
They are equipped with modern combat equipment and real military tactics and more or not follow the same rules as those of the actual military.
In addition, they must answer to media and politicians that want the military to appear unprofessional for power or money. For instance, the time a politician was trying to smear them.
They were pointing out 150 victims and then hid that they had helped 450 others. The media admit that it's not just about what's true, it's about rather what is the source of their income. Anyways one of the best anime like Mushoku Tensei: Jobless reincarnation.
8. Drifters
Drifters is an amazing hardcore action movie with a bit of humor thrown in to add a bit of humor.
It's the one I've been searching for since I started watching anime this year, and it's simply amazing. Amazing. (Please if you have an anime similar to it, let me know. !!!)
It's very combat-oriented and focuses on the art of beautifully portraying the battle before anything other aspects.
If you're anything like me and enjoy beautiful combat that is visceral, tactical, and intense you'll love this wonderful anime.
If, however, you're looking for a story-driven anime, then this isn't that anyhow. There isn't any of that just rage and violence.
But if you are looking for an anime like Mushoku Tensei: Jobless reincarnation then this is it for you.
9. Tshukimichi: Moonlit Fantasy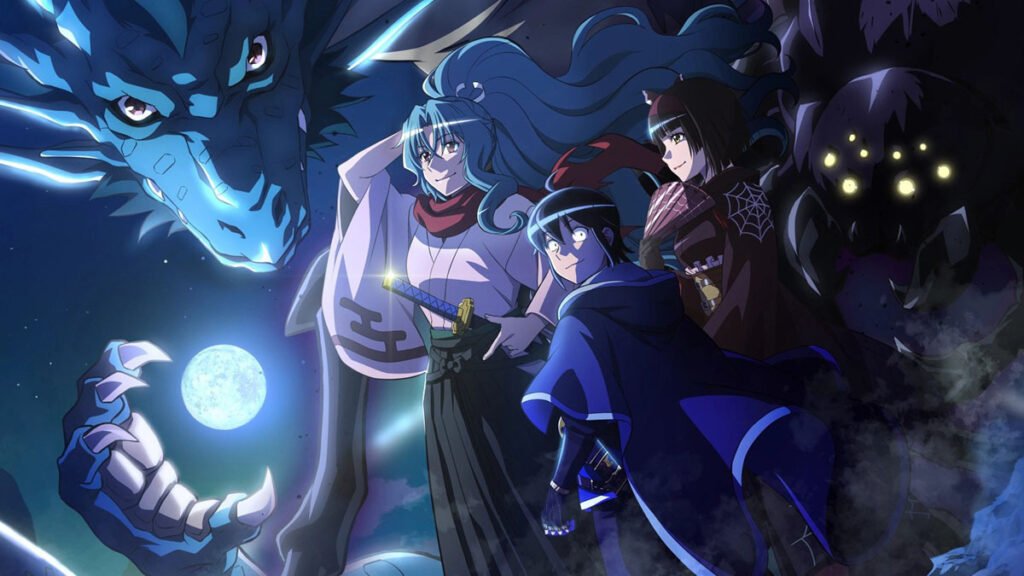 With action, comedy, and a fantastic story this Isekai is now one of my favorite anime. I like that, despite his power by his superiority, he's not arrogant or friendly to his family but ruthless towards his enemies.
The fact that he is not considered to be attractive but charming thus draws people to him. I am awestruck by the animation and the voice acting and the environment that he was forced to enter.
Do not make the mistake of comparing this to Slime the Slime, since Rimuru is an incarnation of an animal, which is accepted by both men as well as monsters, and is accepted by both.
Mikoto is a human being, but only accepted by monsters, and only speaks their language. Humans are not able to accept him unless he is wearing a mask, and cannot communicate with them in their language.
This is an amazing show to watch if you are searching for anime like Mushoku Tensei: Jobless reincarnation.
10. So I'm a Spider, So What?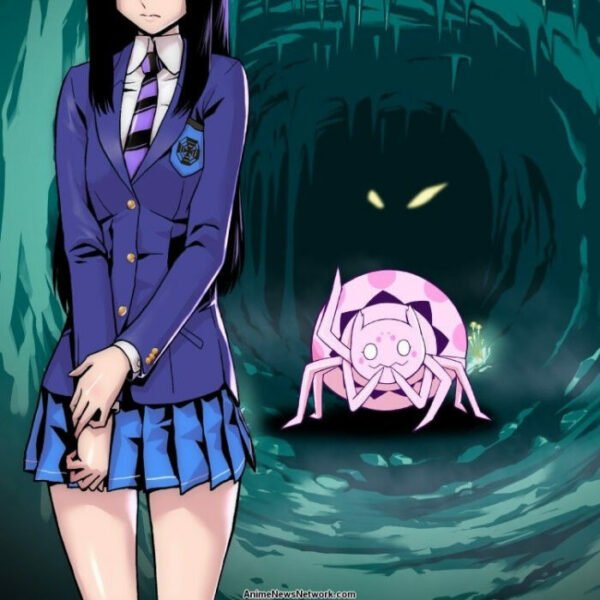 This plot is a disaster and I'd like to see the main character have more screen time. It's a bit complicated at times with regard to the timeline, who's good and evil, and even what's going on.
I give it this rating because the principal character has the right persona that adds something special to it.
Without her the show would turn out to be a complete waste of time, especially considering that everyone else is incompetent and proud and just plain dumb.
If the characters from the B plot were featured in fewer scenes, had more of a real contribution to the story, and weren't stupid or had something in common with their story that was uninspiring and time-consuming or unnecessary filler it could be much more enjoyable.
I'm aware that the characters from the B plot probably had to make a lot of appearances to help to further develop the plot.
Also, there was plenty of time to go over everything that occurred in the manga during the show but there was enough time to make the characters appear to sense and spend lesser screen time if it wasn't just filler.
Overall, a good anime like Mushoku Tensei: Jobless reincarnation. However, only because the MC is so well-written.
11. The Demonic King Chases His Wife
No Spoilers: I just wanna say WOW. This series is truly fantastic! Due to the lack of Chinese "anime" (aka donghua) experience I've had, I was unsure of what to think about.
However, I am so grateful that I gave this doggy the benefit of doubt. After watching the second season, I'm still asking for more.
I watched one season of Xie Wang Zhui Qi a while back, so I wanted to refresh my memory and watch both seasons last night.
As if I was thinking that this season had been excellent, the second season was superior. I strongly recommend that you try this show since I believe you'll be disappointed.
While from the outside, the donghua appears as if it may be focused on romance but it's more than simply a love story.
The plot isn't boring and is filled with amazing characters, arcs and actions, and even comedy. Strongly recommended anime like Mushoku Tensei: Jobless reincarnation.
12. Problem Children Are Coming From Another World, Aren't They?
The series had a wonderful beginning. I was impressed by the pacing, the plot, and also the fact that it doesn't hold as high of tension. Many are viewing this as a filler-type story.
However, the truth is that this is exactly what I expected and wanted from this show. The title and the summary title, if you read it I believe that anyone will know what to be expecting from this anime.
I'm not sure how one can think you can expect a death note-like story after reading the title of the anime. You're not going to like it as so.
As I said, it has several issues. It was fantastic at the beginning, and it had a good premise however, the final sequence was just a bit sloppy.
It was more like a filler arc. Although the demon Lord story isn't long, after having watched it seemed like a waste of time.
I'm not saying that the main plot is quite amazing, but it's the second quest that is a little sloppy. Still one of the best anime like Mushoku Tensei: Jobless reincarnation.
13. The World's Finest Assassin Gets Reincarnated in Another World as an Aristocrat
A man who lived all his life being an instrument for an assassin's organization has not learned anything other than how to murder. The day he's supposed to retire, he's fed by his own company and is killed.
After that, he was brought before an angelic goddess who tells him that he's been granted the chance to return with his memories intact and the skills that he can choose to use subject to conditions that he completes an exact assassination within the future.
He accepts the assignment to live the new life in his way. We observe as he matures and discovers the new world, is trained in Magic, and develops new technology using his previous memories. It's an interesting premise.
However, as it's well recognized at the moment, having a strong premise does not necessarily mean that the plot is an absolute success.
The plot is rid of odd plot devices which are just a good way of including new girls in the MC's harem or showing off his big-brained-ness.
Still one of the best anime like Mushoku Tensei: Jobless reincarnation.
14. Grimgar Of Fantasy And Ash
The story is realistic and a bit boring, even though you wouldn't want that in an anime that is meant to be more fantasy-oriented but in an isekai setting that's probably the most realistic anime I've seen.
It's the way I envision to be if real human beings ever entered an alternate world that contains elements of fantasy.
We wouldn't be overwhelmed or even be great in combat, but we'd struggle to take on weak monsters such as goblins and be afraid of the fact that a lot of people would die and we'll face an uphill battle.
Overall this was an incredible anime like Mushoku Tensei: Jobless reincarnation. It's very new for an anime, and even though it has the old elements of fantasy however it is a fresh flavor.
I would recommend watching this late at night and being ready to be in a relaxed mood, but also a bit of tension due to the excitement.
15. Uncle From Another World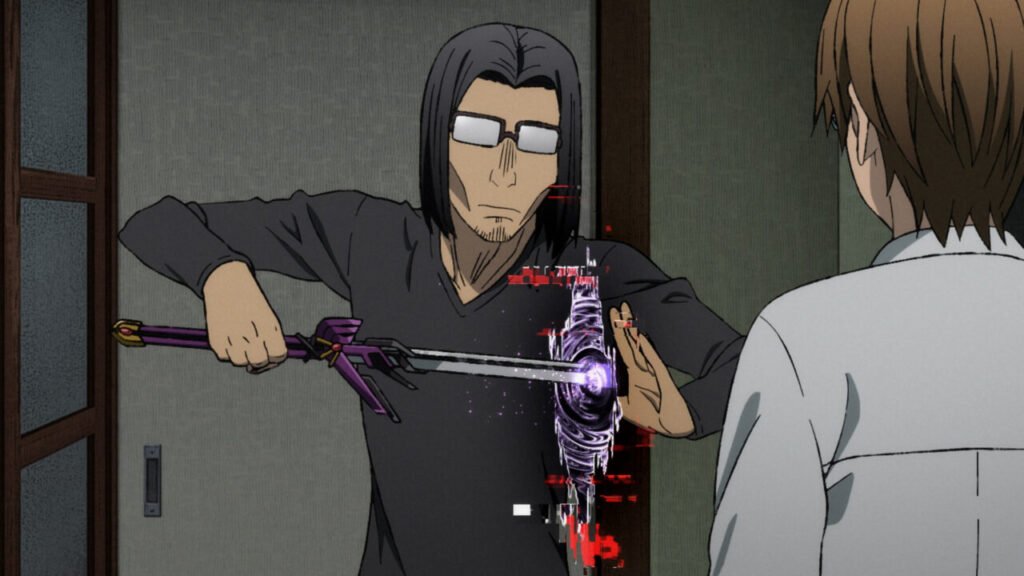 It's an extremely uncommon adaptation of the genre isekai where the mc is transported to the realm of magic and then back to the earth. The mc also has the powers.
A 35-year-old man living a life entirely on SEGA games from the 90s. Because of his appearance, his appearance, he was constantly hunted down and viewed with suspicion throughout the world.
He tells tales of his adventures in the world of magic to his nephew and companion, on a stunning screen.
The comedy timing and the artistic design, the miscommunications, and the finer details of their faces. The switch between reality and the magical world is breathtaking.
In the genre of comedy, I would say it's one of the most entertaining anime like Mushoku Tensei: Jobless reincarnation.
16. How A Realist Hero Rebuilt The Kingdom
I would say that this is among the most enjoyable shonen anime ever. Normally, the MC will be a harem hunter, collecting women and forming a harem, but this one stays with only one woman.
There is a hint of polygamy, but he's not once dated any other woman, except for his wife. He's also very rational.
He recognizes that there are certain things that you shouldn't do and he isn't trying to save everyone, even if it is his desire because he is aware that you won't be able to win every time.
I also like that he's not very popular. A typical MC like him would be overwhelmed by OP statistics, but he does have one advantage and even though it's not incredible when fighting, the power is tailor-made to his specific needs.
His choices are based solely on the improvement of the kingdom, while using realistic perspectives, not waiting for things to fall to be in the right direction.
There's no Light Yagami, but he's extremely intelligent in his manner. I'd say, although I'd never watch the show after I've completed it, it's likely one of the top isekai series in the world and one of the best anime like Mushoku Tensei: Jobless reincarnation. I rate it 5 stars.
17. Knight's And Magic
Mecha fantasy. Do I need to say more? It's certainly not the most excellent show on the market. It's certainly not an excellent isekai, considering that it doesn't use the world outside of it. However, it's enjoyable.
There's nothing sexier than robots fighting one another and, in a world of fantasy, it's fantastic. It is a great source of mecha action and mecha creation and, in my opinion, this is all it has to accomplish.
There were no strange sensations or something that gave me an odd feeling about the show. the animation and sound are quite good. I loved the characters too, and would recommend it to anyone who loves mecha or whatever 🙂
The only thing you need to be aware of is Knight's and Magic is a light novel adaptation. It's typically a cheerful anime, so don't be expecting to see a lot of grittiness or tension.
If you're looking for an animated series that an imposing and substantial plot, then you might need to avoid the show.
But if you are looking for an anime like Mushoku Tensei: Jobless reincarnation then this is for you.
18. Cautious Hero: The Hero Is Overpowered but Overly Cautious
The animation is excellent. Take a look. The cover artwork may appear like a bad movie, but it's not. It's an isekai who knows that it's an anime. They develop very rapidly. The MC is super attractive, beautiful, and badass and not dull to the pleb and MC.
The goddess is beautiful. It's not very interesting however, she gets more interesting in the final few episodes.
A huge foreshadowing that no person saw at the beginning of the series was the goddess' name. Restart has a similar sound to restart", which means Reincarnation. The goddess was immortalized. extremely cool 9/10.
This was shocking. I'll say that it is certainly a comedy, however, towards the end it began to become something much more as plot elements and events began to be connected. It began to develop into a profound emotional conclusion.
Also that the show is extremely brief (only 12 hours) which is why I highly recommend it to anyone who loves comedy and might not be sure of what else to go to. 🙂 An amazing anime like Mushoku Tensei: Jobless reincarnation.
19. Arifureta: From Commonplace To World's Strongest
The series of anime is fantastic. It has the revenge betrayed plot, the overpowered MC and a weak but strong, sexy harems that he is married to each of them (Yesss) in addition to the story overall is excellent and well-received.
I'm really happy that I found this series as when I decided to check it out, I was not expecting much, but I was pleasantly surprised.
I'm very excited for season 2 and I hope season 3 will be out shortly, as there's in the process of creating source material.
I love the female characters in the harem, particularly shea as well as Tio. If I had to suggest the only thing this series could have needed it would be if they had a scene of Hajime having sex with his harem like Healer's redo, or in this case similar kind of thing.
This, however, is simply amazing anime like Mushoku Tensei: Jobless reincarnation.
Final Words
That was all for our list of best anime like Mushoku Tensei Jobless Reincarnation. I hope you got what you were looking for.
If this article has helped then you can subscribe to our newsletter or turn on notifications for our website. You can follow us on Social Media too.