Fullmetal Alchemist Brotherhood is one of the best anime of all time and is still gaining popularity over the past few years.
People have been searching for more anime like Fullmetal Alchemist Brotherhood. Well, you are at the right place because MyAnimeGuru brings you the list of 17+ Best Anime Like Fullmetal Alchemist Brotherhood.
This list will be ranked based on the overall popularity and ratings of the viewers. So, without wasting any more time let's get started with our list of best anime like FMA.
List Of Best Anime Like Fullmetal Alchemist Brotherhood
Hunter X Hunter
Code Geass: Lelouch of the Rebellion
Attack On Titan
Fate/Zero
The Seven Deadly Sins
Black Clover
Fairy Tail
Berserk
Darker Than Black
Soul Eater
Blue Exorcist
D.Grey-Man
Xam'd: Lost Memories
Tegami Bachi: Letter Bee
The Heroic Legend Of Arslan
Claymore
Jojo's Bizarre Adventure
Read Also – 14+ Best Manga To Read If You Liked Fullmetal Alchemist: Brotherhood
This is our list of best anime like Fullmetal Alchemist Brotherhood. Now let us discuss why we chose these titles to be on our list of best anime like FMA.
1. Demon Slayer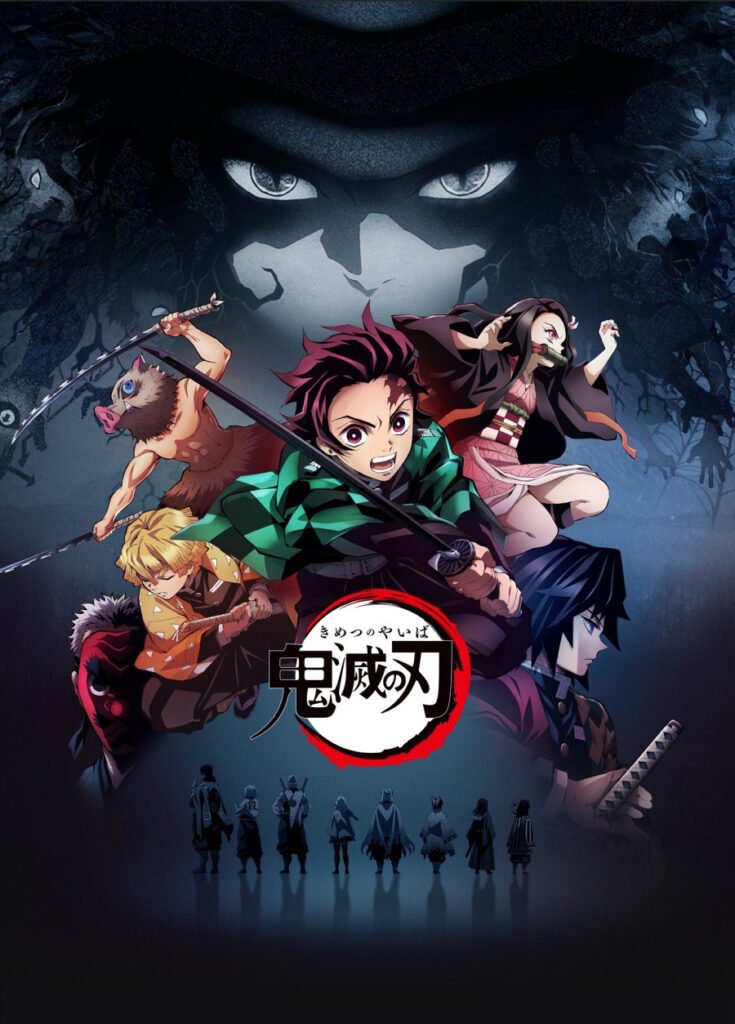 There are of course much anime that feature the concept of humans-vs.-demons. However, this one elevates it to a new level.
Instead of the main character trying to conquer all negative or evil in the world to protect humanity or to do what's right, his main objective is to save his beloved sister and aid anyone that is in his way.
Each character is fascinating and distinctive, they each have their objectives and desires, the designs of the characters are all entertaining and captivating, and their voices are excellent both dubbed and subbed, it truly is amazing.
The principal character is fantastic. In a world that is full of anxiety and fears the protagonist is serene, gentle, and clear of normal judgment.
Sometimes, an anime will attempt to create a character similar to this, but ultimately create an unpleasant character But this is a different story.
I was awestruck by this. Every episode got better and better. The second season was awe-inspiring particularly.
The movie was amazing. Demon Slayer does everything at the highest level Every aspect is captivating.
Some will not agree, but that's how it works however, to me, this is certainly one of my top shows. It's worth a try, regardless of the type of anime you are watching just because this one is a complete package.
Recommended if you are searching for anime like Fullmetal Alchemist Brotherhood.
Read Also – 5 Most Powerful Breathing Styles In Demon Slayer (Ranked)
2. Hunter X Hunter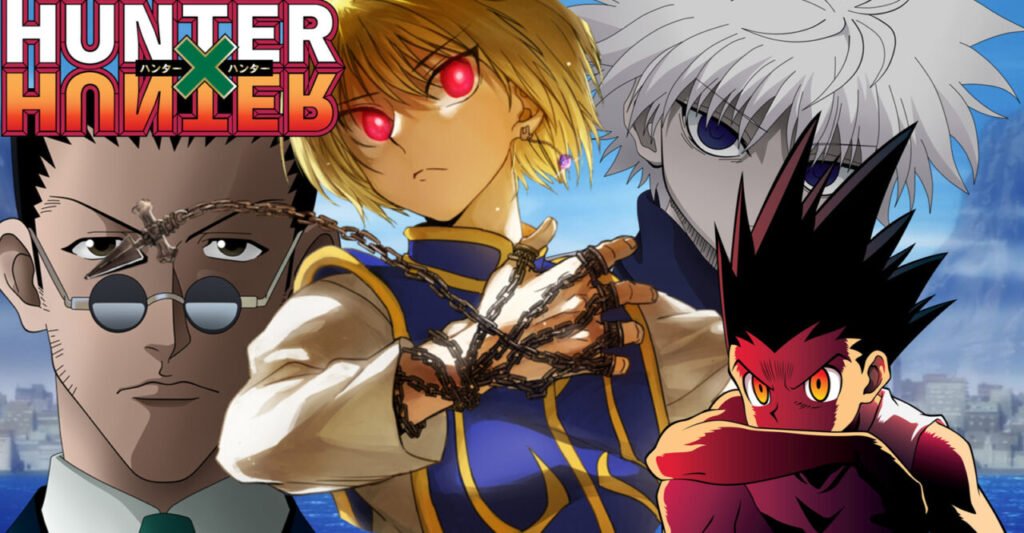 Hunter x Hunter is my most cherished comfort series which I've watched many times and watched with my friends and family.
The series is hilarious with a stunning visual, so I would highly recommend it. Also, it's full of criticism of this Chimera Ant arc which I am unable to comprehend.
It's quite long at 62 episodes, but it's worth it. It's the most grueling and brutal storyline of all, but it's also a great opportunity to discover numerous fresh characters, more stories, and greater power at levels I've only seen in my imagination.
The Chimera Ant The Chimera Ant arc is my favorite storyline of HxH and I watched all of it in just a few days.
I am sure that the slander is blatant over the examination of the viewers suffering from watching the whole thing.
The real story begins with them after all. To be honest, I don't think they're excused for being angry about the arc since many characters I wouldn't necessarily have prioritized but liked were brutally killed and many tragedies happen.
The Chimera Ant storyline is where the whole world goes to hell. That's why I love it and recommend it to everyone looking for anime like Fullmetal Alchemist Brotherhood.
3. Code Geass: Lelouch of the Rebellion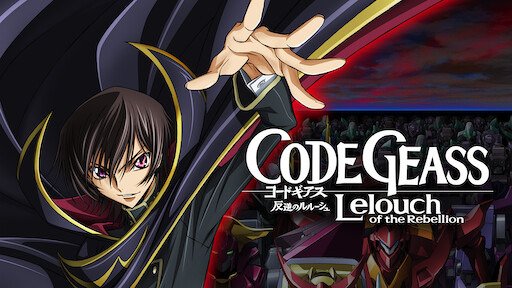 This is the best anime by AFR that I have seen in all its aspects. I used to think that when I was watching Deathnote but after I saw this, it was just so good that I watched it over and over and again and never tired of it.
The story was amazing. the plot was constantly surprising every time I watched the final episode, and I want to watch another season. There isn't.
The Animation was fantastic and I was awed by how great it was for a movie that was created a few years ago the sound quality was high-quality and the voices seemed to be a perfect match for each character.
Characters like rolo and Lelouch are my favorite characters. The character development for this was fantastic, didn't feel rushed, and was not too slow, it just sounded perfect for anyone looking for anime like Fullmetal Alchemist Brotherhood.
4. Attack On Titan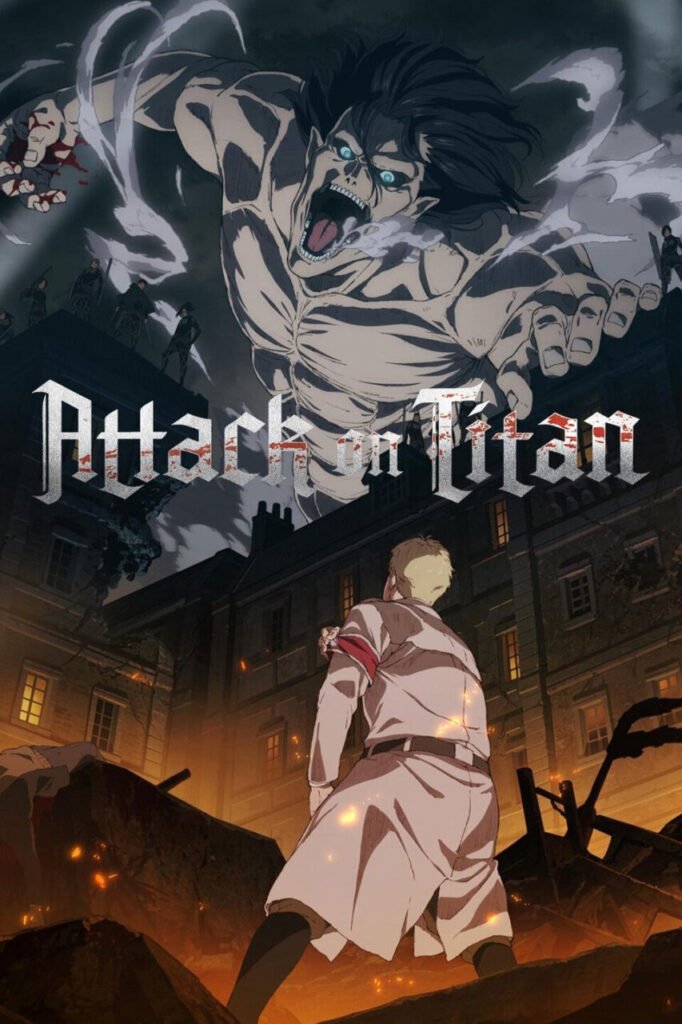 I don't see how you are even reading this review. I mean if you are in the anime world and you haven't watched AOT then this is a sin for which you will be placed in no better place than hell.
Jokes aside, I'm not sure what to say other than "watch the anime". It's worth it. It will keep you hooked from the beginning of the episode.
I used to go through the night thinking "alright the last episode" and then binge-watching five episodes.
There is a lot of blood and death, but if you're not averse to the blood, then it's only for you.
I'd suggest staying clear of fan pages since spoiling could make it less enjoyable. The show itself is full of foreshadowing and it's enjoyable to come up with diverse theories.
Even after reading or watching it, I come up with my theories because the writer was trying to create space for the imagination of the viewers.
You can choose your viewpoint on this story. The story is good-made. Much like the characters in the real world.
I was able to cry for hours here, but I also had some fun in the midst. I would always recommend this to anyone looking for anime like Fullmetal Alchemist Brotherhood.
5. Fate/Zero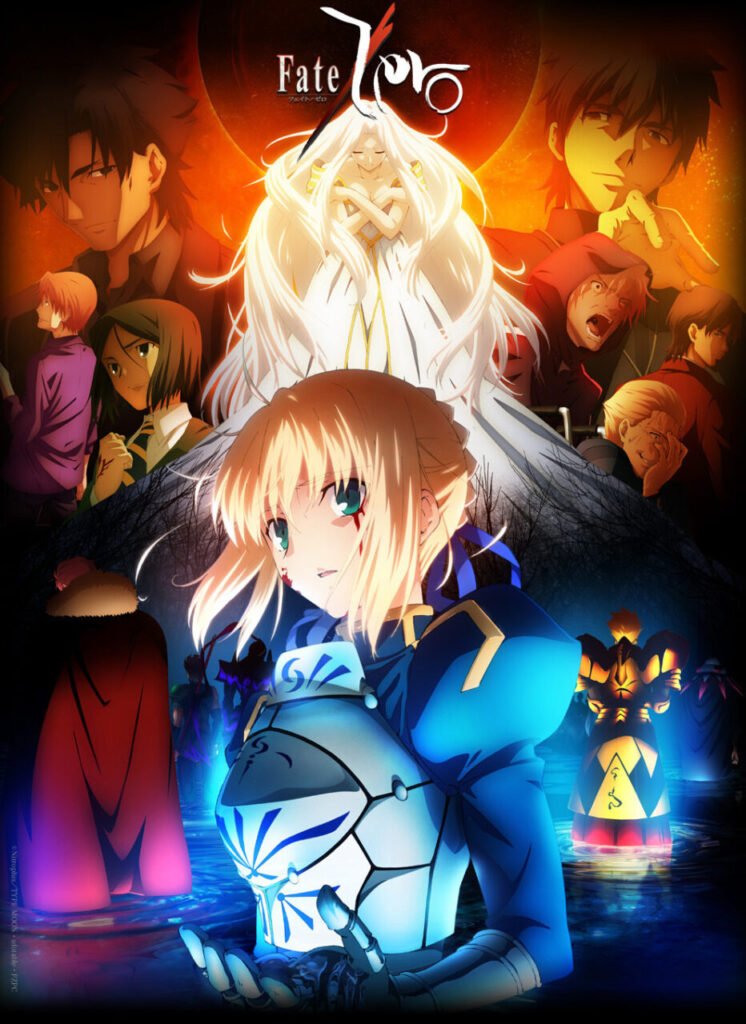 I believe that Fate/Zero has set the bar for the genre of action. There has never been a group as strong as this, and because of that, the series is brimming with unforgettable scenes.
The fight scenes, admittedly, take a while to be completed, however, when they do happen, they're incredibly created. Above all, F/Z understands the concept of consequences.
Everything is a consequence. For instance, if Saber's arm gets injured during a battle with Lancer and Lancer, it's still a hindrance to her in the next dozen episodes.
Compare this to Bleach where every energy-sucking fight is swiftly followed by another one, with the main characters returning to their strength in the short amount of time between their fights (at Dragonball Z had the decency to come up with Senzu beans) and you'll quickly understand why Fate/Zero emerges as the winner.
The most important thing I'm going to learn from this story is that, even though King Arthur is actually a man and even knows Alexander the Great, is of lesser size, the world Fate/Zero creates is plausible in all its aspects.
When you consider the importance of suspension of faith for as well as the genres of Fantasy as well as the realm of the supernatural and beyond, it proves that this series is aware of the way to go about it. Watch it right now if you want an anime like Fullmetal Alchemist Brotherhood.
6. The Seven Deadly Sins
I'm not the harshest critic. However, I do love A-1 Pictures! From SAO from SAO to Oreimo, and finally Kuroshitsuji. I have always relied on gorgeous designs for characters of A-1 Pictures.
My ideal length for anime is usually between the 12-24th episode. Therefore, I believe the pace of this series was spot on!
Not too dragged out and as an adaptation of a lengthy manga, and just having been the pilot season so far, it does not leave too many loose ends.
It's the perfect mix of comic relief, seriousness as well as ecchi, action, and comic relief. Some interesting characters, and touching relationships.
I especially liked the tale about King as well as Diane and the relationship between King and Helbram.
I'm not sure about the fact that all of them don't change their appearance as they age. Meliodas is the typical archetype of a lot of shounen's protagonists.
He's extremely cheerful and caring even to the point of becoming a problem. But I like the fact that the demon mode that he can whip out at any time he wants to make use of it as an extra Trump card.
I'd like him to acquire a real weapon someday but. It seems that the fights are won just by a hair. However, Ban is also incredibly cool.
I'd like to explore more of Merlin. She's pretty cool! I would love to see a second season! Recommending this to anyone who wants an anime like Fullmetal Alchemist Brotherhood.
7. Black Clover
I was hooked from the first episode. The beginning songs, the closure songs, and the actual songs inside the show, I was enthralled by it all!
The characters are fantastic and, despite some who say it's a lot like Naruto when the story progressed black clover developed its plot.
It's not a copy of NARUTO you could say that it is a bit like the series that is part of black clover. It was one of the first animes I've watched that I will never forget it.
I loved the character Asta the chef's kiss! I'm hoping that the author of this show writes something as great or better! I'm sure to miss this show It was worth it.
Amazing anime, don't care about what people say but the only thing I'm unhappy about is the fact that they didn't complete the episode.
Manga isn't my thing therefore not concerned about the fact that they stopped without completing the arc.
I'm now forced to wait for next year's release of a movie…considering the number of animes that release each year, this will disappear due to the incredible line-up of anime due out.
Don't make the mistake of delaying it, will not help manga sales!! It is best to complete the arc and then stop. One of the best anime like Fullmetal Alchemist Brotherhood.
8. Fairy Tail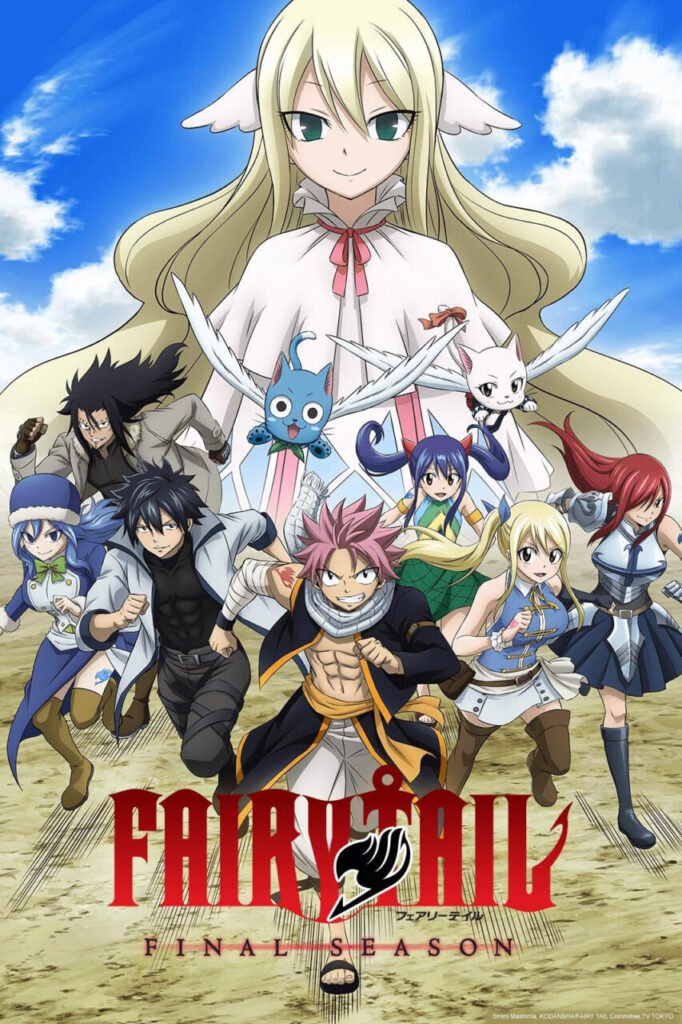 I am in love with fairy tail for many reasons, including the characters and the story, as well as the Celtic music.
Fairytail tells the story of Lucy Hearfelia, who is a Celestial magician who meets a pyromancer whose name is Natsu Dragneel who is part of the renowned Fairy Tail Guild. This story is about Lucy's journey within the guild.
Throughout the animation we are introduced to the family of people who are not related through blood, battling the difficulties of the wizarding world, and conquering those challenges by the strength of the bond they have with one another.
I love how detailed the plot is, and it's amazing to realize how engrossed I was in the story. I enjoy the villains. Without divulging any spoilers, they are awe-inspiring.
Each one is distinctive and possesses terrifying powers that have never been seen before in any other shows.
An absolute must-watch for anyone looking for anime like Fullmetal Alchemist Brotherhood.
9. Berserk
It is one of my top anime! The characters, the story, the character development, the music, everything is great.
I believe that Berserk is a must-watch anime for any anime lover! The story goes. It is an elapsed time, so the first episode might confuse the viewer a bit.
However, you must watch the next episode and know the storyline. Guts, who plays the lead character in the series is an innocent teen(at the beginning, at least) who turns out to be an amazing swordsman!
We don't have any information about his past but in the next episodes, we will discover the reason he isn't a happy character.
He is introduced to an individual named Griffith"the "White Hawk" who is the leader of the band of hawks.
And From that point on, Guts' life changes. He becomes a part of the group fighting for Griffith's cause. Many fights take place during this series.
Death, as well as the blood, are two items you will witness throughout this anime but also the amazing story written by one of the top manga creators, Kentaro Miura! Now go and check it out if you haven't yet and looking for an anime like Fullmetal Alchemist Brotherhood.
Read Also – 14 Best Manga To Read If You Liked Berserk
10. Darker Than Black
Darker than Black, AKA Kuro no Keiyakusha is a 26-episode action-sci-fi show that has special powers, possessed by a group of people known as "contractors".
It reminded me of a lot of western comic-book stories, such as Batman or X-Men. However, it is still unique and has a story that is filled with suspense and diverse characters that make it stand out.
A friend of mine recommended the show to me and informed me that I would enjoy the show when I showed it to my collection. It seems that others agree with me. But can this show meet the expectations of its fans?
Overall, I loved Darker more than Black and have very few negatives about it. I would recommend it to all people looking for anime like Fullmetal Alchemist Brotherhood, including those who don't typically watch a lot of anime or are selective.
Sure, there are unpleasant things, as well as some serious events and themes. Overall, it's a comic book science fiction story similar to X-Men and is equally engaging and entertaining.
The plot is enjoyable as are the characters fantastic even if some of them seem silly. Take a look and don't be able to make up your decision until you've reached the scene where Hei says "Where are you? ?" Batman style.
It's fantastic. There's just a hint of thing… it seems as if it's better. And I'm looking eagerly to the sequel that has SPOILERS that were not in any way baited (foreshadowed?) SPOILERS to any extent.
11. Soul Eater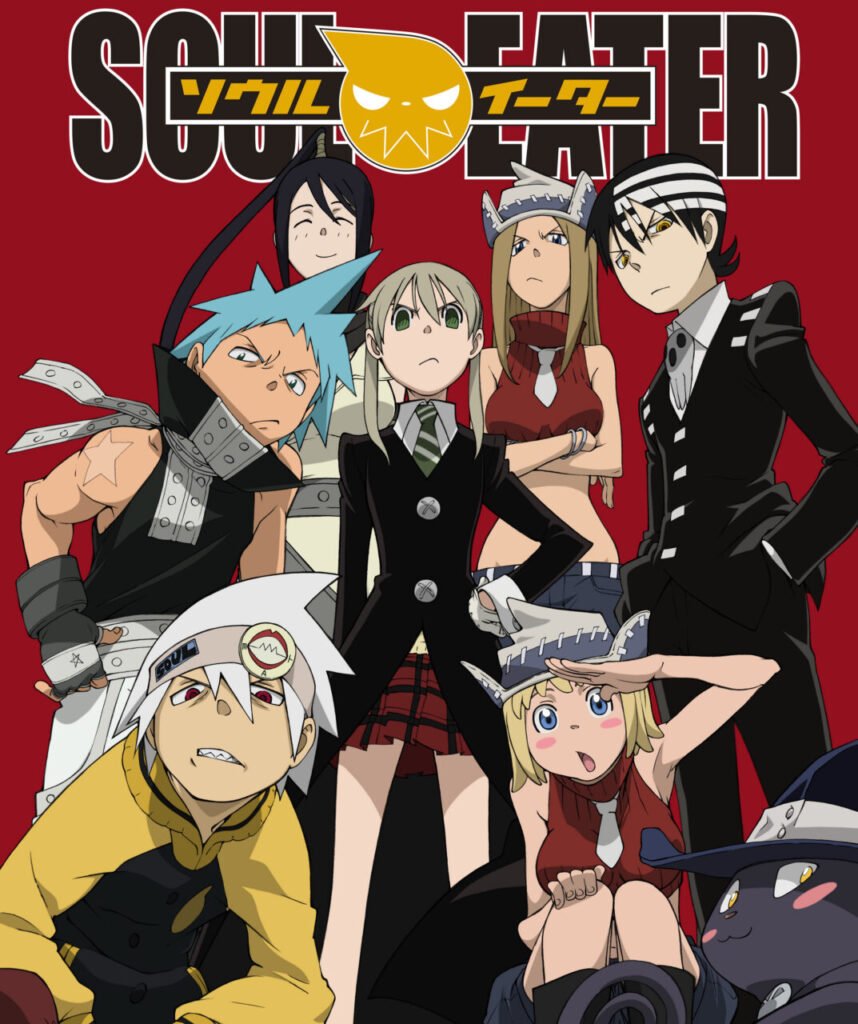 Soul Eater's story might be cut from the anime because of the ending not necessarily being a "true" ending However, this doesn't mean that the story was dull.
To begin this show is about the story of a shinigami called Lord Death who is the founder of an institute for young people that strive to protect the peace through their abilities.
The idea of meisters and weapons is truly innovative and unique. I'm not sure if I've ever seen an animated series that has characters transform into weapons and work alongside their masters to beat the shit out of demons, monsters, and witches.
You can get the picture. The first three episodes offer an interesting overview of the expectations of the main cast.
And following that the story starts and is quite enjoyable since it is revealed that they will be within the DWMA, Death Weapon Meister Academy which is a school I'd like to attend, yes!
I love the balance of seriousness and humor, and how the fanservice is executed correctly, and not across the board.
I'm not going to reveal any spoilers for viewers who haven't yet watched but the plot is filled with excitement with our main characters as well as the missions they undertake to stop kitchens from developing and never bore me. A very good anime like Fullmetal Alchemist Brotherhood.
12. Blue Exorcist
Amazing art, an amazing storyline, and completely addicting characters. The son of Satan living in the real world won't be easy, but Rin can do it with a strong attitude and a strong determination.
I am in love with Rin and have arranged for him all the time, preparing him to be the most powerful exorcist to murder his father since there's no doubt that Satan is always evil.
But it's difficult to understand. The reason and world that underlie the events aren't what they seem, and numerous twists and turns happen before the protagonist and his companions can find the right equilibrium.
The characters were not all cookie cutter, but they're every time a good start and they grow as individuals as they experience and learn different things that aren't normal.
There are cute characters, badass characters, and plenty more. There are funny moments as well as incredible fight scenes.
It is a great-sounding anime with amazing art and it progressed flawlessly. It was among my favorites of the season and in general one of the best anime like Fullmetal Alchemist Brotherhood.
13. D.Grey-Man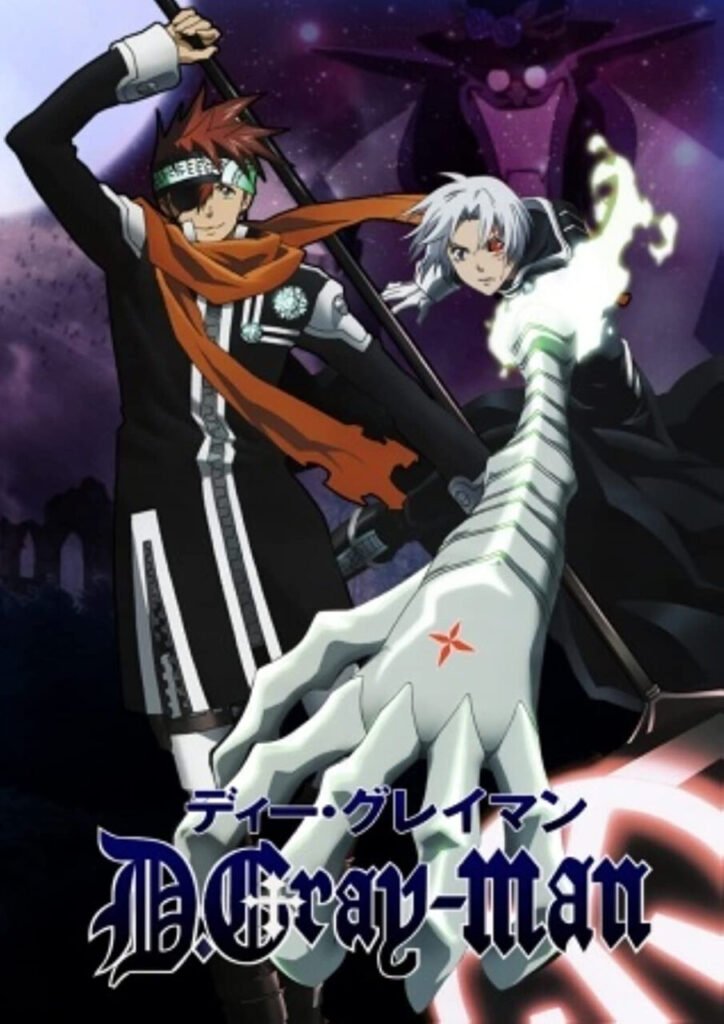 The anime's story was very interesting, fascinating, and at times amazing. However, there was one thing I disliked about the entire show and that's "Allen the Savior."
I mean…in every bad situation, Allen suddenly showed up and saved the day for everyone.
However, I enjoyed the plot of Allen and also enjoyed him as the main character. I mean…his determination to fight is an absolute delight, extremely adorable, and perfect.
I'm kind of admiring his character. But, there are characters that I did not like, such as Lenalee (I did not like her during the last 2 seasons of DGM).
Also, I enjoyed The Noah Clan, as an adversary. They "held the entire storyline" of the show, we could say.
One thing that's making me unhappy is the fact that the anime isn't complete and its conclusion isn't clear. Still one of the best in the list of anime like Fullmetal Alchemist Brotherhood.
14. Xam'd: Lost Memories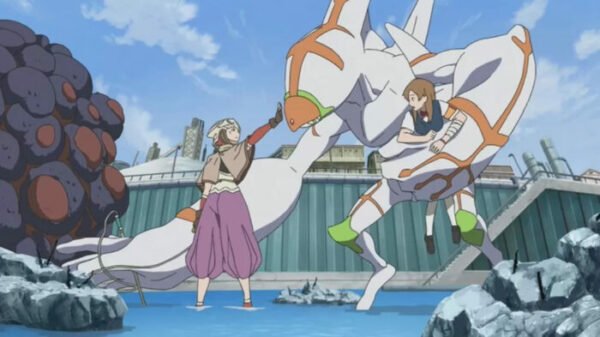 Xam'd is among the only handful of anime that plunges the viewer into a fantasy world and then propels them along the story at a quick but well-paced speed.
It's an anime that has very little fan-made nonsense The only element that is common to all anime is the Japanese names/fantasy terminology as well as the characters featured in the intro/outro. It's a lot like much other excellent anime.
It's not as amazing (not until the final scene at all) and it has its problems, especially voice acting and animation that was not as good being among them however, it's damn great.
If you're a fan of anime like Fullmetal Alchemist Brotherhood, Eureka Seven, or even watching the Valkyria Chronicles game, I would recommend giving the series a try.
The fact that it's a competent anime is not something to be acknowledged as a whole but in a world of anime that lacks a plot or a solid conclusion.
It is among the few we can count on. Its unique world-building is what makes it so interesting. Try the initial episodes to see if you enjoy them.
Don't look at it solely based on the animation of the first episode, the few episodes of the episodes, or the subpar voice acting.
Take a look for the brain-smiling (though not as psychedelic as Evangelion) and distinctive plot.
It seems to me like an anime that lots of people will appreciate, despite the difficult subject matter. It is one of the best in the list of anime like Fullmetal Alchemist Brotherhood.
15. Tegami Bachi: Letter Bee
I added this series to my collection some time back and was enticed by the stunning color scheme of the poster. Violets and blues are my favorites.
I finally watched the show, and I was not expecting to see much. I was delighted by the delightful animation.
The backgrounds are stunningly done with cool colors and a close focus on particulars. The whole universe is steampunk therefore there's decoration on lots of items. I found the colors to be stunningly pleasing.
I rarely pay attention to the soundtracks of anime, however, this track's sound was fantastic.
The characters were well-rounded. Me, I do not usually like characters as young. Lag 12 in this instance, however, the lag wasn't as prominent as I usually see in the young anime characters.
He behaved like a twelve-year-old who was forced to grow up quickly due to the environment. He was a crying baby, which was a little too much for me but the fact is, he's twelve.
I normally don't enjoy many "side adventures" in anime, but this time I was enthralled by them, regardless of whether they related to some minor character or found in the course of the way to a job They were all intriguing.
My only complaint is the absence of details about Lag's ancestry. I had to research online to find out his complete origin story. While the lack of it doesn't matter, it could be included in the animation.
I liked the way they concluded the story. I dislike when the story is ended with the "Want more seasons to see the conclusion?" or "Now read my manga!" cliffhanger with very little or no resolution. They did a great job with the conclusion.
Overall I enjoyed this show and would I highly recommend it to anyone looking for anime like Fullmetal Alchemist Brotherhood.
16. The Heroic Legend Of Arslan
Arslan Senki has been the most enjoyable war-related anime I've watched to the present. The show is consistent over 24 episodes and many more episodes to come.
If you like to watch anime like Fullmetal Alchemist Brotherhood, then this is the one you don't wanna miss.
The overall plot is a 10/10 but there are some small issues in the middle. However, the animation is very well-done. Some brilliant strategy strokes are evident in certain episodes, but in others, it's traditional anime wannabe "Trying to be clever."

However, overall Arslan Senki has an underlying plot. A deafening story with a little romance added.

It's not as if you were playing with soldiers as the time I was a child, "There's an army, there's a new, bigger army." Certain anime fall into this trap such as Tears or Tiara or Utawaranamo which are both great anime.

Arslan Senki is also more watchable than other shows. It's not like Attack on Titan or SAO which focuses more on the individuals who are facing a bigger adversary, but it does have certain elements borrowed from.

The only issues in the plots with the number of troops fighting in the background or when the people get angry with each other.

There's also actual history in the story of a few characters. Although the majority of the story is fictional, there is real truth to the story which is always a nice heat to your rice. An awesome anime like Fullmetal Alchemist Brotherhood.
17. Claymore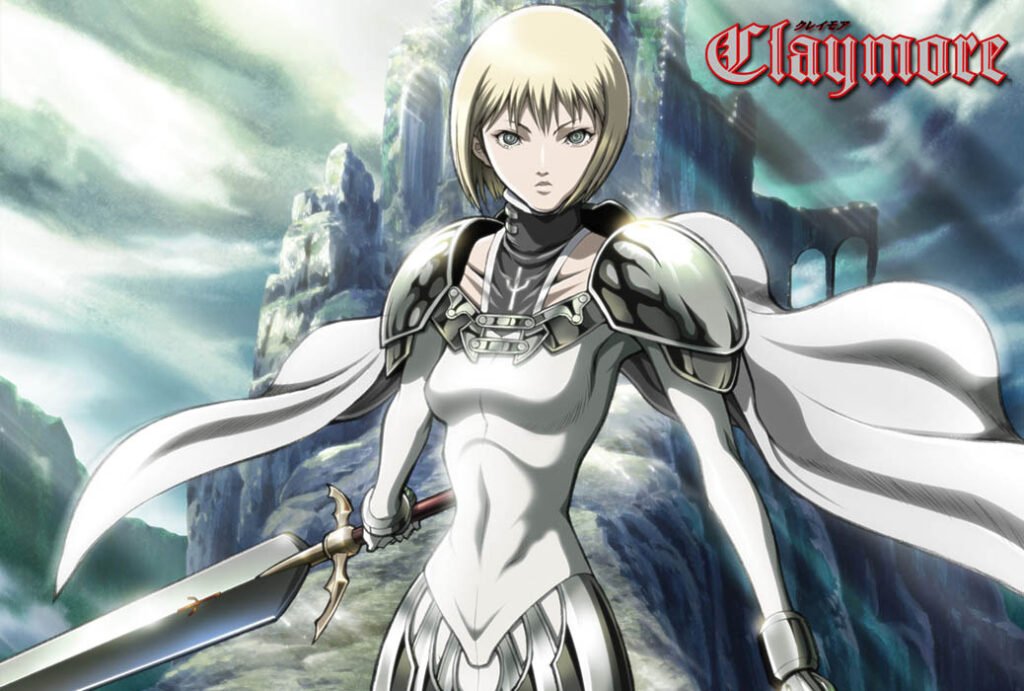 The only drawback to this collection is that it doesn't leave you wanting more. Claymore offers what is like stories all in one.
We follow our main character, and we learn how she got there. Any show that will make you wish that you were an actor in it is a great one.
Claymore is pure fun and unlike Berserk, it has themes that are more heartfelt and offer more beauty than many fighter-themed animations.
I've been to this before and have an excellent idea to be on top of things. Claymore doesn't fail even after the major unfoldings that are recorded. Beautiful animation is full of soul!
I watched the series and it was flawless. But I learned that the show isn't fully completed and they've changed the ending to complete the series in just 27 episodes. Two of the last shows are not real.
So I decided to go through the manga, and it was better than I expected. The 25-episode anime had just 50 manga episodes (can you believe that? just 50 episodes!) and the story itself was completed in the last few days 200.
Perfect!! And I recommend it to anyone looking for anime like Fullmetal Alchemist Brotherhood.
18. Jojo's Bizarre Adventures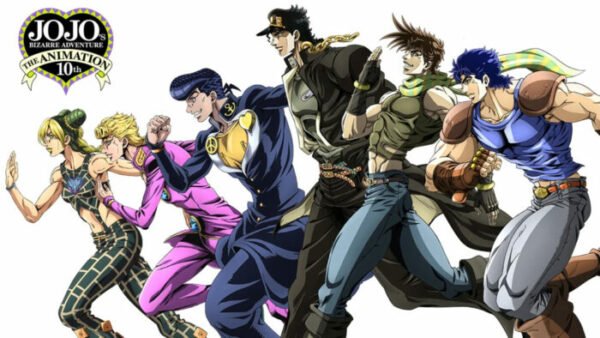 The anime is an ideal choice for those who read the manga to understand the connection between the characters.
However, this has nothing to do with the great the show is. It's the revenge tale that's the best one when compared to the healing my daughter/mother story.
Pros: Great but old-fashioned animation, interesting and humorous characters, and a mediocre plot bolstered by fantastic fight scenes.
Cons: There is nothing exceptional or original about the sound apart from the closing music.
The return of Jotaro's grandfather(Joseph) who's been stripped of all blood through the help of a transfusion of a vampire-like creature is funny, as is also the treatment for any disease his mother suffers from and she is Joseph's child in addition.
A time-killer anime like Fullmetal Alchemist Brotherhood.
Final Words
That was all for our list of best anime like Fullmetal Alchemist Brotherhood. Now, if you liked the article then do share it anywhere you like and you can also subscribe to our newsletter to get the latest updates on our website and articles.
FAQ
Is Fullmetal Alchemist and FMAB the same?
No, Fullmetal Alchemist and FMAB are not the same. Although they have some common characters and plots, they are different.
Why was Fullmetal Alchemist removed from Netflix?
Well, nobody other than Netflix can answer this question but the basic speculation is that Netflix lose the rights to stream the anime and didn't get it back.