Soccer/football is one of the most famous sports in the world, as well as in Japan. The reflection of it can be seen in many Japanese anime and TV shows based on soccer.
Today on MyAnimeGuru, we are going to post the list of the top 17+ Best Soccer Anime Of All Time (Ranked). The list will be ranked based on the anime ratings and reviews given by the audience.
The popularity of soccer is only increasing as the years pass, and we can see its influence on some major manga and anime too. So, we decided to list down the top animes that are influenced by football.
So, without wasting any more time, let's get started with our list of the best soccer anime of all time.
List Of Best Soccer/Football Anime Of All Time
Aoashi
Detective Canon Movie 16: The Eleventh Striker
Hungry Heart: Wild Striker
Giant Killing
Days
Inazuma Eleven
Captain Tsubasa
Whistle
Victory Kickoff
The Knight in the Area
Clean Freak! Aoyama-Kun
Blue Legend Shoot!
Offside
Soccer Fever
Fantasista
Ganbare! Kickers
Farewell, My Dear Cramer
Blue Lock
This is our list of the best soccer anime of all time. Let's understand why we chose these titles to be on our list of best soccer and football anime.
1. Aoashi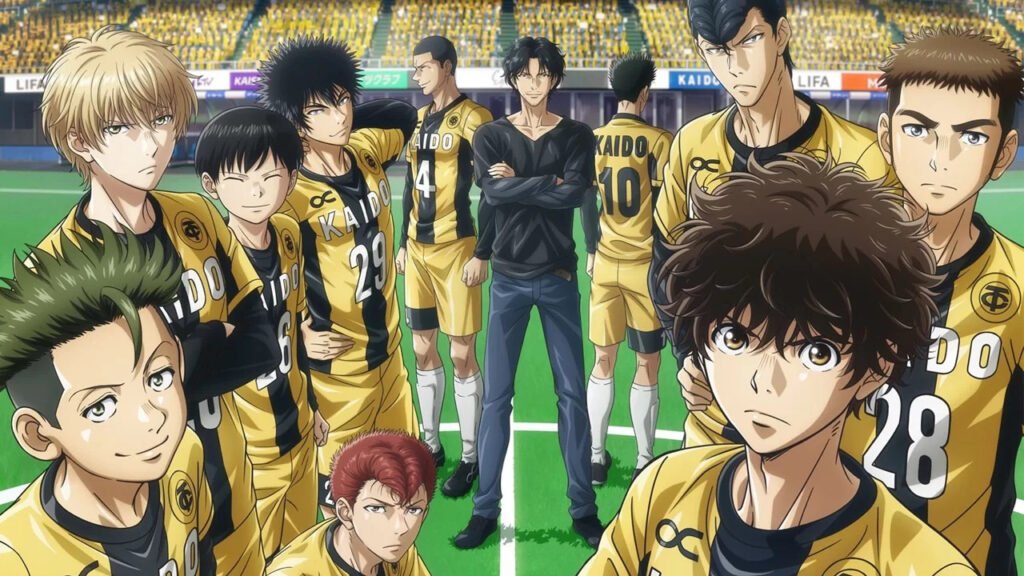 It's a basic story about one man who is determined to become the top player in Japan. Ashita was a shrewd kid who believed football was just about scoring goals.
He always attempted (sometimes successful) to win the game on his own. After meeting with a famous footballer, he was offered an opportunity to try his hand with an upcoming team, the Tokyo City Esperion FC team.
In the process, he honed and developed his skills and football skills. I would say it's one of the best if not the best soccer anime of all time.
This isn't like Kuroko's Basketball where there are numerous unrealistic abilities, even though it was made in the same production studio. The characters are enjoyable and feel very alive. The pace (in my view) is perfect and overall, quite real.
The animation is decent, but it's not Demon Slayer level good. The openings are nice and the endings are also good.
Ao Ashi is underrated and isn't often discussed. No matter if you're a fan or not, you'll have to acknowledge that it's an anime that's on par or even superior to Haikyu or Kuroko's Basketball.
2. Detective Canon Movie 16: The Eleventh Striker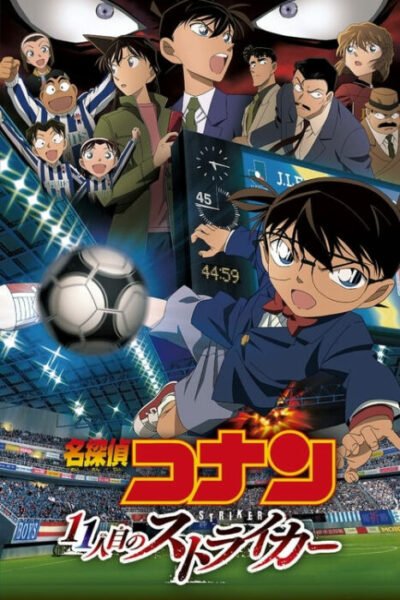 The Eleventh Striker is home to incredible trick shots. This is more apparent than in the epic finale/showdown that takes place of Conan and the villain in the final scene of the film, in the stadium that is collapsing.
Alongside the many clever shots of the 10 strikers of the film as well as those of the Detective Boys, this film is unique with the action sequences.
The mystery was a bit surface level, as well as the code, was simpler than a typical DC mystery.
The biggest problem with this film was the convenient plot elements where characters show up randomly and then spell out the entire story to Conan and the others.
The film will be loved by people who love the DC franchise, however, I'm not sure it's an excellent stand-alone feature for the casual fan of anime.
This is specifically for Detective Conan fans: This film didn't add much on any characters making Conan feel dull (besides his INSANE skating at the end of the film and his incredible footwork during soccer scenes).
The only noteworthy moments of the characters were Haibara lowkey playing Higo of Osaka Bigs. Osaka Bigs and the "white panties" joke during the scene of post-credits. Check this amazing anime in the list of best soccer anime.
3. Hungry Heart: Wild Striker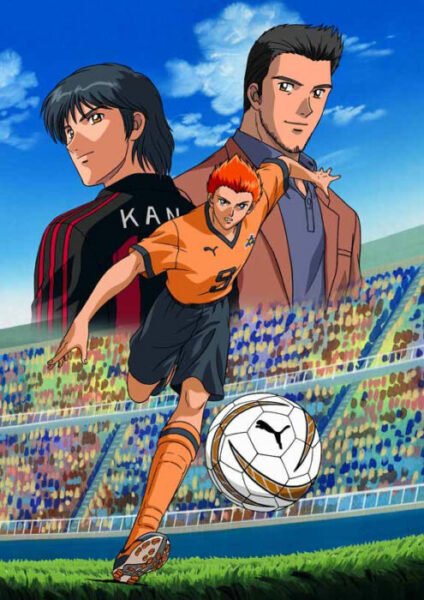 This soccer-themed anime centers around Kyosuke Kano. He is a child with an impulsive and rebellious character. He is the younger sibling of famed Milan sportsman Seisuke Kano.
He reveals to him his love for football. In his time in the story, Kasuga discovers that he was adopted after the death of his parents' biological father in a car crash when he was only one year old. Also, the father of his birth mother, Keisuke Narumi had a bright future as a forward.
His teammates are Brazilian midfielder Rodrigo and goalkeeper from England, Koji Jefferson Sakai with whom he makes an exciting, but an unreliable trio of young players who initially aim to take on the starting spot and later be the champion of the region by beating Kokuryo who is the best team in the region.
A good one on our list of best soccer anime.
4. Giant Killing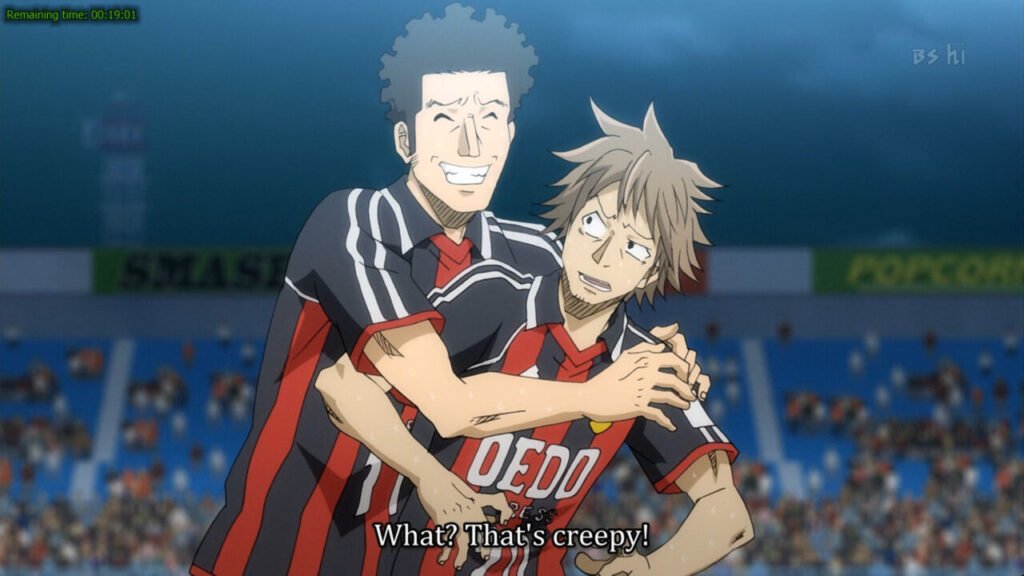 A largely unappreciated show that is different from other shows such as Days or Giant in the area, this one concentrates on the coaching aspects of a newly appointed coach for a struggling Japanese Football League team.
The story begins the show with East Tokyo's GM traveling to Europe to watch the game of soccer, and there he observes how passionate the coach was, and how he turned this tiny European club's football team into an imposing force.
After the game, while walking around the town, there is a parade to celebrate the team's win and who is the person who is sitting on the shoulders of people drinking a beer bottle? The head coach, Takeshi Takumi.
I'd like to watch more episodes as this season came to an abrupt end. there may have been issues with manga volumes, however in 2010, when the decision was announced there were 12 volumes, which was reasonable.
However in 2021, according to Wikipedia, there are 57 volumes with the last volume being released on the 23rd December of 2020. I think we now have enough material to make the next season, 3 or maybe 4 if it's well-known enough.
Still one of the best soccer anime of all time.
5. Days
The animation is quite enjoyable. I was a bit wary to watch it due to the negative reviews, but it's not that bad. Before you judge, make sure to go through it to see what I'm talking about.
OST is captivating, especially in the opening sequence. Voice actors are pretty amazing for this group too The list includes Mamoru Miyano (Ooshiba) and Shimono Hiro (Haibara) and others.
Kimishita's Senpai is amazing. Tsukushi's basic for a main protagonist and Kazama is boring (lol) And I hoped that other characters or soccer techniques were more complex.
However, I thoroughly loved the show. If you're looking to get away from the glitz and glamour of much popular anime, take a look at this one from our list of best soccer anime.
6. Inazuma Eleven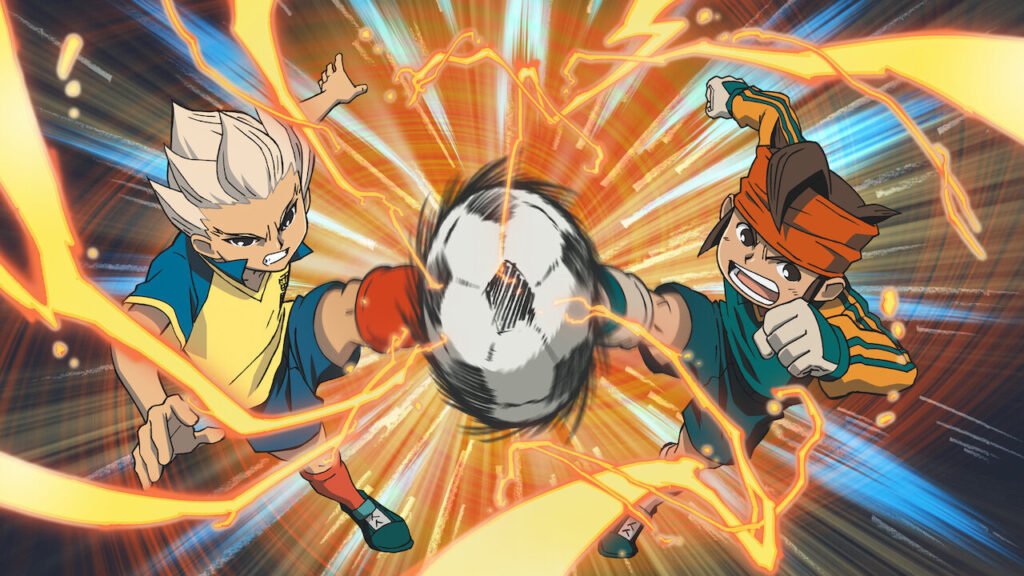 The Raimon team just a few years ago was regarded as one of the best football teams. But now the team is at risk of dismantling due to the lack of players.
It is the responsibility of Mark Evans, the team captain, to return Raimon to its glory, by winning the famous Football Frontier championship.
The aliens invading the Earth However, they allow earthlings to prove themselves to win. If they lose by football, the aliens will depart from the Earth.
Mark will stand up for the destiny of the planet along with the other players from across Japan.
Football Frontier International has been organized and Japan will be putting together its finest players to win this tournament all over the world. This is one of the best soccer anime of all time.
7. Captain Tsubasa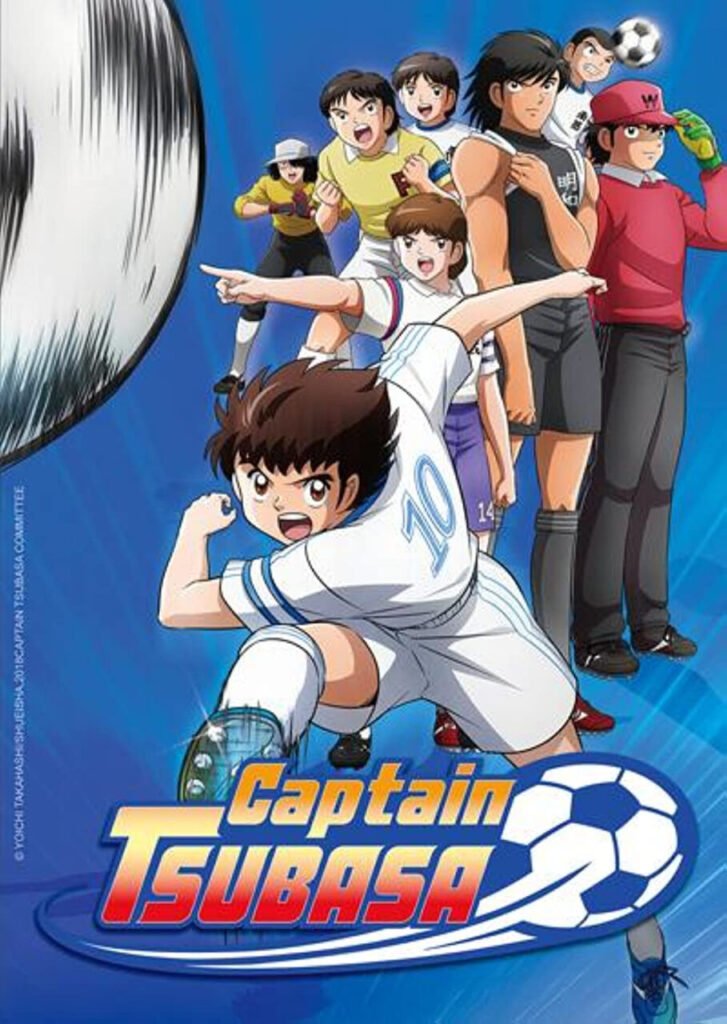 Captain Tsubasa made soccer a soccer-themed anime, the same thing that Slam Dunk was for basketball and The Prince of Tennis for tennis. It's a quintessential classic.
The Yoichi Takahashi manga series began in the year 1981. The manga was later adapted into television anime in 1983-86. Since that time, the original series has been followed by a variety of anime films, OVAs, and sequel remake anime series.
The many timelines are a challenge as sequels often tell stories that were told in Tsubasa's early years. However, the plot is the same but this is a popular and one of the best soccer anime stories ever.
A soccer-loving Tsubasa is a leader of teams to qualifiers and tournament wins. He ultimately leaves Japan to play in international competitions. He also achieves his dream of participating in the World Cup.
8. Whistle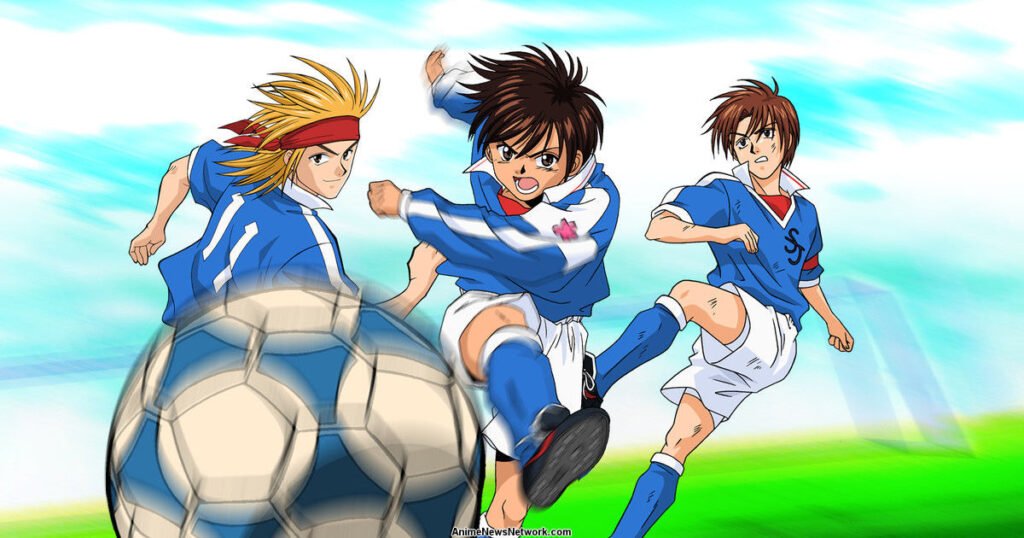 Let's play real football! Shou Kazamatsuri is a middle-schooler who is passionate about soccer, but not the best in the game.
Shou was admitted for a while to the highly regarded Musashi no Mori football academy however, he was disappointed by being an in-line warmer.
Determined to prove himself, Shou transfers to a school that is a little more glitter and more sparkle. To be a successful player, you need more than just the desire.
Begin by joining Shou as he pursues his dream of becoming an elite soccer player with a group made up of players who want to be the most talented junior high team ever put together!
Check this one out from our list of best soccer anime.
9. Victory Kickoff

Sho Ota is a primary schoolboy who is a soccer enthusiast and is a part of Momoyama Predator. The team is disbanded once all soccer players have left the club due to various reasons.
Yet, Sho does not lose his heart, and after meeting Erika who is a girl his age who shares the same enthusiasm for soccer as he does Sho decides to search for new players to create an even more formidable team to take part in the national championship.
Worth watching from our list of best soccer anime.
10. The Knight In The Area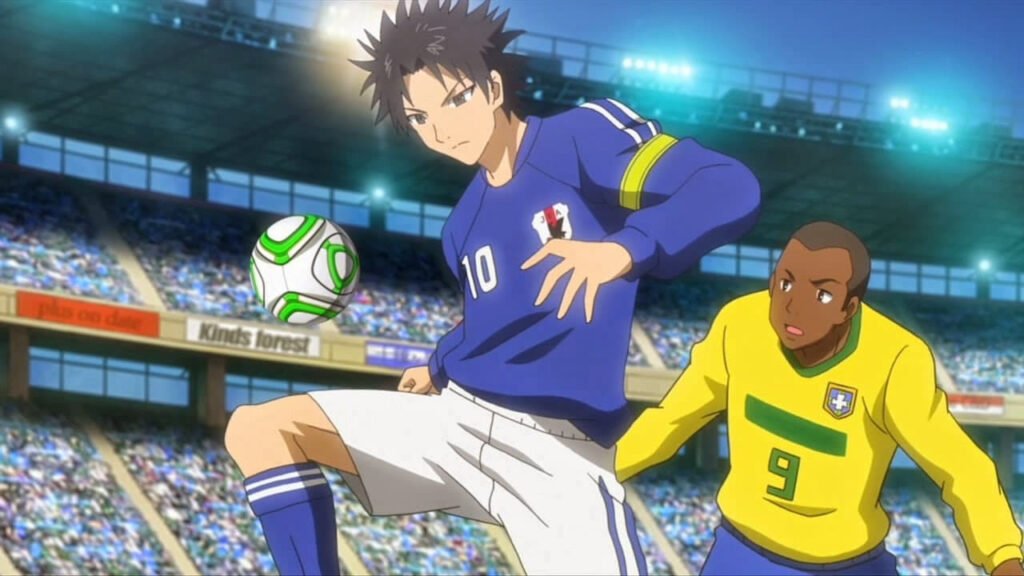 I enjoy watching sports-related anime, particularly those that are realistic. Soccer is among my favorite sports.
I've always wanted to see this show but never had the chance until recently. The entire experience was fantastic.
I am not a fan of the way it plays out with Suguru in the first couple of episodes, but that's the point that alters every single thing in the show.
Overall, I loved the show and each time I come across Suguru once more, I'm squealing like a madman. I love Suguru and this is one of the best soccer anime.
I don't like the way it abruptly stopped the show in episode 37. I'd like it to continue at least three more times to see the team progress to nationals.
I generally enjoy the show, however, if I'm interested in knowing the story behind it, I need to read the manga which I strongly recommend.
11. Clean Freak! Aoyama-Kun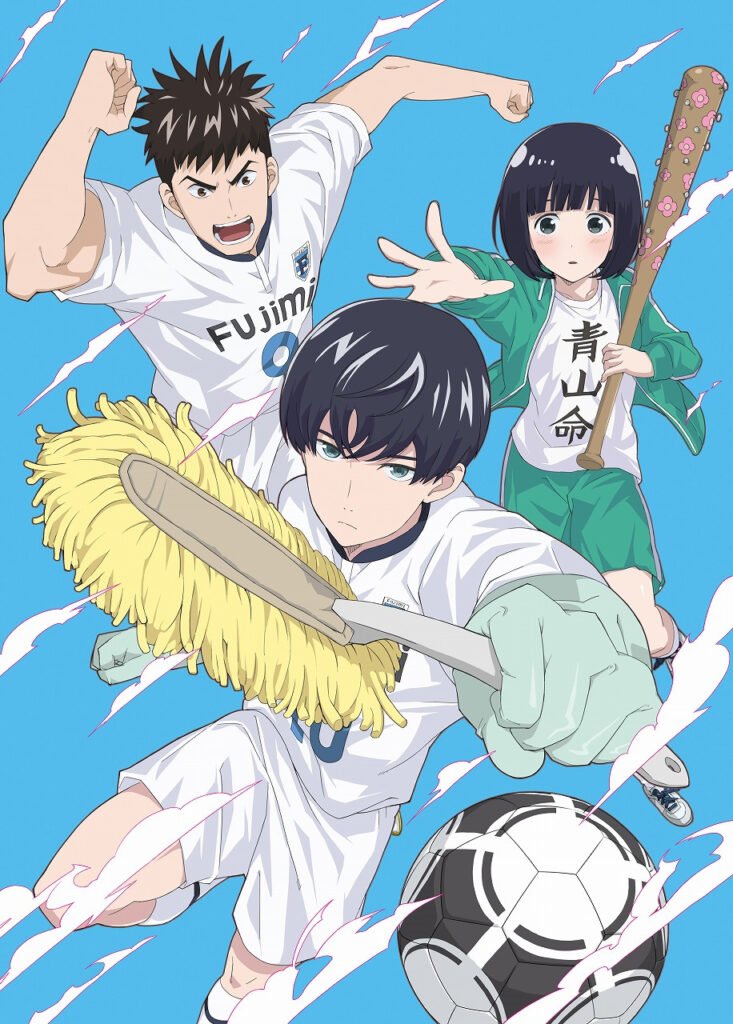 The difficulties of being a playful and germaphobic soccer player. Even the soccer gods love cleanliness BoyI'm talking about Aoyama-Kun.
From the title alone, you'll be able to tell that this isn't an ordinary sports show. Every episode focuses on Aoyama as flamboyantly flawless as well as cool.
Or, he delves into the thoughts of any of the other characters. A portion of his team members provide the viewer with comedy slapstick and the rest are more full of anger and passion.
It's only Aoyama keeps their team's ranks together, but the sport itself, whether winning or losing, isn't the main focus of the series.
It's a show that is centered around its characters, and its cast as well as keeping tabs on the jolly merriment that happens at and within the soccer team.
You just sit back and watch the fun the players are having, it's all fun and only becomes serious when it has to be.
This was the right amount of craziness and awesome worth the 400 minutes. If you're not a fan of sports I'd recommend giving this a try, as this isn't the main primary focus!
Would be perfect If Akira had not smashed his abs every time he was given three seconds of screen time. But still one of the best soccer anime.
12. Blue Legend Shoot
As juniors in high school, Toshihiko Tanaka Kenji Shiraishi, and Kazuhiro Hiramatsu all played soccer together and were referred to as The Golden Trio.
In their freshman year, the trio decided to join Kakegawa High School together to be part of the same team as Kubo who became famous after leading their newly-formed team to the top eight in the previous year's championship.
Are they able to improve their group work and individual skills to get even closer to winning the finals?
Together, they fight through the worst and best moments of their lives trying to achieve their goals. I recommend trying this one from our list of best soccer anime.
13. Offside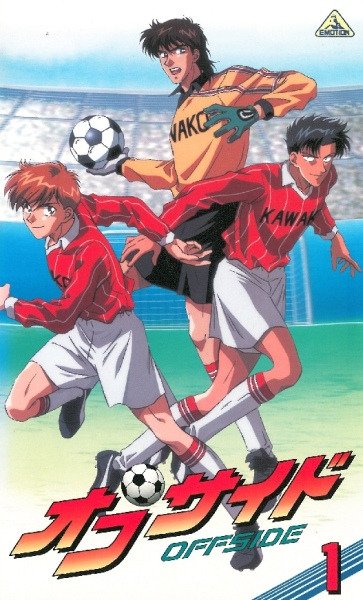 Goro Kumagaya is a well-established tall goalkeeper from a middle school who wanted to attend Yokonan high school, which is thought of as one of the best in terms of the football club it plays but failed.
It was then placed in a school that is not ranked as highly as Yokonan due to an accident. But, he did meet Shingo, Hideki, and Kazuhito Oda who are all talented footballers.
Together with the Kawasaki High School football club and the Kawasaki High School football club, they take on Yokonan and all other schools that they will have to compete against in the hopes of becoming national and regional champions.
Every setback they have to face could be an opportunity for progress. One example was the realization of Goro's inherent talent as a skilled striker.
A must-watch anime from our list of best soccer anime.
14. Soccer Fever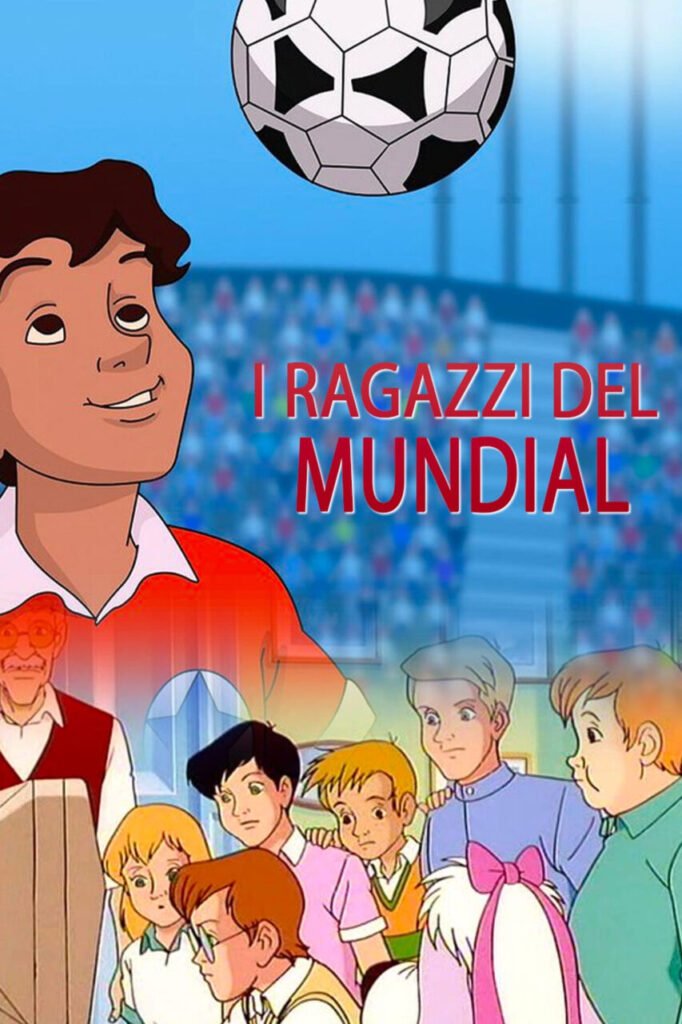 We are amid the soccer world championship of 1994 which will be held in the United States. On the sidewalks in New York, numerous people are part of the parade to welcome the new players.
However, reporter Jim Ackerman knows that unfortunately, the sport has not yet captivated the hearts of Americans and that following this World Cup people's interest is likely to decrease.
But, he is reminded of Brian Thompson, an old English friend of his, who was a journalist from the past, and the only one to have attended every world championship from the beginning of 1930, and decides to speak to Brian Thompson.
But his granddaughter Alice and her family clean the archives of his grandfather and purchase him a laptop and a laptop, so Brian Thompson can refresh his memories and begin writing an extensive series of stories that trace the background of the incident.
This one scored 14th place on our list of best soccer anime.
15. Fantasista
Fantasista is a manga about soccer created by Michiteru Kusaba. The manga began serializing on Weekly Shonen Sunday in 1999 before it was canceled in 2004.
The manga also received another manga, which was also very popular. The story is centered around Teppei Sakamoto, a young man who lives in the countryside.
Teppei has a great love of soccer and strives to improve his skills in the field. His sister is determined to teach him everything he needs to know to be a successful soccer player.
After the session is over she suggests that the player join an elite soccer team at high school to make the next step toward his goal.
If you are looking for the best soccer anime then you need to check this one out.
16. Ganbare! Kickers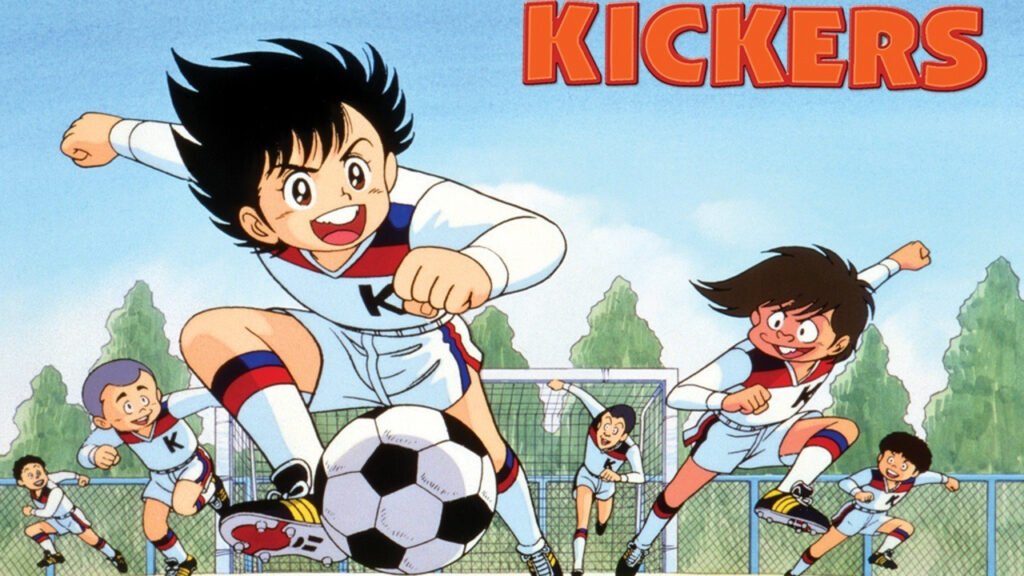 The 1986-1987 anime series was based on a manga series from 1985 to 1989 and is the second-oldest series in this listing.
It reveals its Showa Era anime roots. (By comparison, Captain Tsubasa was constantly updating and expanding.)
As with the previous Tsubasa series, this one follows the life of an elementary soccer enthusiast. Kakeru Daichi is part of an underdog, struggling team.
The team is transformed and wins matches. There's also a romantic comedic moment with Kakeru's sister Ayumi. But still, it is one of the best soccer anime.
17. Farewell, My Dear Cramer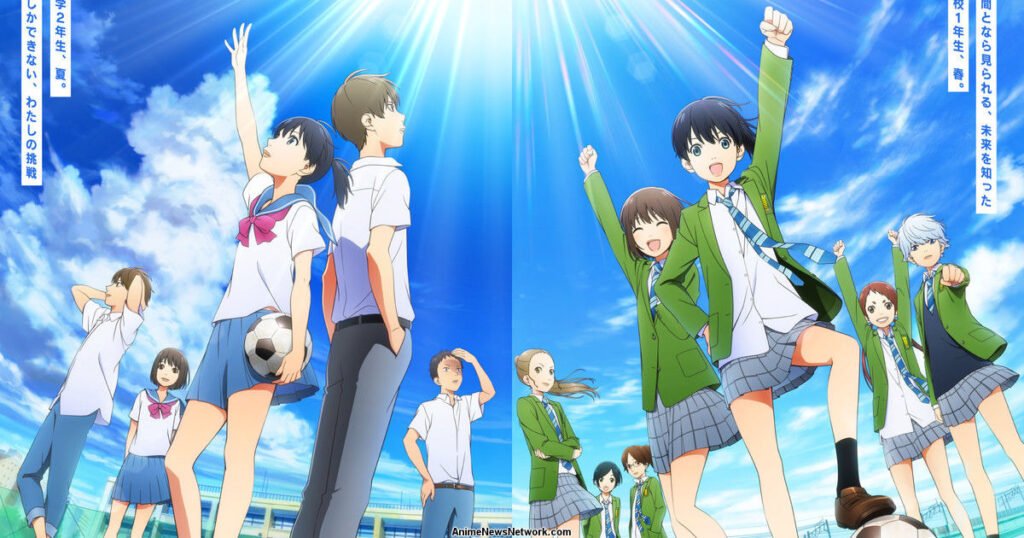 There were no achievements in soccer to mention during the entirety of Sumire's junior high school days The young winger receives an unexpected invitation.
Suo's biggest opponent, Midori Soshizaki, invites Suo to join the same team at high school. She also makes the promise that she'll never let Suo "play on her own."
This is a genuine request, but the issue to consider is whether Suo will agree to take it up on the offer. The curtain is drawn to a tale that gathers an impressive cast of soccer players!
It is one of the best soccer anime.
18. Blue Lock
It's last on the list because it's more than just a soccer anime. It's more of a shonen battle manga but due to the presence of soccer, this anime is still on our list.
After recognizing that the Japanese National Team is in desperate need of a change the Football Association decides to change things up.
To achieve this they decide to hire Jinpachi Ego as a coach. The new coach believes that the national team requires strikers who can score a lot of goals.
This leads him to establish an arena where 3000 strikers must fight to the death among themselves.
Yoichi Isagi is just one of the many players who has joined the Blue Lock in hopes of getting over the disappointments of his previous life to be over.
The story follows his adventures in his quest to become the greatest player in football. Blue Lock is poised to be one of the top sports manga of all time.
It is a must-read for anyone who loves manga, soccer, or both. Though it's more of a shonen still it can be said as one of the best soccer anime of all time.
Final Words
We have come to the end of this article. I hope you got what you were looking for on our list of Best Soccer Anime.
If this article helped you then do consider sharing this or subscribing to our newsletter for daily updates on our website.
Check out our Pinterest for more amazing updates.
FAQ
Is there any good soccer anime on NetFlix?
Yes, Inazuma Eleven is a good soccer anime on NetFlix.
Is giant killing worth watching?
Overall Giant Killing is still a great show and is currently the most accurate one around about football. I'd recommend watching Giant Killing with an open mindset.