Haikyuu is one of the best sports manga you will ever read. There is nothing special about this manga but the tension it builds in its reader is quite commendable.
People often get stressed over what's going to happen next and that is what makes this manga so special that people can't help searching for more manga like Haikyuu.
Well, let's come to the main topic of our article. Today on MyAnimeGuru, you are going to get a list of the Top 14 best manga like Haikyuu. So, let's get started.
List Of Best Manga Like Haikyuu
Slam Dunk
Blue Lock
Hajime No Ippo
SK8 The Infinity
Eyeshield 21
Kuroko's Basketball
Cross Game
Moon land
Ashita No Joe
Baby Steps
Ace Of The Diamond
Capeta
Days
Harigane Service
This is our list of manga like Haikyuu. Now, we will discuss why we have chosen these titles to be on our list of Top 14 Best Manga Like Haikyuu.
1. Slam Dunk
The last time I saw the Slam Dunk series was back in the year 2019 and thoroughly satisfied with it. There were many others over the years, who were talking about the show spoiled the remainder for me to go through it all.
The good news is that I was able to go through it all in one go, this time, rather than "Vagabond" which was one I'd never previously read by Inoue-sensei.
If you're not a fan of basketball I still wished to see the protagonist Hanamichi beat the odds in every basketball match he plays and attracts the woman of his dream.
Character development was great as Rukawa was an intriguing character as a cold and odd but charming guy who you'd like to discover to learn more about.
Although it appears to be straightforward Rukawa has made a huge leap from being a criminal to an accomplished basketball player.
It's one of the best mangas on sports available for sports fans, or even fans of other sports, like me, to binge read. It's long and old-fashioned but it truly captures how basketball functions all over the world!
Number one on our list of manga like Haikyuu.
2. Blue Lock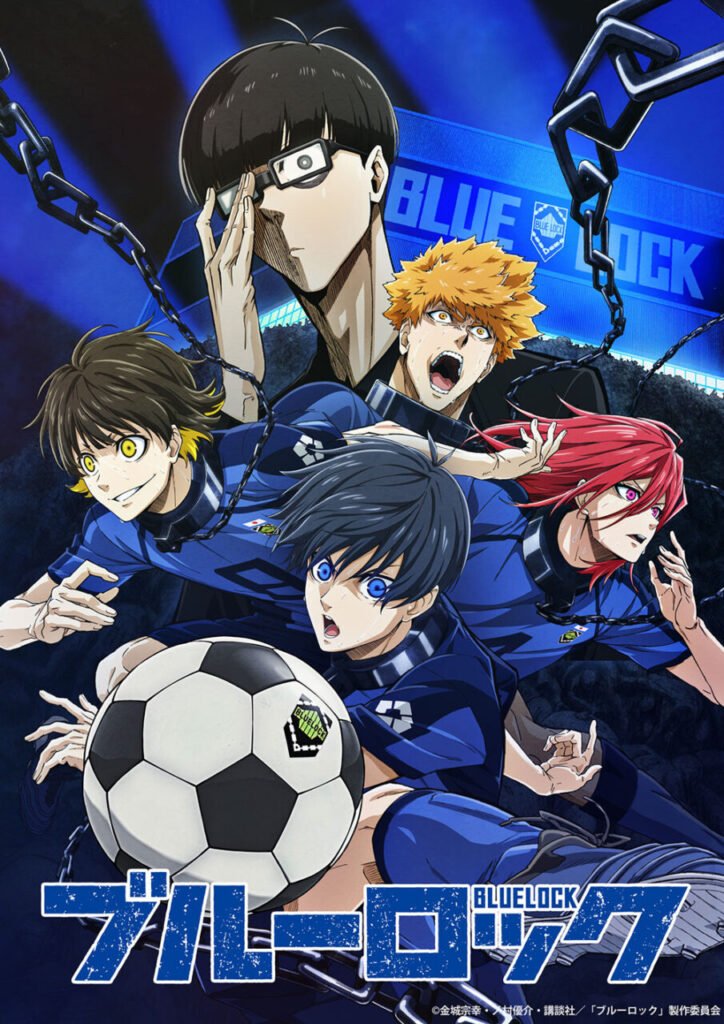 The idea is fantastic in that it's like ego pitting 300 soccer players at each against each other with the sole aim of determining the best player.
The most interesting thing about the story is that every single high school student is in the same spot. This is the competitive element of the manga.
If they fail to complete a task assigned about soccer, they'll never be in a position to try their hand at a professional level or even a national one.
The soccer season is over after they've finished. Every single student is taking a gamble on their futures by entering Blue Lock.
The style of art is precise and well-crafted does the phenomenal story justice. The characters are distinctive and possess something that stands out from the rest Some more than others.
However, that's to be expected given that they're Japan's most skilled high school strikers. Second on our list of manga like Haikyuu.
3. Hajime No Ippo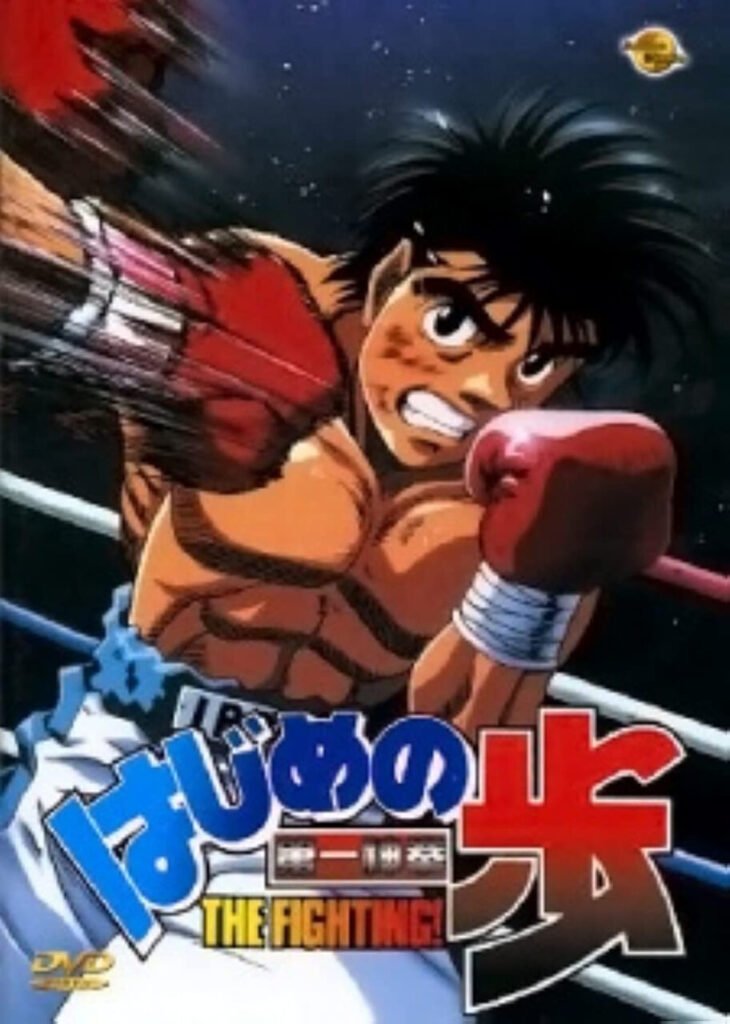 I loved this manga and anime. The battle scenes are amazing and the story is amusing, with a variety of enjoyable characters.
Very good manga. The storytelling is executed well. While it's over 1100 chapters it's not that much because there are only 10-page chapters.
This can get very frustrating since it's not coming out regularly. This is all I'd like to see from this manga: regular releases and not making a habit of releasing releases in a kimono.
Third on our list of manga like Haikyuu.
4. SK8 The Infinity
The high school kids Reki, as well as Langa, are both enthralled by one thing: a risky and shady, no-holds-barred downhill skateboarding competition called "S."
When Reki brings Langa who is an exchange student, to the mountain in which "S" is held, Langa gets sucked into.
These skaters with vibrant personalities will guide you through an exciting tale of skateboard battles, and endless possibilities!
Fourth on our list of manga like Haikyuu.
5. Eyeshield 21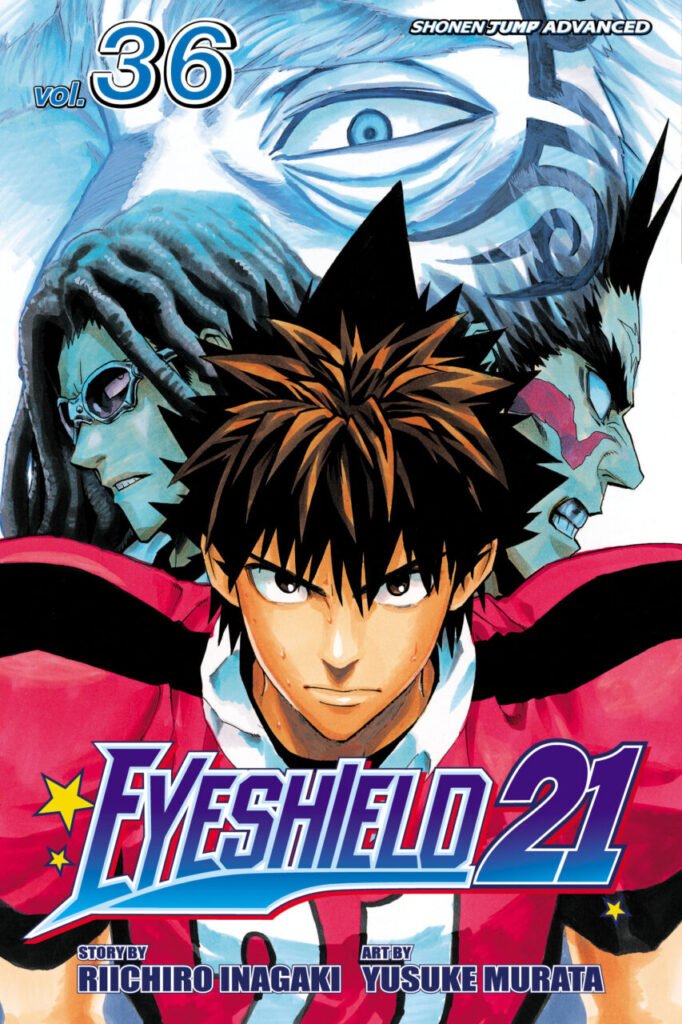 Since Sena was a child the world has treated him like a run-of-the-mill boy. The childhood friend of his, Mamori, even has to defend Sena from bullies all the time, even though she's an adult girl.
To avoid his bullies, Sena has developed incredibly speedy legs. In actuality, Sena is so fast that he's noticed Himura who is the head coach of a failing football team.
He quickly lures him to join. However, to stop other teams from seeking him out as well as to prevent Mamori from revealing that he's playing this dangerous sport.
Sena wears an eyeshield and goes by the moniker "Eyeshield 21". For people like Sena to make it into the competitive football world is a test like no other, and also a one-time opportunity to be a person that others admire!
5th on our list of manga like Haikyuu.
6. Kuroko's Basketball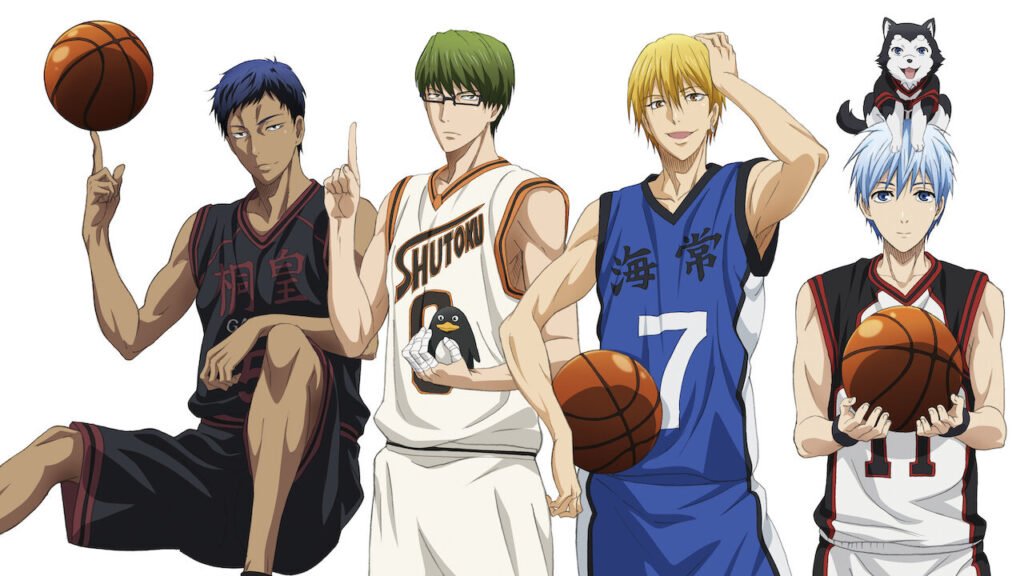 I'm not interested in the manga that is based on sports, but Kuroko no Basket is an exception. Kuroko no Basket is about the five Generations of Miracles who are thought of as basketball superstars.
They were an ensemble for Teiko in middle school and beat every team. But, there are rumors that there's a sixth member, dubbed"the "Sixth Phantom". The name of the person is Tetsuya Kuroko.
So far, I am enjoying the story's flow. It conveys the nature that basketball is a game for team play. Although the skill seems to be too exaggerated, the whole story is amazing!
The unexpected will be coming soon since Seirin High is just two steps away from its ultimate goal. 6th on our list of manga like Haikyuu.
7. Cross Game
I'll tell you a secret If you're not passionate about baseball, you'll be sure to enjoy this manga. It's that simple.
The story is so captivating and addicting that you'll never be able to stop reading. It's not fantastic, but not awful. It's not great, but the story is what makes it worth reading.
The characters and the development of their characters are a joy to go through throughout the 17 volumes. It's an excellent read. I would highly recommend it. The book is also suitable for children.
Cross Game is a triumph. It's a basic story yet it's so well-written that it's stunning and touching. I'm hesitant to claim that any other manga I've read is as good as Cross Game.
It's not a sports manga in any way. It's calm, soothing, and an amazing coming-of-age tale. Whatever it was I was completely impressed. 7th on our list of manga like Haikyuu.
8. Moon Land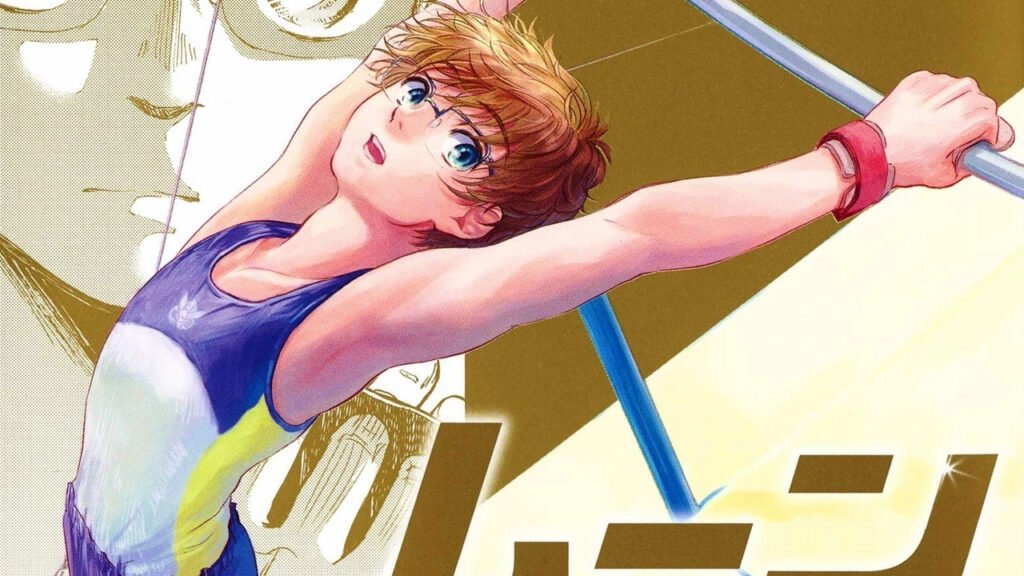 I am a huge fan of Mitsu, the protagonist. Mitsu. Mitsu is the main reason this manga is among my favorite manga. The artwork is excellent as well.
Some characters could be cliques in manga about sports, however, many characters are distinctive and exclusive to the manga. I hope that many more readers will enjoy and appreciate this manga.
I'll keep my review brief and easy, the tale ended too early, but in the end, everything was great. 8th on our list of manga like Haikyuu.
9. Ashita Na Joe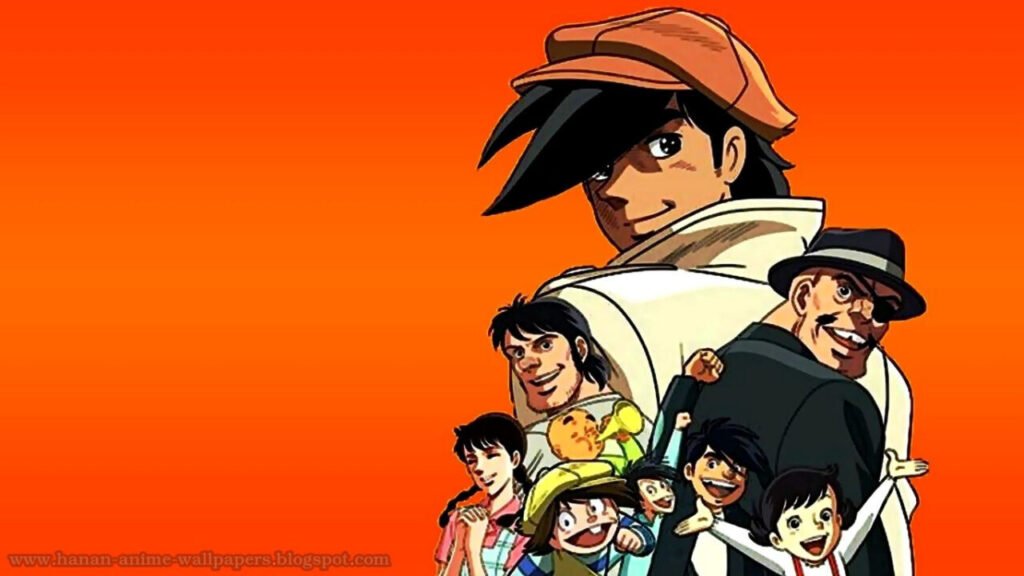 I discovered Ashita no Joe whilst looking for more boxing-themed manga like Hajime no Ippo, first thing I noticed was that it was nearly 50 years old. older manga.
I'm sure that many people are frightened by this, and I was, too. After I finished it, I pledged to myself to never judge anything based on how old it is because this was a hell of a manga.

Joe Yabuki's character is scoundrel straightforward and plain. He's confident as well as cocky, a con artist, a drifter.
He is a formidable fighter, too. Or at least that's what Dani Tange the washout and drunk former coach of boxing believe.
Dani is so convinced of Joe's potential to become a professional boxer that he has to give up the alcohol and strives to make enough money to create a gym however, Joe contrary to what he says has other plans that aren't as good as his.
Will Danpei be able to convince this sloppy cannon to get the gloves and become an elite champion? We will see.
9th on our list of manga like Haikyuu.
10. Baby Steps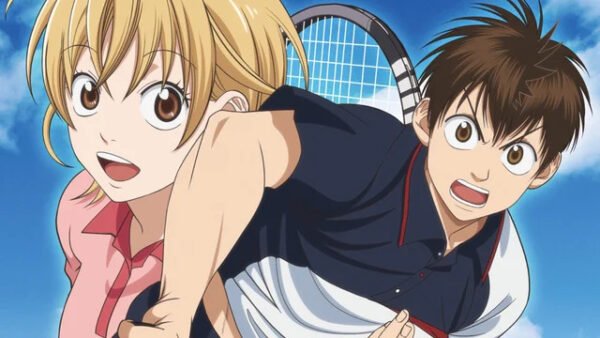 This manga is all focused on tennis. However, you'll need to believe me when I say it's superior to the other manga on tennis, the most popular.
Baby Steps runs in the Weekly Shounen and the characters tend to be older and zanier than the arch-rival Shounen The Jump.
That's something that I enjoy the most about Kachiki Hikaru's manga: it has very quirky humor, and the pacing is wildly independent and isn't always as smooth in the way you'd expect it to.
I love this show quite a bit – I think it's a fantastic animated series shortly. E-chan is the catalyst for the entire work. He's extremely liked for his innocently precocious way of thinking.
I believe E-chan is a character and one that appeals not only to teens but to anyone who's been a fan of a sport and fell in love with it.
The series continues to be published, however, it has 14 books available already, which means there's plenty to take pleasure in. Read it!
10th on our list of manga like Haikyuu.
11. Ace Of The Diamond
Eijun Sawamura had his sights set on the middle school National Baseball Championships.
However, his team was eliminated due to an accidental pitch by Eijun himself. Eijun is planning to attend High School with his team and attempt to make it back next year when he's selected by the famed Seido High School baseball team.
When he visits for a campus tour and is at the mercy of baptism in the fire! With the experience of forming the first ever catcher battery, Miyuki brings back his love of baseball!!
11th on our list of manga like Haikyuu.
12. Capeta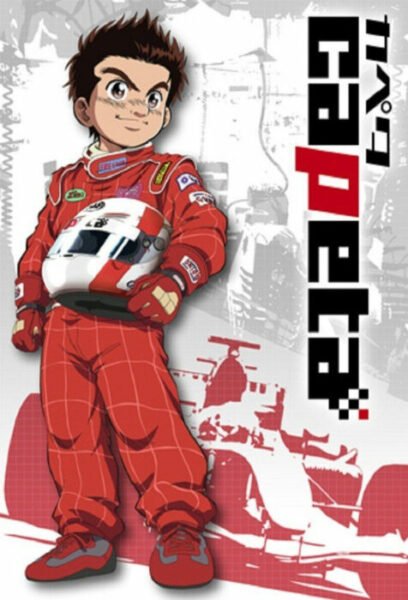 This manga is done however, it's only translated into English up to Vol 23. Do not start reading it in case you aren't able to deal with it.
The manga begins when the main character is young and continues until he gets older and is racing faster and more powerful cars.
If you feel that Karts aren't very exciting as I do, and believed that this manga was only about Karting, then it's a good thing to be aware that the majority of the time the protagonist drives properly single-seaters.
Fantastic and loved characters? Massive Check. You'll enjoy the competition. A realistic race with the science behind it? Check. The real-life backstage of racing? Check. Did it cause me to cry with joy? Yes, it did.
The only reason I don't rate it 10/10 is that I was not a fan of the style of characters at times, but the car drawings are perfect. And it could have been a little hint of romance in the story however, I'm guessing that's not what the manga is about.
Take a look. Seriously. Do it. 12th on our list of manga like Haikyuu.
13. Days
I heard about Days when I was searching for shows that were similar to sports to Haikyu and Days was among the recommended shows.
It took a while to grasp, as the main character wasn't an underdog. He was completely sad. But when you stay with it for long enough, it will become intriguing.
Character development! The art! The tales of other team members! Days is a lot of fun to read. With the same degree of excitement and adrenaline in each chapter.
It's hard to resist reading each chapter one after another especially when it's a story arc for a game. (Of course, the crazy sports moves of the characters may appear a little unreal but this manga is what we're talking about.)

If you're in search of a relaxing manga that has lots of souls, then the Days manga is well worth it!
13th on our list of manga like Haikyuu.
14. Harigane Service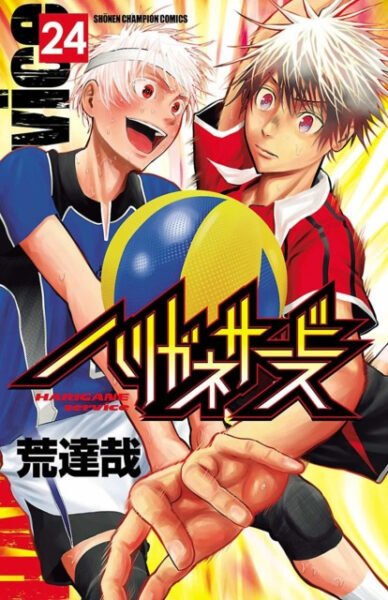 Okay, I realize that the art is a bit sloppy but how do I not be a fan of certain characters?
I am a fan of the characters and the tension for the flavor! The characters are growing and I am loving it.
Their sport may be a little irrational but the feeling isn't any the same if you're playing volleyball. I'm happy to have found it, and the artwork can't hinder me from continuing to read it.
The manga reminded me of haiku and blue lock. Worth the time to go through it. Last but an awesome manga on our list of manga like Haikyuu.
Final Words
That was all for our list of manga like Haikyuu. If you liked our list then please do share it with anyone who needs it. Also, you can subscribe to our newsletter for free to receive daily updates on anime and manga content.
FAQ Section
Is there any other anime like Haikyuu?
The best anime like Haikyuu is Blue lock and Kurokos Basketball. You should watch them.
Is Haikyuu anime better than manga?
Yes, Haikyuu anime is better than the manga. It builds up so much tension among viewers and grabs their attention like manga couldn't.
Is Haikyuu worth watching?
Even if you don't like the sports genre, even then Haikyuu is definitely worth watching.