Harem is a particular genre in the anime and manga industry that piques the interest of viewers and readers instantly. And combined with an OP MC the show itself becomes OP.
MyAnimeGuru brings you the list of the 14+ Best Harem Anime With OP MC (Ranked). The list is going to be ranked based on the anime reviews and ratings given by the audience of the show.
This article is going to be interesting showcasing some of the best harem animes that are too popular having an MC that is way too much power for the villains to handle. So, without wasting any more time let's get started with our list.
Note: Overlord and SAO are not Harems so don't expect them to be here. 🙂
List Of Best Harem Anime With OP MC
Arifureta: From Commonplace to World's Strongest
How NOT to Summon a Demon Lord
Black Summoner
Strike The Blood
Death March to the Parallel World Rhapsody
Demon King Daimao
World Break: Aria of Curse for a Holy Swordsman
In Another World With My Smartphone
The Greatest Demon Lord Is Reborn as a Typical Nobody
Peter Grill and the Philosopher's Time
Summoned to Another World… Again?!
Farming Life in Another World
The Fruit of Evolution: Before I Knew It My Life Had It Made
Chronicles of an Aristocrat Reborn in Another World
This is our list of best harem anime with op mc. The list consists of titles that are based on my suggestion too but that have a solid ground to them. Let us discuss why we chose these titles on our list of best harem anime with op mc.
Related

15+ Best Isekai Harem Anime To Watch (Ranked)
1. Is It Wrong to Try to Pick Up Girls in a Dungeon?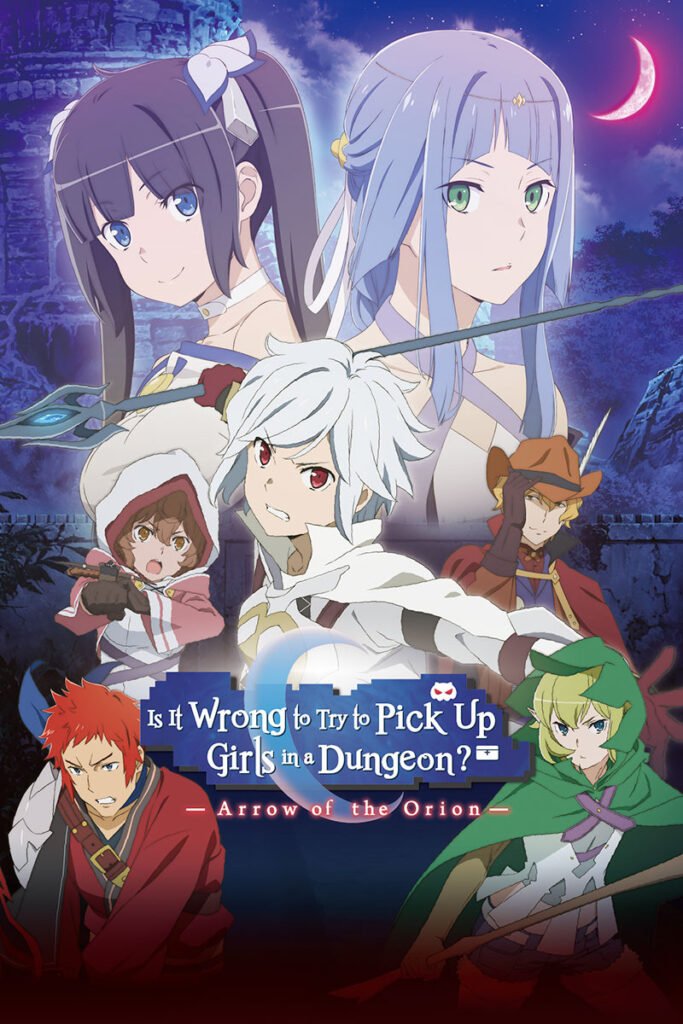 The basic plot and name of the series appear quite a straightforward harem anime with op mc. However, there's much beyond that.
The main character, Bell, is a young adventurer who doesn't know how to be a successful survivor. He is always in difficult situations. This is why a girl called Liz constantly helps Bell. The new aim of Bell is to be as strong as Aiz is, while she in turn is a bit embarrassed by what has been done to Bell.
The other interesting part of the film is the way the gods of the past were given the option to live alongside their followers to create a more exciting life. They are not often seen to be fair, and there's plenty of backstabbing that takes place.
The majority of the characters in the show have a connection to stories from the past, and some are more authentic than others, however, they're all very distinct and have an intriguing backstories.
2. Arifureta: From Commonplace to World's Strongest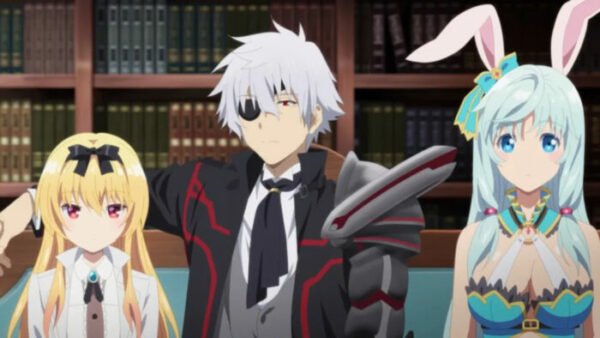 It's a real instance that "the book is sooooooooo better than the anime." !!!!! I would highly recommend the lighter novels if you are a fan of this series in any way. If you enjoy Isekai at all!
The rating I gave it has been set at the level I gave it because I was an Isekai fan who has only seen the show. If I decide to give it my rating after getting hold of one of these light novels… The show only scores 2 stars out of 5.
There is no reason for ripping this story apart so much as they did. Many aspects don't be logical when watching the film. This is because the only ones who can understand it are those who have read the books.
The anime has me confused as to whether I should put off watching S2 before getting into Vol 4. If I decide to read the books ahead of time, I'm not likely to be a fan even. The books are amazing… I'm not even going to finish them.
Anyways an amazing harem anime with op mc.
3. How Not To Summon A Demon Lord
Honestly, I enjoy this series quite a bit. It's not all that unlike animes such as Overlord or In another universe on my smartphone. But it's awesome.
I like how the protagonist is a perv but is extremely intense. I love how they build up their enemies, and he's like"Really this is all you've got?" and then he continues to pound the guys. It's a must-see if you need a laugh
I am a sucker for OP characters. He is a Demon Lord, although he technically isn't, his power is so strong, he could even be one. He's able to take on any opponent, but his MP isn't doesn't last forever, unfortunately.
I wish he could improve this, but at the same time, it makes him appear more human and more relatable. I would like to see him be given an appropriate place in his own space! Recommended in the third position on our list of best harem anime with op mc.
Related:

15+ Best Borderline Hentai Anime Of All Time (Ranked)
4. Black Summoner
Some people like manga, while others prefer anime, and others like both. I'm not going to say that the anime was exceptional or perfect in any way, but it did fulfill the need of the OP Reincarnated MC and that's exactly what I got.
I was expecting an ordinary isekai and was pleasantly surprised because of what I received. I've learned from watching a fair amount of them that it's best to enter with nothing because 90% of the time you'll either be pleasantly surprised by the content or be bored and abandon the show.
This is the way it works so that's why I've rated the story a rating of 7/10. it's as I've previously stated numerous times it's a standard isekai anime that has an element of the summoner.
Give this harem anime with op mc a try.
Related:

17+ Best Isekai Harem Manga Of All Time (Ranked)
5. Strike The Blood
The storyline and the STB universe are intriguing, and the animation alters the antagonists and obstacles that are the main conflict to keep viewers engaged. I went to the show because of the romantic plot and was not very dissatisfied.
STB is an illustration of a harem anime with op mc in which the male character isn't a stumbling fool, the female protagonist is a step above the rest and all the others get their time on screen too.
A second season is a good idea however, the overall story was interesting and touching but the biggest drawback was some of the more challenging and dull cliche scenes.
Overall A favorite anime, however, I can see that it's not a one-anime-fits-all kind of. If you love cheesy romance characters with nice fight scenes, and a realm of magic, then this anime is ideal for you.
6. Death March to the Parallel World Rhapsody
Also, gamers are the right time to have a party yes! It's true. This show is all about the world of games, harem anime with op mc, as well as how its main character got involved in the game.
And then, we can be sure! He will be the greatest player! Awesome! This means that we aren't able to afford to miss this show!
Ichirou is by far the strong protagonist in the series, and the way he achieves this level is quite interesting. Yes, you're likely to enjoy watching him fight against other characters!
7. Demon King Daimao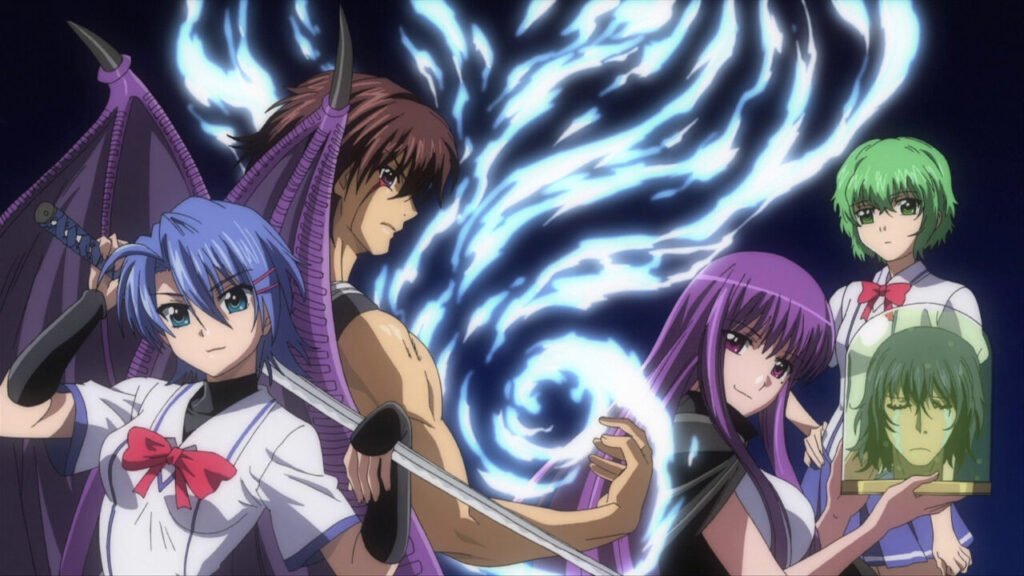 Ichiban Ushiro no Daimaou was one of the first series I decided to study, stream online and anticipate every week. It was the first bookmark that made me go from "I'm viewing an anime" to "I'm an Anime Newb". It was a fantastic anime.
It's filled with hilarious moments, perversions, and a lot of action. The show follows Akuto Sai in the world of mana which is where magical skills are taught at the schools.
But, right out of the beginning, Sai gets a bad reputation. In his efforts to get his name back throughout the entire series, there are constant questions from people who are aimed at Sai and making assumptions about his character.
It's usually hilarious to watch Sai trying to get himself from deeper pits in every scenario. I strongly recommend everyone to take a look at this amazing harem anime with op mc.
8. World Break: Aria of Curse for a Holy Swordsman
The characters are very easy to grasp (emotionally) they are extremely intense. The plot is simple to follow and it made me feel goosebumps and inspired me to hope for a sequel.
I am a sucker for these kinds of shows and would love to hear from other people who would recommend these kinds that they enjoy to others.
Excellent anime! The dub uses voices that are in line with where they come from, e.g. Britain and Russia therefore they have accents. The characters are well-made and entertaining and keep you entertained. the action is decent It's not perfect but it's still pretty good.
Ecchi is top of the class, but overall a great show this is a great start to a harem anime with op mc.
9. In Another World With My Smartphone
Love this series in every way. I purchased all four English novels and after I finished reading, I immediately went to the web-based novel version of the original.
When I finished all of the translated material until now, I almost cried. I don't know why, but this story is so good, for whatever reason. I just want to read the rest of it.
Finally, I was past it(me crying, oh yes, I want to read the entire story… 🙂 However, I discovered that only half was translated. I've been working hard to master Japanese since then, from Duolingo to rosetta stone, memorizing.
I swear that I'm going to finish the story before it's completely translated. Still one of the best harem anime with op mc.
10. The Greatest Demon Lord Is Reborn as a Typical Nobody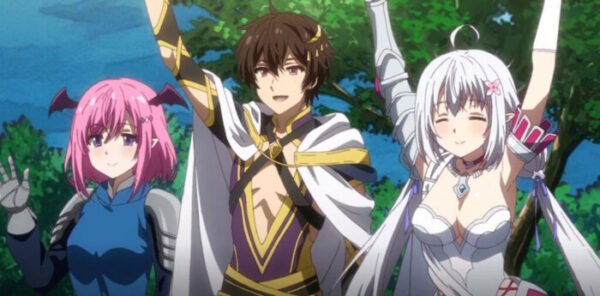 Do not judge a show based on its reviews or ratings. It's a common occurrence that I don't watch many good shows because of bad reviews, and this is likely because people try to judge them against manga or other shows.
Do not do this. Don't go in with any expectations, and I believe that usually, you'll be able to find that the series is fun.
As with this, the plot was intriguing and the characters developed backgrounds. As well as the fascinating design and story.
I watched this harem anime with op mc entirely in one sitting.
11. Peter Grill And The Philosopher's Time

I can only describe it in one way. I'm not going to regret it I loved it. I'm not saying it's not a good idea, I'll be the first to admit it. However, that doesn't mean I did not love it. If I want to cheer myself up, my first thought is of this show or a panty and stocking.
It was a great show that had me rolling in the dirt every episode for at least eleven minutes. The only thing that I wanted to watch was comedy and it delivered it in drones for me.
It's the absurd funny borderline hentai I love. I rarely really laugh at anything. Sure, a snort here or there, but not belly laughing.
If you're looking for plots or story development, character growth, or full-on hentai you're in the wrong spot. If you're in search of a harem anime with op mc and comedy that is outrageous and funny, you've found the perfect anime.
As low as the anime has been rated, I like it more. My suggestion is to have fun and don't dwell on it too much.
12. Summoned to Another World… Again?!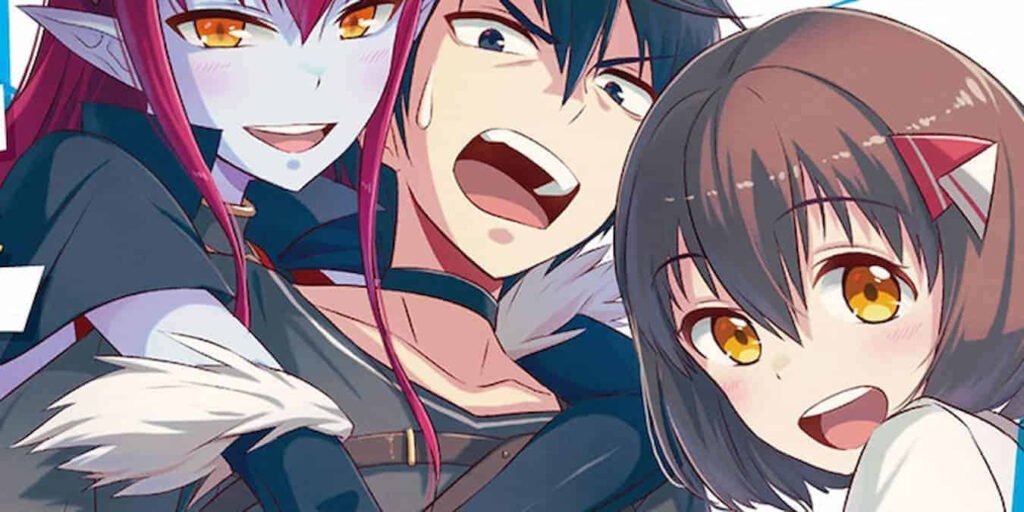 There was once a hero who was summoned to another dimension and saved the world. But, the hero was trapped in a "trap" which led to him being forcefully returned to his home world. In addition, the man had to begin anew as a newborn…
The following is the tale of a bizarre trip through another dimension where a once-heroic hero who was transformed into an unhappy college student has been "resummoned" into an identical world! There's plenty to play with when it's the 2nd time, right?
Check out this amazing harem anime with op mc.
13. Farming Life In Another World
After Hiraku dies from a serious disease, God brings him back to life, gives him his youth and health back, and then sends him off to a world of his own choice.
To allow him to have a blast on his second shot God grants Hiraku the mighty tool of farming! See how Hiraku is digging, cutting, and plowing through a different realm in this laidback farming fable!
Do check this amazing harem anime with op mc.
14. The Fruit of Evolution: Before I Knew It My Life Had It Made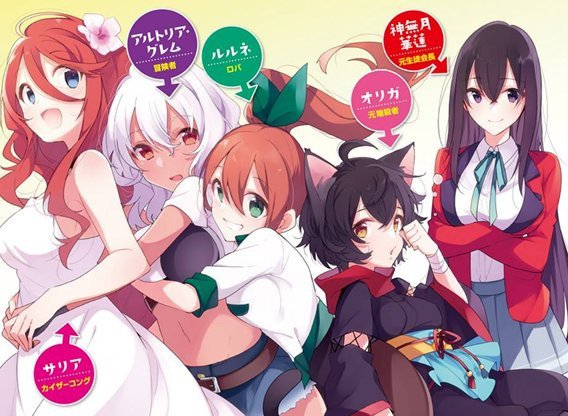 I read many negative reviews, so I thought I'd give a more positive one since I liked the TV series. In the beginning, I didn't expect to enjoy it as much however I do enjoy the action and comedy and how the characters are going to join a team and achieve their goals.
I also love OP characters. I didn't have any issue when the main character was suddenly developing new skills and leveling up at a rapid rate, as I'm familiar with the kinds that I've watched previously.
Additionally, because I love magic and the more powerful they are for the main character, or the ones who surround them, the more impressive the special effects, as well as more fight scenes that you watch within the animated.
I enjoy the art style and would like to see the second season of this amazing harem anime with op mc series.
15. Chronicles Of An Aristocrat Reborn In Another World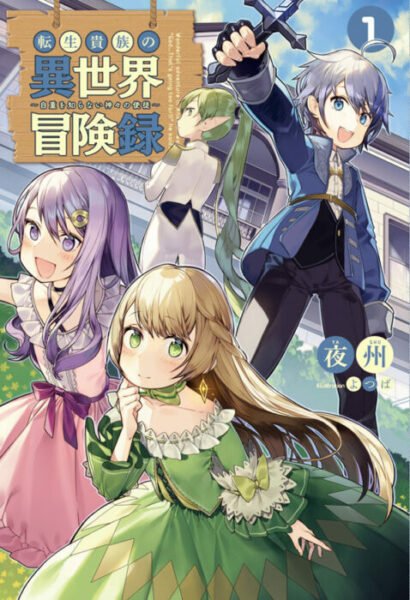 In the process of solving a crime in contemporary Japan, the hero transformed into Cain von Salford the third child of an aristocratic family in the world of magic and swords.
In his new world, every child receives enlightenment from the gods. gods…but Cain is unexpectedly blessed with an incredibly large super-expensive array of magical abilities.
If his desire to travel across the globe as a free spirit will come real, he must not reveal all of his talents to those who aren't his. An escapist, fun-loving adventure to another dimension starts!
Last but a must-watch anime in the list of harem anime with op mc.
Final Words
I hope you got something to watch next from our list of best harem anime with op mc. Let us know which one you are going to watch next and in the meantime subscribe to the notifications to get daily updates on our website.
Follow us on social media.